Picturesque hiking trails and treks in Parvati valley are one of the primary reasons why it has risen among ranks to become one of the top places for trekking in the country and travel destinations in general. Be it short hikes to beautiful little hamlets or multi-day arduous treks which requires one to footslog for hours each day to cross mighty passes at staggering altitudes, Parvati valley will not disappoint you.
One of the best things about treks in Parvati valley is that there is something for everybody. For beginners, there are short treks like Kheerganga, Rashol, Grahan. Then there is Chanderkhani pass, Sar pass for people looking to get in serious high-altitude trekking. Finally Pin-Parvati pass, Sara Umga pass for seasoned trekkers who want to challenge themselves.
Many of the multi-day treks in Parvati valley give a panoramic view of a lot of famous peaks and mountain ranges. The rewards in terms of scenery and landscapes are quite high even in the shortest of treks. This is the reason why Parvati valley is so famous amongst adventure connoisseur and avid trekkers. Through this blog, I hope to make things easier for you in case you want to trek in the region.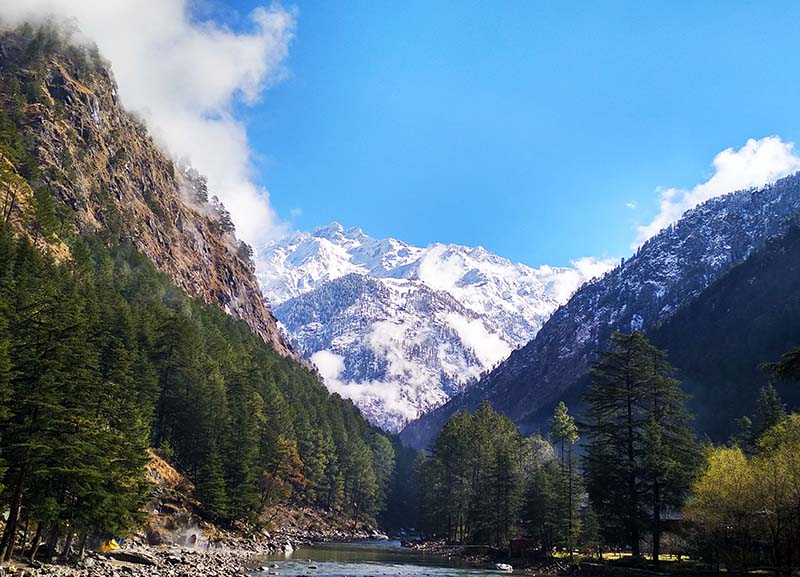 Easy Treks in Parvati Valley – Short Day Hikes
Short treks in Parvati valley are mostly the trails to the nearby villages or to a good viewpoint. Most of these treks are easy and would take less than 4 -5 hours. Some even take only an hour or two. Below is a list.
For complete information on visiting this beautiful part of Himachal, please read How to Plan a Trip to Parvati Valley.
Chalal
The quaint village of Chalal is one of the famous places around Kasol to visit. The hike is a mere 30 minute one with absolutely negligible ascents which makes it accessible for pretty much everyone. The trail to Chalal starts at Panj Tara café near the main market area. Once you cross the café, you'll see a bridge connecting Kasol to Chalal.
After crossing the bridge, it hardly takes around 30 minutes to reach the village. The trail is well-marked and passes through a beautiful forest. You will find a lot of people on the way irrespective of the season, so finding your way shouldn't be a problem.
The trail to Chalal is devoid of arduous ascents and is very near to Kasol. Therefore, it is less of a hike and more of a saunter through a beautiful deodar forest. Chalal is a must-visit place if you are visiting Parvati valley. One can even stay at Chalal and it is preferred by a lot of folks who have an aversion for crowded places like Kasol.
Tosh Village
I would not really call Tosh a trek as such because there is in fact a motorable road that goes all the way to the village, right till Tosh Nalah. But this is still a pleasant walk for someone who was traveling by public transport and was up for a stroll. This is why I added it to the list of hikes and treks in Parvati Valley.
The local buses will only drop till Barshaini. From there, you can either go by cab or you can just walk on the motorable road to Tosh which is just 3 kilometers from where the bus would drop. There is no uphill climb or difficult trekking involved. The road is a motorable one and that is why I said that it is really more like taking a walk with awesome views all around you. For more information, please read How to Plan a Trip to Tosh Village.
Katagla
Katagla is even farther in the valley from Chalal. It attracts a minuscule number of travelers when compared to Kasol and Chalal. It takes around 1.5 hours to reach Katagla from Kasol.
Now since it only takes 1.5 hours to reach here, it can be a perfect day hike. You can start early in the morning take a break at Chalal, then head to Katagla. Spend a decent amount of time exploring the area around this quaint hamlet and then you can easily return to Kasol before dark.
The trail to Katagla is well marked therefore you should have no problems whatsoever. Katagla is accessible throughout the year. For those who love spending time around such quaint villages, there are basic accommodation options available for you to spend the night here.
Malana
Malana needs no introduction these days. It is prominent in the travel world for a variety of reasons. One is the mystery revolving around the roots of the inhabitants and the other being the infamous Malana cream. It is alleged that inhabitants are the descendants of the soldiers of Alexander the Great. These claims fall flat and seem to be equivocal as studies show that there is no relation whatsoever between the residents of Malana and Alexander the great.
The area around Malana is pretty picturesque with scenic vistas all around. To this very day, Malana can only be reached by trudging for 1.5 to 2 hours. Malana gate is where the hike commences and is around 4 km from the gate. Unlike Chalal, Malana does involve a few ascents making it a bit difficult for first-timers.
Things can be even trickier in winters. Higher reaches of Parvati valley receive several feet of snow at this time, including Malana. Therefore, the trail may be buried under snow. But usually, it is frequented by the locals making the route accessible even in winter.
There could be hard Ice on the trails at this time, due to negative temperatures. So be very careful as it can be very slippery. Check out my blog on Malana for more details.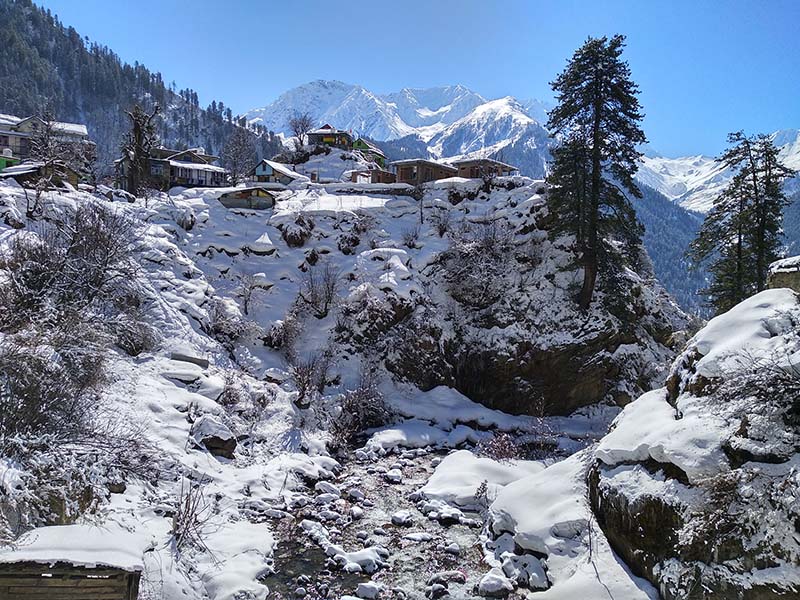 Kutla
Kutla is a scenic hamlet and is now one of the top places to visit around Tosh. A couple of hours away from Tosh, it is still devoid of the tourism boom. You'll hear people showering heaps of praises on Tosh and claiming it be a so-called offbeat place, but those days are beyond us.
In my opinion, if you don't like a lot of crowds, then you should go to Kutla. The hike is quite rewarding as one gets to see a breathtaking view of several peaks. Even the setting of Kutla surrounded by Deodar trees is quite picturesque.
Kutla is around 4 km away from Tosh. The trail is a cakewalk till the famous Tosh waterfall, from where a perpetual ascent begins. From here on, things can be a bit confusing so please keep asking the locals for directions so that you remain on the correct path. I have put this in the list as a day hike as it takes only 2 hours to reach from Tosh, but most people stay overnight to soak in the scenic vistas which Kutla has to offer.
The hike to Kutla can be termed as easy to intermediate. You only have to cover 3-4 km. The difficulty would increase drastically though in winters. If there has been fresh snow around Tosh, the narrow trail to Kutla is bound to be very slippery.
Kalga – Pulga – Tulga
These triple villages of Parvati valley are perfect examples of traditional Himalayan hamlets. The hike from Kalga starts from Barshaini and takes around 45 minutes. It is the last point where local buses drop you. Kalga is surrounded by deodar trees with huge mountains in the backdrop. One can even spot Tosh from here.
The well-marked trail exists to the pretty hamlets of Tulga and Pulga from Kalga. Both Pulga and Tulga are known for their rustic Himalayan charm and are among the best easy treks in Parvati Valley. If you have any trouble finding the trail, you can ask the locals.
Also Read: Parvati Valley Trip Itinerary – The Best Way to Plan your Trip
Rasol or Rashol
Rasol or Rashol is a rustic Himalayan village in Parvati valley. It receives only a small number of tourists as compared to places like Tosh or Kasol because it can be only reached on foot.
To get here, you need to trek for around 4 hours. The trek is uphill and can be a bit arduous. First-timers may find it a bit tiring, but nothing too serious. The path is well-marked and is frequented by a lot of villagers. The trek starts from the Kasol market near Panj Tara café. From here you cross the Chalal bridge and reach Chalal. From Chalal you reach the pretty village of Katagla and then finally to Rasol.
As it only takes around 3-4 hours to reach Rasol from Kasol, one can make it as a day trip. But the beauty of Rasol is unparalleled which is why I would recommend staying here at least for a night. If you are in a hurry, then you can probably start early from Kasol to reach Rasol and make it back before dark.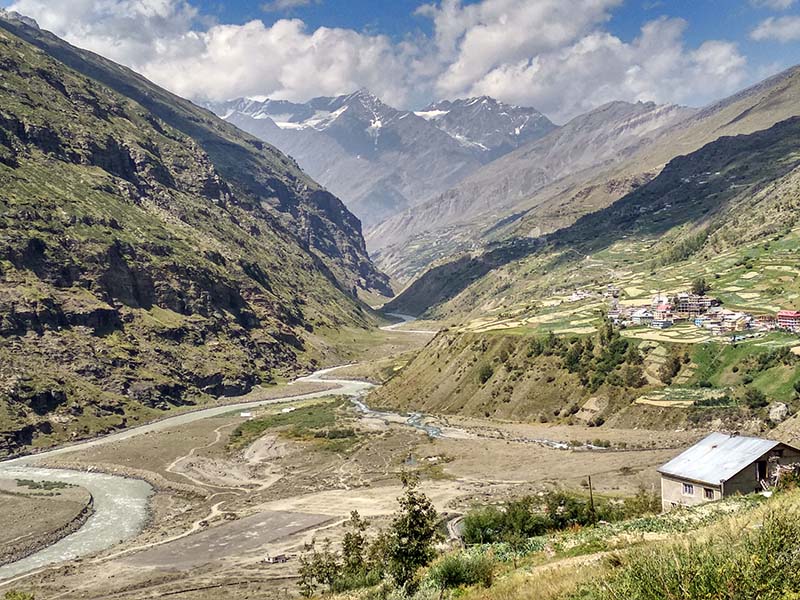 Intermediate Treks in Parvati Valley
Mentioned below are treks that can be called as intermediate in terms of their difficulty level. I am not saying that an absolute beginner cannot complete them but it is just that the steep climbs at some places may not be everyone's cup of tea.
Kutla and Buddhaban
Kutla is around 2-3 hours hike from Tosh and the views from here are insane. In winter though, the entire trail is usually not accessible due to heavy snowfall around Tosh. Most of the hike is easy as the trail is a marked one, but during the latter part, there is a steep uphill climb to reach the Village.
Buddhaban is a meadow located high up in the mountains and the trek is around an hour of uphill hike from Kutla. This place is a delight for nature lovers and photographers alike. The trek as well is quite scenic and passes through thick forest cover.
From Kasol, you will first get to Kutla village and then trek for another hour to get to Buddhaban. This can be completed in a day from Kasol but I will recommend staying overnight at Kutla.
Also Read: How to Plan a Trip to Chandratal Lake
Grahan
Grahan is a quaint little hamlet away from the hustle-bustle of Kasol and can only be reached only on foot. It is located at a distance of around 10 km from Kasol and takes 4 hours to reach.
The initial part of the trek is almost a level alongside the Parvati River. But the later 5 -7 km requires you to trudge through dense deodar forests to reach Grahan. Of course, the latter part of the climb is a bit steep, but it should not be that big of a problem even for absolute beginners.
Even though one can hike to Grahan and reach Kasol the same day, I would advise against it. Perhaps Grahan is easily one of the most picturesque places in the valley. Therefore, I would recommend at least spending a night in Grahan to soak in the vibes if not more. The village is also the basecamp for the famous Sar pass trek.
Waichin valley
Waichin valley is one of the most popular excursions near the Malana area and among the top places to go camping. The trek to Waichin valley starts from the Malana dam, further away from the Malana gate. It is approximately is around 4 km from the Malana dam and is not an easy hike as it involves a strenuous uphill hike.
But if you are somebody who loves to hike and camp, then the beauty of the place is surely going to leave you spellbound. For beginners who just commenced their trekking journey and done a few treks like Triund, this is a perfect trail to take things up a notch.
Your only staying option would be tents. You can either pitch your own tents or stay at one of the campsites. Of course, you won't find a soul in winters due to absurd amounts of snow at Waichin valley. Therefore, it can only be done during the summer season.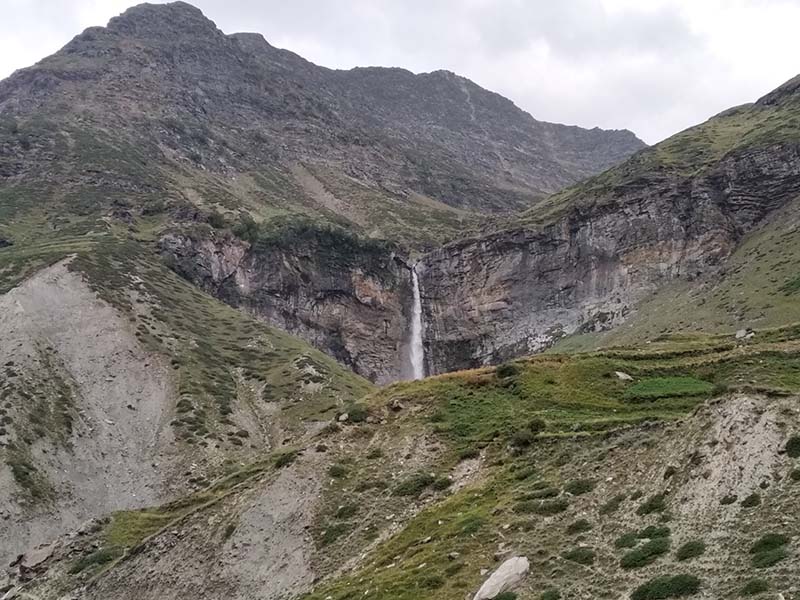 Multi Day Hikes in Parvati Valley
These are your typical high-altitude Himalayan treks in Parvati Valley which take quite a few days to complete. All of them in this list are above 3000 meters while some of the treks also climb above 4500 meters. These treks require serious fitness levels.
Kheerganga Trek (2950 meters)
Kheerganga trek is a blockbuster beginner trek in Himachal along with Triund. It is perched at an altitude 10,000 ft surrounded by high mountains of Parvati valley. Kheerganga is dubbed as an easy beginner trek which is why it entices so much crowd. It is one of the most crowded trails in the Himalayas. It is around 12-15 km from Barshaini, the starting point of the trek and takes 5-8 hours to complete depending upon the speed and the fitness levels of the trekker.
Albeit considered among the easy treks in Parvati Valley, one should not take it frivolously. It requires you to cover around 12-15 km with gradual ascents involved throughout the trek. So, beginners by no means should consider it a cakewalk. This trek will require you to be fit. For those who have done Himalayan treks, this would be a pleasant experience.
Also Read: Best Places to Visit in Malana Village – What to do in Malana
Kheerganga Trek Routes
There are multiple ways you can reach Kheerganga. The first one is the Nakthan village route while the other being the Kalga route.
The more prominent and easier is the Nakthan village route. You start from Barshaini to reach the rustic hamlet of Nakthan and then make your way to Rudranag and finally reach Kheerganga.
The Kalga route is slightly different. First, you reach the pretty hamlet of Kalga which in itself is a wonderful place to stay if you are looking to escape the crowd. Kalga is around 45 minutes uphill climb from Barshaini. The trail you take from Kalga village will directly take you somewhere near Rudranag, bypassing Nakthan village and then finally to Kheerganga.
The trail is quite picturesque. You pass through beautiful dense Deodhar forest. There are numerous pretty waterfalls on the way. River Parvati is a perpetual company which you'll have to cross a few times. The actual trail is very well marked. Therefore, you don't need a guide as such, at least in summers.
Best Time to Trek to Kheerganga
The trail to Kheerganga is navigable almost throughout the year. The best time to visit Kheerganga would be May-June in summers and then September – November in autumn. Even though you can visit Kheerganga in monsoons, it is not an advisable time. The trail would be very slippery and there could even be occasional landslides. If it started to rain, you will either have to wait it out or continue walking in the wet.
The region around Kheerganga receives a lot of snow in winter. Therefore, only a handful of people attempt the trek during winters. After a first few spells of heavy snow, the trail to Kheerganga gets buried deep under it. But you can still attempt it with proper winter gear and professional guide.
Sar Pass Trek (4220 meters)
Sar pass trek is an extremely picturesque trek in Parvati valley that takes you from Kasol to Barshaini. A lot of beautiful meadows are the highlights of this trail. It can be done even by beginners with decent fitness. If you are one of those who want to get into high-altitude trekking but nothing too serious, then this is the perfect trek to get you started. It takes around 4-5 days to reach Barshaini from Kasol via Sar pass.
Also Read: Road Trip to Kinnaur Valley – Kalpa, Chitkul, Sarahan, Theog
Sar Pass Trek Routes
Kasol acts as the base camp for the Sar pass trek. From Kasol, you move to the pristine village Grahan through dense forests. After Grahan, you climb to the alpine meadows of Min Thach. Thach in local dialect translates to meadows and is the same as bugyal or Kanda. From Min Thach you climb up to the campsite of Nagaru.
The next bit of the journey will be the hardest for this particular trek as one has to climb to Sar pass from Nagaru campsite and descend up to Biskeri thatch. Biskeri Thach is one beautiful alpine meadow from where you can spot the rustic villages of Tosh, Kalga, Pulga. The final leg of the trek involves descending all the way down from Biskeri Thach to Barshaini.
Best Time to do the Sar Pass Trek
The best time attempt this trek is from May end to the whole of June and then from in Autumn from early September to early October. Monsoon month of July and August should be avoided as the trails become quite slippery.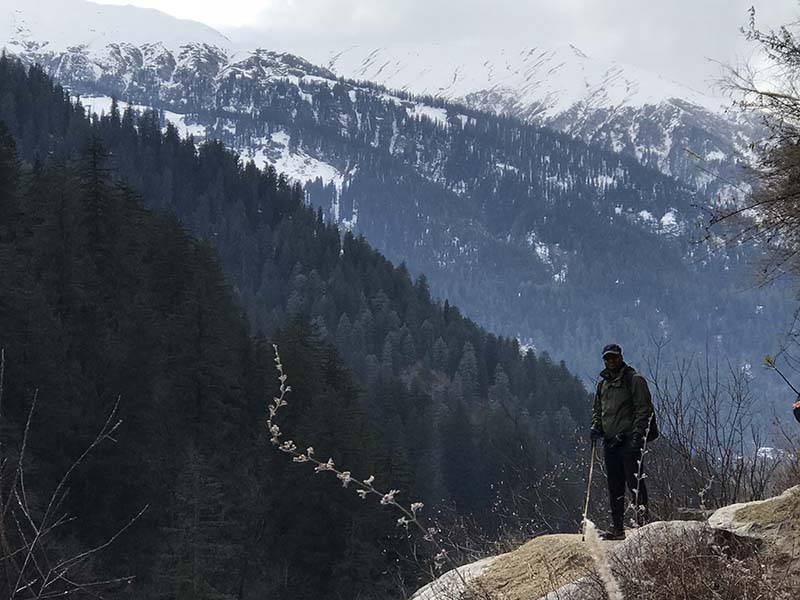 Chanderkhani Pass Trek (3660 meters)
Chanderkhani Pass is a beautiful crossover trek from Upper Kullu valley to Parvati valley. It is one of the more popular treks in Kullu valley.
Chanderkhani pass is located at an altitude of around 3660 meters which is a pretty comfortable altitude if you compare it with the treks to come in the list. The trek starts at the quaint hamlet of Rumsu near Naggar in the Upper Kullu Valley and ends at the famous Malana village in Parvati valley. It takes around 4-5 days to reach Malana from Rumsu via Chanderkhani pass.
This trek is termed as an Easy-Moderate trek if you look at websites of trekking companies. But as I mentioned earlier, no Himalayan treks are easy. You need to have decent fitness to complete such treks and Chanderkhani pass is no exception.
But novices with decent fitness levels can surely attempt this trek. Even beginners who want to take things up a notch and move beyond Triund and Kheerganga will have a great time on this trek.
The trail leading to Chanderkhani top passes through some beautiful forests and alpine meadows. Chanderkhani top provides one with a panoramic view of Dhauldhar, Pir Panjal, Bada Bhanghal ranges. The descend to Malana village is pretty steep from Chanderkhani pass.
Also Read: Bike Trip to Dharamshala and Mcleodganj with Friends
Chanderkhani Pass Trek Route
The trek starts from the rustic village of Rumsu. From Rumsu, the next destination is called Naya thapru. The next leg of the journey involves crossing the Chanderkhani pass. The trail leading to Chanderkhani pass takes you through forests as well as alpine meadows. The Pir-Panjal ranges, Parbati ranges are your perpetual company on this leg. Finally, Chanderkhani top provides you with awe-inspiring views of mighty mountains ranges like Pir-Panjal, Parbati, Dhaualdhar.
Best Time for Chanderkhani Pass Trek
As it is with all the high-altitude treks, the trails leading to Chandekhani pass are closed in winters due to snow. The usual trekking window for this trek is from April end to early October. Though you would encounter a lot of snow towards the end of April and early May.
From late May till June would be one of the best times to attempt this trek as the snow would not be a hindrance. Then the autumn month of September would be another great window to attempt. Monsoon months should be avoided as the trails get too slippery.
Pin Parvati Pass Trek (5319 meters)
Pin Parvati Pass trek is one of the most famous treks in Parvati Valley and all of Himachal as a matter of fact. It is an exhilarating crossover trek that takes you from Lush green Kullu valley to cold deserts of Spiti valley via the Pin-Parvati pass which stands at a staggering altitude of 5319 meters. Pin Parvati pass trek is termed as one of the most difficult non-technical treks of our country.
The fact that you pass through dense forests, trudge up to the source of River Parvati, cross a 5000 meters high pass, and finally make it to the quaint village of Mudh in Pin Valley while experiencing sharp contrast in the landscapes makes this trek breath-taking.
The difficulty of this trek can be attributed to the distance to be covered. One has to tread at high-altitude and inhospitable terrain for around 100 km to complete. It takes about 8-10 days to complete this trek depending upon the trekking company you have selected.
Anyone wanting to attempt this trek must be insanely fit. You cover 100 km in 8-10 days over rugged terrain and hostile altitudes which makes it an extremely difficult trek. Therefore, in my opinion, only those who have prior experience of climbing around 14000-16000 ft should attempt this one.
A couple of high-altitude treks should be a great experience to embark on this trek. Absolute beginners should avoid this as their first trek.
Pin Parvati Pass Trek Route
The conventional route followed by most of the trekking companies is the route starting from Barshaini and reaching Kheerganga. From Kheerganga, the trail leads to Tunda Bhuj followed by Thakur Kaun, Panda pul, and finally to the source of the might River Parvati, Mantalai lake.
In between Tunda Bhuj and Mantalai Lake you'll walk through endless meadows and will have to cross Parvati River which is furiously flowing at many places. From Mantalai, you climb up to the base and then eventually the pass, and then finally once you are at the top you see the best of both worlds. From here you descend Mudh village in a couple of days.
Best Time for Pin-Parvati Pass Trek
Since the highest point of the trek is above 5000 meters and the average elevation throughout the trek is almost around 4000 meters we only have a short weather window of 3 months, from July to September. But please note that the Parvati River flows furiously during monsoons making the river crossing precarious. For more details, I will recommend taking a look at Pin Parvati Trek Guide.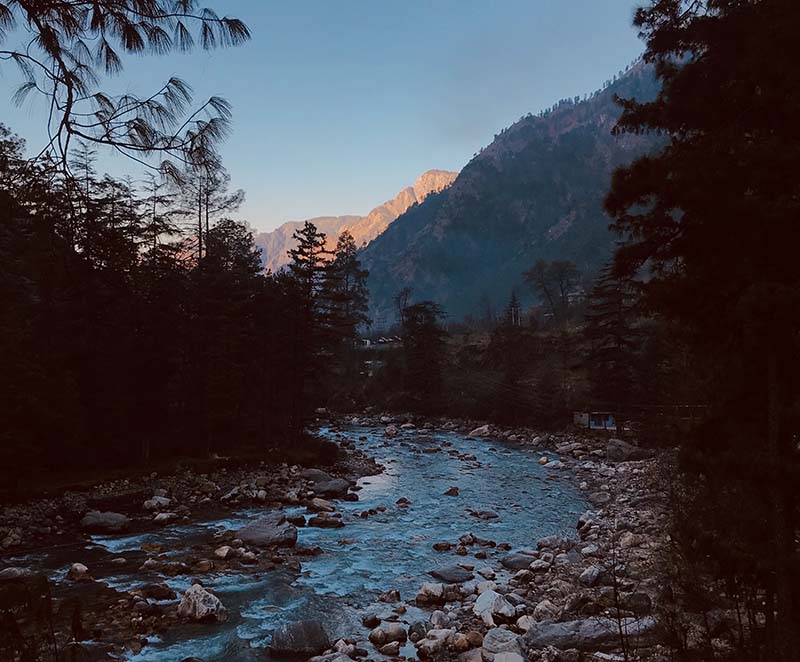 Mantalai Lake Trek (4350 meters)
Mantalai Lake trek takes you to deep into the hinterlands of Parvati valley. It is the source of the mighty River Parvati. River Parvati rises somewhere near Mantalai Glacier and comes down meandering to the holy town of Manikaran, and tourist resort of Kasol before finally merging into River Beas at Bhuntar in Kullu valley.
Mantalai lake is situated at a staggering altitude of 4350 meters and is usually a stopover in the Pin-Parvati pass trek. Of course, in Pin-Parvati you continue further and cross the pass and reach Mudh village. But for Mantalai lake trek you return the same way.
Since the distance is drastically reduced, this trek will be much easier as compared to the Pin-Parvati pass trek. But make no mistake it still is a moderate-difficult trek and involves all the perils one would face on the Pin-Parvati pass trek.
Mantalai Lake Trek Route
The trek starts from Barshaini. Kheerganga is the first campsite. From Kheerganga the trail leads to Tunda Bhuj followed by Thakur Kaun, Panda pul, and finally to the source of the might River Parvati which is Mantalai lake. Now If this were Pin-Parvati pass trek, then you would continue further. But for this particular trek retrace your steps and take the same trail taken while ascending to reach Barshaini.
Also Read: Bike Trip to Chitkul in Winter – Delhi to Chitkul Bike Trip
Best time to do Mantalai lake trek
In my opinion, the best time to do this trek is between June and September. Owing to high altitudes the trek only allows a short window. Similar is the case with almost every high-altitude trek in this region. But one thing to be careful about is the river crossings in the monsoon months of July and August. Parvati River flows violently in monsoons and crossing it would be a daunting task.
Sara Umga Pass Trek (4800 meters)
Sara Umga pass trek is one of the most under-explored treks in Parvati valley. Only a handful of seasoned trekkers try to attempt this.
Sara Umga pass is a crossover trek from Tosh in Parvati to Chotta Dhara in Upper Chandra valley (Lahaul valley). Perched at an altitude of around 4800 meters, this trek is one of the more difficult treks in Parvati valley. You'll also be able to witness the Origin of Tosh Nullah at Tosh glacier.
Only experienced trekkers should tackle this one owing to the difficulty level. But the effort does pay handsomely with insane views of famous peaks like Deo Tibba, Indrasan, Dharamsura.
During the trek, you pass through beautiful meadow and grasslands. One also gets to experience the sharp contrast in terrain and vistas as one crosses over from Lush and vibrant Parvati valley to a bit barren Lahaul valley.
Sara Umga Pass Trek Route
Tosh is the base camp of this trek. From Tosh, you'll head to Budhaban (3200m) via beautiful Kutla village and climb to Sharam thach (3500m). Soon you'll find yourself above the treeline. A lot of Rhododendrons trees can be spotted on the trail to the Sharam Thach.
From Sharam Thach, one has to climb to another meadow know as Shamsi thach (3800m). This particular climb is steep and strenuous. The next destination is again a beautiful meadow named Kuta thach (4100m) which is just below the mighty Sara Umga pass.
After passing through many splendid alpine meadows one finally crosses the pass and descends to Putiruni (3800m). The trail to the pass is conspicuously steep. From Putiruni, one finally descends to Chota Dhara (3700m) on Kaza – Gramphu road.
Best Time for Sara Umga Pass Trek
The highest point in this trek is above 4500 meters. Extreme altitudes mean that there is only a short window to attempt this trek. July to October would be the best time to venture on this beautiful trek.
Before June, the pass itself will have a lot of snow. Therefore, crossing over to the Zanskar side could be a perilous affair. While after September, the chances of snowstorms increase drastically and would pose a huge risk.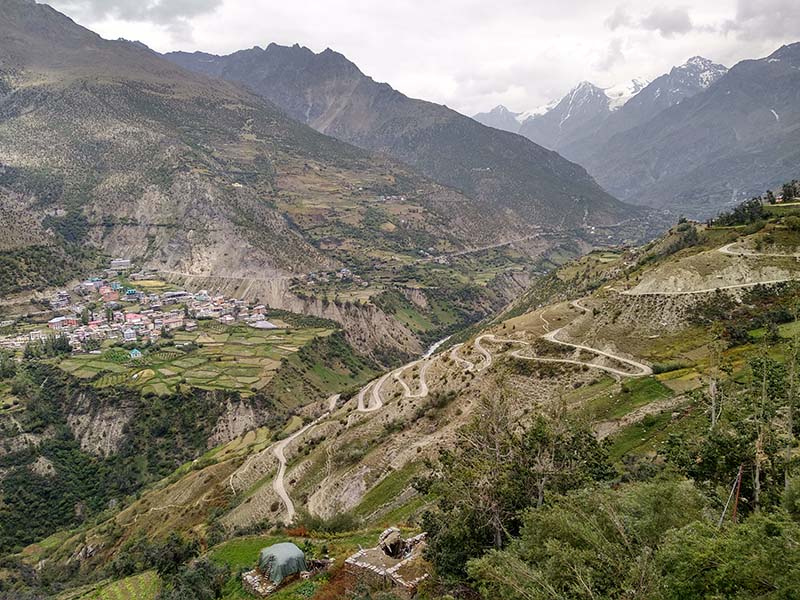 Animal Pass Trek (4560 meters)
Animal pass trek is another one of the unexplored gems in the Tosh valley. Seldom people venture on this trek. Therefore, it is one of the best treks to escape your casual trekking crowds. Situated at a hostile altitude of 4560 meters, the pass is no cakewalk. The fitness level needs to be quite high for this one. But compared to Sara Umga pass, this trek is a bit easier.
Both Sara Umga and Animal pass follow the same route to a certain point from where one trail proceeds to Sara Umga while other to Animal pass. Animal Pass trek starts and ends at Tosh as well. Unlike Sara Umga pass, you don't crossover to another region on this trek.
Also Read: Best Time to Visit Sangla Valley – Month by Month Guide
Animal Pass Trek Route
Tosh (2400 meters) is the base camp of this trek. From Tosh you'll head to Budhaban (3200m) via beautiful Kutla village and climb to Sharam thach (3500m) and then to Shamsi thach (3800m).
Now if this were Sara Umga pass trek one should continue to Kuta Thach but this is where the trail diverts to Animal Pass. From Sharam thach one has to climb up to Animal pass and then descend back to Sharam thach. On the way, you'll find a beautiful alpine lake. From Sharam thach you follow the same trail taken while ascending and reach Tosh.
Best Time for Animal Pass Trek
July to October would be the best time to venture on this beautiful trek. Even in May, the pass would have a lot of snow, making it difficult to reach.
Dev Roopa Trek
Dev Roopa is one of the less frequented places that trekkers visit and is a true gem. Even those who frequently visit Parvati valley might not have heard about this. Even I heard about it for the very first time a few days back when I stumbled upon a youtube video while searching for Waichin valley.
The last point of the trek which is Dev Roopa is considered very sacred by the locals and is located at an altitude of 4000 meters.
This is a moderate trek so you are fitness levels should be on point otherwise you are bound to struggle. It takes around 4 days to complete this trek. Malana is the starting point. In winters this trek is out of reach, as all the trails are buried in deep snow.
Dev Roopa Trek Route
The trek starts from the ancient village of Malana. From Malana, one has to reach Behali and then trudge through dense forest to reach meadow of Mota Grahan where you'll spot a lot of Gaddis in summers.
Next campsite is named Bogdi which can be reached after a long hike from Mota Grahan. From Bogdi, we finally reach Dev Roopa after a steep strenuous hike and then descend back to Bogdi. we retrace our steps to Malana by taking the same route.
Best Time for Dev Roopa trek
The best time to venture on this trek would be from May to October. Monsoons should be avoided as the trails get slippery and could be dangerous. Before May and after October, there would be too much snow to attempt this trek.
Rashol Pass Trek
Rashol pass trek takes you from the beautiful village of Rashol to the ancient village of Malana. In is one of the most famous treks of Parvati Valley and Kasol. Earlier, this was one of the main routes from where you could reach Malana. But the advent of roads means that this is now seldom used.
This is kind of a forgotten trail which makes it even more difficult. Even commercial trekking companies refrain from this one and only hardcore trekkers try to venture here.
The trek itself is quite short. It should only take you a couple of days to reach Malana from Rasol if all went well. The one good thing about this trek is no tourist crowd. Unlike Kheerganga, this trek does not attract your casual trekkers. You might find Shepherds though in the summer months.
Rashol Pass Trek Route
The starting point of the trek is Kasol. From Kasol, an uphill 4-hour climb should land you in Magic Rashol as people like to call it. You can stay overnight at Rashol and find a guide from the village itself. The next day one can easily make it to Malana provided one can find the trail which is a bit tricky. This is where having a guide will solve the entire trail-related dilemma.
Best time for Rashol Pass Trek
In my opinion, the best time to do the trek would be from May to October. June can be one of the perfect times to attempt this trek. Late September to October is also good weather window.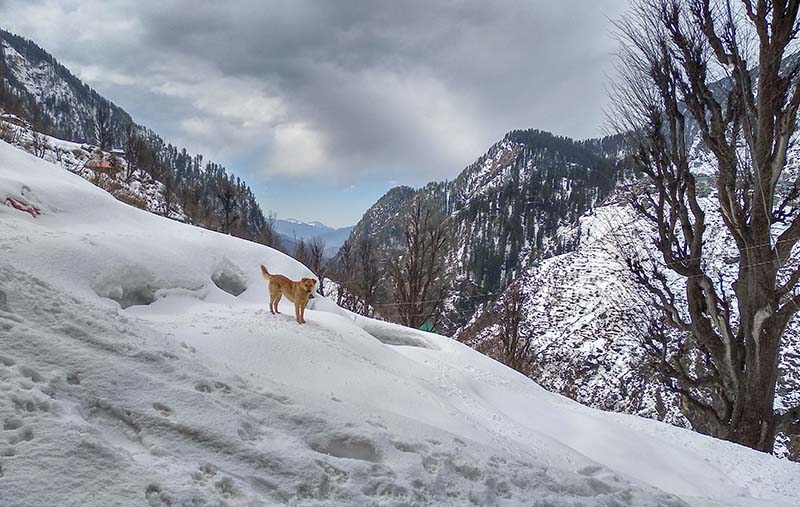 Treks in Parvati Valley – FAQs
Listed below are some frequently asked questions about treks in Parvati Valley.
How to reach the base camp for all the mentioned treks in Parvati Valley?
Well, almost all the treks start at Kasol, Tosh, Barshaini, Malana. The aforementioned places are very popular in Parvati valley. Once you reach Bhuntar, then you can get transportation of your choice. Local buses and private cabs will easily take you to the places mentioned above.
Are guides needed for these treks?
Yes and no. It depends on what kind of hikes you are going for. Most of the short-day hikes have marked trails that don't require you to have guides. While apart from Kheerganga, you need guides for all the other treks unless you are an expert which most of us are not.
Usually, for all the mentioned multi-day treks a lot of commercial companies do organize the treks. So, if you don't want to go through the hassle of finding porters and local guides then you can opt for these trekking companies.
But trekking companies usually charge heftily for big treks like Pin-Parvati pass. Hiring local porters and guides might bring down the cost significantly.
Treks in Parvati Valley – Conclusion
I hope the information above on trekking in Parvati valley was of help. If you have any questions, or need any other details, please feel free to ask in the comments section below, or at our Community Forum, and I will be glad to answer.