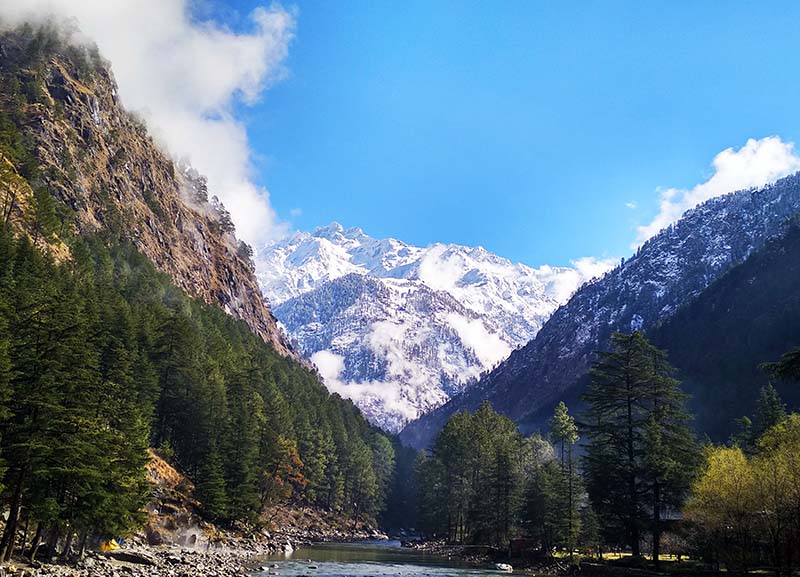 Are you thinking about visiting Parvati Valley but weren't sure how to plan your trip? If the answer to this question is yes then hopefully the below mentioned Parvati valley trip itinerary can be of help. It is a comprehensive 9 days trip plan that will see you covering all of the valley and make the most out of your time.
Not everyone will be able to follow the itinerary below to the last detail. Your final plan will of course depend on several other factors but it can still give you an idea on how to draft your own itinerary. Depending on the number of days you have in hand, you can add or remove places per your own preference.
I will first suggest an itinerary that I recommend followed by a few other variations. You can pick the one that suits you the most. Please note that in this article, I am only covering the itinerary part. If you want to get more information on visiting Parvati Valley like how to reach, where to stay and what to see, please read How to Plan a Trip to Parvati Valley.
About Parvati Valley
I was in Kasol a few months ago and was sitting in a restaurant when I noticed this picture on the wall that read 'Parvati Valley – The Enchanted & Mysterious Himachal'. It was a landscape photo of Malana Village and the tagline well suited the image. Parvati Valley is indeed one of the most magical and beautiful places in all of Himachal. It attracts hundreds of thousands of tourists each year, and of all kinds. Out here, you will find hippies, trekkers, campers, photographers, budget travelers as well as families looking to spend some time in peace.
Easy accessibility and stunning natural beauty are what make Parvati Valley the most sought after travel destination in Himachal; for both national and international travelers. There are plenty of hiking and trekking routes for adventure seekers. It is also perfect for backpackers, budget travelers, and solo wanderers as there are plenty of budget accommodations. For people looking to find tranquility and escape the hustle and bustle of the city, this is the perfect place to be at.
The lower reaches of Parvati Valley are lush green with Deodar, Oak, Pines trees. As one goes to the upper reaches of the Valley, mostly beyond Kheerganga, the vegetation becomes sparse. Everywhere in the Valley, you'll be surrounded by Majestic Mountains in the backdrop; which is why this is one of the most scenic Valleys in the entire Himachal.
Also Read: How to Plan a Trip to Lahaul Valley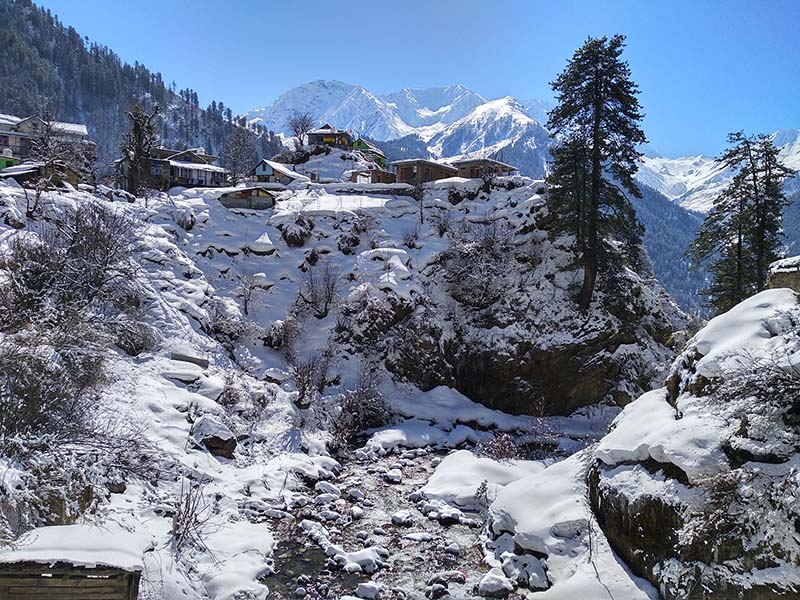 Parvati Valley Trip Itinerary
The ideal number of days to be spent in the valley depends entirely upon you. If you wanted to trek a bit around in the valley then you would need a few more days for it. If you just want to spend a few days relaxing and enjoying the natural beauty, 5-6 days will be sufficient.
However, for covering all of the major tourist places, you would need at least 7 to 9 days for it.
The itinerary below covers only the lower areas like Kasol, Tosh, Malana, and Kheerganga. It does not include the higher reaches of the valley that involves serious trekking to get to. Rather, these are places that you can travel to by road, except for Malana that will require a person to trek to for 2 hours to get to the village.
Let us now take a look at the trip plan. For the sake of the itinerary below, I will assume Delhi as your starting point. However, even if you were coming from a different place, only the journey on the first and the last day will change. The rest of the details will still apply.
Also Read: Backpacking Tips – All that you Should Know
Delhi to Kasol – Day 1
I will strongly recommend taking an early start for this day. The total distance between Delhi and Kasol is about 500 kilometers and you will need at least 12-13 hours to cover it. The route to follow is as mentioned below.
Delhi – Kurukshetra – Ambala – Chandigarh – Rupnagar – Bilaspur – Sundernagar – Mandi – Bajaura – Bhuntar – Kasol
If you were traveling by Bus, it will be better to catch an overnight Volvo or HRTC Bus from Delhi to Manali. The bus will drop you at Bhuntar in the morning of the next day.
From Bhuntar, you can get a lot of local buses going towards Kasol, Manikaran, Barshaini. Bhuntar is where one needs to take a diversion to go towards Parvati Valley and Kasol is around 40 kilometers from here. Private cabs are also available from Bhuntar for Kasol.
If you were traveling by air, you can get a cab from Bhuntar airport itself.
Kasol – Day 2
There are three ways you can plan this day. The first is that you stay in Kasol only. Just relax and take a walk around the village and enjoy a plethora of delicious food served in numerous small restaurants here. For more details, please read How to Plan a Trip to Kasol.
The second way is to also explore Chalal. You can spend the first half of the day in Kasol and then go to Chalal towards the afternoon. There is no road to Chalal and it can only be reached on foot. Reach Chalal by 3 or 4 PM and stay there for the night. There are a few small guest houses here that you can check into.
The third way is that you start from Kasol early in the morning. Take a morning walk to Chalal, explore the beautiful village, enjoy the views, have breakfast there, and walk back down to Kasol. You will then spend the rest of the day in Kasol only.
To get to Chalal, after the main Bridge in Kasol, take a Left from Panj tara Cafe. There you will notice another bridge that connects Kasol to Chalal. This is where the trail begins. It takes about 30 minutes to reach Chalal from Kasol. The trail is a very simple and easy walk through a beautiful forest with no uphill climb involved.
Kasol to Tosh – Day 3
The plan for the third day is to reach Tosh while visiting Manikaran Sahib gurudwara on the way. The total distance between both the places is only about 20 kilometers so it will not take you more than 2-3 hours at most. Once you reach Tosh, walk around in the village, see the Tosh Temple and the waterfall and have fun. For more details, please read How to Plan a Trip to Tosh Village.
If you were traveling by public transport, you will first catch a morning bus to Manikaran. Spend some time there and then board a Bus for Barshaini. The local buses will only drop till Barshaini which is the last point until where the bus goes. From Barshaini you can either go by cab or you can just walk on the motorable road to Tosh which is just 3 kilometers from where the bus would drop.
If you are in a group then hiring a cab is a better option as the cabs can drop you all the way to Tosh. But local buses till Barshaini are your best bet in case you are traveling solo or on strict budget.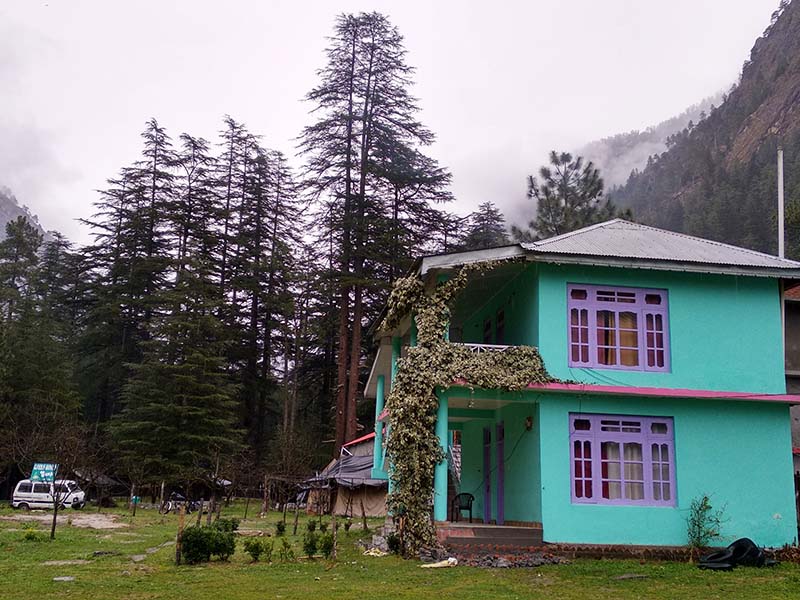 Explore Kalga, Pulga and Tulga – Day 4
On this day, you will explore the remote areas of Parvati valley, untouched by the tourism mania still. These are places where you see the natural beauty of Himachal at its best. This is also where you will get some of the best pictures of your trip. But if you are short on time or not into trekking, you can skip this day.
Kalga is the first village that you will reach. To get here, you will need to turn right from the Barshaini Bridge and hike up to the village which will take you about 30-45 minutes in total. The trail is a bit steep but not too difficult.
Pulga and Tulga villages can also be reached from Kalga itself as there are trails leading to these villages. Like Kalga, Pulga and Tulga are also away from the Hustle and Bustle of Kasol and Tosh.
From Kalga, you can either return to Kasol the same day or stay here for the night. These remote Villages also have decent guest houses and that too at a much lower rate than the popular destinations like Kasol, Tosh, etc.
Also Read: When is the Best time to Visit Parvati Valley
Kasol to Kheerganga – Day 5
Your next destination will be the famous Kheerganga trek. From Kalga, return to Barshaini village and start trekking towards Kheerganga via Naktan Village. Take a break at the Naktan and get something to eat.
A little after the village is the famous Rudra Nag temple. There are several waterfalls near this temple and a small dhaba. This is a great place to take a break. Visit the temple, get some pictures near the waterfall, and have some snacks at the dhaba.
You will stay at the camps near Kheerganga for the night. If you do not wish to camp, you can return to Naktan Village and stay there instead. There are a few budget guesthouses and homestays in Naktan.
If you were traveling by your own vehicle, you will have to find a place to leave it parked in Barshaini while you visit Kheerganga. For more details, please read Kheerganga Trek Guide.
Kheerganga to Jari – Day 6
Jari is the first prominent Village of the Valley and acts as a base if you want to get to Malana. It is around 30 kilometers from Bhunter and around 9 kilometers from Kasol. This is where you will stay on Day 6 so that you can visit Malana Village on Day 7.
From Kheerganga, return to Barshaini, collect your vehicle and drive down to Jari. If you were traveling by public transport, you can look for a Bus or a shared cab for Jari Village. Local buses from Bhunter and Kasol are available throughout the day to reach Jari.
Jari to Malana to Jari – Day 7
Malana undoubtedly is the most mysterious village in all of Himachal. I have covered this village in great detail in another article, How to Plan a Visit to Malana Village, that I will urge you to read.
Malana is only accessible on foot and Malana Gate is the starting point of the hike. From Jari, the only way to reach Malana Gate is to hire a cab which has a fixed rate of Rs 700 (if you weren't traveling by your own vehicle). The Cab will leave you at Gate, from where the hike to the village takes around 2 hours. If you were a foreign national, you will have to register yourself at the check post near the Malana Power House.
You are not allowed to stay overnight at Malana so this will have to be a day trip. You will return to the Malana gate before dark and go back to Jari to stay for the night.
Jari to Kasol – Day 8
This will be your last day in Parvati Valley. From Jari, return to Kasol and relax for another day. Take a walk through the village, talk to the locals, and enjoy delicious food. In short, spend this day relaxing in the valley.
Kasol to Delhi – Day 9
This is going to be another day and monotonous day of driving on the busy Delhi Manali highway. Get an early start from Kasol and reach Delhi by late evening.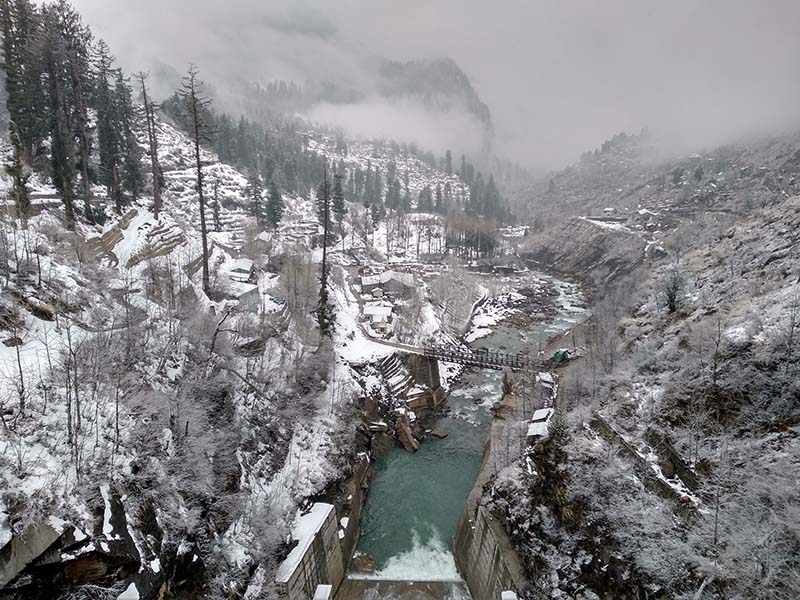 Parvati Valley Itinerary
The above-mentioned itinerary is definitely a very detailed and comprehensive one. It covers the majority of the tourist places in Parvati valley but not everyone will be able to take out 8-9 days out for the trip. If you were short on time, mentioned below are a few other itineraries to follow.
Day 0 – Board an overnight Volvo bus from ISBT Kashmere gate going towards Manali
Day 1 – Get down at Bhuntar, leave for Kasol, and spend the rest of the relaxing, roaming around Kasol. Enjoy the food at the famous cafes in Kasol.
Day 2 – Leave for Chalal. In case you love to trek then you can trek to Rasol which is further away from Chalal. Spend the night at Chalal or Rasol.
Day 4 – Leave early and head towards Kheerganga. Spend a night at Kheerganga
Day 5 – Descend back to Barshaini from Kheerganga and board overnight Volvo buses back to Delhi.
Mentioned below is an example of another 5 days trip plan.
Delhi to Kasol – Day 1
Kasol & Chalal – Day 2
Kheerganga Trek – Day 3
Tosh and Malana – Day 4
Kasol to Delhi – Day 5
A third example can be like below.
Delhi to Tosh – Day 1
Trek to Malana – Day 2
Tosh to Kasol – Day 3
Trek to Kheerganga – Day 4
Trek down from Kheerganga and back to Delhi – Day 5
Conclusion
These are just a few examples of how this plan can be modified to better suit your need. I hope the information above on Parvati Valley Trip itinerary was of help. If you have any questions or need any other details, please feel free to ask in the comments section below, or at our Community Forum, and I will be glad to answer.