If you are planning to visit this year, then mentioned below is the most recent update on Mobile Network in Leh Ladakh in the year 2022. Will my Mobile phone work in Ladakh or not is one of the foremost questions asked by anyone planning to visit there. Hopefully, after reading this article, you will have complete clarity on the topic.
Also Read: How to Plan a Trip to Leh Ladakh –  A Complete Travel Guide
Rollback about a decade or so and the answer to this question would most probably have been a straight no. Thankfully, such is not the condition anymore. Tourism in Ladakh has increased several folds in the last few years. As a result, the availability of basic amenities also has improved drastically.
Authorities are taking every step possible to make it easier for tourists to visit Ladakh. Along with facilities like hotels and local transport, cell phone connectivity too in Ladakh is far better now than it was a few years ago.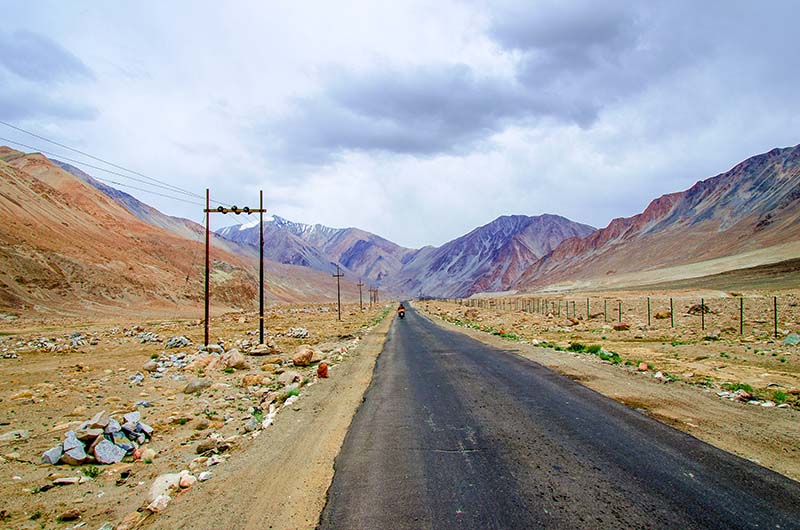 Which Mobile Network Works in Leh Ladakh?
The first thing that you should know here is that only postpaid mobile phones work in Ladakh, and in the entire region of Jammu & Kashmir actually. This remains applicable even after these places were declared union territories and are no longer a state.
This is applicable by law and a mandate for all cell phone companies. If your's was a prepaid connection, then your mobile phone will be as good as a paperweight the moment you cross over into Ladakh.
If you were however carrying a postpaid connection, then your cell phone reception will depend on where you were exactly. It will continue to change as you move from one place to another. At some locations, you will have full connectivity with 4G data. At others, you will be completely off the network. Further details on the same are provided in the article below.
Best Mobile Network in Leh Ladakh
BSNL by far is the best mobile network in Ladakh with the widest coverage. Airtel will be the second-best network followed closely by Jio at third. Vodafone and Idea are next in line but both provide coverage at limited places only.
Also read: 10 Reasons why you should NEVER visit Ladakh
BSNL Network in Ladakh
The thing with a BSNL network is that there will be a slight compromise on voice clarity and data connectivity too will be bad. But you will get coverage at most of the major tourist attractions.
If you were carrying a postpaid BSNL network, then you will have full connectivity in Leh City. Data speed will be just about OK. Voice quality too in Leh will be acceptable.
With BSNL, you will remain connected at the majority of the places in Nubra valley with an exception of Turtuk and Warshi. At Hunder, Diskit, and Panamik, your phone will work just fine.
BSNL will work at Pangong as well but only during morning hours. Do keep in mind though that even if you were able to make a call, your voice will be extremely bad and you will barely understand the other person. On the upside, you will at least be able to send text messages out.
At Tso Moriri, your BSNL network will continue to come and go at regular intervals. The last time I was there, I could not make or receive calls but was able to send an SMS.
BSNL prepaid phones do not work in Leh City. It must be a postpaid phone.
Also read: How to Deal with Acute Mountain Sickness in Ladakh
MTNL Network in Ladakh
Since BSNL and MTNL are pretty much the same deal, everything that I mentioned above about BSNL will apply to MTNL connections as well.
Airtel Network in Ladakh
Airtel Network coverage in Ladakh comes second to BSNL only in terms of coverage. But it makes up for the gap by providing better sound quality and faster internet.
You will have a full network and 4G internet in Leh City.
In Nubra Valley, you will get full connectivity and 4G internet in Hunder and Diskit. Airtel is working like a charm in Turtuk and the homestays also have a good WiFi network.
There is no Airtel network at either Pangong or Tso Moriri.
Airtel has full connectivity in Kargil with 4G data. As a matter of fact, you will remain connected on the entire stretch between Leh and Kargil. You may lose the network for a while at a few spots but not for long.
With Airtel, you can actually hope to get connectivity even in Drass as well.
Surprisingly, Airtel has full connectivity on the Stok Kangri trek as well. You will remain on the network at Stok Base Camp, Manokarma camp, and Stok Kangri Summit.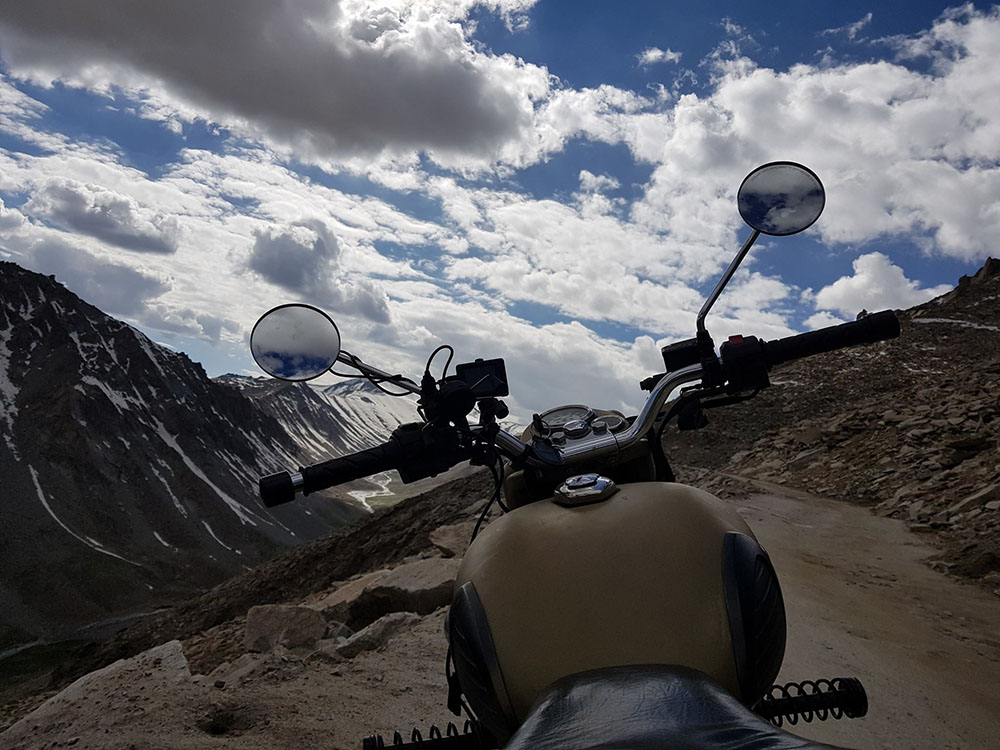 Airtel 4g in Ladakh
4G Connectivity on Airtel is available only in Leh city, nowhere else.
Also Read: How to Plan a Trip to Turtuk
Jio Connection in Ladakh
Will Jio work in Ladakh? The answer is a definite yes with a few exceptions. Jio network in Ladakh has improved tremendously in the last couple of years. Their coverage is in fact a bit greater than Airtel; with better voice clarity and internet than BSNL.
Your Jio phone will have full coverage in Leh City.
In Nubra Valley, Jio has already started to provide 3G connectivity in Diskit and Hunder. It does not work beyond that though if you wanted to visit Turtuk as well.
There is no Jio connectivity yet at Pangong and Tso Moriri.
Jio provides full connectivity in Kargil as well with 4G data.
Vodafone network in Leh Ladakh
Vodafone sadly has not been able to improve its services in Ladakh yet. Its coverage is limited to Leh City only and nowhere else.
Idea network in Leh Ladakh
Same as Ladakh, Idea mobiles too will work in Leh City only; nowhere else in Ladakh.
Apart from the cellular companies, let me also break this information by regions in Leh Ladakh.
Also read: Clothes for Ladakh Trip – What to Pack?
Mobile Network in Nubra Valley
BSNL, Airtel, and Jio will work in Hunder, Diskit, and Panamik. Only BSNL may provide some connectivity at Turtuk but do not count or rely on it. Jio is already providing 3G internet till Hunder and Airtel will start by May. Vodafone and Idea do not work in Nubra Valley.
There is no cell phone connectivity on Agham Shyok road. It is the direct route from Nubra Valley to Pangong Lake in case you were wondering where it is.
Mobile network at Pangong Tso
Only BSNL has coverage at Pangong, but that too is mostly in early morning hours and at some spots only. Voice clarity will not be good and there will be no internet as well. You will however be able to send text messages out.
Your cell phone will go off the network near Sakti as you start climbing up the Chang La Pass. BSNL users will then start to get connectivity after Tangtse and then it will be a "come and go" affair. This however will be limited to only around Spangmik. If you travel towards Man and Merak, expect to be off the network entirely.
Mobile network at Tso Moriri
Same as Pangong Tso, only BSNL phones may get some connectivity at Karzok but that too is highly doubtful. Even if you do get the network, it will continue to keep coming and going and you won't be able to make any calls as such.
Mobile Network at Hanle and Chushul Route
There is no mobile coverage in Changthang Valley; including Hanle, Umling La, Chushul, Loma, Nyoma, Mahe, and Sumdo. There is no connectivity in Chumathang as well.
BSNL users may get some signal occasionally in Hanle but I wouldn't count on relying on it. Just assume that you may not get any connectivity at all once you go beyond Spangmik.
Also Read: How to Plan a Trip to Tso Moriri
Mobile Network in Sham Valley
There is no cell phone connectivity in Sham Valley irrespective of which network you are on.
Mobile Network in Zanskar Valley
Only BSNL works in Zanskar Valley and that too only in the town of Padum. There is no mobile network available elsewhere in Zanskar Valley.
Mobile network in Jispa
BSNL may work in Jispa but don't count on it really. The connectivity will mostly be intermittent.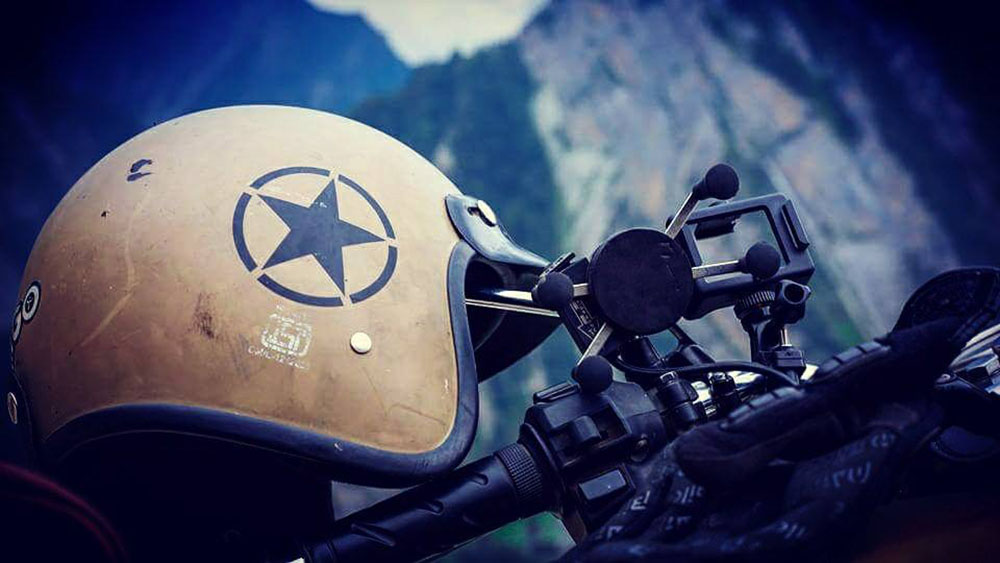 Mobile network in Keylong
BSNL and Airtel both have connectivity in Keylong.
As you start to drive from Manali, you will lose network somewhere near Rohtang Pass. Vodafone and Idea will not get back on again until Leh.
BSNL, Airtel, and Jio users however can expect to get coverage for a day more around Keylong and Jispa. After that, it is a complete dead zone until Upshi. Once you cross Upshi and start to get closer to Leh City, all phones will jump back on the network.
Also Read: How to Obtain Inner Line Permit for Ladakh
Mobile network in Kargil
BSNL, Airtel, and Jio phones work well in Kargil. Starting from Srinagar, if you were on a postpaid connection, you will have some connectivity until Sonamarg.
Your phone will be dead again until you reach Kargil. In Kargil, BSNL, Airtel, and Jio will provide an excellent network with good voice clarity and 4G data. On the stretch from Kargil to Leh, Airtel will continue to keep come and go at regular intervals.
Cell Phone network in Leh
Mobile network connectivity in Leh is great actually. No matter which network you are on, you will have full coverage. Airtel and Jio both provide 4G internet in Leh City. Vodafone and Idea do not have 4G in Leh yet but their speed is decent enough.
Also Read: How to Plan a Trip to Ladakh with Infants or Children 
Mobile Network at Khardung La
Only BSNL works at Khardung La. If you were a Jio or Airtel user, you will lose connectivity but will get it back again as you drive down into Nubra Valley. For BSNL users though, the network will continue to come and go throughout the day from Leh to Nubra Valley; and it will work on the top of Khardung La as well.
How can a foreigner get a mobile network in Ladakh?
Foreigners can get a prepaid Airtel SIM in Leh at the main office that will be activated within several hours. Just bring your passport and a copy of your visa. 4G speeds depend on where in Leh you are but can be upwards of 10-15 Mbps if you're near a tower.
If you know a local Ladakhi person who will provide you with a copy of their Voter ID card or driver's license, you can get a prepaid BSNL SIM from the main office near the bus station.
Satellite Phones
Yes, making a call via Satellite phone is also an option in the rural areas, commonly known amongst the locals as DSPT. These are however strictly for emergency purposes only and not for making general calls.
Mobile Network in Leh Ladakh – Conclusion

I think that covers most of the information that you should know in terms of mobile network in Leh Ladakh. If you have any questions, please feel free to ask in the comments section below and I will be happy to answer. You can also follow me on Instagram and chat with me live there or subscribe to my YouTube channel and ask a question there.