I was once asked by a friend about the best places to visit in Himachal Pradesh and till today I do not have a proper answer to that question. Why? Because the entire state is, in fact, a vast tourist destination in itself and has an endless list of places to visit. You can start driving in any direction and every town is scenic enough to be considered for tourism. Everyone knows about places like Shimla and Manali but there are numerous other unknown and offbeat destinations that may be small in size and popularity but are a giant in terms of natural beauty. Located in the Banjar Valley is one such tiny hamlet of Jibhi that not many people know about; but is a gem of a destination for anyone looking forward to spending some time in peace and away from the crowd with amazing scenery all around.
In the last few weeks, I wrote a few articles on how to plan a trip to Tirthan Valley explaining details like how to reach, what to see, where to stay, and the best time to visit. The valleys of Tirthan and Banjar are located right next to each other and a trip in this region is planned in a way that it covers both. So, when you plan a trip to Jibhi, you will also be covering several other places nearby like Jalori Pass, Serolsar Lake, Shoja and Gushaini, etc. which really is a plus point and an added reason to visit Jibhi. You can stay in Jibhi for a few days as you indulge in sightseeing and explore all the tourist places in the region.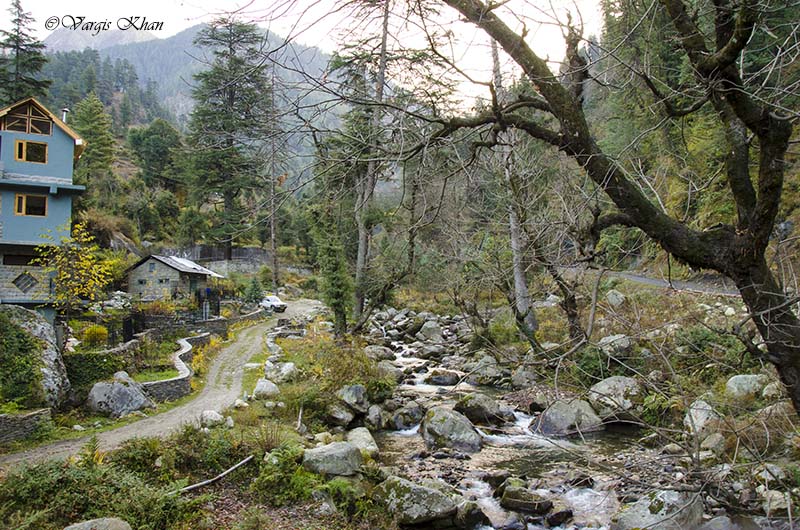 Below is a quick navigation menu of the details covered in this article.
About Jibhi
---
Where is Jibhi Located?
Jibhi is a very small town located in Banjar Valley of Himachal Pradesh. Actually, even calling it a town will be a bit of an exaggeration. It is, in fact, a small village, just a group of few houses, tucked up in the hills and hidden from the outside world. It is located at a distance of about 160 kilometers from Shimla, 100 kilometers from Manali and 70 kilometers from Mandi. The place is best known for its natural beauty and also serves as a base to explore the rest of Banjar and Tirthan Valleys.
Jibhi Altitude
Jibhi is located at an elevation of 1600 meters, 5250 ft.
Why you should visit Jibhi
If your idea of a trip is to do plenty of shopping, eat out at several restaurants and taste different kinds of food, or indulge in a lost list of tourist activities then Jibhi is not the place for you. If however, you are the kind of person who likes to visit offbeat destinations, spend some time in peaceful locations, have interest in photography, would like to stay away from the crowd and explore some unknown places then Jibhi will suit you just fine.
There is no commercialization here and this is what makes it a great place to come and stay at a local homestay for a few days. Just sit ideally in the lap of nature, do some trekking, see a couple of waterfalls and lakes, go to a high altitude pass, talk to the locals, and listen to the sounds of the birds and water flowing down a stream.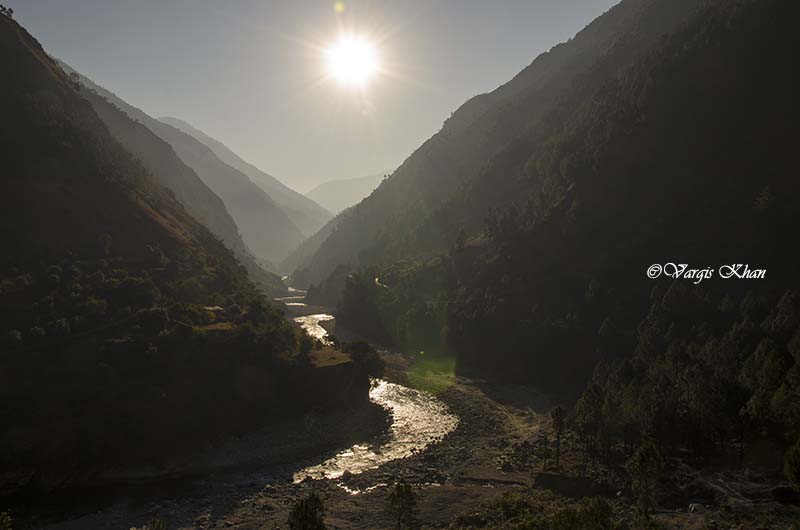 When to Visit
---
Weather of Jibhi
The weather of Jibhi can be broken down in three parts; pleasant in summer, rains a lot during monsoon and terribly cold in winters. During the summer season, the temperature here hovers around 25 degrees at an average. But that is just an average because, at night, it will definitely fall several degrees and you will need to wrap yourself in a blanket even during the months of May and June.
If I am to break it down month by month, below is how the weather here will look like.
Jibhi from November to March
The weather at this time will be extremely cold with night temperatures falling below 0 Degree Celsius. It snows here in the months of December, January, and February. At this time, the road across Jalori Pass gets closed and you can only visit via Shimla. The weather in Jibhi and around gets dry in winter months. The scenery too remains a little dull in November and December.
Also Read: How to Plan a Trip to Jalori Pass?
Jibhi from April to June
Spring arrives in the month of April followed by summer in May and June. This is the best time to visit here because the weather gets very enjoyable. Days are mildly warm and nights pleasantly cool. You will get sunny skies with clear views all around. Expect the average day temperature to remain between 20 to 30 Degrees and night temperature between 10 to 15 Degrees Celsius.
Jibhi in July and August
The monsoon season in Tirthan Valley is not really for everyone. It rains here a lot and sometimes continues for days altogether (on and off, of course). The average temperature hovers around 20 degrees Celsius and if you do not mind the rain, it actually gets very pleasant around here at this time. The mountains and valleys look as if they have just been washed clean.
Jibhi in September and October
It continues to rain until early September but not so much that it would become a problem. The weather in September is among the best in the entire year with lush vistas all around. Monsoon departs in the month of September but leaves plenty of greenery behind. October is when Autumn arrives and all that was green in September now turns to a golden orange. This is also when the winter season starts to settle in and it gets very cold towards the end of October.
Best time to visit Jibhi
Reading through the information above, I think it is safe to assume that the months from April to June are the best time to visit Jibhi. The weather at this time is the best and all areas in the valley are open to visitors. But a lot will also depend on your reason to visit. For example, for someone who wants to see some snow and hopefully catch a live snowfall as well, the months of January and February will be the best. If you want to see apple orchards blooming in the valley, the best time to visit Jibhi is definitely the spring season, from March to May. For someone interested in Trout fishing, the season starts in the month of March and lasts till October.
If you are interested in trekking and camping, then you must avoid the monsoon season and possibly winter as well. But if you want to see lush green vistas and the scenic beauty at its best then July, August and September are the months to go. If you want to experience the autumn colors, October and beginning of November are your time. But for someone who isn't too fond of cold weather, October to March will be a really bad time. For a budget trip, plan between July to November. This is also the time when the area is least crowded. For a family vacation, March to May is the best time.
Also Read: When is the Best time to visit Tirthan Valley?
Clothes to Pack
No matter when you visit, a heavy jacket will be required. Even in the months of July, it can get very cold all of a sudden. For a trip between November and February, you must bring in heavy woolens along with a warm and windproof jacket. Ensure that your jacket has a hood to protect your head and neck. If not, then pack a cap as well. Gloves and woolens socks too will be needed in these months.
If you were visiting in April, May, June, then just pack your regular cotton clothes along with a heavy jacket or sweater and it will suffice. For visiting during the monsoon, pack clothes that dry faster, like polyester. An umbrella or a poncho can come very handy in these months. For visiting in the months of March and October, pack some light woolens and a windproof jacket. Sunscreen lotion, moisturizer, cold cream, lip balm are some of the other items that can be helpful.
Dhanaulti is best explored on foot so do not forget to bring a pair of good trekking or sports shoes with firm grip.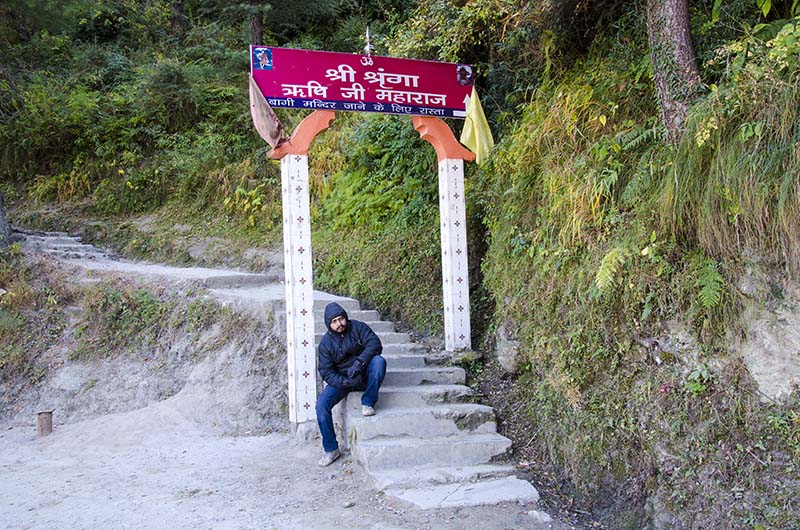 What to See & Things to Do
---
What to see in Jibhi
Jibhi might just be a small village but there is plenty to see and do around here. Depending on how many days you have in hand, you can spend several days here exploring the area. Or if I am to say it differently, you will actually need several days for complete sightseeing around here. I, in fact, had to post an entirely different article Tourist Places in Banjar and Tirthan Valleys to write about all these places in full details. I will provide a little overview of these places here in this post but for more details, please click on the link above and take a look at the other article.
Below is a list of tourist places in Jibhi.
Jibhi Waterfall
This is a small waterfall located near the villages and can only be reached by a short trek. Just ask any of the locals in the village and they will point you towards the trek that leads to the waterfalls. You can either trek all the way or drive up to about a kilometers before the waterfall and then walk rest of the way. There are wooden bridges built over water streams and a cemented pool around the waterfall. The whole setting of it looks straight out of a wallpaper. You will hardly see anyone around here and it is a perfect spot to spend some time in the lap of mother nature.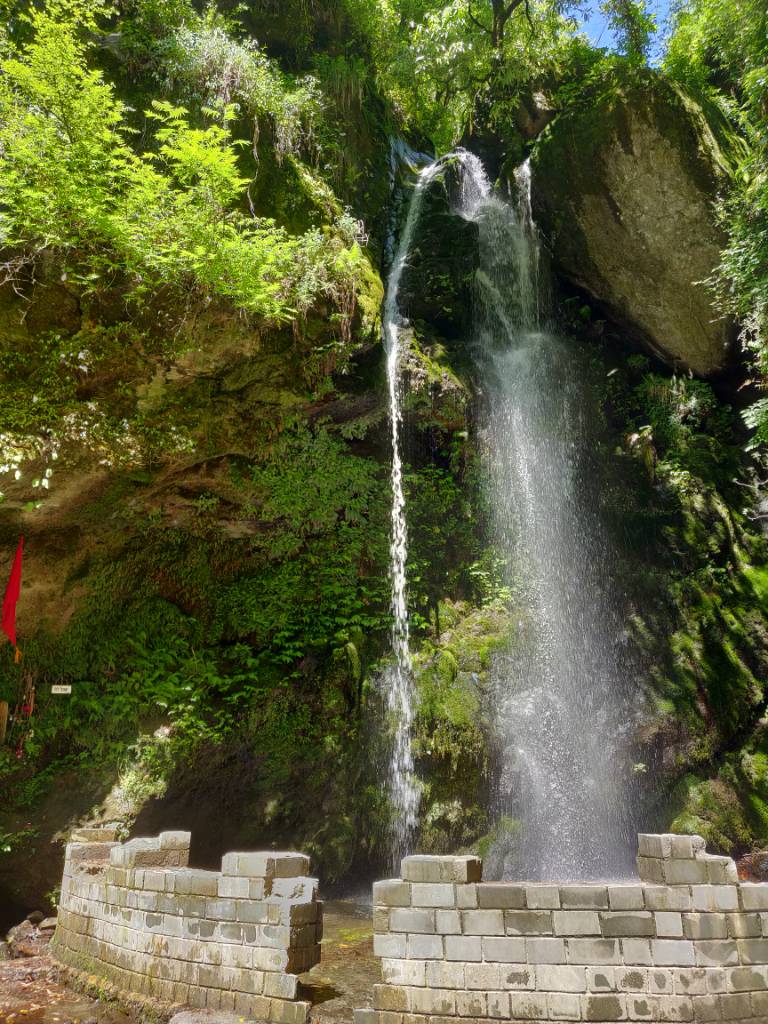 Chehni Kothi
Also known as Chaini Kothi, it is a small village known for its huge tower-like structure that is believed to have been built in the 17th century. This is one of the tallest structures built in the traditional local architecture in entire Himachal. To reach the village, ask around and keep an eye out for the stairs leading to Shringa Rishi Temple. Leave your vehicle on the road, climb up to the temple and then continue on the 3 kilometers trail to Chehni Kothi.
Also Read: Trekking to Chehni Kothi – Walking to a Mysterious Village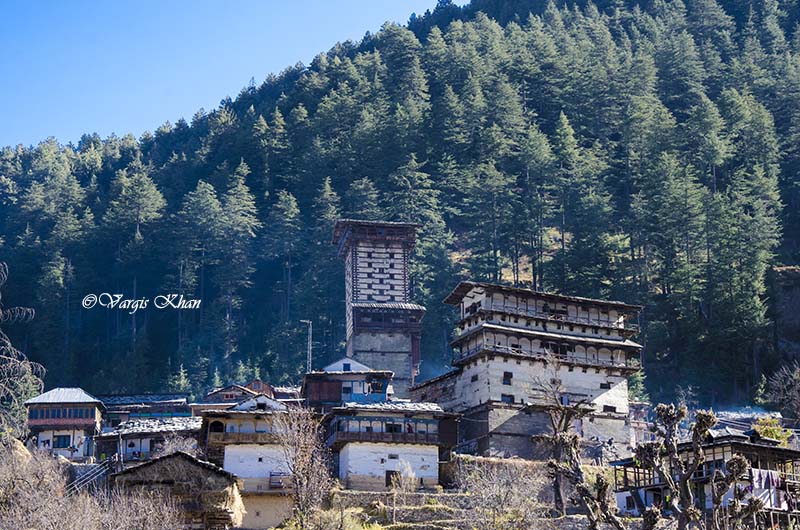 Shringa Rishi Temple
Shringa Rishi is the ruling deity of Banjar valley and the temple is dedicated to him. It is a three-story temple with amazing views of the valley around. It is actually located on the same trail as Chehni Kothi. From the road, you will first climb up to the temple, pay respect and then continue further up towards Chaini Kothi.
Sheshnag Temple
Sheshnaag is another presiding deity of Banjar, other than Shringa Rishi. This temple is believed to be over 500 years old and can also only be reached by a short trek from Jibhi. It sits amidst a picturesque location deep inside the forest and the trail is a scenic one as well.
All of these 4 places can easily be covered in a single day. However, these are just a few that are located right next to Jibhi. If you move a few kilometers either to the village's left or right, there are several other places that you can include in your trip, as listed below.
Great Himalayan National Park
Seruvalsar Lake (Sirolsar lake)
Budhi Nagin Temple
Raghupur Fort
Confluence of Tirthan and Flachan rivers
Confluence of Sainj and Tirthan rivers
Gaidhar Waterfall
Chhoie waterfall / Sai Ropa Waterfall
For more details on these places, please read Places to visit in Banjar Valley and Tirthan Valley.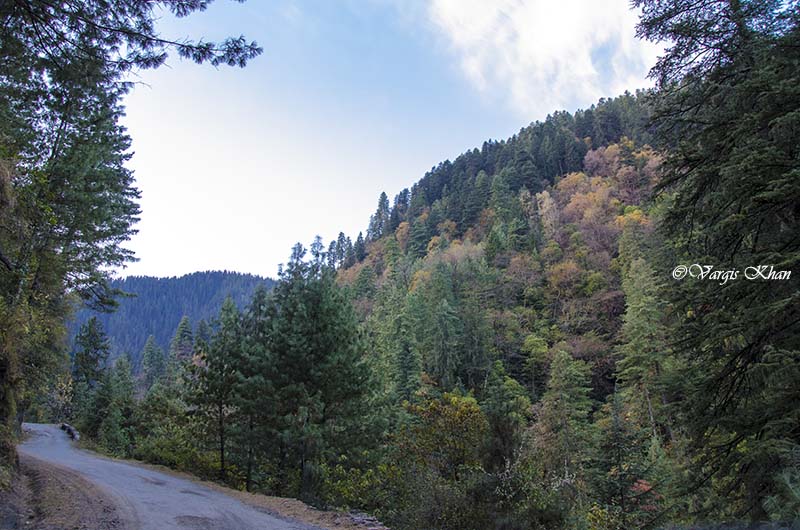 What to do in Jibhi
Aside from visiting all of the above-mentioned places, below are some of the other tourist things to do in Jibhi and the area around.
Also Read: Bir Billing – How to Plan your Trip & What to See
Enjoy natural Beauty and Tranquility
My topmost thing to do in Jibhi would be to do nothing. In my opinion, people come to a place like Jibhi to just relax and spend some time in peace. Jibhi is a sleepy little village where you can sit by the river for hours just listening to the sound of the flowing water. There is no traffic here, no loud noises, no people pushing you around and time just passes so slow.
Trek
Trekking is probably the most common activity enjoyed in Tirthan Valley. You can walk to Chehni Kothi, Jibhi Waterfall, Serolsar Lake for a relaxed kind of a trek. For some serious and challenging treks, you can find several leading into the Great Himalayan National Park. Depending on the time you have in hand, the trek can last from half-day to full day to multiple days of camping.
Visit Jalori Pass
Jalori Pass is located at a distance of 13 kilometers away from the village. At an altitude of 10,800 feet, It is probably one of the least explored passes of Himachal and is truly an undiscovered beauty in every way. You can visit the pass either by road or by trekking all the way to the top.
A little ahead of Jalori Top is the Sirolsar Lake. Also sometimes spelled as Serolsar Lake and known as Seruvalsar Lake, It is a small body of water located about 5 kilometers from Jalori Pass top. There is no motorable road leading to it and one must walk all the way. It sits in the middle of the jungle with its clear and still waters and looks like a shot straight out of a movie. The water of this lake is said to possess medicinal properties.
Also Read: Chail to Tirthan Valley via Narkanda and Jalori Pass
Fishing
The Tirthan River is full of brown and rainbow trouts and presents a great opportunity for passing some time sitting by the river with a hook in the water. Please note that you will need a permit to go fishing here and it can easily be obtained from local authorities for Rs. 100 per person.
Get a taste of the local Life
Last but not least, a trip to Jibhi will give you a perfect chance to visit some of the remotest villages of Himachal and see how simple the local life here is. All the villages here like Shoja, Ghiyagi, Tandi, Chehni Kothi, and Gushaini have a charm of simplicity and peace to them which you will really like.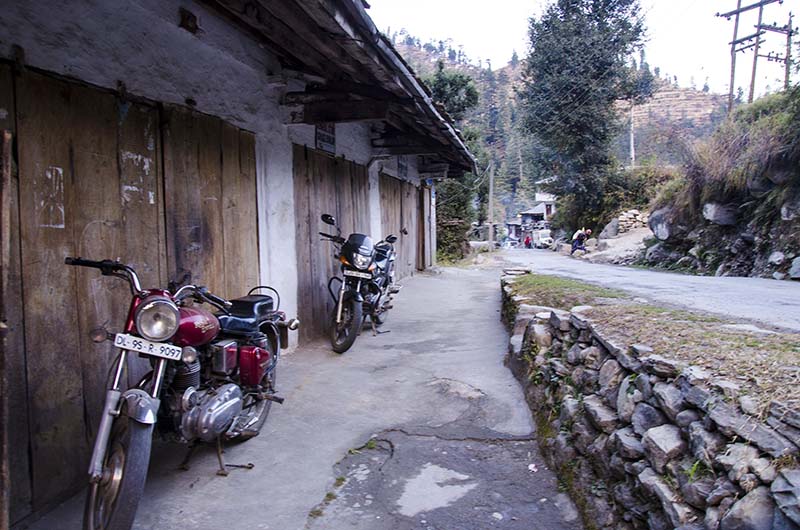 How to reach Jibhi
---
Due to its altitude and location in the hills, a trip to Jibhi is only possible by road. The good part, however, is that Jibhi is well connected by road and is part of a well-populated area. You can either travel by your own vehicle all the way from your home, if that was an option, or you can opt for a mode of public transport. There are two ways to reach Jibhi by road. One is via Shimla and the other one is via Mandi and Aut. I will explain both the routes and for the sake of the details, I will assume Delhi as your starting point.
How to reach Jibhi from Mandi and Aut
The first and the more commonly used route it as mentioned below.
Delhi – Sonipat – Panipat – Karnal – Ambala – Chandigarh – Swarghat – Bilaspur – Sundernagar – Mandi – Larji – Banjar – Jibhi
Total distance traveling this way will be approximately 490 kilometers and will take you 11 to 12 hours to complete; depending upon where and when you started from in Delhi; and your speed and breaks. You will take NH1, otherwise known as Delhi – Chandigarh Highway and drive through Karnal and Ambala. Just before Chandigarh city, take the bypass that will have you exit on Chandigarh Manali highway.
After Kiratpur Sahib, you will start climbing up the hills, pass through the towns of Bilaspur and Sundernagar and arrive at Mandi. Cross Mandi, drive for another 38 kilometers and just before the Aut Tunnel; take the road that goes towards the small town of Larji. Remember, you do not need to enter the tunnel to your left but rather continue driving straight. Stop for a minute and ask the locals if you weren't sure. From here on, it is 30 kilometers of a pleasant drive along the river via Larji, bypassing Banjar on the way, to the small village of Jibhi.
How to reach Jibhi from Shimla
Now let us take a look at the route you will take if you were coming from Shimla side. It is the longer of the two ways and is necessarily a 2 days journey with a night halt at either Shimla or Narkanda. Commonly, this route is opted for by people who want to cross Jalori Pass before entering Jibhi and Tirthan Valley. The route you will follow is as below.
Delhi – Sonipat – Panipat – Karnal – Ambala – Chandigarh – Kandaghat – Shimla – Narkanda – Kingal – Anni – Khanag – Jalori Pass – Shoja – Ghiyagi – Jibhi
By this route, you will travel for a total of 510 kilometers which does not look like much of an increase from the Mandi route. Travel time, however, increases to 2 days by this route and that is because your distance and journey in the hills increases. This cannot be done in a single day unless you are up for driving 22 – 24 hours on narrow roads and crossing a high altitude pass in the middle of the night.
Starting from Delhi, you will reach Ambala and then just before Chandigarh, you will take the Himalayan Expressway and drive uphill to Shimla. You can either break your journey here for the night or you can continue traveling for another 2 hours and 70 kilometers to Narkanda. Road conditions will remain smooth all the way and my personal recommendation would be that you stay at Narkanda rather than Shimla.
Narkanda to Jibhi
The journey on the second day will be a drive of about 6 hours to 7 hours at most so you will have some time for sightseeing in Narkanda as well. Hatu Peak is the biggest tourist attraction here and is a great place to catch an awesome view of the sunrise. Read Places to visit in and around Narkanda for a list of tourist attractions here.
Once you are ready, check out of your hotel and start driving downhill towards Kingal. There is a petrol pump in Narkanda where I will strongly recommend you to fuel up your vehicle. After Kingal, take the road towards Anni and then drive across the Jalori Pass. There are a few shops at the top of the pass selling tea, snacks and Maggie where you can take a quick break. After crossing the pass, it is a straight run to Jibhi and Tirthan Valley.
How to reach Jibhi by Bus
If you were traveling by Bus, then I would recommend that you skip the Shimla route and travel only via Mandi because it is easier that way. Or at least reach Jibhi via Mandi and then for your return journey, you can think about taking the Shimla route.
So let us say, for example, that you were coming from a place like Delhi, Chandigarh or Manali. Your first task will be to board a Bus that can drop you at either Mandi or Aut. Among both of these places, Aut will be a better choice. If however, you got down at Mandi, then you can catch another Bus for Aut which will cost you about Rs. 60 and one hour of the journey. If you were returning from Manali, you will pay about Rs. 100 for reaching Aut by Bus. Do not get down the Bus at Aut Tunnel because you will then have to board a very crowded Bus from here. Either go to the bus stand at Mandi or Aut.
From Aut, you will need to board a Bus for Banjar which is the biggest town of Banjar and Tirthan Valleys both. There are buses between Aut and Banjar every one hour and it costs Rs. 35 per person. The Bus will drop you at Banjar in about an hour.
Banjar has a really huge Bus stand and there are buses from here to every small village in Banjar and Tirthan Valley. Find out at the Bus stand and catch a Bus going towards Jibhi. You can also board a Bus going to Ghiyagi, Shoja, Jalori Pass, Anni or Shimla and get down at Jibhi. It takes about an hour to reach Jibhi from Banjar by Bus and Rs. 20 per person.
Shimla Route
If you want to travel via Shimla then there is a daily bus between Shimla and Banjar (and also Banjar to Shimla) which you will have to catch. This, however, is just one bus in the entire day and if you missed it, you will have to wait another day. This is the reason why I said that go via Mandi and return via Shimla because chances of missing this Bus from Banjar are extremely less.
The bus from Delhi to Aut will cost about Rs. 800 to 1000 depending on which Bus you travel by. Delhi to Shimla would cost about Rs. 500 per person. The bus from Shimla to Banjar will again be around Rs. 300.
Also Read: Chail to Tirthan Valley via Narkanda and Jalori Pass
How to reach Jibhi by Train
Chandigarh is the nearest railway station to Jibhi and is located at a distance of about 250 kilometers. It is a major railroad and is well connected to the rest of the country. No matter where you were coming from, you will have no problem finding a train to Chandigarh. From Chandigarh, you can either book a private taxi for Jibhi or complete the journey by public transport as I explained above.
By Flight

Bhuntar Airport near Kullu / Manali is the nearest Airport to Jibhi. It is located about an hour and a half from the Valley. The next and bigger Airport is located in Chandigarh city. You can catch a flight to Bhuntar or Chandigarh and then travel from there to Jibhi by either taxi or public transport as I explained above.
By Taxi
You can get a private taxi for Jibhi right from the junction before Aut Tunnel as well. From that point, it will cost you about Rs. 700 for Jibhi. From Mandi or Aut, taxis to Gushaini or Jibhi cost Rs. 1000 to Rs. 1200. Taxis from Banjar cost Rs. 300 to Jibhi or Gushaini. If you hired a cab from Manali for Tirthan Valley, be ready to pay anywhere between Rs. 5000 to Rs. 7000. From Chandigarh as well, a private cab will cost about the same amount of money. If you hired a cab from Shimla, it may very well cost you Rs. 10,000 for a 2 days journey.
Local Transport
Jibhi is just a small village and you can cover all of it in 10 minutes on foot. For moving to other nearby villages, you will have to wait for shared cabs which are not that frequent. Hitchhiking too is a great option.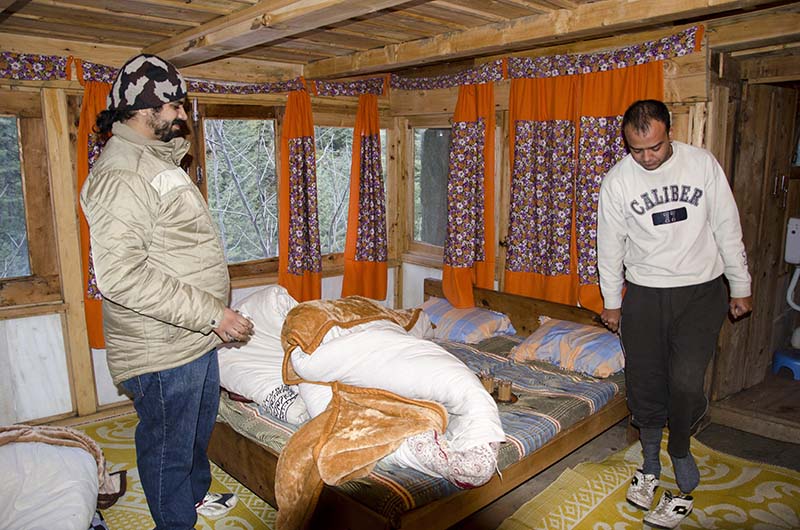 Accommodation, Shopping and Food
---
Where to Stay in Jibhi
There are a lot of hotels, guest houses, and homestays in this area. As you travel across the one road that passes through all the villages, you will keep coming across accommodation choices one after another. The majority of the locals here have extended their homes a little and converted them into guest houses and homestays. Expect the price to be at least around Rs. 800 per day. There are a lot of campsites and cottages as well if you would like to stay there.  If you want accommodation at a place with an even lesser number of hotels and tourists then try Ghiyagi and Shoja.
Also Read: Shringi Vatika in Ghiyagi – A Great Homestay
Shopping
Jibhi is just a small village with only a few shops selling groceries and some other day to day items. There is nothing that you would want to buy from here. For someone interested in shopping, I would recommend visiting Kullu or Manali.
What to Eat
Trout fish is one item that I will recommend. Siddu – Ghee is another dish native to Himachal that you can ask about. It is basically stuffed bread served with Ghee and delicious to eat. For non-vegetarians, you can ask for Chha Gosht. Other than this, simple north India food is served everywhere. The best place to eat at would be at your homestay because that way, you can try some Himachali food cooked by local families.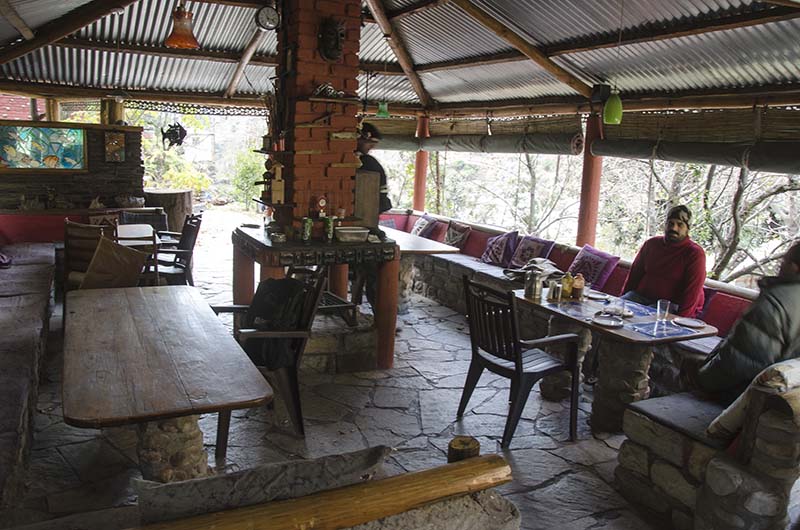 Facilities Available
---
Banks / ATMs
There is no Bank or ATM in Jibhi but you will easily be able to withdraw cash in Banjar and Gushaini. Even while driving there via Aut, you will continue to come across Banks and ATMs at regular intervals.
Petrol Pumps / Mechanics

Like Banks, Petrol stations too will remain available at several places on the route. Just get a tankful done at Mandi and it will be sufficient to get you back after driving around in Tirthan and Banjar Valleys. There is no mechanic in Jibhi but you can find on in Banjar. For anything major though, you will have to bring your vehicle to either Mandi or Aut.
Hospitals / Medical Assistance
There are hospitals available in Mandi, Aut, Banjar and Gushaini but not in Jibhi. To be on a safer side though, carry some basic medicines like for flu, fever, stomach ache etc.
Also Read: Tirthan Valley to Delhi – The Long Ride Home
Mobile Network in Jibhi and Data Connectivity
All networks work fine in Jibhi and other places in Banjar & Tirthan Valley for both prepaid and postpaid connections. If you were, however, planning to trek to the remote villages, then only BSNL will work. If you went deep into the forest in the national park, then even BSNL will not work. But as long as you are staying in towns like Gushaini and Banjar, you will have a good connection with clear voice. In terms of Data connectivity, you will get 4G Speed if it is activated on your phone.
Road Conditions



Conditions of the road will mostly be good irrespective of which route you chose to reach Jibhi. The only bad stretch is around Jalori Pass top. Internal roads in Tirthan Valley are also a little bad at some places but not terribly.
Best Vehicle for Tirthan Valley
You can travel to the valley in any car or motorcycle as long as it is in good condition. I have seen the locals here drive around in Maruti Alto and automatic scooters as well. The only thing that matters is that you get your vehicle ready for the trip ahead.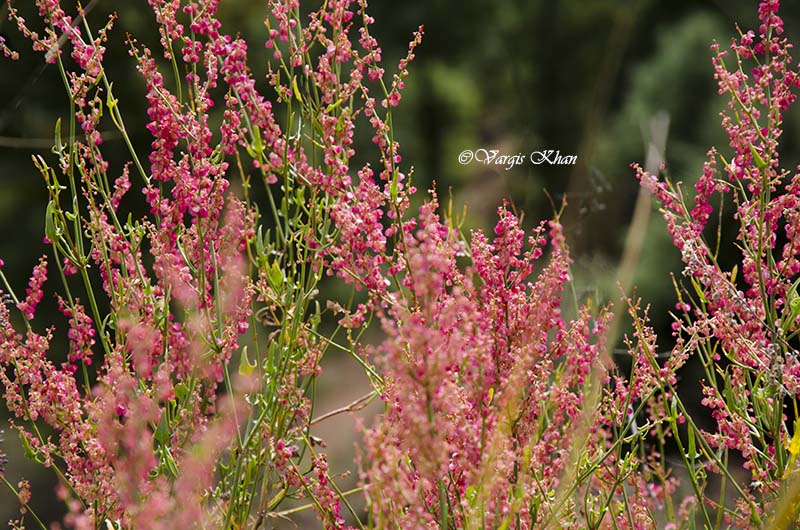 Itinerary
---
Time Needed to visit Jibhi



A minimum of 4-5 days is what I will recommend for visiting Jibhi. Any less than this will just mean that you spent all your time on the road with no sightseeing involved.
Also Read: Chamba – A Comprehensive Travel Guide & Itinerary
Jibhi Itinerary
Last but not the least, let me also suggest an example of an itinerary that you can follow for your trip here. For the sake of this itinerary, I will assume that you were coming from Delhi.
Delhi to Narkanda – Day 1
Narkanda to Jibhi via Jalori Pass – Day 2
Sightseeing in Jibhi – Day 3
Another day in Jibhi or move to Gushaini and stay there. Skip this day if short on time – Day 4
Jibhi / Gushaini to Delhi via Mandi – Day 4
Another way you can do this journey is to travel the other way around. You can get to Jibhi via Mandi and return via Shimla. If you were traveling during the winter season, then you will have to get to Jibhi via Mandi and return the same way.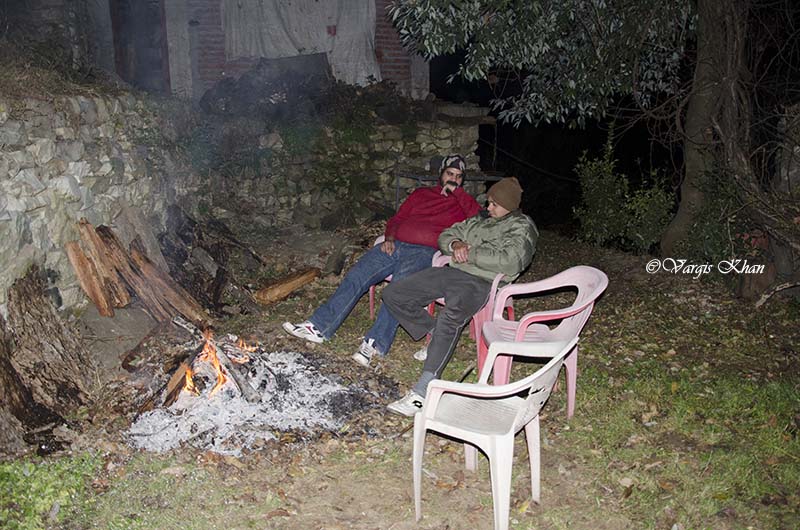 FAQs
---
Below are some most commonly asked questions about traveling to Jibhi.
Q1. Does it snow in Jibhi?
Yes, it snows in Jibhi in December, January, and February.
Q2. Is it safe to visit Jibhi?
Yes, Jibhi is very safe to visit provide that you act like a responsible and sensible tourist and do not put yourself in harm's way.
Q2. How to reach Jibhi in winter?
In winter, you can reach Jibhi only via Mandi. The Shimla and Jalori Pass route remains closed.
Q3. How to reach Jibhi from Jaipur?
From Jaipur, you can reach Jibhi either via Delhi, Chandigarh, and Mandi; or via Narnaul, Rohtak, Chandigarh, and Mandi.
Also Read: Trekking and Camping in Mcleodganj & Dharamshala
Q4. How to reach Jibhi from Bhuntar?
From Bhuntar, you can get a private taxi from the airport itself for about Rs. 5000 for a drop to Jibhi.
Q6. How to reach Jibhi from Manali?
You can travel from Manali to Jibhi by a local bus which takes about 4 hours to reach and costs Rs.150.
Q7. How to reach Jibhi by Taxi?
You can get a private taxi for Jibhi right from the junction before Aut Tunnel as well for about Rs. 700. From Mandi or Aut, taxis to Jibhi will cost Rs. 1000 to Rs. 1200. Taxis from Banjar cost Rs. 300; and Rs. 5000 to Rs. 7000 from Manali or Chandigarh. If you hired a cab from Shimla, it may very well cost you Rs. 10,000 for a 2 days journey.
Q8. How to reach Jibhi from Chandigarh?
From Chandigarh, you can reach Jibhi either via Mandi or Shimla.
Q9. How to reach Jibhi Waterfall?
Jibhi waterfall can only be reached by trekking. You can drive to some distance but the last 1 kilometer would have to be covered by foot.
Conclusion
That is most, if not all, that you need to know about planning a trip to Jibhi. I hope the information above was of help. If you have any questions, or need any other details, please feel free to ask in the comments section below; or at our Community Forum; and I will be glad to answer.