Shringi Vatika is a guest house located in the small village of Ghiyagi in Tirthan Valley. It would actually be incorrect to call it a guest house even because it is more like a homestay kind of deal but not that too entirely. It is run by an elderly couple who have extended their own home by a few more rooms that they rent out to tourists. So you actually live in their own house but in an entirely different portion of it. It is among the most known places to stay in Tirthan Valley. Try Googling the name and you will find numerous reviews of it and most of them will be positive.
I had a chance to stay at Shringi Vatika some time ago. The name was actually recommended by a friend but my biggest reason for staying here was that I was not very familiar with Tirthan Valley. Had I known more about the valley back then, I probably would have stayed elsewhere. So does it mean that I regret staying at Shringi Vatika? No, absolutely not. It was a great experience and I would recommend the place to others even myself.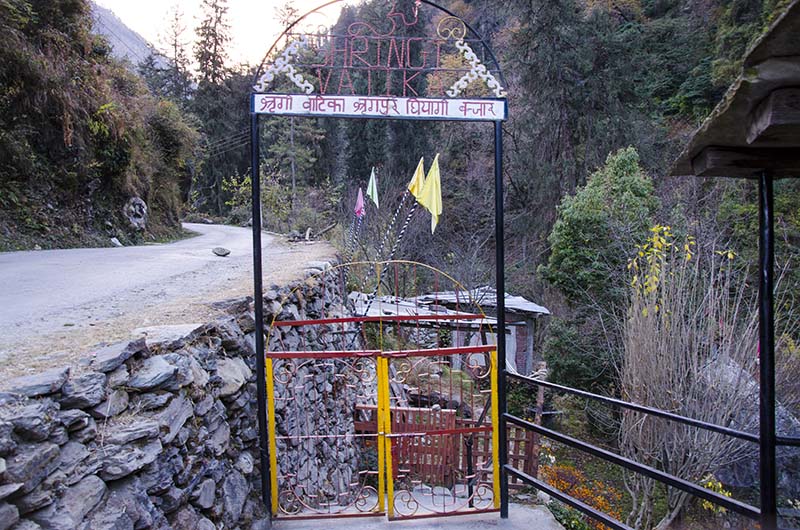 Shringi Vatika
The cottage is located right next to the road as you travel down from Jalori Pass towards Banjar. The elderly couple live here on their own on the ground floor and have made rooms for tourists on the first floor towards the back of their house. Below is a picture of the room to give you an idea of how it was.
We stayed here for 2 days and overall, it was a great experience. Rooms were very spacious and comfortable. We visited in late November so the weather was very cold but the rooms remained warm from inside. The mattress was very comfortable and the sheets were clean. Washroom too was big enough with an English style toilet.
The location of Shringi Vatika is amazing. The entire surrounding is very scenic. The atmosphere is serene and the Vatika is surrounded by trees all around. But the best part is the stream that runs through the grounds. Yes, you read it right. They have a stream of water running right through their backyard making it a great spot to sit down and chit chat around a Bonfire.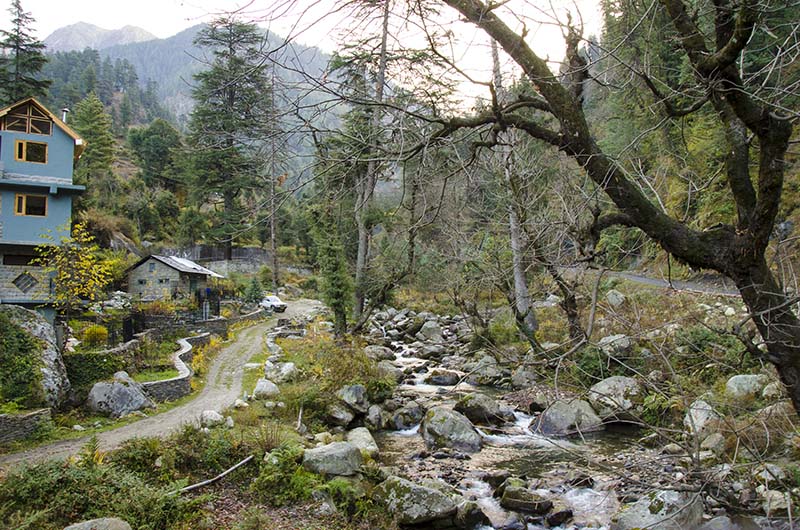 Conclusion
The only complaint I had was of food. The owners of Shringi Vatika are great hosts. They are a friendly couple who would love to sit down with you and chit chat for as long as you want. But they were also terrible cooks. We stayed there for two days and the food did not taste good even for once. Their menu is not that large but whatever we ordered was either bad or just average. Below is a picture of their dining room where you get served fresh food straight out of the kitchen.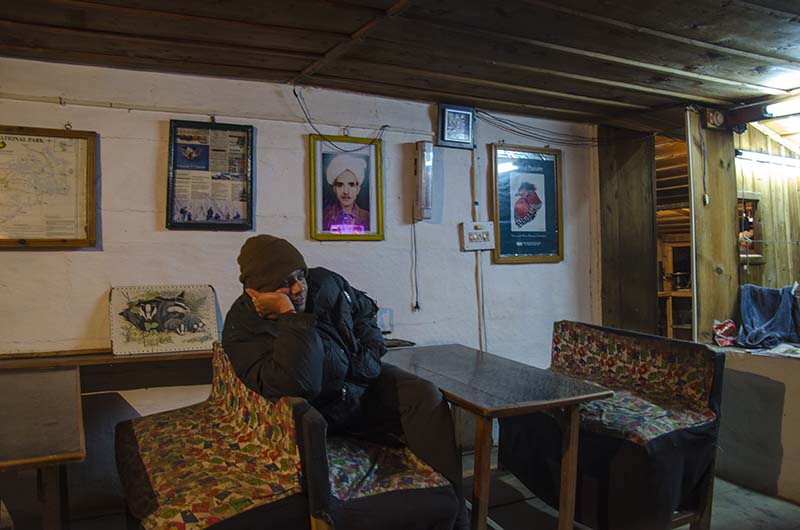 Except for this one thing, I had no other complaint and absolutely loved our stay here. The couple even called me after I reached home to inquire whether or not I have reached home safely which was really a very nice thing to do. I hope the review above of Shringi Vatika was of help. You can call 088948 34310 to book your stay here. If you have any other questions; or need any other details; please feel free to ask in the comments section below; or at our Community Forum; and I will be glad to answer.