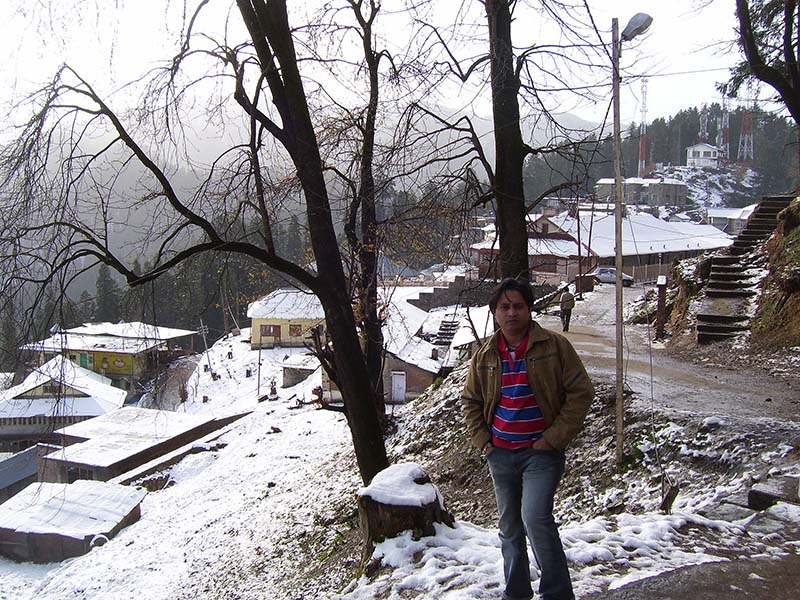 I just returned from a trip to Narkanda earlier this month and mentioned below are the details of this trip. It was a journey of 4 days in total wherein we reached Delhi to Narkanda on Day 1. For Day 2 and 3, we stayed at Narkanda visiting the local places and returned home on Day 4. It was just I and a friend of mine for the trip and we rode on my newly bought Royal Enfield Electra 350CC.
In this series of articles, I will provide a detailed log of our trip to Narkanda along with some other details that can be of help in visiting Narkanda. We were lucky enough to even witness a live snowfall in Narkanda in April which is really a rare occurrence.
How to reach Narkanda from Delhi
Before I begin the travelogue, here are some important tips on how you can plan a trip to Narkanda from Delhi. I will begin by first explaining how you can reach Narkanda and then will move on to other details like where to stay and what to do.
Due to its location up in the hills, the only way to reach Narkanda is by road. You can either drive all the way from your home or catch a train or flight to someplace near.
Also Read: How to Plan a Trip to Narkanda – A Complete Travel Guide
How to reach Narkanda from Delhi by Road
The best way to plan a trip to Narkanda is definitely by your privately owned vehicle, either a car or a motorcycle. This will make things a lot easier to explore. You can travel at your own pace and take as many breaks as you want. Even for local sightseeing, you will not be relied upon other means of transport for moving from one place to another.
Delhi to Narkanda Road Distance
Narkanda is located at a distance of approximately 400 kilometers from Delhi; depending on where in Delhi you were starting.
Delhi to Narkanda Route
Your route for the journey will be as mentioned below.
Delhi – Sonipat – Panipat – Karnal – Ambala – Zirakpur – Panchkula – Pinjore – Kalka – Dharampur – Kandaghat – Shimla – Kufri – Fagu – Theog – Narkanda
Delhi to Narkanda Driving Directions
This part of the information is updated as of 2017. You will first start from Delhi and take NH1 to drive until Ambala via Sonipat, Panipat, and Karnal. It is pretty much a straight drive. Do not turn anywhere and keep an eye out on the boards along the road to make sure you are on the right trek.
After Ambala and a little before Chandigarh, turn on the Himalayan Expressway and then continue to Shimla.
At Shimla, you will most probably get stuck in a traffic jam. Be patient and cross Shimla after which, it is a smooth 2 hours journey to Narkanda. Ask any of the locals in Shimla for directions if you were unsure of the road towards Narkanda.
Road Condition from Delhi to Narkanda
The road condition on the entire route that I suggested above is smooth. There is however road widening work going on between Chandigarh and Shimla due to which some sections of this road are quite narrow. This causes slow-moving traffic and will definitely reduce your speed. Apart from this, the journey is hassle-free all the way till Narkanda.
How to reach Narkanda from Delhi by Train
There is no direct train from Delhi to Narkanda. The nearest railway station is at Kalka, about 125 kilometers away from Narkanda. The famous Kalka – Shimla toy train plies on this route daily; and the fare is also not that high. This in fact is a great way to plan a trip to Narkanda. You can reach Kalka, board the toy train from there, arrive at Shimla. From the Shimla Bus stand, you can then easily find a bus for Narkanda.
To get to Kalka, you can either catch a bus from Delhi or board another train to Chandigarh.
How to reach Narkanda from Delhi by Bus
Narkanda is a very well connected town and there is a regular bus service here. The road towards Spiti valley and Kinnaur valley passes through Narkanda. This means that any bus going towards major towns like Kaza, Rampur, Reckong Peo will have to travel through Narkanda. From Shimla, you will easily be able to find a bus or a shared taxi going towards your destination.
You would have heard or read that there are direct buses from Delhi for Narkanda. I would however advise relying on that. No, I am not saying that there are no direct buses because there could be one that I am not aware of. But Narkanda being just a small village, the frequency of this bus would be very less.
A better way for the journey always will be that you first board a bus for Shimla. This will also give you the choice of an AC Bus which will probably not be available for Narkanda direct. Once you get to Shimla, you can then look for a different bus or shared taxi for the last 2 hours of your journey.
Delhi to Narkanda Travel Time
The travel time between Narkanda to Delhi can be anywhere between 8 to 12 hours. If you were traveling by your own vehicle, you can complete the journey in about 8-9 hours. But if you were traveling by Bus, it can easily take you up to 10-12 hours.
Also Read: Tourist Places to visit in Narkanda
Delhi to Narkanda Trip
And now finally moving on to the travelogue. I have been thinking about visiting Narkanda ever since I first read about the ski slopes it offers. In the months of winter, it snows heavily in Narkanda turning this small village into a well-known ski resort. My idea too was of being here in January or February but for some reason, it did not work out.
The earliest that we could afford to be here was in April first week. Joining me for the ride was my very close friend Shoaib.
Delhi to Chandigarh
Delhi was already getting a little too hot for the month of April; and we both knew that riding in plains until Kalka would get tough after the sun comes up. So we planned to start as early as possible but by the time we started, it was already 5 am.
Dawn was starting to break when we reached Sonipat; and we stopped for our good morning tea.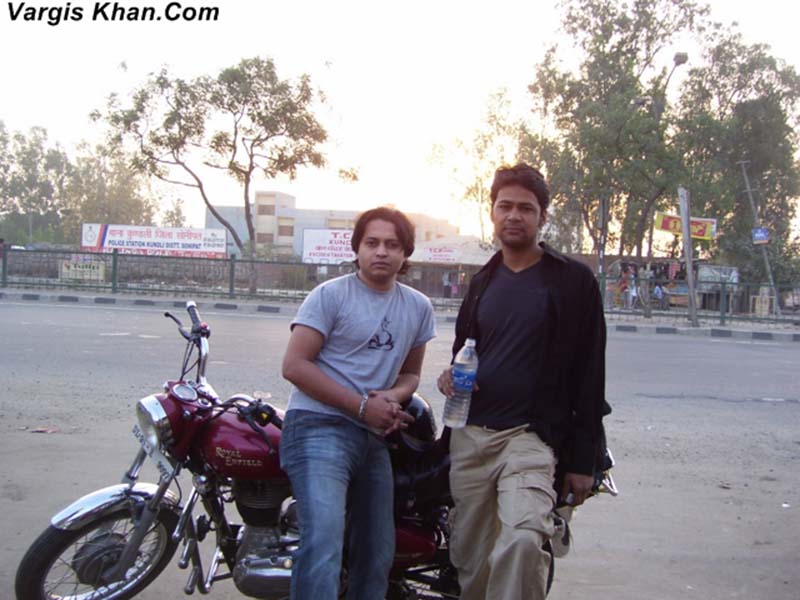 We both were feeling a little hungry; and I suggested that we stop at Haweli, a nice restaurant on Delhi Chandigarh highway. I had been to Haweli just once before while on a trip to McLedodganj. I really liked the restaurant and wanted to eat there again.
Also Read: How to Plan a Trip to Shimla
But this time, I forgot where it exactly was and thought it was located somewhere close to Sonipat. On and on we went, crossed Sonipat with no sign of Haweli anywhere. After riding for another hour with still no Haweli in sight, we couldn't wait any longer and stopped at a dhaba to eat something.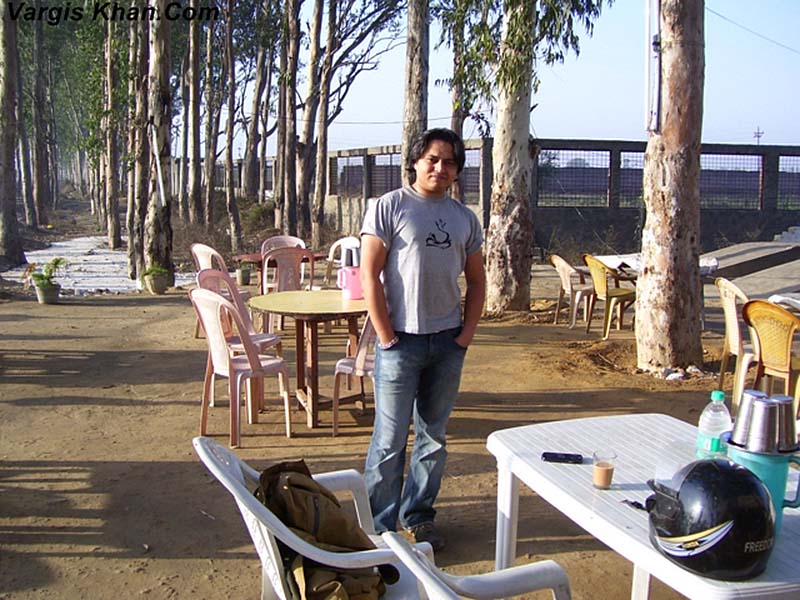 With our bellies full, we again started our ride; and then finally spotted Haweli after Karnal. But now there was no point in stopping since we already ate too much. About 75 kilometers before Chandigarh, we broke our journey again for a cup of tea.
Also Read: When is the Best time to visit Shimla
Chandigarh to Shimla
Within an hour, just before Chandigarh, we turned towards Kalka. NH1 as always was a treat to ride on but the road towards Kalka was worst in condition. It took us almost 2 hrs to reach and cross Kalka due to heavy traffic and bad road.
Right after Kalka, the ascent towards Shimla started. Shimla is at a distance of about 100 kilometers from Kalka but because of the good road, we reached Shimla comfortably at around 4 pm.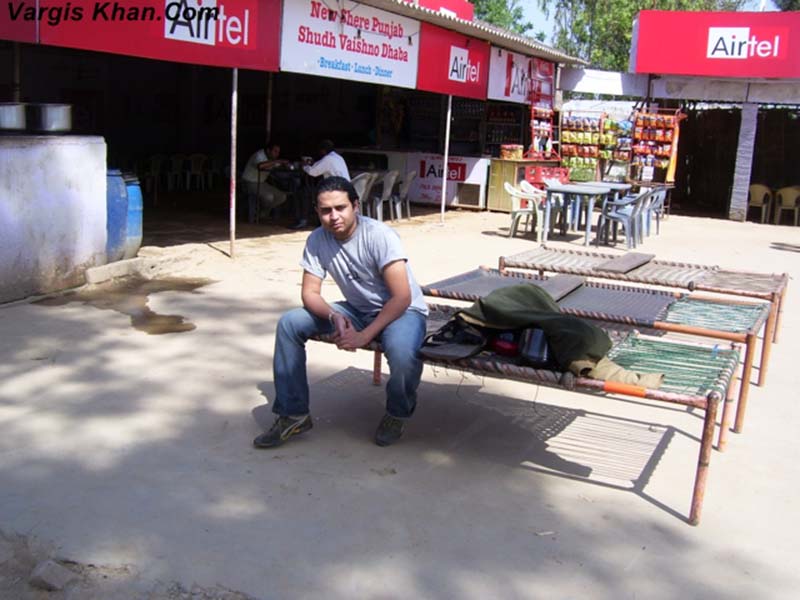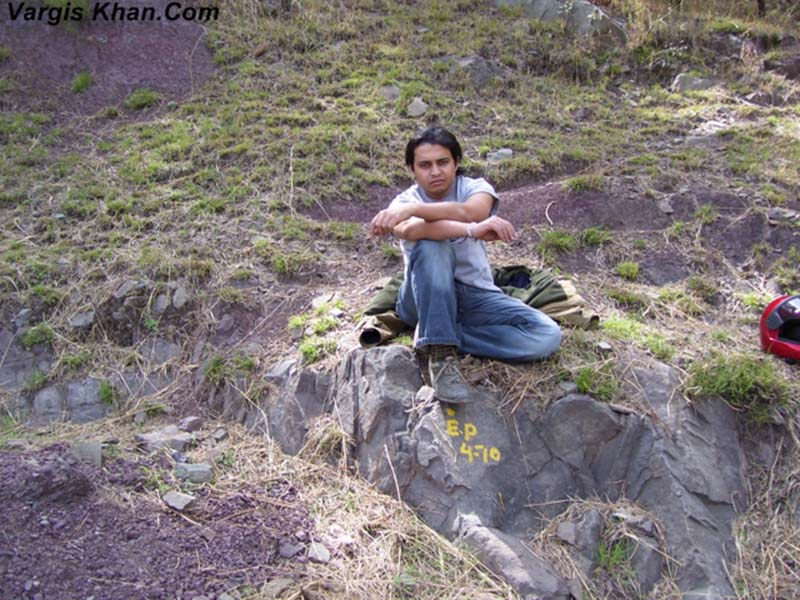 We were both feeling tired by this time because we haven't slept the night before. Once at Shimla, we thought to break the journey and continue towards Narkanda tomorrow.
Also Read: Shimla Manali Trip Itinerary
Shimla once upon a time was a great tourist spot. But these days, it has transformed into a residential city. Narkanda is another 70 kilometers from Shimla so we decided to keep going. After crossing Shimla, we stopped at Kufri to eat something as we were hungry again.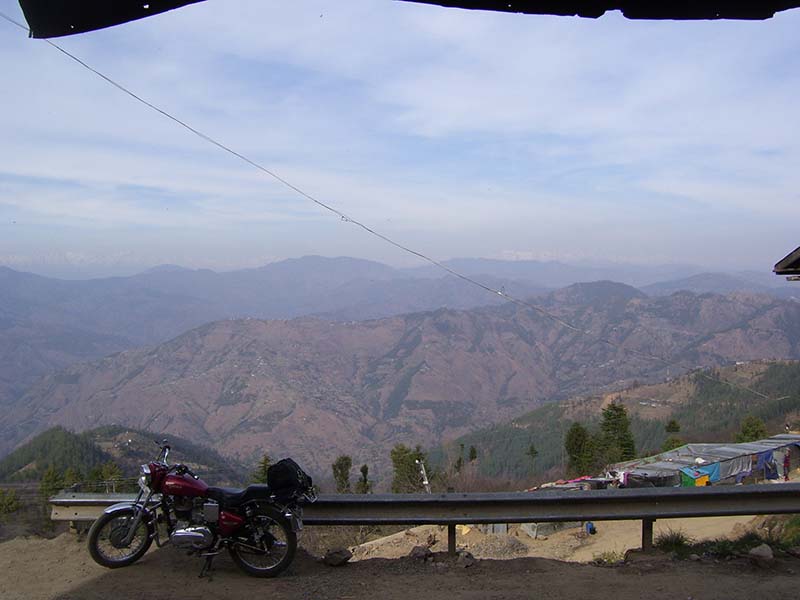 Shimla to Narkanda
The final 2 hours of the journey were the longest. By now, we had been awake for over 24 hours and fatigue had started to settle in. Finally, at around 5:30 pm, we were both standing in Narkanda.
Also Read: Tourist Places to visit in Shimla
Narkanda is a very small town which in winter is swarmed by tourists because it has great slopes for skiing. Since we came there in April, there was no snow and we were the only tourists in the town. We had no problem finding a hotel and rented a room at a very reasonable price.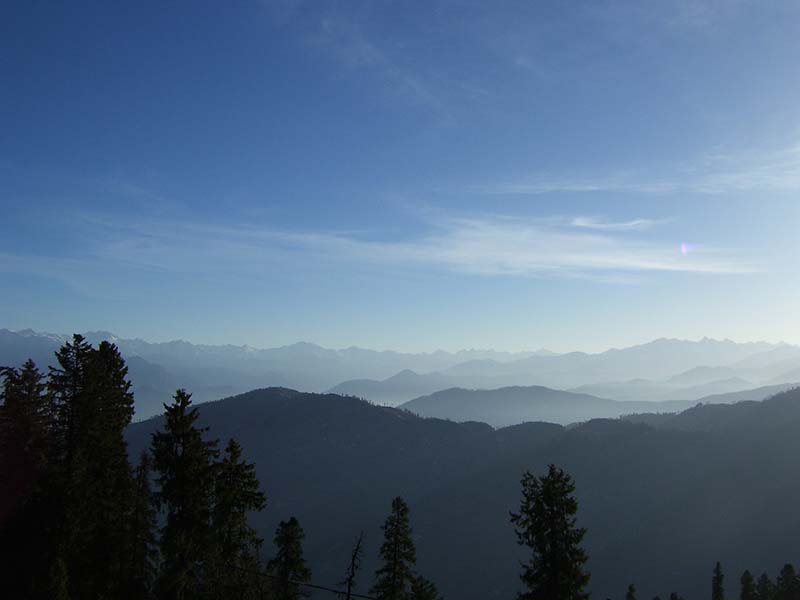 To read the next part of this travelogue, please click on the link below.
Conclusion
I hope the travelogue and information above on traveling from Delhi to Narkanda was of help. Please click on the link above to continue reading the next part of this travelogue. If you have any other questions, please feel free to ask in the comments section below, or at our Community Forum and I will be glad to answer.