This article is in continuation of a previous one and a part of my Ladakh and Zanskar Valley travelogue. We traveled from Delhi to Leh while spending ample time sightseeing on the Manali Leh highway. My health took a hit during our stay at Tso Kar and we had to spend the next 2 days taking rest and visiting the hospital in Leh. We also used these two days for local sightseeing in Leh and arranging permits for our trip ahead.
I will talk about our Day 5 and 6 in this post. To read the previous parts of the travelogue, please click on the links below.
Journey so Far
This was our day of relaxation. We got up late and rushed to the DC's office for our permits, only to find out that there was some local holiday because of which the office would only open after lunch. Disappointed, we made our way to the Pumpernickel German Bakery for some brunch.
I was still not feeling totally fit but did not give that much attention to it. After brunch, we decided to visit our favorite jacket shop to buy some new ones. Alas, while Aarti bought a new jacket, I couldn't find the type I needed.
Day 5 – Leh, Hospital, Friends, Dinners & Permits
We then went to the DC's office again, which was now open. I filed for the permit, which was to be collected in 1.5 hours. We then went back to Old Fort Road for some lunch at The Tibetan Kitchen. Thereafter, I dropped Aarti at the hotel, collected the permit, and came back to join her.
By this time, I was feeling quite sick, and on checking found out that I had a mild fever. Visiting a doctor was the next logical move, given our long and hopefully strenuous journey ahead, and so we set out for the Leh hospital.
Also Read: How to Plan a Trip to Leh Ladakh – A Complete Travel Guide
Visiting a Hospital in Leh
The hospital is run by the Government and is hence free. We had to pay a nominal charge of Rs. 2 and then went to see the doctor. She checked the oxygen in my blood and my blood pressure, all of which were okay. She then checked my fever, which had miraculously disappeared in the brief 20-minute journey from the hotel to the hospital.
Since my stomach was also upset, the doctor concluded that I must have some stomach infection which caused the fever. What I definitely did not have was AMS, and both of us sighed in relief. The doctor advised us to stay in Leh for at least 2 more days before we pushed off towards Zanskar. She prescribed some medicines, which we bought from the chemist opposite the hospital.
Also Read: Clothes to Pack for Ladakh Trip
I was feeling much better already knowing that it was not AMS I was suffering from, but just some random stomach infection. The doctor had prescribed antibiotics, and I knew they would take care of the infection.
I felt as good as new and was all set for leaving the next day as per plan, but Aarti would not hear of it. She wanted me to rest and take it easy for one more day. And as you know, there is no way of winning an argument with a woman. So one more day in Leh it would have to be.
Stok Kangri at sunset
​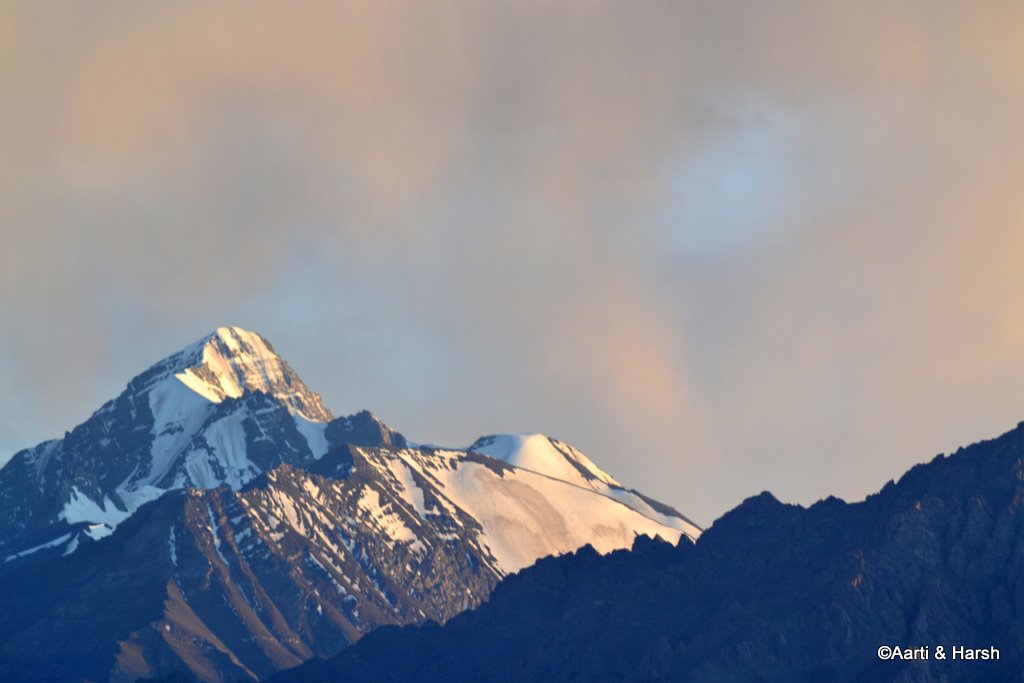 We went out for dinner again with our friends that evening, though I stuck to some simple soup and bread. After wishing them all the best for their Stok Kangri expedition, we turned in for the night.
Day 6: Local Sightseeing in Leh
It was supposed to be a rest day, thus the day began pretty late. A lazy breakfast on the lovely rooftop restaurant at our hotel saw us eventually head out by 11:30 am. Our friends had left for their Stok Kangri expedition early in the morning. I was technically supposed to rest, but felt completely okay and wanted to move about.
Also Read: Mobile Connectivity in Leh Ladakh
We knew of a car washing place in Choglamsar where we'd been to last year, and headed straight there to turn Kiyang into black again from the dusty brown it had become. The guy there asked us to come at 2 pm, and so we decided to spend the time in between by going to the Stok village.
A cozy rooftop restaurant at Padma Hotel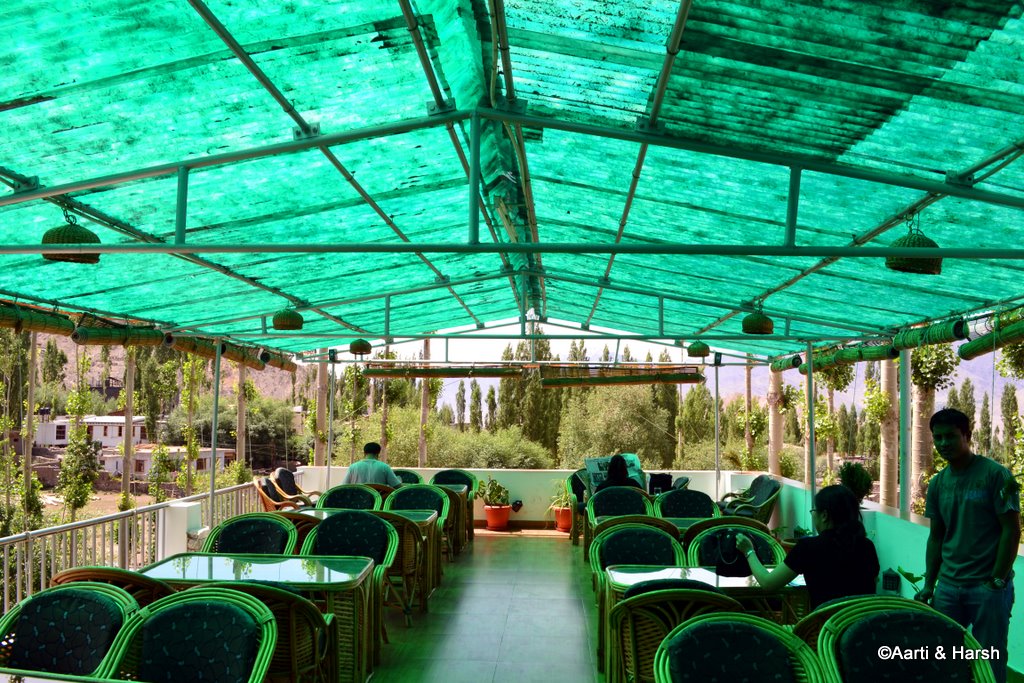 The view of Stok from the rooftop is actually pretty nice!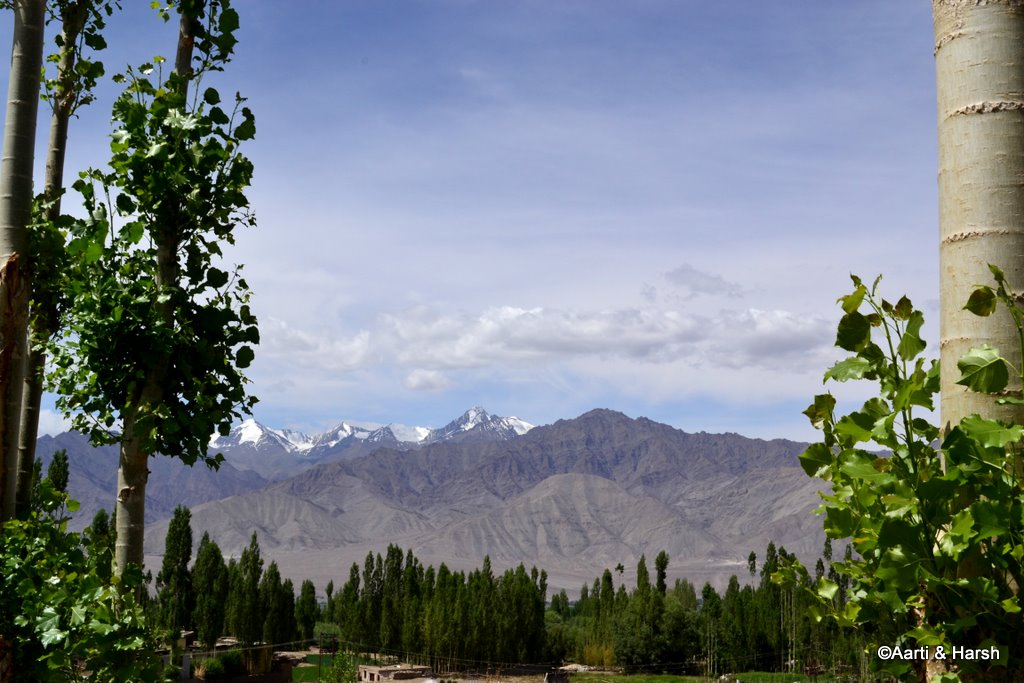 They grow their own vegetables for the restaurant.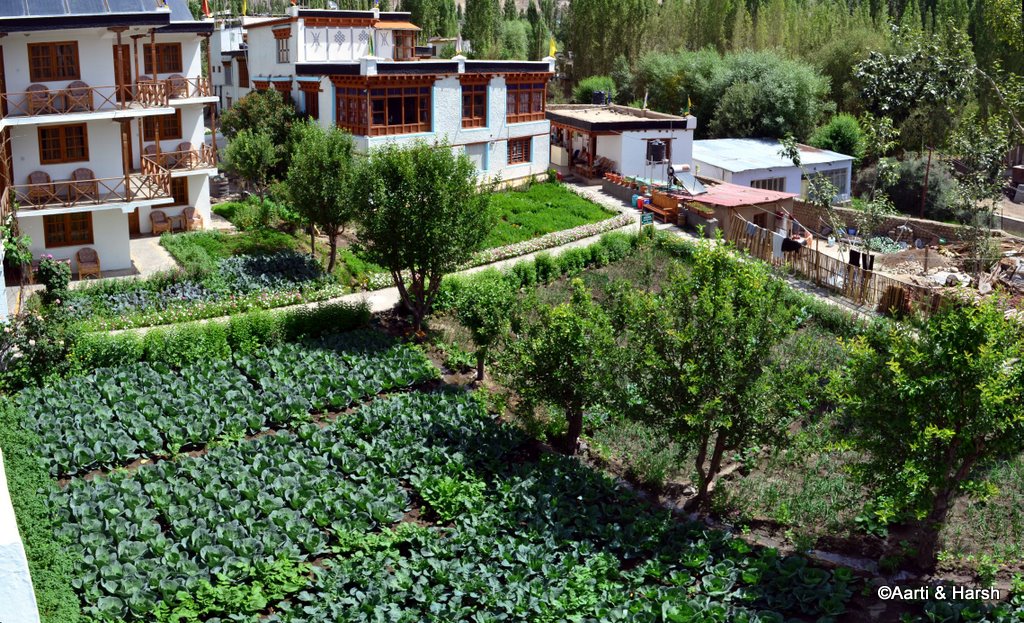 A halo around the sun – formed due to ice crystals in the upper atmosphere
​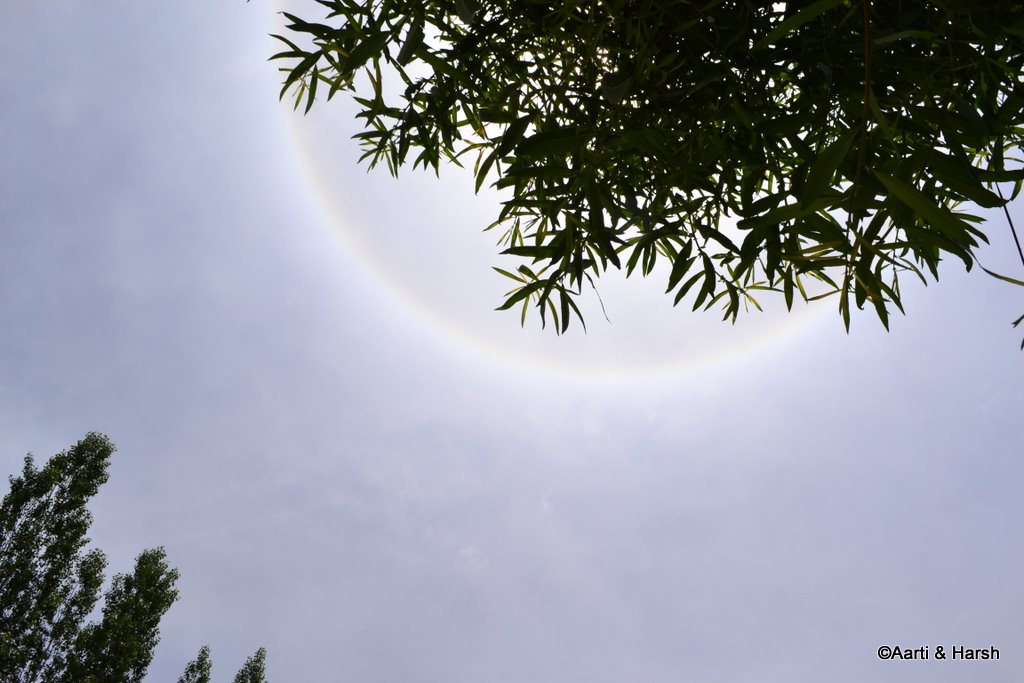 Stok Village
We drove on the Choglamsar road and soon hit the road going to Stok. The view of the statuesque Stok Kangri right in front of us was stunning. What worried us though were the clouds on it. The peak could hardly be seen, and the weather around the summit seemed to be worsening by the minute. We knew that this could not be good for our friends, and hoped that they were okay.
Also Read: How to get Inner Line Permit in Ladakh
The Stok palace museum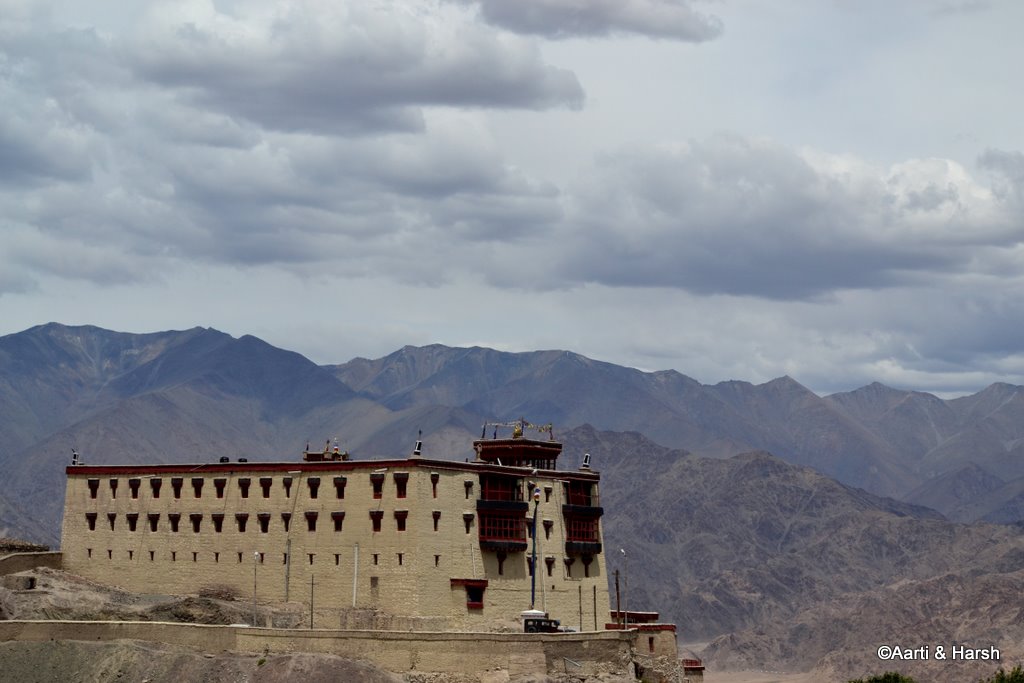 Stok village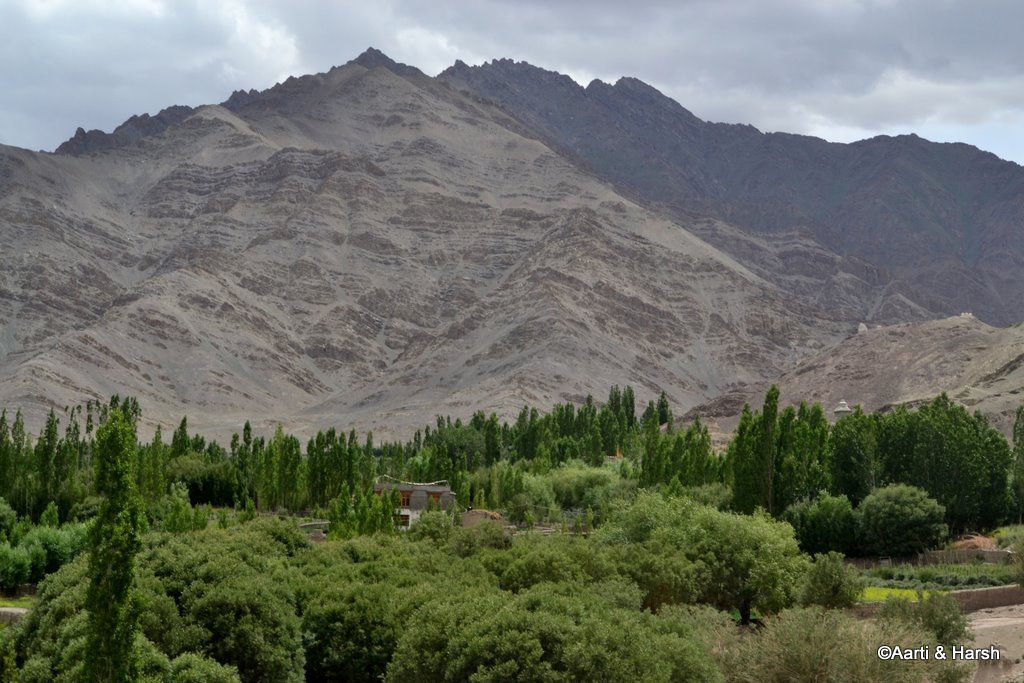 Driving around on the left bank of the Indus River
​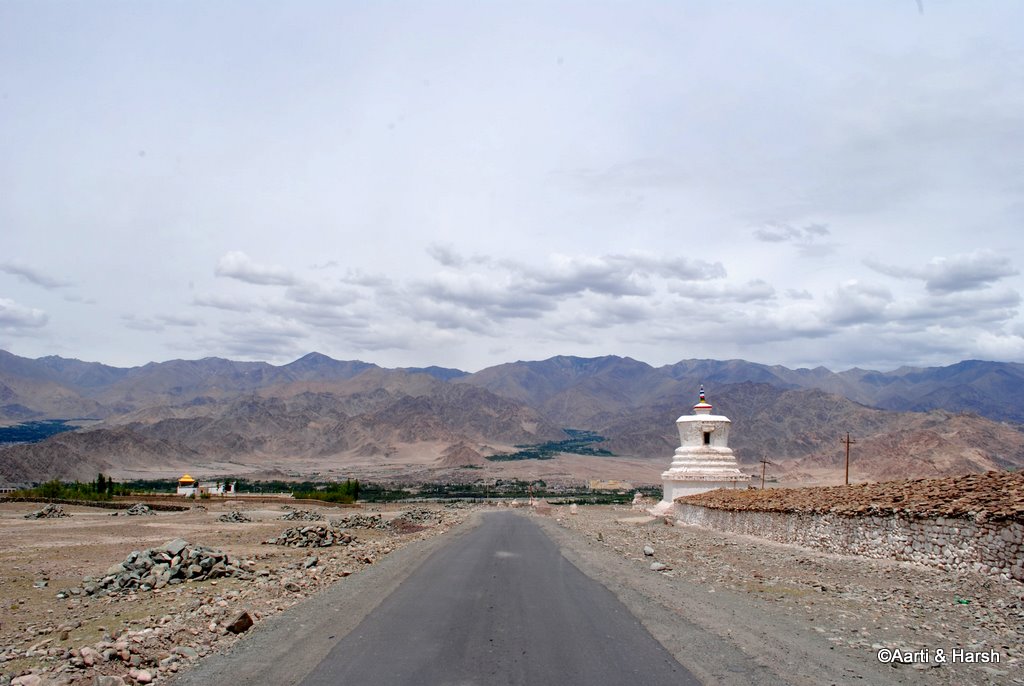 We went all the way up as the road would take us, took a U-turn, and came back. Stok is a huge and very prosperous village, with abundant green fields and lots of Maruti 800s. After driving around for a while, we returned to Choglamsar to give Kiyang a good scrubbing.
Thereafter, we went back to Leh, had a late lunch at the La Terrasse opposite the SBI ATM in the main market, and then eventually sat sipping tea on the rooftop of our hotel till late in the evening. With my health not acting up the whole day, we were pretty much set for an early departure the next morning. The real focus of the trip begins from day 7.
Local Sightseeing in Leh – Conclusion
Please click on the link above to continue reading the next part of the travelogue. If you have any questions about local sightseeing in Leh or planning a trip to Ladakh, please feel free to ask in the comments section below, or at our Community Forum, and I will be glad to answer.