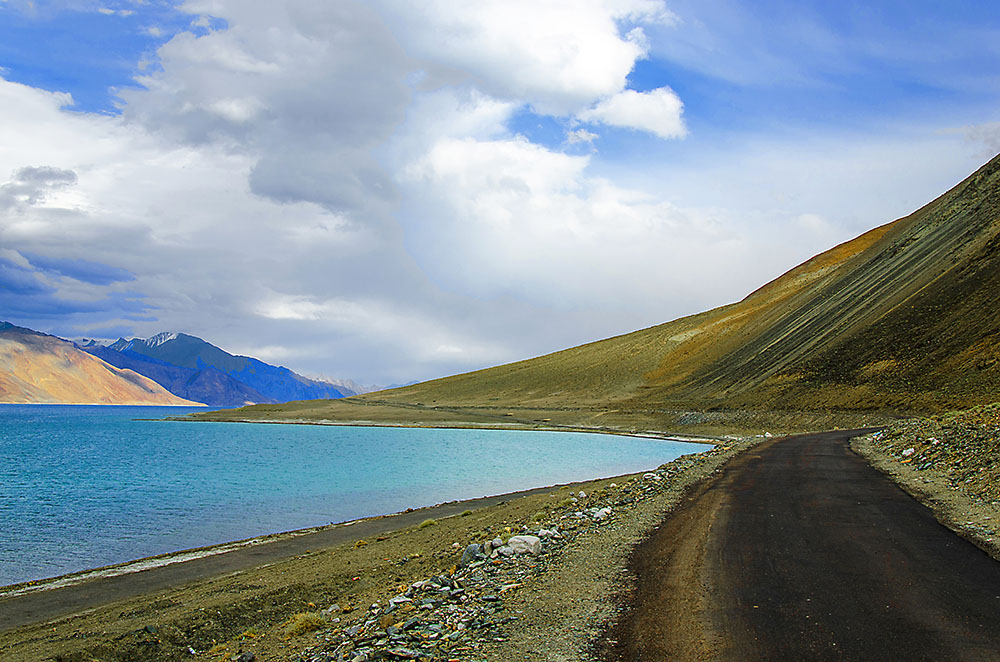 September is often considered to be the best month to plan a trip to Ladakh and quite rightly so. While every month has its own set of advantages and disadvantages, there are several things that will make a trip to Ladakh in September much more pleasurable than any other month, irrespective of whether you were coming by road or catching a flight to Leh.
Gone are the days when tourism in Ladakh was limited to just the months of June to September. Now people continue to visit here all year long and the tourist season starts as early as April and lasts as late as October end.
But when you talk about a time when the weather is enjoyable, roads are perfect, locals are celebrating, the landscape is colorful and there aren't too many people around, that is when September comes out as a winner.
6 Reasons to Travel to Ladakh in September
Below are 6 reasons why traveling to Ladakh in September is actually a very good idea. If you want to read further about how can you plan your trip, take a look at How to Plan a Trip to Ladah –  A Complete Travel Guide.
Open Roads
This is the biggest advantage that the month of September has. During this time, all roads to and within Ladakh remain open. You can travel to any part of Ladakh and explore as much as you want.
Even the high altitude passes are all approachable and chances of you getting stuck in a certain area are minimal. I agree that there are other months as well when the roads remain open but read on further to understand why I mentioned this as the biggest advantage for September.
Also read: How to Plan a Trip to Ladakh with Children?
Road Conditions
The highways and internal routes are open in June, July, and August as well. But the condition of the roads is best during September. Already past a few months in the tourist season, BRO by September would have completed the restoration work and brought the roads to a near-perfect condition.
In the months of May and June, the condition of roads is mostly bad as they have just been declared open. They will be broken at several places with numerous water streams due to melting snow. July and August are the time of Monsoon which can really play havoc up in the Himalayas.
On the other hand, there is a minimal chance of rain in September. Snow also would have stopped melting again as the winter now approaches. You will find plenty of fresh inviting tarmac laid on the roads.
Also read:  A Detailed Road Map of Entire Ladakh
Spectacular Landscape
Get ready to be spell-bounded by unreal vistas all around. Monsoon would be gone but only after leaving behind plenty of greenery in the valleys of Kashmir and Lahaul. The vistas you will get to see will be like a view straight out of heaven.
The mountains will look as if they have just been washed clean. You will witness the lush of the green on the way and be humbled by the beauty of the brown in the deserts of Ladakh.
It's also the start of autumn and will be in for a treat. Snow starts to settle at top of the peaks, blanketing them and giving life to the barren brown landscape; and thus offering a unique contrast of desert and snow.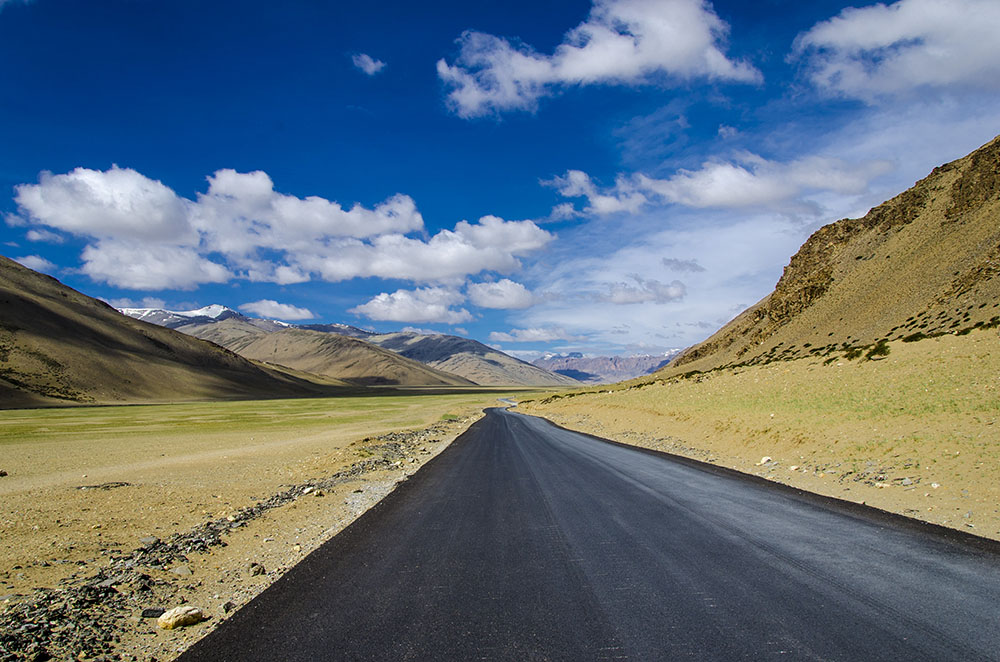 Lesser Tourists
Everyone has their own reason to go to Ladakh. But the majority of the people visit because of the sense of adventure and to experience the remoteness of the region. June, July and August see an influx of tourism which can undermine the majesty of remoteness though.
September however, more or less, marks the end of the tourist season in Ladakh. Most of the people who had Ladakh as part of their yearly plan would have already visited here.
You won't find many people either in Leh or in other parts of Ladakh as well as compared to what you will come across in earlier months. If you want to be away from the crowd, spend some time in solitude, then September is the month you should opt for.
Favorable Weather
This is also related to the point that I mentioned above. October will mean even lesser number of tourists as compared to September. But by then, the weather will be terribly cold with a high chance of snowfall all across Ladakh.
Manali Leh highway may get closed anytime in October. As most of the tourism-dependent businesses start to wrap up, chances of finding accommodation and other facilities may also be a challenge.
September however will mean fewer tourists with favorable weather conditions. It is also not just limited to Ladakh but also in the region that you will be traveling through to get here. The days will not be as warm as they were in June and July. Nights on the other hand will not be that cold as they would be in coming months.
Also read: Manali to Leh Route Guide and Road Map
Snowfall
Yes, I am adding this as a pros here for September. By Mid September, all the high altitude passes start to witness snowfall. Chances are that if you are in Ladakh in September, you will definitely come across snowfall at either Khardung La or Chang La.
So if would like to add some snow to your Ladakh experience without the risks involved in October and November, then September is the month you should plan your trip in.
Also read: When is the Best time to Visit Leh Ladakh?
Ladakh Festival
This actually is the 7th and an added bonus of visiting Ladakh in September. Ladakh festival is one of the biggest festivals of Ladakh. It is held in the month of September and lasts for two weeks.
People from all over the region gather in Leh to display an amazing and colorful cultural diversity. The event is marked with a host of cultural programs, impressive masked dance performances, colorful robes and ends with matches of Polo at Polo ground in Leh. Attending this festival truly gives a feel of Ladakh.
Ladakh in September – Conclusion
The only word of caution that I would advise about traveling to Ladakh in September is that you should try to plan it either towards or mid of September. Avoid traveling by late September as far as you can. Also, carry an additional layer of warm clothes than what you would have packed for July and August. For more details, read Clothes for Ladakh Trip, What to Pack.
I hope the information above on traveling to Ladakh in September was of help. If you have any other questions, please feel free to ask in the comments section below or at our Community Forum, and I will be happy to answer.