A bike trip to Spiti valley is an achievement in itself and I do not think there is anyone who will disagree with this. Riding your motorcycle for several days; through some of the most challenging roads in our country; while covering almost 1500 kilometers in total is no easy feat. Once you complete it, it will leave you with memories to last a lifetime and stories that you will be telling for several years to come.
No matter how many times you return to Spiti then, your first journey will always be your most memorable one. So if you are planning to ride on Spiti Circuit shortly, make sure that you make the most out of your time because this is not something that you will be doing very often.
Also Read: How to Plan a Trip to Spiti Valley – A Complete Travel Guide
But is that all? Can you just kick start your motorcycle and be on your way to Spiti Valley? Definitely not. Spiti is a place where the living conditions are harsh and the weather is unpredictable and unforgiving. A trip here must be meticulously planned and well thought of to ensure that your journey remains hassle-free. Tourists (bikers as well) have died while completing the circuit in Spiti which should give you an idea about how serious your preparation should be.
How to Plan a Bike Trip to Spiti Valley
This is the travelogue of my first bike trip from Delhi to Spiti valley. I have been to the valley a few times after this as well but as they say; your first journey always remains the most memorable one. A friend of mine accompanied me for the journey and we both rode to Spiti on a single Royal Enfield Electra 350CC.
In this series of articles, I will provide a day by day detail of the journey while covering several important aspects of the trip. My account of the journey may be from a few years ago but the updates and information that I am going to provide about the route is the most recent and updated one.
So go through these articles and by the time you finish, you will have a fairly good idea about how you should be planning your trip.
But before we get to the travelogue part though, let me first run down the checklist that I went through while preparing for my bike ride to Spiti. The same preparations will apply to anyone thinking of a bike tour to Spiti valley either solo or with a pillion.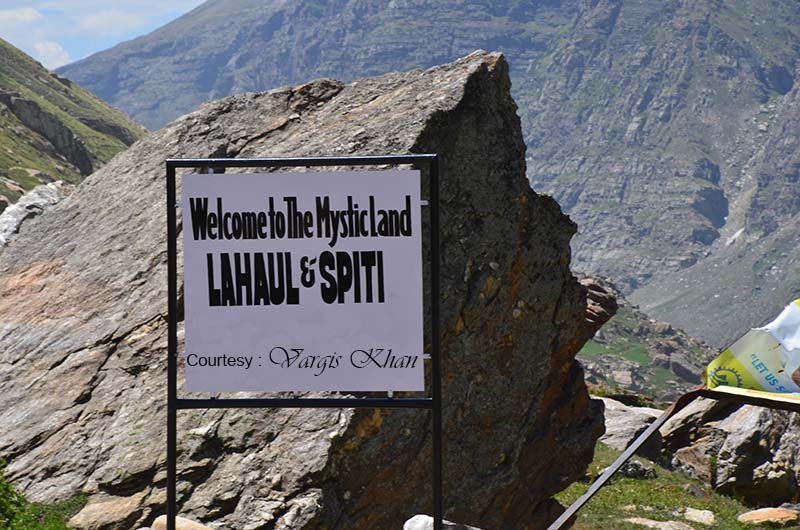 Best Bike for Spiti Valley
Which is the best bike for Spiti Valley? Will my motorcycle be able to complete the journey successfully? These are the two most common questions asked by anyone who wants to ride to Spiti on their respective bikes. To be honest, there is really no best motorcycle for Spiti on basis of the maker or engine size. The parameters of whether or not a certain bike can be brought to Spiti or not are the following three.
Also Read: Mobile Network and Data Connectivity in Spiti Valley
How well maintained is your motorcycle?
If you have respected your machine ever since you bought it and kept it well maintained then yes, you can ride it to Spiti irrespective of its engine size. Even if it is a 100CC bike but is in good condition, it can easily complete the trip without any problem at all. As a matter of fact, you will find a lot of locals ride around in the valley on smaller engine bikes and even scooters.
How old is your Motorcycle?
This will be applicable if you want to reach Spiti via Manali. Why? Because any bike or car that is older than 10 years will not be issued the Rohtang Permit. But the same rule does not apply if you were coming from the Shimla side and returning via Manali. So if your bike was a vintage one, then you must approach Spiti from Shimla and exit via Manali. You do not have an option in this regard.
Solo or with Pillion?
If you were riding a large engine bike like Royal Enfield 350 or 500CC then you can afford to ride with a pillion. But if you were on a small engine bike, then you must ride solo and as light as possible.
For more details on the topic, please read Which is the Best Motorcycle for Spiti Valley Trip?
How to Prepare your Bike for Spiti Valley?
What all should you check before your bike ride to Spiti Valley is actually quite a lengthy topic. You will have to get your bike fully serviced and repair or replace whatever seems dicey. Other than that, you will also have to carry some necessary spares along.
The third thing to do would be to learn some minor repairs and fixes yourself, like take the wheel out and changing tubes, fixing a puncture, changing headlamp, etc. I have covered all this information in great detail in another topic, How to Prepare your Motorcycle for Spiti Trip that I would urge you to please read.
Shimla to Spiti Bike Trip
If you were planning a Shimla to Spiti Valley bike trip, then you can actually do it at any time of the year. Contrary to the common belief, Spiti Valley actually remains open throughout the year, except for temporary road closures caused by snow in winters and rains during the monsoon season. However, even if that happens, authorities clear the road just as soon as they are able to and restore connectivity.
Also Read: Spiti via Shimla or Manali – Which is Better?
So for a Spiti Valley bike trip from Shimla, you can actually plan it anytime in the 12 months. In the end, it will all depend on your preference and convenience. However, if you were riding between Mid October and Mid May, you will have to exclude the Manali route entirely and return via Shimla only.
Manali to Spiti Valley Bike trip
If you were planning a bike ride from Manali to Spiti Valley, then you must do it in the months from June to September. The Manali to Kaza stretch gets declared open towards the end of May each year and is closed by mid to late October. So this is the only window of time when you can actually ride from Manali to Spiti Valley by bike.
Once it starts to snow in October, the entire stretch gets buried deep under snow. The two passes en route, Rohtang La and Kunzum La, receive about 50 ft of snow each year and cannot be crossed by any vehicle. During this time, your only option is to reach Kaza via Shimla and go back the same way.
Best time to Visit Spiti Valley on Bike
The best time to visit Spiti on Bike would be the months of May and June. You should plan a trip a couple of weeks after the Manali Kaza road has been opened. There are a few reasons behind it. The first and foremost is that you will be able to complete the entire circuit, starting from Shimla and exiting via Manali. All the roads at this time including Chitkul and Chandratal remain open so you will be able to cover everything.
The second reason is that since the road has just opened and monsoon is yet to arrive, the water level in the crossings will not be too much. The third reason is that since the snow has just started to melt, you will still find plenty of it at the top of Kunzum Pass and Rohtang La.
Also Read: How to Plan a Trip to Chitkul
The next best time would be the month of September; after the monsoon season has already passed. You will be able to cover the entire circuit without risking the rains. The third best time would be in July and August. You will definitely have to worry about monsoon and resulting risks at this time but you will at least be able to cover the entire valley.
But please note that in these months, there are considerable risks involved like landslides, slush, dangerous water crossings, etc. You will really need to prepare yourself and pack everything well.
For a winter trip, the month of March would be best. A bike trip in January and February is not the best of the ideas unless you are an experienced rider and have done plenty of bike trips before.
Also Read: How to Plan a Trip to Chandratal
Spiti Valley Bike Trip Cost
It is hard to give a cost estimate because it will largely depend on your own expense and several other factors; like where you were coming from, for how many days, and whether you will bearing the cost alone or splitting with a pillion rider. But for the sake of an estimate, I have covered this topic in a different article, Spiti Bike Trip Cost and Minimum Budget that I will urge you to read.
Packing Your Luggage
If at all possible, you should seriously consider getting a luggage carrier mounted on the bike. If you are however like me, someone who would not go through all that hassle, then the first thing to do is to get a bunch of good quality bungee cords and a long enough nylon rope.
The next step would be to get those big black poly sheets that you can buy from any hardware store. Now pack your bags firmly and then wrap them in the black poly covers. This will waterproof your bags and protect them from the dirt as well.
Now saddle your bags on the motorcycle using the bungees and then secure it tightly with the nylon rope. Always do both to ensure double safety. If either one gives away, at least there is second protection to keep the bags intact and mounted. You need to remember that you will also be riding at great speed at several places and a bag coming loose will definitely result in a fall.
Also Read: How to Handle Acute Mountain Sickness in Spiti Valley
Bags
Another thing to remember is that you will have to carry two sets of bags. The first one is the one that you will mount on the bike. The second one would be that you can just put on your back and carry your wallet, phone or camera, etc in.
Shoes
Getting across a water stream will be a regular affair in the Spiti trip. You cannot afford to get all your shoes wet and taking a bike across the stream barefoot is a risky business.  For this, I will recommend buying a rubber sandal like in the picture below. These are of rubber so they will dry off quickly and cover your entire feet. Whenever there is a water crossing, put these sandals on and take your bike across. Once done, put these back with the luggage and wear your regular shoes.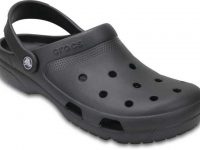 Solo Bike Trip to Spiti
Are you planning a solo bike ride to Spiti Valley? You can definitely do it without any problem at all. Just make sure that you follow my pieces of advice from above. Your most important concern would be to ensure that there is nothing wrong with your motorcycle at all. Get it serviced and then ride around for a few days in the city to make sure that there is nothing wrong. If it broke down on you during the ride anywhere, it will be the worst thing that can happen to you.
The next step would be to prepare a detailed itinerary with dates and hand over a copy of it to your folks. Let them know where you plan to be on which date. During the travel, call them every single day and keep informed about your whereabouts. Let them know of the hotels you were staying in.
The third thing would be to write an emergency phone number on a piece of paper and put it in your pocket. Not on your phone, No. Write it on an actual piece of paper, and put it in your pocket where it can be easily retrieved.
A solo trip is a great chance to meet new people and make some new friends. Unless you were someone who likes solitude, then see if you can make friends with another group or rider and ride along. But while doing so, please ensure that you are not blindly sharing all your details with strangers and putting yourself at risk.
Spare Fuel for Bike Trip to Spiti Valley
Do you need to worry about carrying spare fuel? The answer is not unless your vehicle has a really small fuel tank. The entire Spiti Circuit goes through a well-populated region and petrol pumps will continue to occur at regular intervals. The only two long stretches without a gas station are between Reckong Peo and Kaza and then between Kaza and Manali. But even for this part, one tankful will be more than enough.
Get a tankful at Reckong Peo and it will easily last till Kaza. Fill up at Kaza again and you will easily reach Manali. For the rest of the route, you will keep coming across a petrol station every few kilometers.
Also Read: Petrol Pumps on Spiti Circuit
If however, you are riding a scooter or a bike with a really small tank, then you will definitely need to think about and make arrangements to carry spare fuel. You can either buy one of those 5 liters Jerry cans or better yet; carry a couple of 2 liters Coke bottles. You can fill these up with Petrol, secure them tightly; and put inside a bag that you can use solely for this purpose. As you travel along, just take out the bottles one by one; and keep pouring the fuel in during your breaks.
Riding Gear for Spiti Bike Ride
Do you need to buy proper riding gear? This is really a personal choice. I have never felt the need for it but if you would like to, you most certainly can. If it makes you feel any safer then, by all means, buy it or at least get the knee and elbow guards. If you were riding in the months of July and August, then I would strongly recommend carrying proper rain gear though.
These were just some of the tips for Spiti Valley, to begin with, but I have covered many such details further in this series. Please read Spiti Valley Bike Trip – Day 1: Delhi to Narkanda to continue reading the next part of this travelogue.
Also Read: Clothes for Spiti Trip – What to Pack
My First Bike Trip to Spiti Valley
Listed below is the itinerary that I followed for this Spiti Valley ride. The machine was my trusted Royal Enfield 350 CC; and there were two people traveling on it. The itinerary decided on earlier was a bit different, but the final journey turned out to be in the manner below. Click on the links to read the journey for that day.
Delhi to Narkanda – Day 1
Narkanda to Sarahan – Day 2
Sarahan to Chitkul – Day 3
Chitkul to Kalpa – Day 4
Kalpa to Nako – Day 5
Nako to Kaza -Day 6
Kaza to Kibber / Kaumik / Langza / Hikkim to Kaza – Day 7
Kaza to Chandratal – Day 8
Chandratal to Manali – Day 9
Manali to Delhi -Day 10
Conclusion
I hope the information above on planning a bike trip to Spiti Valley was of help. Please read Spiti Valley Trip Day 1: Delhi to Narkanda to continue reading the next part of this travelogue. If you have any questions; or need any other details; please feel free to ask in the comments section below, or at our Community Forum, and I will be glad to answer.