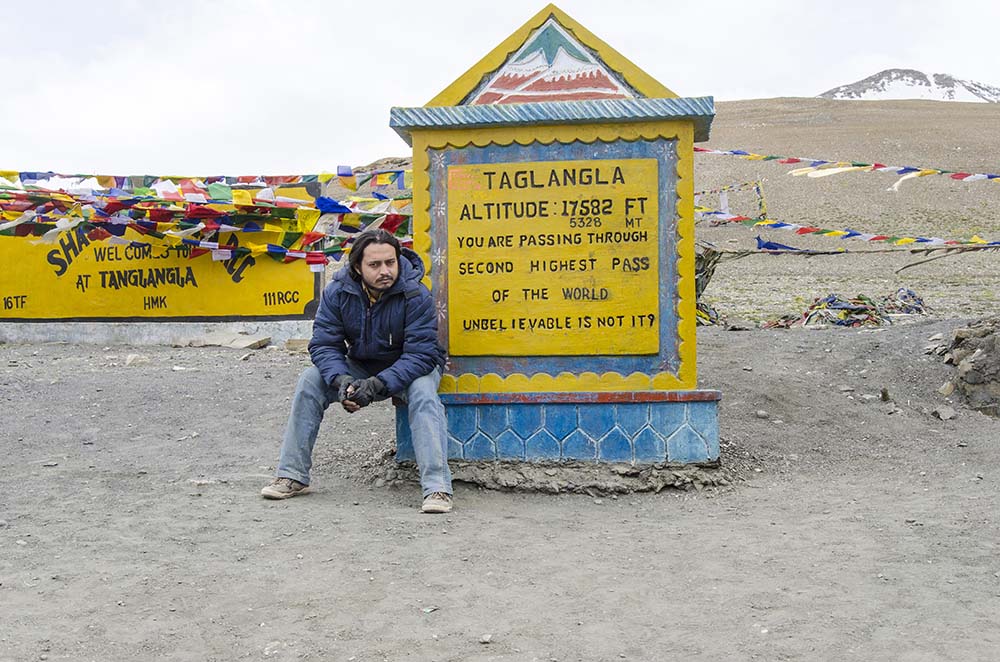 One of the greatest charms of traveling on Manali Leh Highway is to drive across its 5 high altitude passes. Starting from Manali, you will first reach Rohtang La and then Baralacha La in Lahaul Valley. The next two passes will be Lachulung La and Nakee La. As you get closer to the land of the Lamas, you will finally conquer Tanglang La before your final run to Leh City.
Each of these 5 passes has its own unique identity. Rohtang is probably the biggest tourist attraction that Manali has to offer and is the most visited pass in the country. Baralacha La remains buried under snow for most of the year and is known for its haunting history. It is also the biggest hurdle in the opening of the Manali Leh highway because of all the snow.
Nakee La is best known for its steep climb, a set of 21 hairpin bends known as Gata Loops. Interestingly, Gata Loops also has a ghost story of its own. Lachulung La really gives you the feeling of being in the middle of nowhere. It is also the spot on the highway where you have a high chance of spotting wildlife.
Last but not least, closest to the Ladakh is the high altitude pass of Tanglang La. What is its unique identity? Well, for a long time, it wore the crown of being the second highest motorable pass in the world, the first being Khardung La.
About Tanglang La
Also spelled as Taglang La, Tanglang La is a high altitude mountain pass in the Indian union territory of Ladakh. It is the last pass that you will cross while traveling from Manali to Leh and the first one while traveling vice versa. It is best known for its high altitude.
The road on both sides of the pass is mostly bad and is a tough drive to the top. The entire stretch between Sarchu to Tanglang La top is notorious as most of the tourists tend to suffer from altitude sickness here.
Where is Tanglang La
The pass is located at a distance of 108 kilometers from Leh City and 320 kilometers from Manali. From Sarchu, you will drive through the More Plains to reach the top of Tanglang La. You will then drive down to reach the village of Upshi and then finally Leh City.
Tanglang La Altitude
The actual elevation of Tanglang La pass is 5,328 meters (17,480 ft). The board at the top of the pass claims the altitude to be 5,358 meters (17,582 ft) which is really just slightly different.
The board however also claims Tanglang La to be the second-highest pass in the world which is actually incorrect. There are several other passes that are at much higher altitudes. Recent claims put Tanglang La at the 12th spot in the list but even that can be disputed. Take a look at Highest Motorable Roads and Passes in the world for more details.
One thing that can not be disputed though that it is definitely among the top highest motorable passes in the world and being here is no less an achievement today than it was earlier.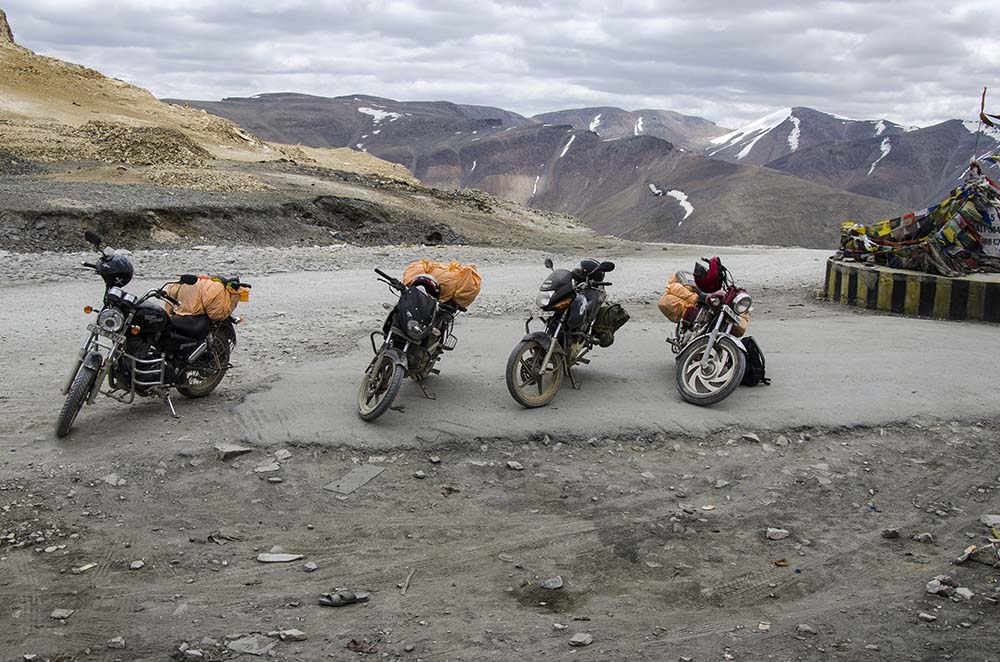 How to reach Tanglang La
Tanglang La can be reached by road either via Manali or Leh. The important thing to know here is that it remains accessible only between late May to late October. For the rest of the time, the pass remains covered under several feet of snow and cannot be reached.
By Road
For a better understanding of the route, I will urge you to take a look at Manali Leh Highway Road Map. Depending on whether you were starting from Leh or Manali, the route of the journey will be as mentioned below.
Manali – Rohtang Pass – Keylong – Baralacha La – Sarchu – Nakee La – Lachulung La – Pang – Tanglang La – Upshi – Karu – Leh
From the Manali side, you will only be able to get to the pass between early June and Mid October. If you were starting from Leh, you can reach during early May and even early November. The reason behind this is that the route closes earlier from the Manali side as Baralacha la starts receiving snow towards the end of September itself.
By Air
Leh is the nearest airport to Tanglang La at a distance of 108 kilometers.
By Bus
There is a daily HRTC bus that travels between Leh and Manali. You can board this bus to visit Tanglang La pass. You must keep in mind though that if you were traveling to Manali, you will be just viewing the pass from the window of the bus as it does not halt at the top.
If you just wanted to visit the pass and not go all the way to Manali, then a Bus is not the best choice; because then you will have no way to travel back to Leh. A better choice hence would be to rent a bike in Leh and ride it to Tanglang La.
Places to Visit at Tanglang La
Tanglang La in itself is an attraction of Manali Leh Highway. It is just a high altitude pass and there is not much to see at the pass as such. There are however a couple of other tourist places en route that you can combine with your visit to Tanglang La from Leh.
Thiksey Monastery
It is one of the most popular monasteries of Ladakh and definitely a must-visit place. It is located between Leh and Karu. You can take a short detour to the monastery either while going to Tanglang La or while returning to Leh.
Thiksey is among the largest monasteries not just in Ladakh but all of India. Located on a hill slope, it was built as a fort monastery in the early 15th century and the current structure is a grand 12 stories high building painted in red, ochre, and white. For more details, please take a look at How to Plan a Trip to Thiksey Monastery.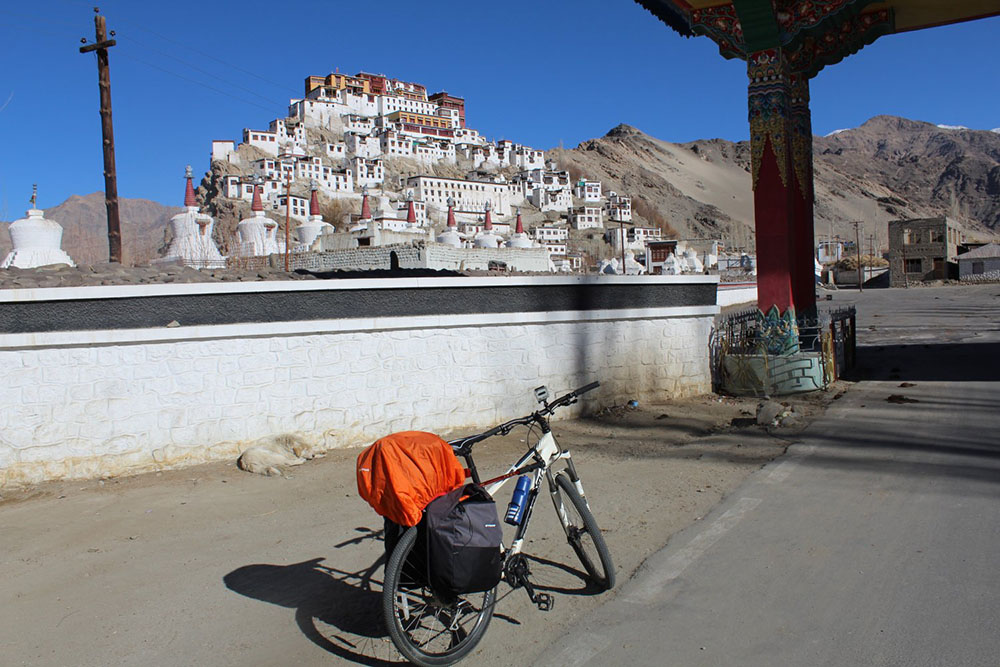 Hemis Monastery
This is another beautiful monastery located on Manali Leh Highway. It is ranked as one of the wealthiest monasteries not only in Ladakh but in all of India.
At an altitude of 3,524 meters (11,562 ft), it was re-established in 1672 by the Ladakhi king Sengge Namgyal but has been in existence even before the 11th century. The monastery has quite a bit of interesting history and also a controversial theory related to it. For more details, please take a look at How to Plan a visit to Hemis Monastery.
Stakna Monastery
The word 'Stakna' literally means 'tiger's nose' which is given to this monastery due to its location. It is built on a small hill shaped like a tiger's nose, about 25 kilometers from Leh town on Manali Leh Highway, on the left bank of the Indus River.
It was founded in the late 16th century by a Bhutanese scholar and saint, Chosje Jamyang Palkar and now is residence to about 30 odd monks. For more details, please take a look at How to Plan a Trip to Stakna Monastery.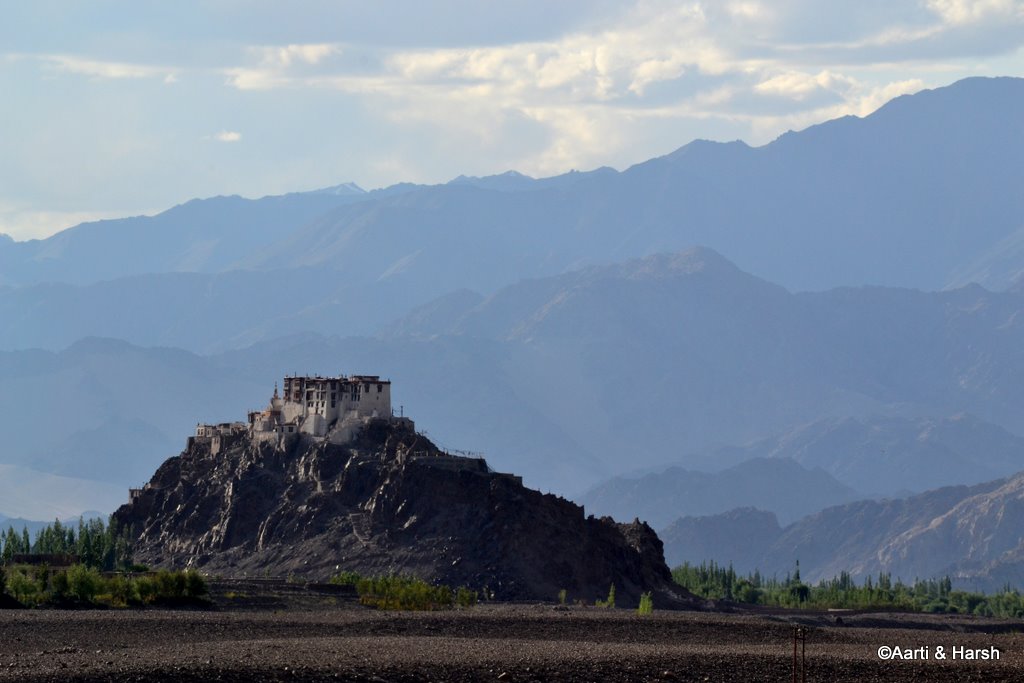 More Plains
If you had some time, you can in fact ride down towards the other side of the pass and pay a visit to the vast and magnificent More plains. If you were coming from Manali to Leh, you will ride through the plains anyway before climbing up to Tanglang La.
The plains area starts about 4 kilometers after you ride uphill from Pang and then stretches for around 30–35 km before it again starts to rise to Tanglang La. It is a major attraction to bikers heading towards Leh from Manali. The local name of the plains is 'Kiang Chu Thang' which means a plain where the kiang (Tibetan wild ass) does not find water.
Tso Kar
Located next to the More plains is the beautiful Tso Kar lake. It is a salt lake and probably the third most famous lake of Ladakh, after Pangong and Tso Moriri. You will have to take a road to your left from Debring on the highway and ride for about 20 kilometers to get to the lake.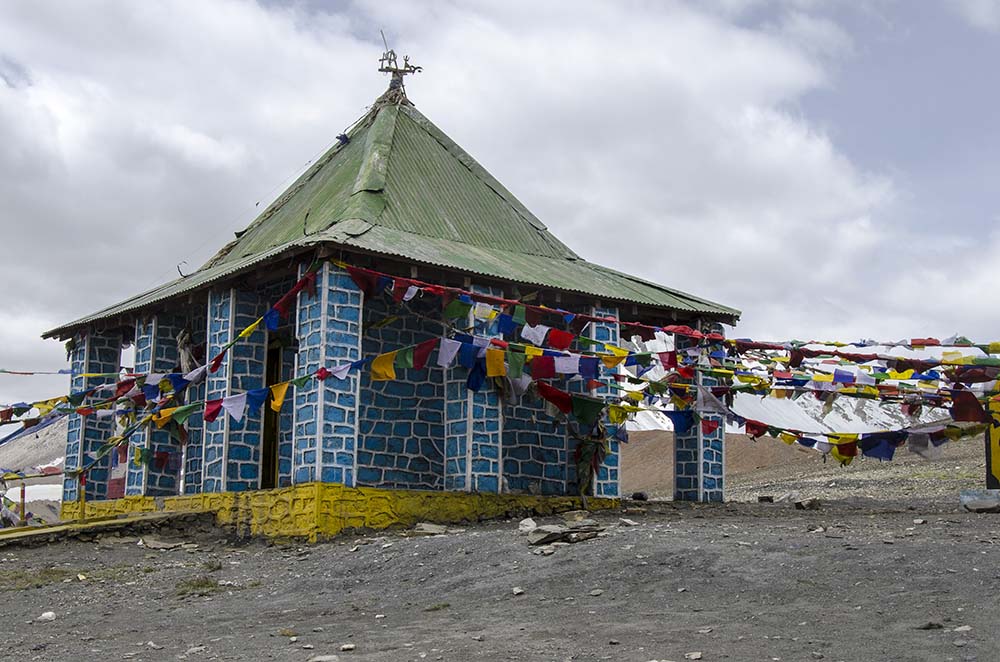 Road Conditions
The road on the Leh side of the pass is mostly in good condition but the climb from Pang can be a little troublesome. But please note that the road conditions change every year as BRO continues to work on it. It is highly possible that there was a fresh tarmac laid during the time of your visit. The roads in Ladakh remain in an ever-changing state due to bad weather and the efforts by BRO to maintain it.
Mobile Connectivity
There is no mobile reception at Tanglang La. BSNL has the largest connectivity in Ladakh but even it does not work at Tanglang La. If you were traveling from Leh, you will lose reception somewhere between Leh and Karu. For more details, please take a look at Mobile Connectivity in Ladakh.
Where to Stay
On the Leh side, the nearest you can find a place to stay is around the villages of Upshi and Karu. On the Manali side, there is a campsite at Tso Kar and a Chadar tent at Debring. A little ahead, the tented accommodation at Pang is where most of the tourists commuting on the highway stay.
Where to Eat
The last Dhaba on the Leh side will be around Upshi and Karu. On the Manali side, the nearest place you can get to eat is Debring. It is highly advised that you carry some snacks and sufficient water with you for our trip to Tanglang La Pass.
Best time to visit Tanglang La
The best time to visit Tanglang La is between June to September which is also the best time to visit Ladakh. This is when both Manali Leh and Srinagar Leh highways are open and you can easily plan a road trip to Ladakh.
If you were flying to Leh, you can also visit Tanglang La in May, October, and early November as well.
Tanglang La Weather
The weather at Tanglang La will always be cold, irrespective of the month and time of the day you arrived. The pass remains snowed out between November to May. From June to September, days will be moderately warm but nights will still be freezing cold. It will also be very windy at the top.
Tanglang La Temperature
Between June to September, the day temperature will be around 15°C. At night, the temperature will remain several degrees below 0.
From November to April, the average temperature at Tanglang La is -20°C.
FAQs
1. Can you find snow at Tnaglang La Pass?
Yes, it snows heavily at Tanglang La Pass. But between June and September, there is very little chance of finding snow here. There could be some at top of the pass but not much. If snow was on your mind, then you should plan a trip to Khardung La or Chang La.
2. Will I suffer from Altitude Sickness?
Yes, due to its high altitude, you may suffer from altitude sickness at Tanglang La. In fact, most of the tourists suffer from AMS between Sarchu and Tanglang La. If you were not feeling well, the best thing to do is to descend immediately and drive back to Leh. For more details, please take a look at How to Handle Acute Mountain Sickness in Ladakh.
Conclusion
I hope the information above on Tanglang La was of help. If you have any questions or need any other details, please feel free to ask in the comments section below or at our Community Forum, and I will be glad to answer.