This post is in continuation with a previous one and part of my Leh Ladakh Travelogue. This is a trip that we made in a 13-year-old Wagon R. In previous chapters, I explained how we got the car ready for the trip ahead and traveled from Dharamshala to Leh. The post below talks about our fourth day of the journey when we spent time sightseeing in Leh town and getting our permits ready.
To read the previous parts of the travelogue, please click on the links below.
The journey so Far:
It was a day to relax, enjoy some sightseeing at Leh & arrange our permits for the journey ahead.
Strangely enough, in the morning we realized that we all developed cracked lips overnight and it was really painful. Mine was to such an extent that it started bleeding from a couple of places. Dry & cold weather was the main cause of this condition. So the first thing that we did was to go to a medical store to get some medicine and a lip balm.
After that, we visited Mr. Karma's restaurant for breakfast where we met her very adorable daughter. She was such a beautiful child and such a shy one. The only word she said was "Julley".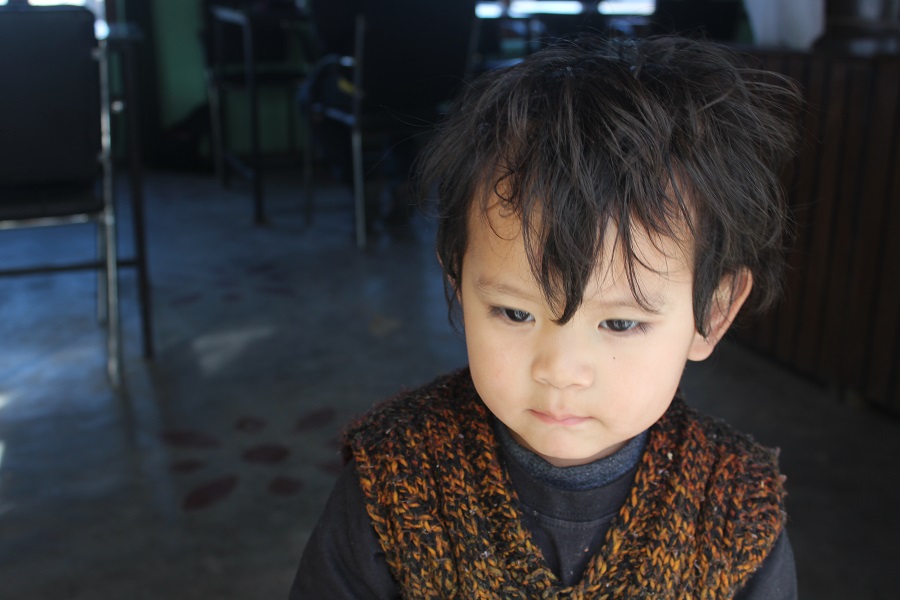 Arranging Permits for Ladakh
While discussing the permits with the guest house owner, he offered to arrange for us at some extra cost. This meant that we could spend our entire day visiting tourist places in Leh town and will not have to bother about the permits at all.
Rs. 480 per person was the charge to get permits for all regions and Rs. 120 per person was paid to the guest house owner to get the permits done. So the total came out to be a total of Rs 600 per person.
The extra Rs. 120 that we paid did not sound like a bad deal at all since it allowed us a lot of time for sightseeing in Leh city. For anyone visiting Ladakh, if your hotel owner is ready to arrange the permits for you, my advice would be that you take this opportunity.
It actually saves you the hassle of going and wasting a couple of hours on the permits. And sometimes if the signatory authority is not in office it might take longer. But yes, if you are on a budget trip always advisable to get it done yourself.
Also Read: How to apply for Ladakh Permits Online
Local Sightseeing in Leh
With the permit tension taken care of, it was time to enjoy the local sights in Leh. We had already selected a couple of things. The first place in our list was Shanti Stupa followed by Shey monastery with some purchasing in the local market.
First up was Shanti Stupa, a place that gets counted among top attractions in Leh Ladakh.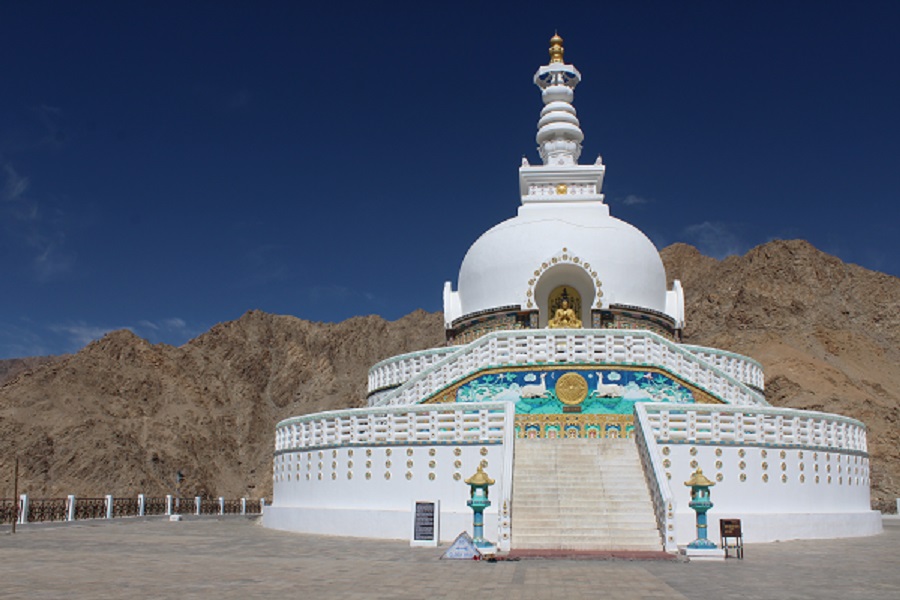 View of the Leh City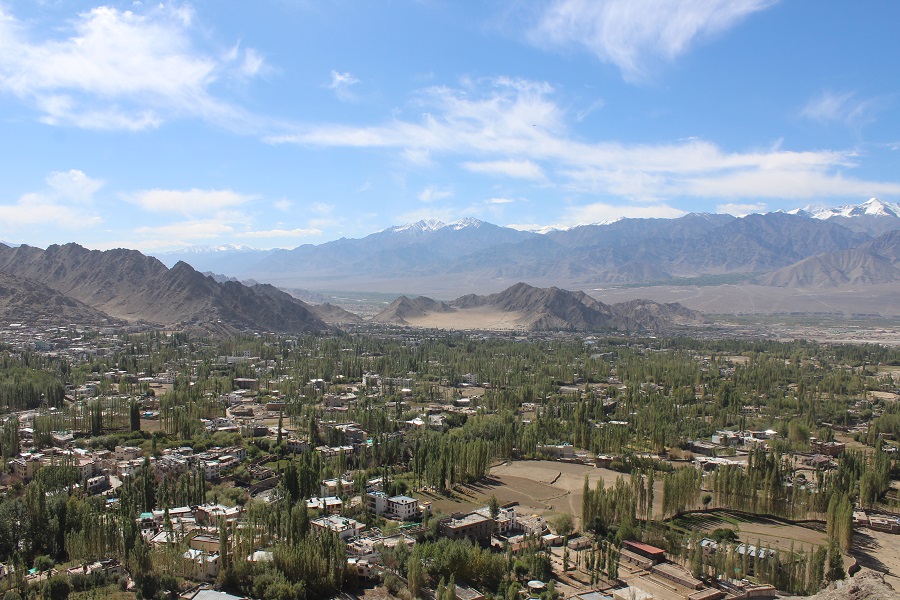 Another view from the Stupa. You can see the road going towards Khardungla Pass, another entry in the list of best sightseeing places in Leh.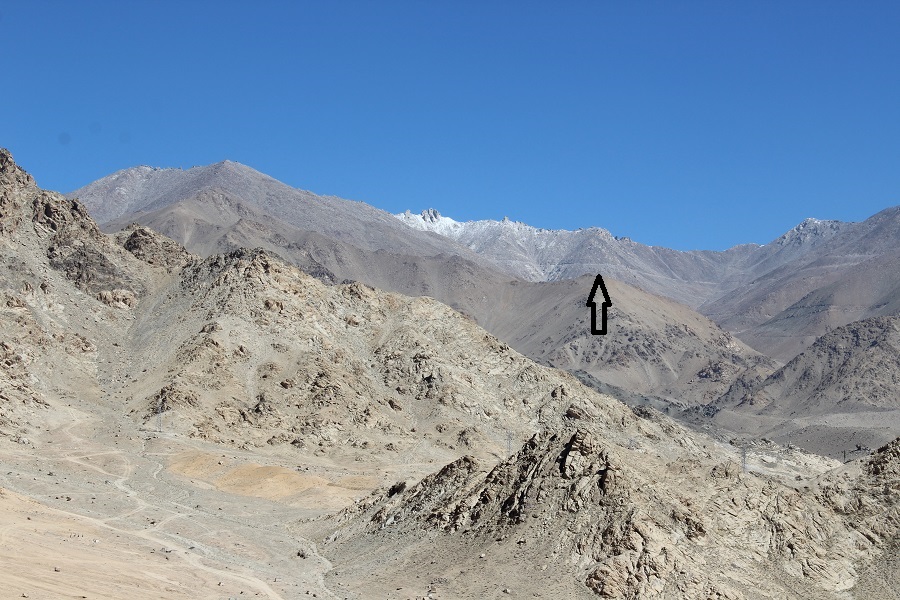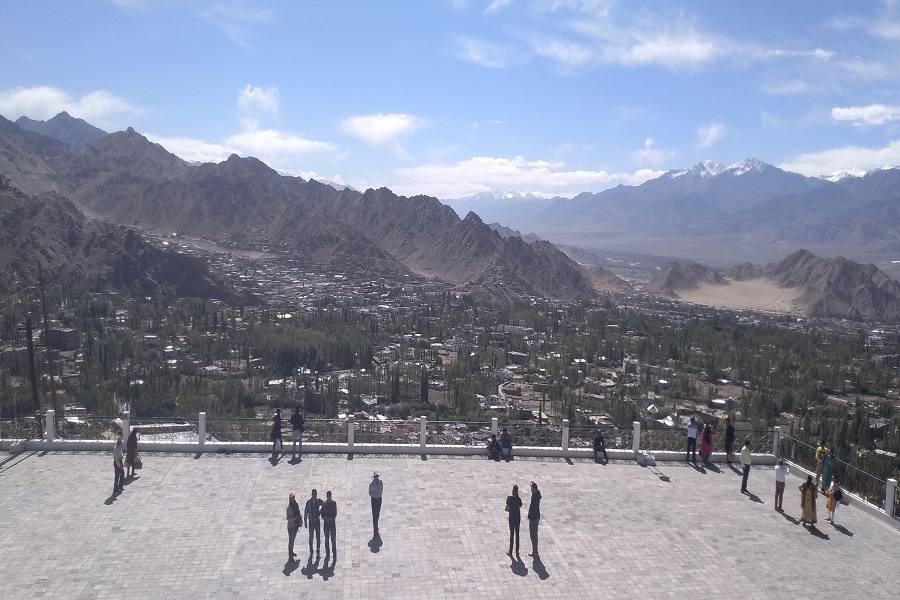 Next, we visited the Shey Monastery as it was on RakeshG wish list.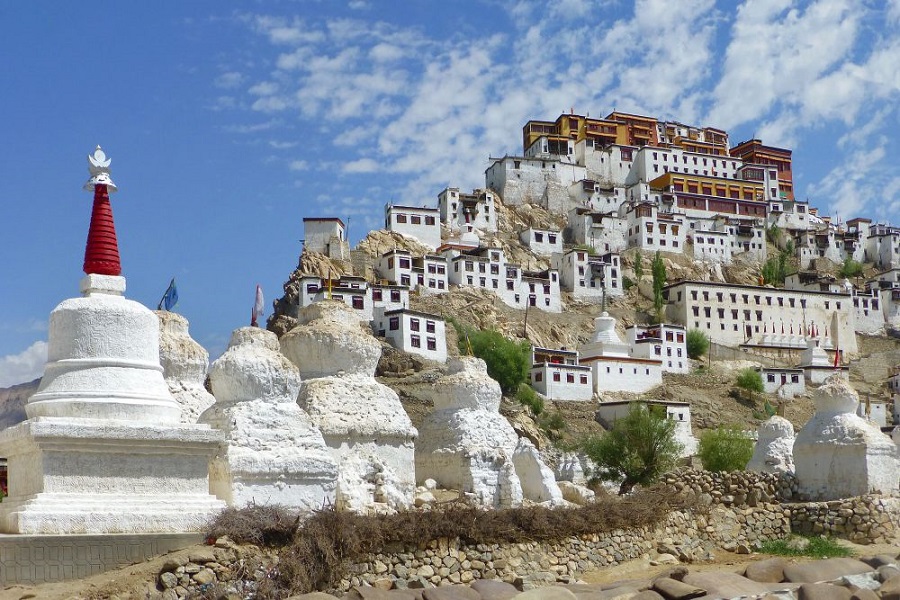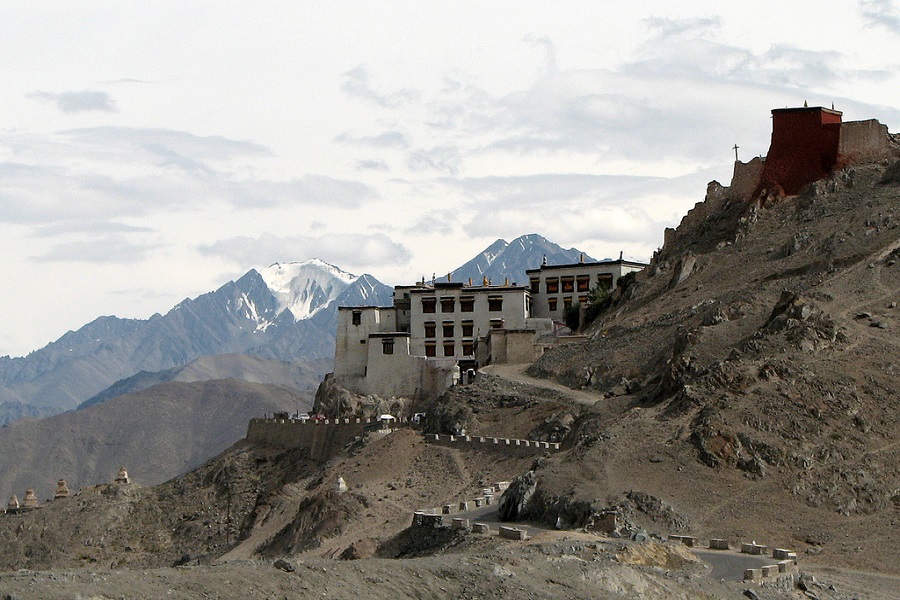 As there is a steep climb to reach the Monastery we decided to stay at the road and try our hand at some shots while RakeshG hiked it in no time as it was just regular work for him.
Leh Market
We reached back Leh at around 3.00 pm. After a light lunch and a cup of tea, it was time to visit the local Leh market. We all were interested in buying local spices from the Leh market. Evening time is the best time to visit there.
You can really get some amazing deals if you have negotiation skills. For more details on Leh Market and stuff you can buy, please read Shopping in Leh Ladakh – What to Buy?
Unfortunately, though, I am not good at it. I was especially interested in purchasing some Yak Cheese. We spent about 2 hours in the market and got some good stuff, all thanks to RakeshG as he had knowledge of these ancient known spices.
With all the purchasing done we were back in the guest house to do our packing as we had plans to move early towards Khardungla.
Permit Copies
In the meanwhile, the guest house arranged and handed us over our permits. Surprisingly there were 3 different permits for different regions. Although the format of all 3 permits was the same, different regions were highlighted in every permit.
I am sharing a copy of all three permits for more clarification.
Permit 1. – Highlights Upshi, Tso Moriri, Chumathang, Spangmik, Man, Merak, Mahe Loma & Nyoma area with Permission to Hanle stamped on it separately and the signature says Chushul via Loma Bend.
Nevertheless with the permit issue solved we went out for a light dinner and got to bed with the excitement of crossing the highest possible pass in our lives; although new higher passes are still on my wish list.
Here I would like to thanks Mr. Karma for his hospitality during our stay in Leh. We were treated to some mouth-watering delicacies and that too without any charges.
Also Read: How to get Permits for Leh Ladakh
Places of Sightseeing in Leh
Though we visited only Shanti Stupa and Shey Monastery, there are numerous other places to visit in and around Leh. How many can you cover depends entirely on the time you have in hand but if you want to visit them all, then it can easily take you about 3-4 days of stay in Leh town. Mentioned below is a list of the top tourist attractions in Leh City.
Leh Palace
Tsemo Castle
Namgyal Tsemo Monastery
Sankar Monastery
General Zorawar Fort
Shanti Stupa
Hall of Fame
Jama Masjid
Daatun Sahib
Shey Palace
Shey Monastery
Sindhu Ghat
Leh Main Market
Sightseeing around Leh
The places listed above are the ones located within Leh City. Mentioned below are a few more for sightseeing near Leh. These are places that are located in the area surrounding the Leh town; either towards Kargil or Manali.
Thikse Monastery
Hemis Monastery
Stakna Monastery
Matho Monastery
Stok Palace
Stok Monastery
Phyang Monastery
Spituk Monastery
Magnetic Hill
Gurudwara Pathar Sahib
Indus Zanskar Confluence
Sham Valley
Mani Wall
Basgo Palace / Monastery
For more information on all these places, please read Tourist Attractions in Leh City and its Vicinity.
Taxi for Sightseeing in Leh
Yes, you can definitely rent a cab for Local Sightseeing in Leh. For a taxi like Innova, it will cost you about Rs. 2500 – Rs. 3500 for an entire day.
If you rented a tempo traveler, it will cost you between Rs. 3500 to Rs. 4500. For more information, please read Leh Ladakh Taxi Rates. If you were in a large group, rented a tempo traveler will make more sense. You can read about this at Leh Ladakh Tempo Traveler Rate List.
One Day Sightseeing in Leh
All the places I listed above for sightseeing in Leh town will take you at least 2-3 days to cover. However, the majority of the people plan just a day's stay in Leh while they get their permits ready.
If your itinerary was the same then I would recommend visiting Leh Palace, Shanti Stupa, Hall of Fame, and Leh Market for one-day sightseeing in Leh.
Sightseeing Point in Leh
The best sightseeing point in Leh is Shanti Stupa. It is not too hard to reach and gives a stunning view of the entire Leh town, especially at the time of the sunset.
Conclusion
I hope the information above on local sightseeing in Leh Ladakh and my travelogue was of help. Please click on the link above to continue reading the next part of this travelogue. If you have any questions, please feel free to ask in the comments section below or at our Community Forum, and I will be happy to answer.