This article is in continuation with a previous one and a part of my Ladakh Travelogue. In the earlier posts, I provided details on how we prepared our 13-year-old Wagon R to handle the tough journey to the land of high passes. Details of our first day of travel, from Dharamshala to Srinagar, are provided further in this article. If you would like to read previous parts of this travelogue, please click on the link below.
I hardly got any sleep the night before the trip due to all the excitement. Early morning 6 AM departure was on the cards but we could only manage to leave around 7.00 AM.
My Wagon R was packed with all the stuff and had space enough only for Sunit (my cousin) to squeeze in; who was to join us from a place called Nurpur. With best wishes from the family and the blessings of the almighty, we began our journey.
She looks confident enough to carry us through the trip.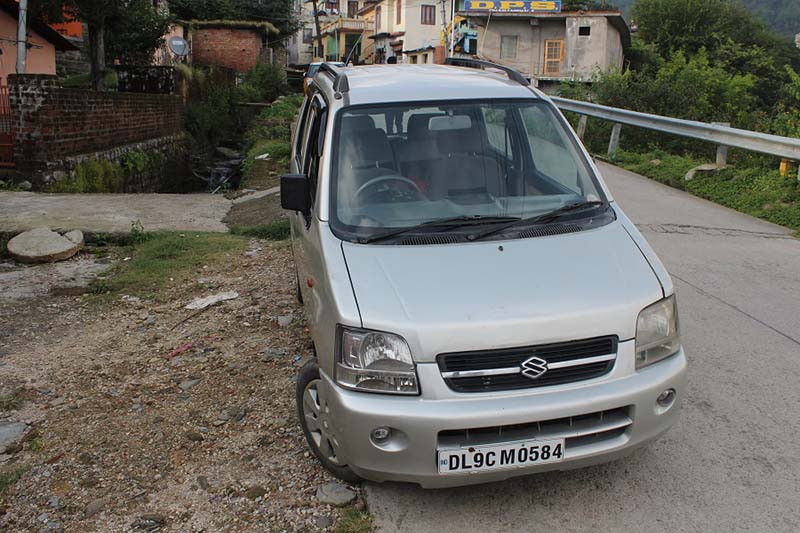 Sunrise at Dharamshala
Dharamshala to Srinagar
After we started, it was a straight dash to reach Pathankot. There we picked up our third member en route.
The town of Pathankot was just starting to wake up when we reached the outskirts. We took the Mamun bypass to connect with the Srinagar – Kanyakumari Highway and entered the state of J&K at around 9.30 AM.
Our first stop came at Lakhanpur to have a light breakfast.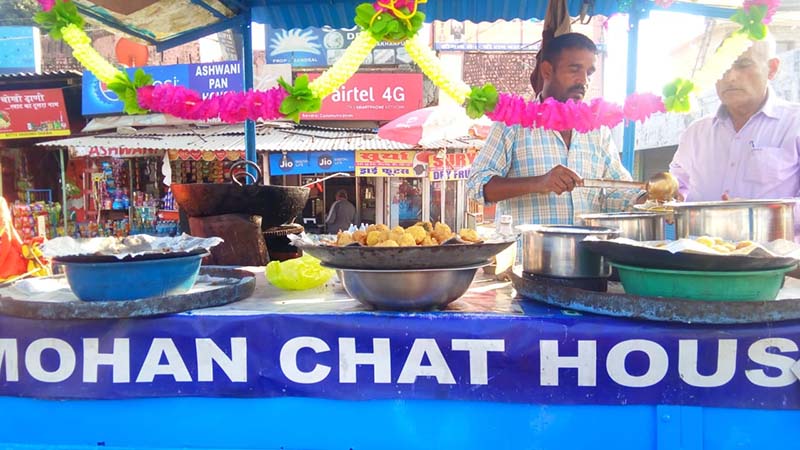 Sign Board Just after Lakhanpur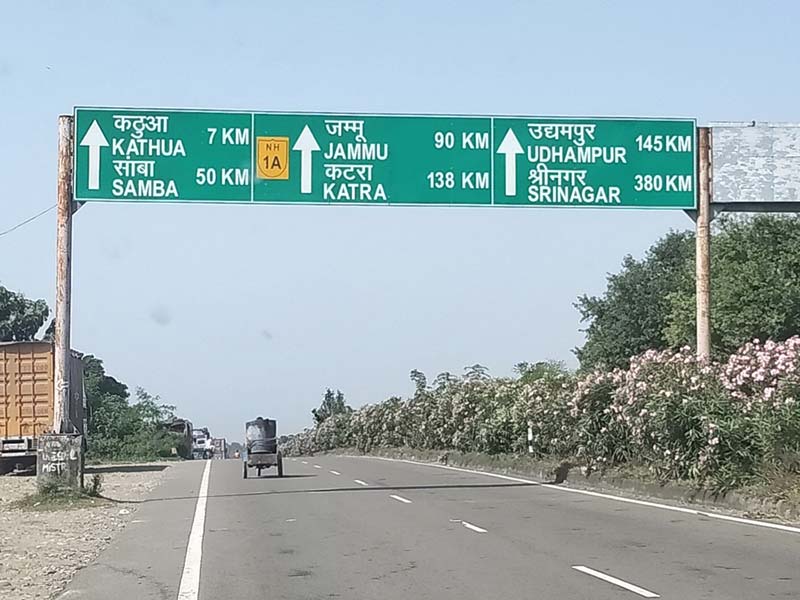 Pathankot to Srinagar
Usually, everyone takes Samba Mansar Udhampur route. We took a right turn from Dyala Chak (approximately 35 kilometers from Lakhanpur) to a link road to get connected with Dhar – Udhampur Road.
The only positive in this link road is less traffic. Once on the Dhar – Udhampur road, it was easy cruising as the road conditions were very good. We stopped at Udhampur for a tea break at 11.30 AM before heading into a massive Traffic Jam in the Udhampur area and the National Highway.
Also Read: How to Plan a Trip to Dharamshala
It took us more than 3 hours to cover the next 26 kilometers till Chenani Tunnel to reach the other side.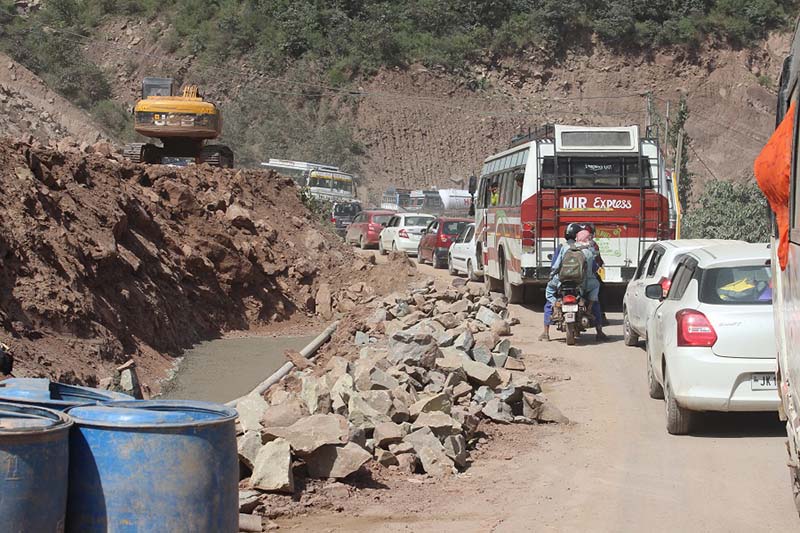 Once we crossed the Chenani Nashri Tunnel the traffic eased a bit but the road conditions were still bad.
We had skipped a proper breakfast to dig ourselves into the very famous Rajma Chawal of Mansa Ram at Peerah Mod. They serve you only one dish- Rajmah-Chawal mixed (Red Kidney beans and Basmati rice) with anardana chutney and almost a large peg equivalent of desi ghee.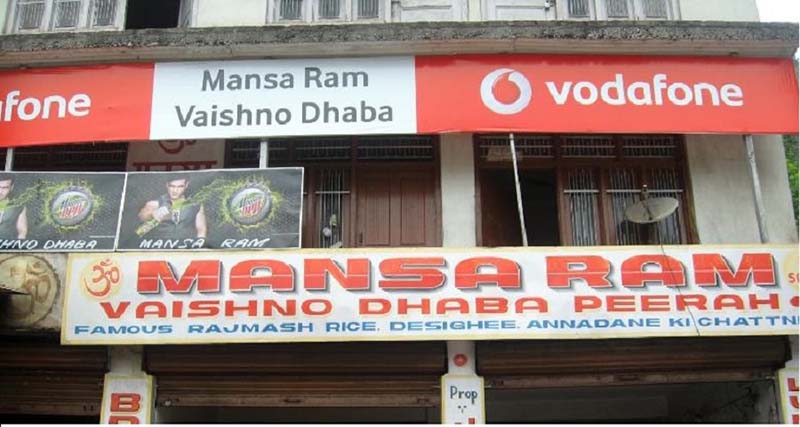 With our belly full and after a break of almost one hour, we were ready to face the notorious Ramban to Banihal stretch. But surprisingly we did not face any traffic jams. Slowly we continued our journey and stopped for a while at Toofani Nallah before Jawahar Tunnel for a cup of tea. It was almost dark by the time we reached Qazigund.
Also Read: How to Plan a Trip to Mcleodganj
Arrival in Srinagar
We reached Srinagar around 8.00 PM.
We looked for some budgeted property around Boulevard Road. After some negotiations, we managed to get Guest House accommodation within walking distance from Dal Lake.
Marjaan Guest House – We paid Rs.800/- for a room only with an extra bed.
We opted for a light dinner at a nearby Punjabi Dhaba. With all the excitement of crossing our first pass and reaching the highlands tomorrow, we decided to end the day as we would be leaving early morning tomorrow.
Also Read: How to Plan a Trip to Leh Ladakh –  A Complete Travel Guide
Overall the day went well minus the traffic jam at Udhampur. Some more details on the Dharamshala to Srinagar route are as mentioned below.
Dharamshala to Srinagar Distance
The total distance between Dharamshala and Srinagar is about 415 kilometers approximately. This journey will take you anywhere between 10 to 12 hours depending upon your speed and breaks.
Dharamshala to Srinagar Bus
There is no direct bus available between Dharamshala and Srinagar. You will have to break your journey into multiple parts. From Dharamshala, you will first board a bus for Pathankot which is easily available and throughout the day.
From Pathankot, you will then have to board another bus for Srinagar. If you could not find a direct Pathankot to Srinagar Bus, then you will have to do Pathankot to Jammu and Jammu to Srinagar. In total, it will cost you about Rs. 800 to Rs. 1200 depending on what type of Bus you chose.
Dharamshala to Srinagar Flight
There is no direct flight available between Dharamshala and Srinagar. The only way to do this journey by air is to first catch a flight from Kangra to Delhi and then Delhi to Srinagar.
Also Read: Best time to Visit Mcleodganj and Dharamshala
Dharamshala to Srinagar Train
There is no direct train between Dharamshala to Srinagar.
Srinagar to Dharamshala
All the details that I provided above apply to make the journey the other way around; that is to travel from Srinagar to Dharamshala. Srinagar to Dharamshala distance by road is about 415 kilometers depending on which route you take. There is no direct bus from Srinagar to Dharamshala as well.
Journey Ahead: Srinagar to Lamayuru – To the Land of High Passes
Conclusion
I hope the travelogue and information above on traveling from Dharamshala to Srinagar was of help. Please click on the link above to continue reading the next part of this travelogue. If you have any questions, please feel free to ask in the comments section below or at our Community Forum, and I will be happy to answer.