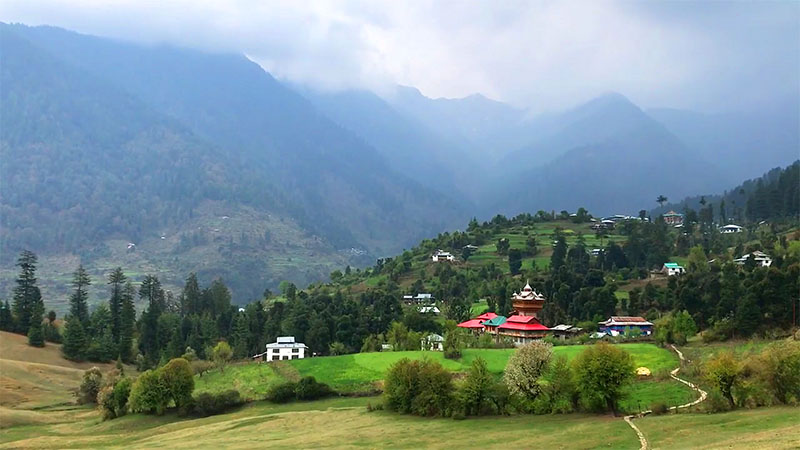 I came upon Sainj Valley and Shangarh quite by chance really. It was back in 2011 and we were on a week-long trip through Tirthan Valley. The main idea of the journey was to cover Jalori Pass and Shoja. I spent a couple of days in Gushaini and that is where a local suggested me to go to Sainj.
Back then, hardly anyone came in this direction. Even tourism in Tirthan Valley was very limited. But we were anyway eager on extending our vacation by a couple of days. Our plan was to go to Kasol but we scrapped that and decided to explore Sainj Valley, a new name that we had just heard of.
What a pleasant surprise it turned out to be. We all fell in love with the place and since then, I have visited Sainj Valley twice, once in winters and again in the monsoon season (crazy, I know). This is one place that I will highly recommend to anyone who wants to really 'explore' Himachal and add some unknown and unseen places.
Also Read: How to Plan a Trip to Tirthan Valley
My friend aptly described it as a place where you go remote without going remote. It is one of the last few regions of Himachal that are easier to reach but still largely unexplored. Still untouched by tourism mania and clenching on to its simplicity, the valleys and meadows of Sainj will charm you off your feet.
About Sainj Valley
For a brief overview, Sainj Valley is a valley located in the state of Himachal Pradesh, at a distance of about 90 kilometers from Manali. It sits in the lower areas of the Great Himalayan National Park(GHNP), right next to a more famous Tirthan Valley. The place is best known for its natural beauty, meadows, temples, and trekking opportunities. In many ways, it actually reminded me of Kashmir and also of Khajjiar.
The valley is named after Sainj River that originates in the higher reaches of GHNP and flows through Sainj Valley. Sainj is also the name of its largest village, home to a bank, offices, and a long line of shops selling almost everything.
As the tourism in Tirthan Valley grew, people have now started to travel towards these remote areas where no one earlier went. The best part about Sainj is that a good motorable road brings you all the way to Sainj Village. When I say motorable, I mean a good tarred road. From Sainj as well, there are roads leading to all of the nearby villages. There is also a regular bus service available within the valley.
So yes, this is an offbeat destination that is very easy to explore and on a budget.
About Shangarh
Shangarh is a part of Sainj Valley, a small village located deep within its forests. It is best known for its grass meadows and natural beauty. It will actually remind you of Khajjiar near Dalhousie but a much larger version of it. Sainj may be the largest town in the valley but I believe it is Shangarh that is the primary tourist attraction. The majority of the tourists will head straight to Shangarh from Sainj either by trekking or by road. More details on it to follow later in the article.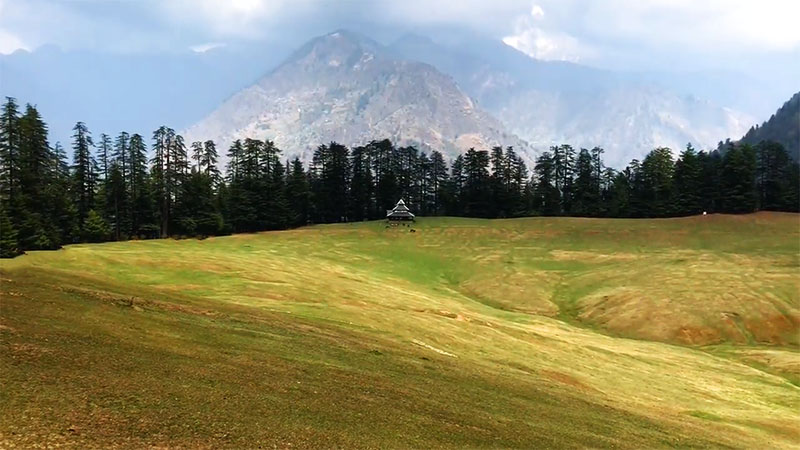 How to reach Sainj Valley
Sainj is really easy to reach. There is a motorable road leading right to Sainj from Manali-Chandigarh highway and then internal roads leading out of Sainj to other villages like Shangarh. The road to Sainj town is a good motorable road while the internal roads are mostly dirt and bumpy ones.
Depending on your own preference, you can either reach by your own vehicle or travel by public transport. In order to explain the route, I will assume Delhi as your starting point. Even if you were coming from a different city though, the majority of the information will still remain applicable. Only the journey to Aut may change a little.
How to reach Sainj Valley from Delhi by Road
Starting from Delhi, the route to Sainj will be as mentioned below.
Delhi – Panipat – Karnal – Kurukshetra – Chandigarh – Rupnagar – Bilaspur – Sunder Nagar – Mandi – Aut Tunnel – Larji – Sainj – Shangarh
This entire journey will be of about 480 kilometers and will take you anywhere between 11-13 hours. From Delhi, you will drive on NH1 till Chandigarh and then take the Chandirah – Manali highway. You will cross Bilaspur, Sundernagar, and Mandi and will finally approach Aut.
Do not turn left and enter the Aut tunnel though. Just skip the tunnel and keep going straight towards Larji. A little later, you will turn right and cross over Sainj River. About a kilometer later, you will turn left and again cross the river at Larji Dam Bridge and take the road on its left.
Drive straight after for about 15 kilometers here and you will reach Sainj. It is the heart of the Sainj Valley and the biggest marketplace. There will be tons of cars, offices, and people around and you will know the moment you have entered the town.
Do not turn right at Larji Dam because that will take you to Tirthan Valley. Before Aut tunnel, turn right, drive for a kilometer and turn left again. You will cross the Sainj River twice. Ask around the locals if you were unsure and anyone can point you in the right direction.
Also Read: How to Plan a Trip to Jalori Pass
How to reach Shangarh
Shangarh is at a distance of about 16 kilometers from Sainj. The smooth road that you had been on so far will end at Sainj. After that, it will be a narrow broken road deprived of tar mostly.
You will start driving on Sainj – Neuli Road, climbing up and handling steep ascents at some places. Pine trees will get replaced with dense and rich Deodar forest. If you were coming straight from Aut, you can actually avoid the Sainj town and take the bypass instead.
You will cross a few small villages on the way and 8 kilometers later, will reach the Ropa Complex. This is where the gate to the Great Himalayan National Park is. From Ropa, you need to turn right and take the Shangarh Road.
Shangarh is about 8 kilometers from Ropa on a bad, narrow, and steep road. There are a few sharp turns as well on the way so drive very carefully. Ask the villagers about Shangarh road if you weren't sure. All the pains on the bumpy ride from Sainj will finally pay off as you get greeted by the beautiful meadows of Shangarh.
You must turn right from Ropa to reach Shangarh. Do not keep going straight because that will take you to Neuli. If you reached Neuli, you have come too far and need to backtrack to Ropa for 2 kilometers.
By Bus
Sainj is about 20 kilometers from Aut and buses to Sainj are easily available. Almost all the villages of Sainj Valley are connected by either a bus or shared cabs.
If you were traveling by Bus, Aut is where you will reach first. The Aut bus stand is located shortly after the Aut tunnel. If you were coming from Delhi, Chandigarh, or Mandi, I will strongly recommend you to reach the Aut Bus stand. You can get down before the Aut tunnel as well and wait for a bus there but then you will have to board an already crowded bus and may not find a place to sit.
Hence, a better choice will be to reach Aut Bus stand and find a bus for either Sainj, Neuli, or Shangarh.
Aut to Sainj
Finding a bus for Sainj is not difficult at all. There are several buses throughout the day from Aut to Sainj and other places in Tirthan Valley like Banjar, Jibhi, and Shoja. These will be a mix of state-run as well as smaller private buses. Ask around and when the next available bus for Sainj is and hop on it.
Also Read: Places to Visit in Tirthan Valley and Things to Do
Sainj to Shangarh
Sainj becomes the center of all the buses plying on the internal roads in the valley. There is one bus available from Sainj to Shangarh in the evening every day between 4-5 PM. This is the only bus available.
Aut to Neuli
Most of the buses from Aut go only until Sainj but a few will go all the way to Neuli Village. If you were able to find one, then you can board the direct bus and get down at Ropa Complex. From there, you can either walk or board a shared cab for Shangarh. During my monsoon trip, I actually walked this entire distance and got some of my best shots of the trip.
Kullu to Shangarh
There is a direct daily bus from Kullu to Shangarh at 02:15 pm from Kullu Bus stand. This bus halts at Shangarh for the night and then starts on its way back the next morning from Shangarh at 08:00 am. This bus passes through Sainj and Ropa.
Aut to Shangarh
The Kullu Bus I mentioned above passes through Aut and can be boarded from Aut Bus stand as well.
Ropa to Shangarh
The Kullu Bus will arrive at Ropa after crossing Sainj and then go to Shangarh from here. If this bus was missed, your only chance of finding a mode of commute at Ropa are the shared taxis coming from either Sainj or Neuli.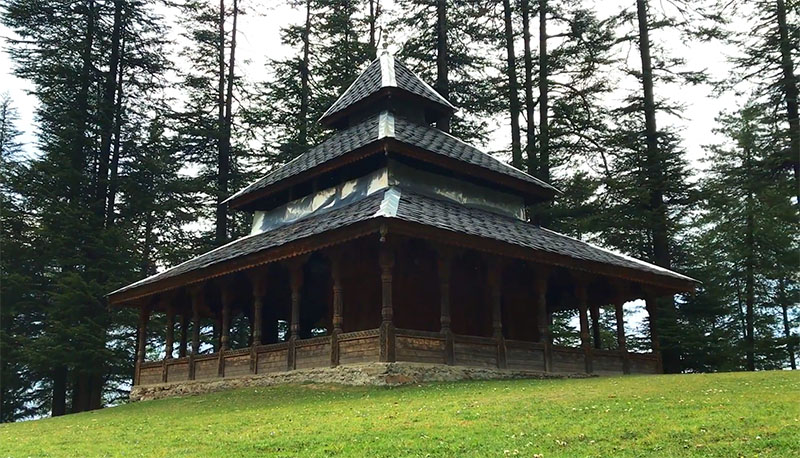 Sainj to Deohari
Deohari, also known as Deori, is a small village and another tourist attraction of Sainj Valley. This is also a very scenic village and I will surely recommend spending a day here. There are three direct buses available from Sainj for Deohari at 11 am, 1 pm and 5 pm. The problem however is that the bus will end there.
From Deori, you can either trek to Shangarh or look for a shared cab. The way this journey can be planned is that you stay at Deohari on Day 1 and go to Shangarh on Day 2. After Deori, you will reach Neahi (also pronounced Nahi) village, then Ropa Complex, and drive up to Shangarh.
By Shared Cab
This is the most popular way of public transport in Sainj Valley. It will cost you slightly more than a Bus but have a better frequency. There are shared cabs available from Sainj to almost all villages and throughout the day. Even within villages as well, if you asked around, you will be able to find a shared cab easily.
By Private Taxi
Hiring a private cab will definitely be the most convenient and easier way to travel. It will cost you about Rs. 500 from Aut to Sainj or to move from one village to another in the valley.
Also Read: Best Time to Visit Tirthan Valley, Himachal
By Air
The nearest airport to Sainj Valey is the Bhuntar airport, at a distance of about 37 kilometers. From the airport itself, you will easily be able to find a cab for both Sainj and Shangarh. Depending on the destination and the type of cab you chose, this can cost you anywhere between Rs. 1000 to Rs. 2000.
Bhuntar has limited flight connectivity. If you were not able to find a direct flight to Bhuntar, the next best option would be to board a flight for Chandigarh instead.
By Train
The nearest airport to Sainj Valley is in Joginder Nagar but it is connected to Chandigarh by a narrow-gauge train, like the famous Kalka-Shimla Toy Train. The connectivity will be limited and the journey will be slower. Hence, a better option would be to reach Chandigarh by train and travel to Sainj Valley and Shangarh from there.
Chandigarh to Sainj Valley
After you have arrived in Chandigarh either by train or air, the easiest way to travel would be to book a taxi for Sainj Valley. If you do not wish to do that, then you will have to board a Bus for Aut and then go to Sainj from there, as I explained above. Finding a bus from Chandigarh will a very easier task. Just look for any bus going towards Manali and get down at Aut.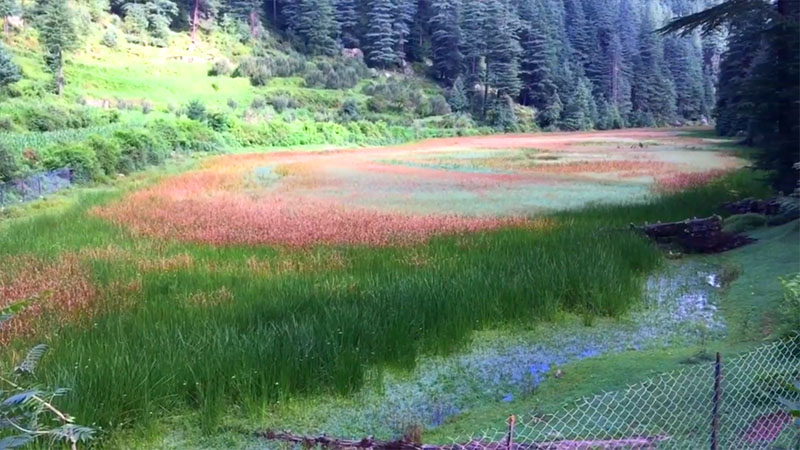 What to see in Sainj Valley
The natural beauty and culture of Sainj Valley is its primary attraction. To be honest, you do not come to a place like this hoping to go through an endless list of tourist places and things to do. For that, you go to a place like Shimla and Manali. But when you are in Sainj Valley, the best thing to do is to do nothing. Just sit back, relax, enjoy nature, slow down life for a few days, and rejuvenate yourself.
With that being said, there are a few places in the valley that one should take note of. I have in fact covered this topic at great length in another article Tourist Places in Sainj Valley – Sightseeing and Things to Do that I will urge you to do.
I will provide a list of these places here but if you wish to get more details, I will request you to please refer to the article above.
Beautiful Temples
Sainj
Meadows of Shangarh
Shangchul Mahadev Temple
Barshangarh Waterfall
Deohari Village
Upper Neahi
Pundrik Rishi Lake and Temple
Temples at Manyashi
GHNP Entry Gate at Ropa
Manu Rishi Temple in Shenshar
Jiwa Waterfall
While you are in Sainj Valley, you should also take notice of the traditional Kath Kuni way of architecture. The main material used in building houses as well as temples is wood that helps keep the temperature warm in the winter and cool in the summer.
Festivals
Festivals like Holi, Raksha Bandhan, Dussehra, and Diwali are celebrated in the valley with great enthusiasm. The festival that is specific to the region is the Phagli Utsav, celebrated in the month of February. It is organized to mark the end of the winter season and welcome spring. The festival also commemorates the killing of a demon by the Jamlu Devta, celebrating it as a victory of good over evil.
What to do in Sainj Valley
Other than visiting all of the above-mentioned places, listed below are a few other activities that you can enjoy in Sainj Valley.
Photography
Just Relax
Enjoy the Meadows of Shangarh
Enjoy the Night Skies
Learn About the Local Life
Nature Walks
Enjoy the Snow
Some other activities you can enjoy in Sainj Valley are Skiing, snow trekking, mountain biking, wildlife tours, bird-watching, etc. Rock Climbing can also be done in Barshangarh.
For more information on all these places and activities, I will request you to please take a look at Tourist Places in Sainj Valley – Sightseeing and Things to Do I kept it in a different post otherwise this one article would have become way too long.
Trekking in Sainj Valley
Sainj Valley is best explored on foot. The villages are not too far away from each other and even though they are all connected by a road, I will still recommend moving from one to another on foot. This will suit a complete beginner and this could in fact be your first trekking experience.
There are several hiking trails in the valley for advanced trekkers as well. I will list down some of the most famous trails here. If you want to read in more detail, please take a look at Trekking in Sainj Valley.
Great Himalayan National Park
Raktisar Trek
Jiwa Nala Trek
Tirthan Valley Trek
Sarikanda Thach
Sara Lake
Shumga Thach
Lapah Village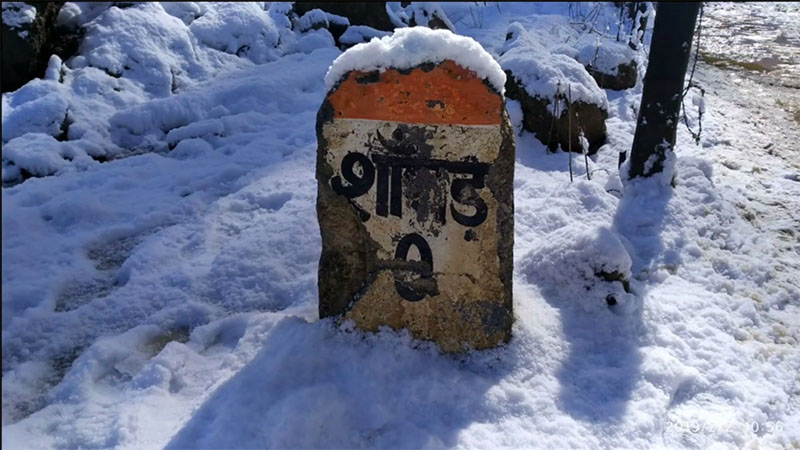 Where to Stay in Sainj Valley
There are no hotels in Sainj Valley and that is really the best part of it. You either stay at the forest rest house or as a paying guest at a homestay. The FRH are bungalows-like structure maintained by the government for visiting officials. Homestays are the house of the locals extended by a room or two that they rent out to tourists.
Both are equally good but a homestay will be more comfortable. You will be staying with a local in their home so the overall facilities will be a little better. If staying at FRH, you will also have to manage your own food because the caretaker will not cook for you.
Then there is also the fact that when staying at a homestay, you also get to interact with the locals more and learn about them. Nevertheless, it is really a personal choice.
Forest Rese Houses are available in Sainj, Ropa, and Shangarh. There could be a rest house at other villages as well but these are the three that I knew about. The one in Shangarh is located at a very scenic spot, overlooking the village. It has two rooms and can accommodate a group of 6-7 people. Both of these rest houses can be booked online at the GHNP Online Booking Portal.
A homestay is an option available in every village of the valley. Some are just a little more developed than others. The following are the villages that I know to have homestays available.
Sainj (There is also a GHNP Hostel here)
Shangarh
Deohari
Upper Neahi
Neuli
Shenshar
Barshangarh
Siund
What and Where to Eat
There are no fancy restaurants either in Sainj Valley. But you will easily find small dhabas and eateries in almost all of the villages that I listed above for accommodation. The food will be simple but delicious enough and very cost-friendly.
If you were staying at a homestay, I will highly recommend eating with your host. Out here, the cost that you will be quoted for accommodation will also include meals. So you will anyway end up paying for the food anyway. But I will still recommend confirming whether the money you were paying included meals or not.
The food you will get will be the simple north Indian dishes like Daal, Chawal, Rajma, Roti, Sabzi, etc. Some local dishes you can try are Thupka and Siddu etc. I tried both, did not like Thupka much but Siddu was amazing.
If you stayed at the Forest rest house, you will have to either eat out at the Dhabas or cook your own food. During my winter trip to Shangarh, we stayed at the FRH in January and cooked our own meals. It was a good thing as well because it started to snow shortly after and would have made it very difficult to find a dhaba for dinner in all that snow. You can buy the groceries either on your way or at the village shops but the kitchen facility is available at the rest house.
Also Read: Sightseeing in Tirthan Valley and Trek to Chehni Kothi
Shopping
There is not much of a shopping opportunity anywhere in Sainj Valley. Most of the shops here just sell day to day commodities. But if you want to buy a souvenir for your trip; you can try some handicraft items. The women in the valley have come together to form a 'Mahila Mandal'. They prepare some local handicraft items, stitch and knit woolen clothes that you can buy.
Cost of the Trip
A trip to Sainj Valley is not going to cost much at all. It is in fact among the best places in Himachal for a budget trip. Per day accommodation will not cost you more than Rs. 800 – 1000 including meals. If you ate out, a place of Rajma Chawal or Chhole Chawal will cost Rs. 50. If you opted for Roti Sabzi, it will cost about the same for one person.
From Aut, for moving around in the valley, the bus charges and even the shared cabs one are very reasonable. If you hired a private taxi, that may cost you a couple of thousand but is a good option if you were traveling in a group.
The only cost that may remain high is of fuel if you were traveling by your own vehicle. You can calculate that depending on the fuel efficiency of your vehicle and the place you were traveling from.
If you were traveling by Bus, your total daily fare will not go over Rs. 100 per person.
A private taxi from Sainj to Shangarh can cost anywhere between Rs. 500 to Rs. 1000, depending on your negotiation skills.
Mobile Network in Sainj Valley and Data Connectivity
BSNL has the widest coverage in Himachal but other networks too work fine in Sainj Valley. You will get reception in almost Sainj, Deohari, Upper Neahi, Shangarh, Neuli and Shenshar.
In Deohri, Shangarh and Shenshar, I got 3G data connectivity.
Other villages are only a few kilometers from here so I am assuming it will work there as well.
I cannot really confirm about other upper villages but my guess is that you will not get network there.
Weather of Sainj Valley
Due to its high altitude, the weather of Sainj Valley remains pleasant throughout the year. Winter starts here in the month of November and remains well until March. During this time, the valley receives snow between late December to early February (sometimes even after that). The average temperature at this time remains around 5°C but can drop below 0 as well at night.
Snow starts to melt in March and mostly is all gone by end of the month, except for the upper reaches of the valley. Spring arrives in April followed by summer in May. These three months is a good time to visit because of the pleasant weather. Days will be moderately warm and nights pleasantly cool. All the roads and treks will be open at this time and you can easily explore all of the valley.
The region starts to receive pre-monsoon showers towards the end of June. In July and August, it rains quite a lot here, sometimes enough to cause landslides and wash away entire sections of the roads. Needless to say, a lot of areas may become a little dangerous to explore at this time, especially the hiking trails. The average temperature from May to June ranges between 10°C to 30°C.
Monsoon departs in September but leaves plenty of greenery behind to enjoy. The views at this time are really heavenly. Autumn arrives in October and all that was green now turns Orange, giving a magical look to the entire valley. Winter starts to settle in by the end of October.
Best time to visit Sainj Valley
Now based on the information above, I believe it is safe to say that the best time to visit Sainj Valley is from April to June and October to September. But it will also depend on what you really seek.
If you were after snow, then you must plan a visit in January or February.
For photography, September is the best month to go. July and August will be good as well but only if you are ready to risk the rain.
April, May, October, and November are the best months for a trekking excursion.
Apri to June is the best time to visit with family.
September is the best month for a bike trip.
If you just want to avoid the crowd and spend a few days in peace, you can visit Sainj Valley at any time of the year and you will not be disappointed.
Also Read: When is the Best time to visit Sainj Valley
Hospital and Medical Assistance
Sainj Town has the only hospital in the valley. No other village has a clinic or even a dispensary. I will strongly recommend that you carry with you a few basic medicines like for headache, fever, upset stomach, flu, pain relief spray, etc.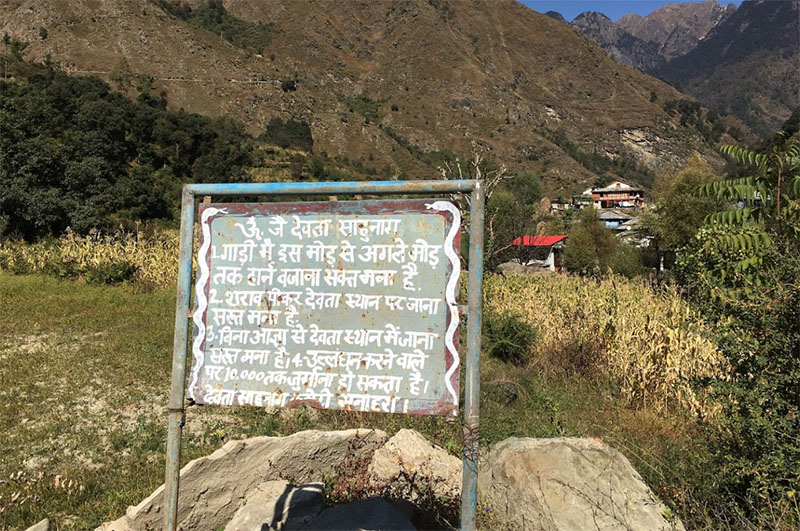 Bank / ATM
Sanij town has a bank as well as an ATM. There are no banks or ATMs in any of the other villages. You must carry enough cash during the trip. Cards will definitely not be accepted anywhere. You should also not rely on Google Pay or Paytm.
Itinerary for Sainj Valley
What itinerary to follow will completely depend on how much time you have in hand. Depending on that, you can choose to decide what areas you want to cover and where to spend the time. Deohari and Shangarh are two places that I will surely recommend. For a 5-6 days trip, an example of an itinerary can be like below.
Day 1: Delhi to Deoriah – This will be a very long drive so an early start is highly recommended. If you were traveling by public transport, board an overnight bus for Manali from ISBT. It will drop you at Aut and you can go to Deoriah from there.
Day 2: Deoriah – Spend this day in Deoriah. You can walk around the village, trek to Sarikanda Thach, and relax.
Day 3: Deoriah to Shangarh – Reach Shangah on Day 3. See the meadows, the temple, and relax.
Day 4: Shangarh – Spend another day in Shangarh. You can trek to Barshangarh Waterfall.
Day 5: Shangarh to Delhi. You will return home on Day 5.
If you have more days in hand, you can just pick places from the ones I listed above and add to your itinerary.
Camping
The entire Sainj Valley is a camping ground, to be honest. The only catch is that there are no campsites readily available, at least for now. You will have to bring your own camping gear. For a camping trip, I will recommend that you go on a trek for a couple of days. You can either pick one in GHNP or just trek from Shangarh to Lapah. That will really be fun camping, otherwise, you will just be sleeping inside a tent next to a village.
There is a Karan homestay in Shangarh that has camps available that he can pitch for you on request. All of the homestays can also arrange bonfire for you at no additional cost.
Distance Chart
Last but not least, below is a small table showing distances to Sainj Valley.
| | |
| --- | --- |
| Sainj to Ropa | 7 km |
| Ropa to Shangarh | 10 km |
| Sainj to Deohari | 10 km |
| Manali to Sainj valley | 88 km |
| Manali to Shangarh | 105 km |
| Mandi to Sainj | 70 km |
| Mandi to Shangarh | 87 km |
| Sainj to Shangarh | 17 km |
| Aut to Sainj | 18 km |
| Aut to Neuli | 27 km |
| Aut to Shangarh | 35 km |
Conclusion
I hope the information above on planning a trip to Sainj Valley and Shangarh was of help. If you have any questions or need any other details, please feel free to ask in the comments section below, or at our Community Forum, and I will be glad to answer.