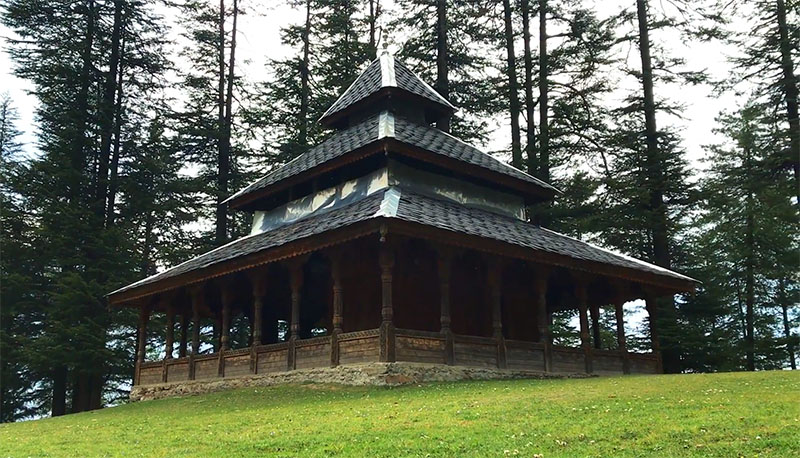 If you think about it, there is really no definite or one-line answer to the question of the best time to visit Sainj Valley. Why? Because it will be different for everyone and will depend on several factors. Not just Sainj but I believe this applies to every tourist destination. When to go will always depend on what you seek.
With that being said, there is a certain time of the year when every tourist destination receives the majority of its tourist. In terms of Sainj Valley and Shangarh, this time happens to be from April to June. But will it suit you as well? Read on to find out.
Please note that in this article, I am only going to talk about the best time to visit Sainj Valley and how the weather here trends. If you want to get further details like how to reach, where to stay and what to see, please read Sainj Valley – A Complete Travel Guide and Itinerary.
About Sainj Valley
For a brief overview, Sainj Valley is a valley located in the state of Himachal Pradesh. At a distance of about 90 kilometers from Manali, it is an ideal destination for people who want to avoid the crowd and visit an offbeat destination. The valley is named after the small village of Sainj and Sainj River. It is located right next to the more famous Tirthan Valley, at the foot of the Great Himalayan National Park(GHNP).
Not many people would have heard of Sainj Valley and the ones who did are more of travelers than a tourist. It is one of the last remaining areas of Himachal that are easily accessible yet largely unexplored. Vast green meadows, snow-capped lush green mountains, clear deep blue skies, and views that will charm you off your feet is what makes it a must-visit place.
The villages of Sainj, Shangarh, Deohari, and Neahi are the most visited places in the Valley. Pundrik Lake and Jiwa Nala trek are some of the trekking destinations here.
Also Read: Places to visit in Sainj Valley and Things to Do
Weather of Sainj
Due to its high altitude, the weather of Sainj Valley remains cold for most of the year. The average temperature in the year is around 20° C. During the summer season, it can go up as far as 35° C and down to 0° C in the winter season. But this will also depend on where you were in the valley. The town of Sainj is warmer than other villages located in the higher reaches like Shangarh and Upper Neahi.
Sainj Valley in Winter
Winter is a good time to go to Sainj if it is snow that you were after. Villages like Shangarh receive snow in January and February. The meadows get buried under a thick layer of white and present a mesmerizing sight. The road to Sainj remains open throughout winter but the internal roads may get blocked if there was a lot of snow.
The month of January and early February will be the best time to plan a winter trip.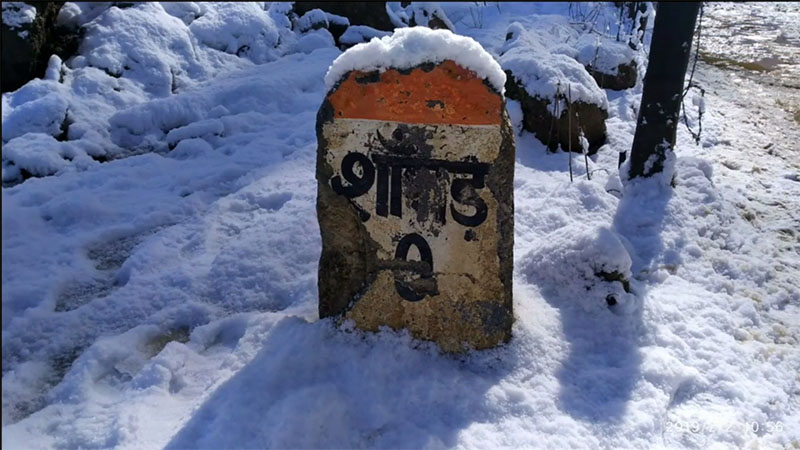 Sainj Valley in Summer
Summers are when the valley receives the majority of its tourists in the form of people looking for an escape from the scorching heat of northern Indian plains. April to June is when the weather here is at its best with moderately warm days and pleasant nights. The roads will be all open including the trekking routes and you will be able to explore Sainj valley completely.
Sainj Valley in Monsoon
Monsoons are not a good time for the trip anywhere in the Himalayas for that matter. This entire region receives a lot of rain each year, sometimes enough to wash away entire sections of the roads. The condition of the internal roads also deteriorates and you may not be able to drive to places like Shangarh. If the weather got worst, you may even end up getting stuck at any of the villages.
On a plus side, the views you get in or immediately after the monsoon season are the best ever. The hills will look as if they have just been washed clean. The entire landscape will get covered under a thick carpet of grass.
Also Read: How to Plan a Trip to Tirthan Valley
Best time to visit Sainj Valley
Now based on the information above, I believe it is safe to say that the best time to visit Sainj Valley is January for a winter trip and April to June in summers. It is an offbeat destination so in terms of a budget trip, you can visit at any time of the year and it will cost about the same.
For photography, I will strongly recommend visiting in January or September. This is when the views are at their best. July and August should be avoided due to the monsoon season. November is an overall bad month to visit as the scenery at this time is very dull. It will be terribly cold and there won't even be any snow around.
For a family trip, May and June will be the best. If you were planning a bike trip, you should think about visiting in September or October.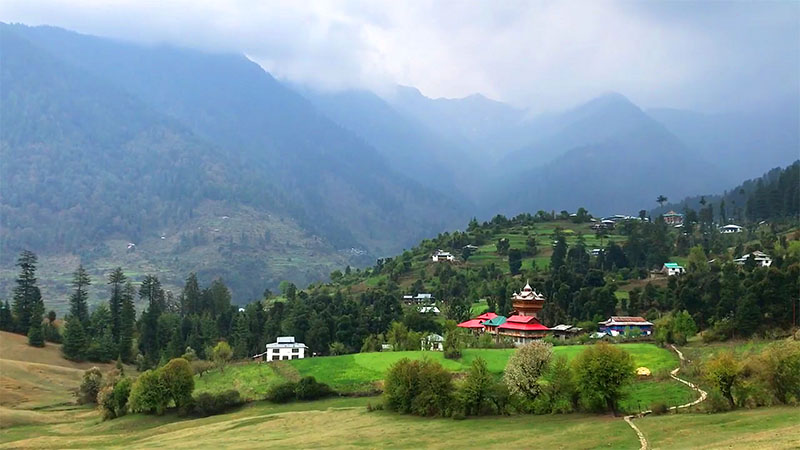 Temperature in Sainj Valley
Below is an overview of how the temperature in Sainj Valley trends. These are just average numbers and will change depending on where you were in the valley, the time of your visit, and between day and night.
The numbers below are in celsius.
| | | |
| --- | --- | --- |
| Month | Average Maximum | Average Minimum |
| Sainj Valley in January | 15°C | 3°C |
| Sainj Valley in February | 20°C | 4°C |
| Sainj Valley in March | 25°C | 10°C |
| Sainj Valley in April | 32°C | 18°C |
| Sainj Valley in May | 37°C | 21°C |
| Sainj Valley in June | 37°C | 26°C |
| Sainj Valley in July | 32°C | 26°C |
| Sainj Valley in August | 32°C | 22°C |
| Sainj Valley in September | 26°C | 20°C |
| Sainj Valley in October | 22°C | 16°C |
| Sainj Valley in November | 20°C | 11°C |
| Sainj Valley in December | 20°C | 4°C |
Conclusion
I hope the information above on the best time to visit Sainj Valley was of help. If you have any questions or need any other details, please feel free to ask in the comments section below, or at our Community Forum, and I will be glad to answer.