There is a long list of tourist places to visit in Zanskar Valley. In fact, the entire valley is a tourist attraction in itself. You can easily spend a few days here exploring the region and will still not be done with all. It is a place where you get to see nature in all its colors and trust me, every color is a sight to behold.
I once somewhere read that sometimes the least known or lesser-visited places turn to be the most beautiful ones. When it comes to Zanskar valley, this quote stands quite accurate. It is one of the remotest areas of our country but at the same time, is one of the most beautiful ones.
Visit Zanskar and its memories will last with you for a lifetime. It is a place standing still in time, offering peace and tranquility that is hard to experience elsewhere.
Please note that in this article, I will talk in detail about sightseeing in Zanskar Valley. For other details like the best time to visit, how to reach, and accommodation, please take a look at How to Plan a Trip to Zanskar Valley.
Places to Visit in Zanskar Valley
There are several tourist places in Zanskar that are worth a visit. But the biggest attraction, of course, remains to be its natural beauty. From the lush green of the Suru river to the absolute white of the Drang Drung glacier to the barren brown of a cold desert, you get to see it all here.
For anyone planning a trip to Ladakh, including Zanskar on your itinerary is a must, if time allows. What do you see in Zanskar valley? Well, below is a list of the tourist places to visit in Zanskar valley and its vicinity.
Suru Valley
Contrary to common belief, your entire journey from Kargil to Padum is not through Zanskar valley. Half of the journey, from Kargil to Rangdum, is actually Suru valley and it is after Rangum that Zanskar valley starts.
You will be surprised by the lush green you will witness in Suru which is in complete contrast with the neighboring Zanskar, a barren cold desert. The valley is spectacularly beautiful but surprisingly doesn't receive much attention as most of the people just pass through rushing towards Padum.
The Suru Valley is the starting point for rafting trips (in Suru River), and it also provides a base for mountaineering expeditions to the Nun Kun mountain massif. For more details, please take a look at How to Plan a Trip to Suru Valley.
If it is a glacier that you want to see, then there is no better place to do other than Suru and Zanskar. There are three different glaciers that you get to see between Kargil and Padum. The best part is that you can view them up close right from the road without having to trek at all.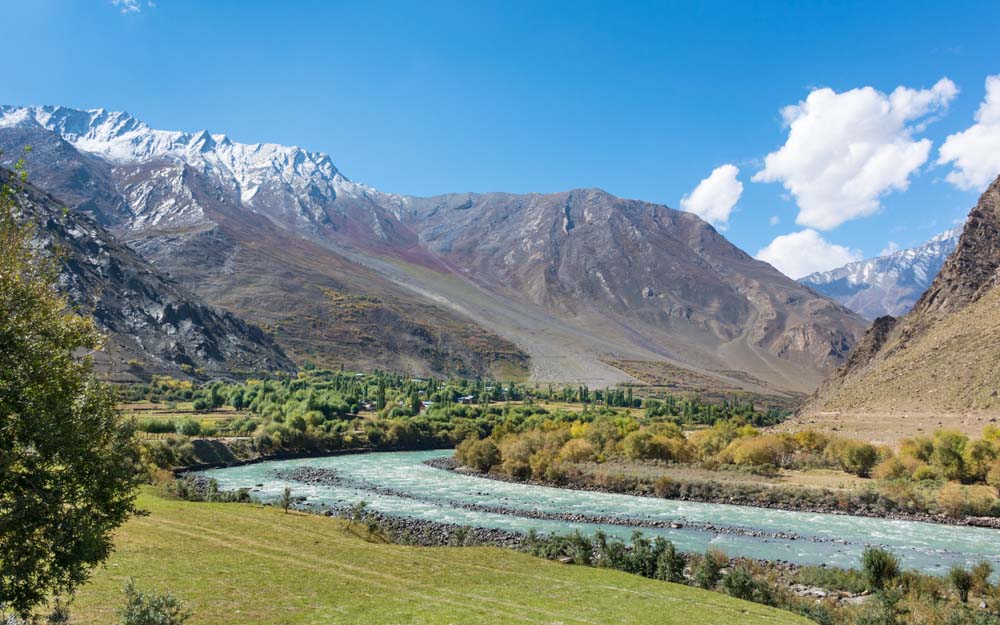 Shafat Glacier
It is a 14 km long glacier in Suru valley which gives rise to the peaks of Nun and Kun and also provides a base to climb these two mountains.
Water from this glacier forms a stream known as "Shafat Nala" which adds to the flow of the Suru river. It is a broken, ice-falling glacier melting at an alarming rate due to Global warming.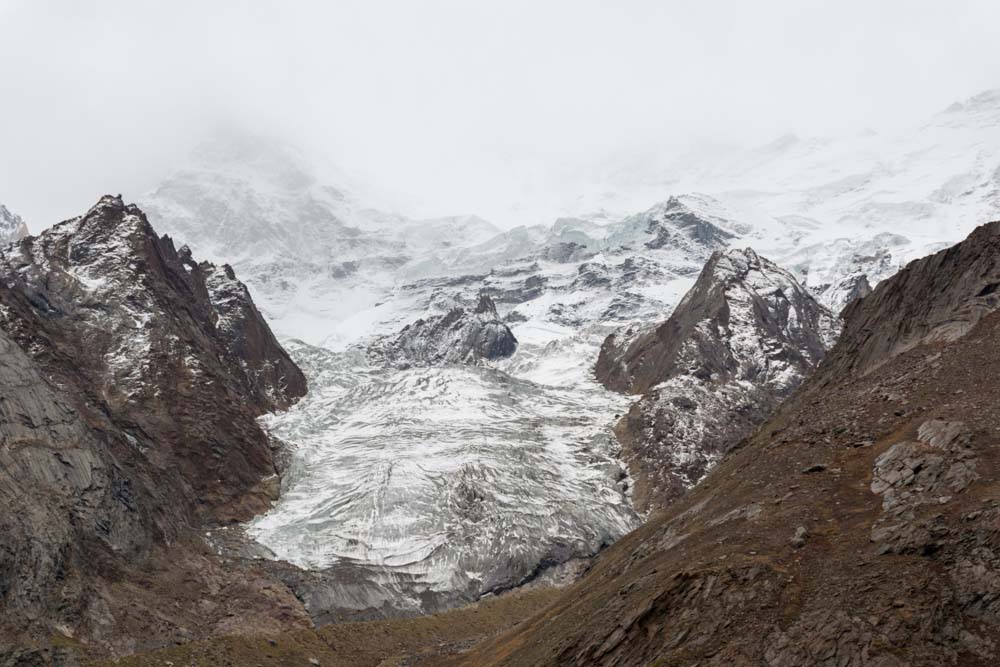 Parkachik Glacier
Located at a little distance from Parkachik, it is a majestic mass of ice moving slowly down the slopes of Nun and Kun peaks. You can walk up to the glacier via a suspension footbridge over the Suru river.
Huge slabs of ice occasionally peel off the 300 ft high front wall of Nun Kun and fall into the Suru River, providing a magnificent view of the huge ice-fall.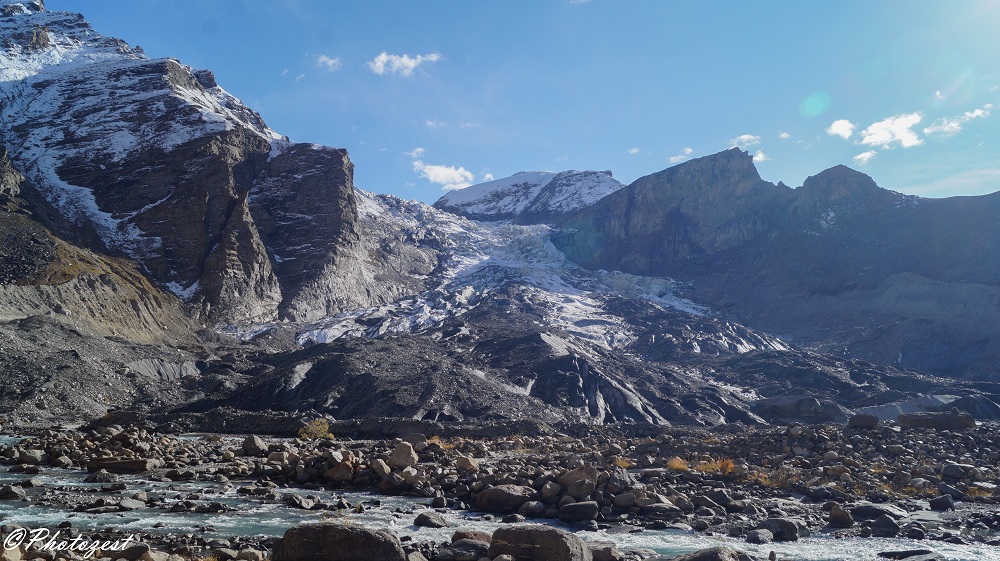 Drang Drung Glacier
This glacier is possibly the most popular among all places to visit in Zanskar Valley. At the top of the Pensi La pass, you will be greeted with breathtaking views of the massive Drang Drung glacier.
It is more or less a river of ice and snow and is considered to be the largest glacier in Ladakh outside the Karakoram range, second only by Siachen Glacier.
It also gives rise to the Doda peak which lies on the rear side of the glacier and is the source of the Doda (also known as Stod) river.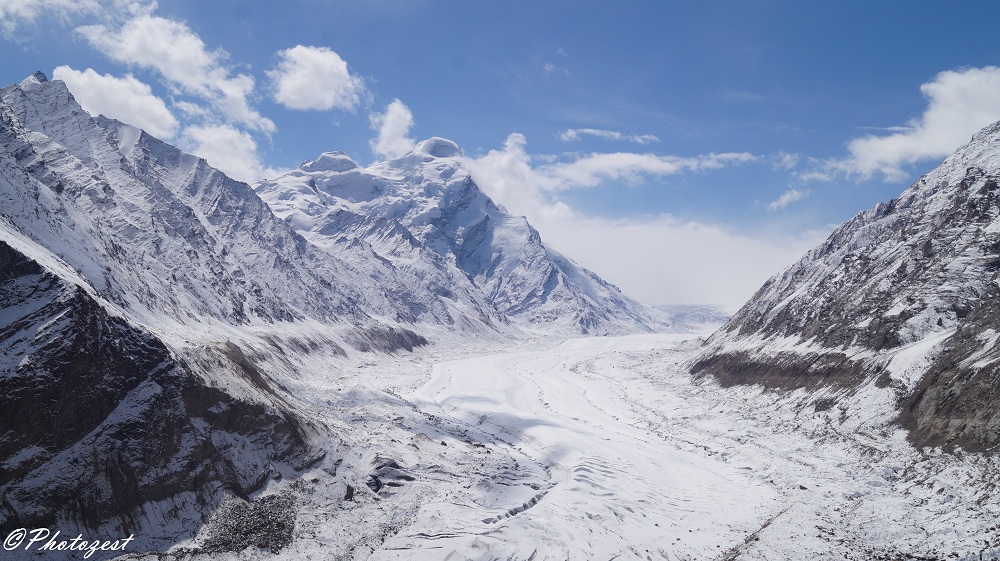 Parkachik La 
The only way to reach this pass is an easy trek from Panikhar. If you are staying overnight at Panikhar, you walk up to the pass and return by evening.
Another way is to start from Panikhar, cross the pass, and descend down to Parkachik on the other side. This pass provides amazing views of Nun – Kun massif. You also get to see other peaks in the main Himalayan ridge separating Kashmir from Ladakh.
Also Read: Best Time to Visit Zanskar Valley – Road Status, Sightseeing
Pensi La
Known as the Gateway to Zanskar, this is a relatively easier pass to cross as compared to other passes in Ladakh. As a matter of fact, you will be on top of the pass before you even realize that you are climbing up.
The descent from Pensi La towards Zanskar valley is actually steeper than the climb up from Rangdum but not too difficult. Pensi La is 4,400 m (14,436 ft) above sea level and connects the Suru Valley region to the Zanskar Valley region. The pass is also spelled as Penzi La.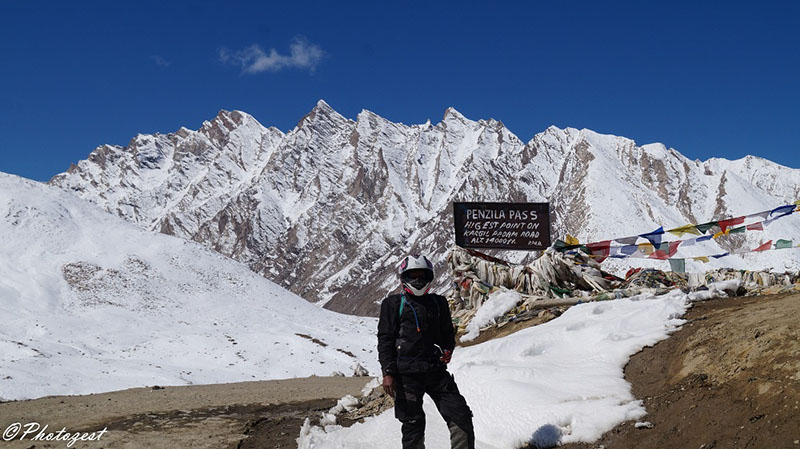 Umasi La
Accessible only by a tough trek, this 5342 meters high pass connects Zanskar to Lahaul valley. There is no road across this pass yet and getting atop the pass is a tough, several days long, trekking expedition.
Shingo La
This pass is on a long-distance footpath linking Zanskar and Lahaul valleys, from Darcha to Padum. For trekkers, it is a relatively easier pass with no glacier trekking or steep climbs.
A road running across this pass, connecting Darcha in Lahaul and Padum in Zanskar is currently under construction. It is known as Darcha to Padum road that for now is only accessible by either foot or a 4×4 SUV.
Umba La
The common route to reach Padum is via Kargil. But there exists another road. It connects the town of Sankoo directly to Dras on Srinagar Leh Highway. The road will take you across Umba La Pass at an elevation of 4,496 meters (14,750ft).  The road is open only for about 5 months in a year, from June to October, and has been recently asphalted.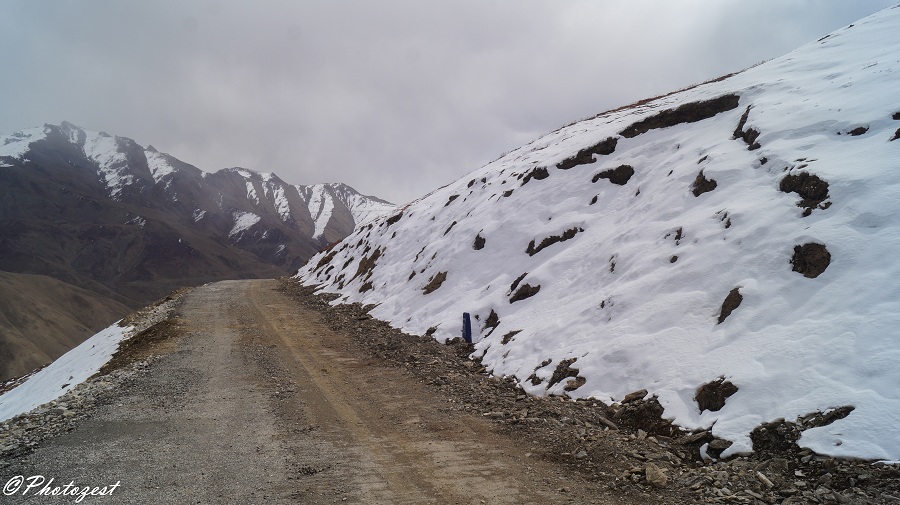 Nun-Kun Massif
If it is a clear day, you will continue to see the rising twin peaks of Nun and Kun for the most part of your journey towards Rangdum. Nun is the highest peak in the part of the Himalayan range lying on the Indian side of the Line of Control in Jammu and Kashmir.
Together, these two beautifully mysterious mountains are one of the biggest attractions of Suru valley. Nun is forever covered in snow, a white peak whereas its next-door neighbor, Kun is barren black. These two mountains are right next to each other, a perfectly beautiful combination of black & white that never changes.
Also Read: Zanskar Valley Road Map & Travel Guide
Ta Tso and the Lang Tso lakes
These are two small lakes located at the top of Pensi La Pass, at a small distance from each other. If you were crossing the pass in late May or early June, chances are that you will find them both frozen.
Ta Tso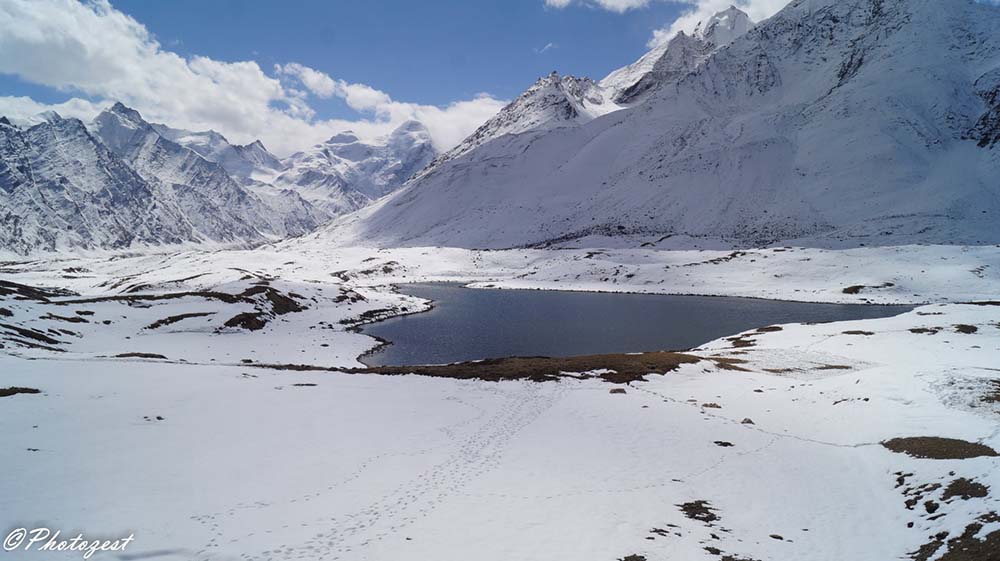 Lang Tso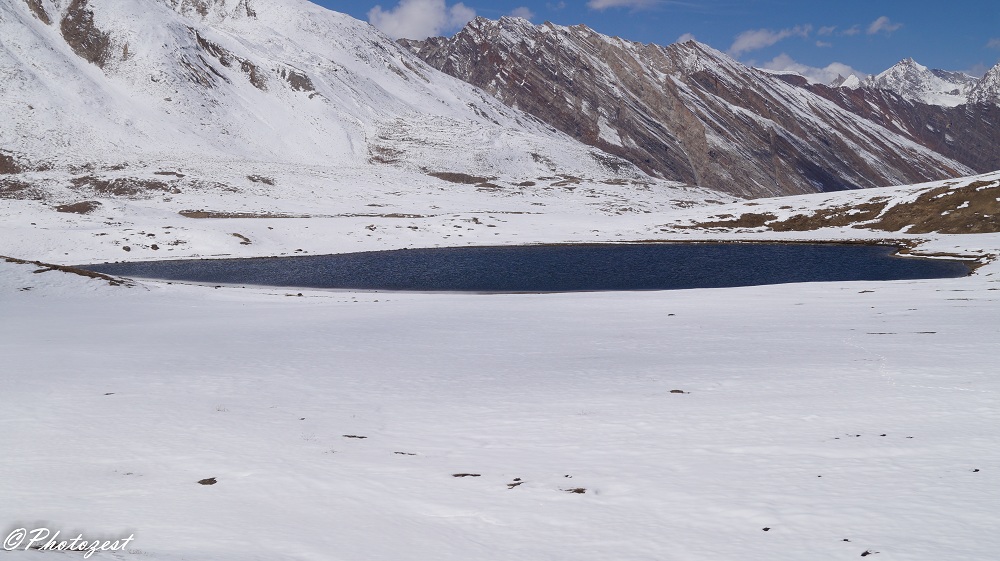 Fort of Rangdum / Rangdum Gompa
5 Kilometers from Rangdum, located on a small but steep hill,  is the Rangdum Gompa. It was actually used as a fortress by the Dogra armies of General Zorawar Singh.
It is an ancient monastery from the 18th century and a visit is recommended.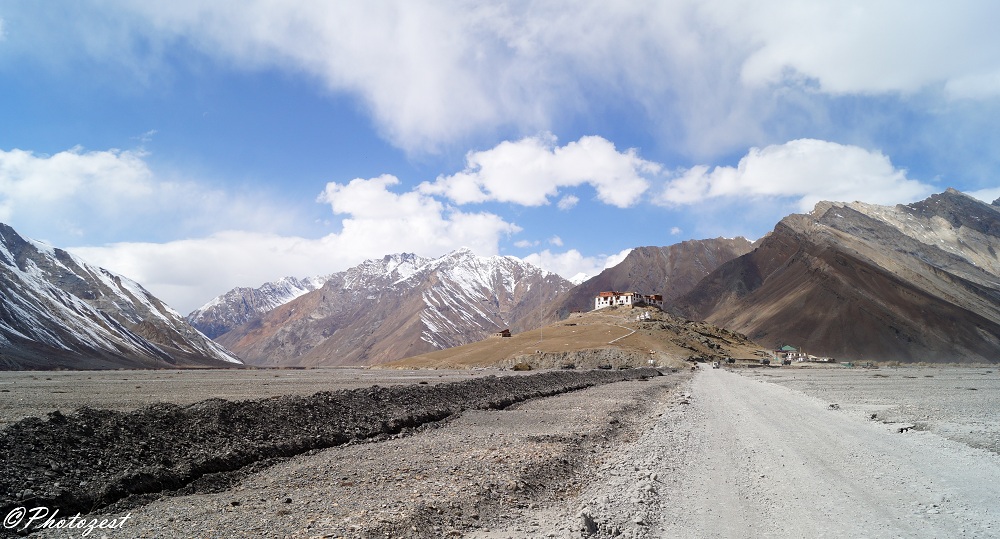 Zangla Fort or Palace
In ancient times, Zanskar was under two different kings, one ruling Padum and the other ruling Zangla. The ancient Zangla fort or palace was the residence of the king of Zangla and is open for tourists. The descendant of the rulers of Zangla in fact lives in the village and you can meet him as well.
Doda River
Also known as the Stod river, it is a 79 km long river that forms the Stod valley within Zanskar. This river is famous for adventure sports and rafting events are organized throughout its length.
Also Read: Zanskar Valley Taxi Rates – Updated Rate List
Zanskar River
The Zanskar river is formed after Lungnak river merges into Doda river near gzhung khor, (Zanskar's central valley). Zanskar river finally merges in to Indus river near Nimmu.
Suru River
For the most part of your journey through Suru valley, you will be traveling on the banks of the Suru river. This river, originating from the Panzella glacier which lies at Pensi La pass near the Drang Drung Glacier, is a major tributary of the Indus river
Suru River is also the sole reason behind the lush green of Suru valley. The river has extensive possibilities for rafting which is practiced during the summer.
Zanskar valley is said to have the longest uninterrupted Buddhist heritage of any region in the world. It is believed that it was through Zanskar that Buddhism made its way into Ladakh. Some of the oldest Buddhist monasteries are located here and are definitely worth a visit. Below is a list.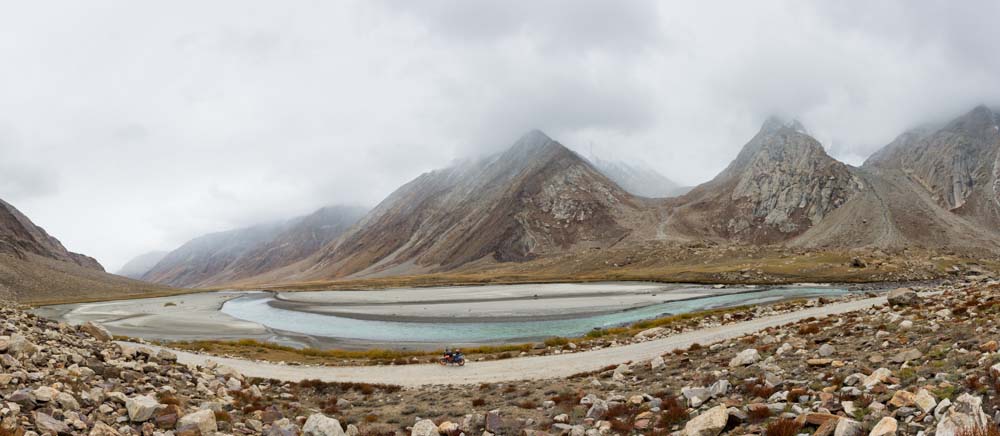 Sani Monastery
Considered to be the oldest religious site in the whole region of Ladakh and Zanskar, this monastery is located at a distance of 6 kilometers from Padum in the village of Sani. It is said to be founded by the famous Kushan emperor, Kanishka.
Bardan Monastery
Located approximately 12 km from Padum towards Reru, it is a 17th-century monastery. The location of this monastery is quite scenic, on a huge rock right next to the river. The monastery consists of a large Dukhang or assembly hall which has some grand statues of Buddhist figures and several small stupas in clay, bronze, wood, and copper.
Dzongkhul Monastery
Located near the village of Ating, this monastery is famous for murals believed to be painted more than 300 years ago. This monastery also offers mesmerizing views of the valley leading to Umasi La Pass.
Also Read: Road Trip to Zanskar Valley – An Adventurous Ride
Karsha Monastery
Karsha is the largest and the most important monastery in Zanskar. It is directly under the control of the younger brother of the Dalai Lama. There are ancient rock carvings at the site and several wall paintings from 958-1055 AD. You also get an amazing view of the entire valley from the monastery.
Pibiting Monastery
It is another ancient monastery located near the village of Pibiting, on the road towards Hanumil Village.
Stongdey Monastery
Also known as Stongde, Stongday, Tonday, or Thonde, this monastery is located approximately 18 km from Padum on the road to Zangla. It is believed to be founded in 1052 AD.
Phuktal Monastery
Also known as the cave gompa, this monastery is an almost 4 to 5-hour walk from the village of Anmu. It is a 14th-century monastery famous for 700-year-old mural fragments in the Alchi style.
The view of the surrounding valley from this monastery though is its greatest appeal. This monastery also offers rooms for rent. So you can trek there, stay at the monastery for the night and return to Padum the next day. For more details, please take a look at How to Plan a Trek to Phuktal Monastery from Padum.
Things to do in Zanskar Valley
Other than visiting all of the places that I mentioned above, below is a list of some other activities that you can enjoy while in Suru and Zanskar Valley.
Wildlife SIghting
If you are lucky, you may be able to catch some wildlife in Zanskar like marmots and foxes.
Chadar Trek
This is a trek that only happens in the months of January and February. The word "Chadar" is used to describe the sheet of ice frozen on the Zanskar river. Trek is from Nimmu to Padum and you walk alongside the frozen Zanskar river.
River Rafting
Rafting is organized in the rivers of Suru and Doda during the summer months. You can book an expedition in either Kargil or Padum.
See a Snowfall
If you were traveling early in the season, towards early May or late October, you will have a fairly good chance of catching a live snowfall in Zanskar Valley.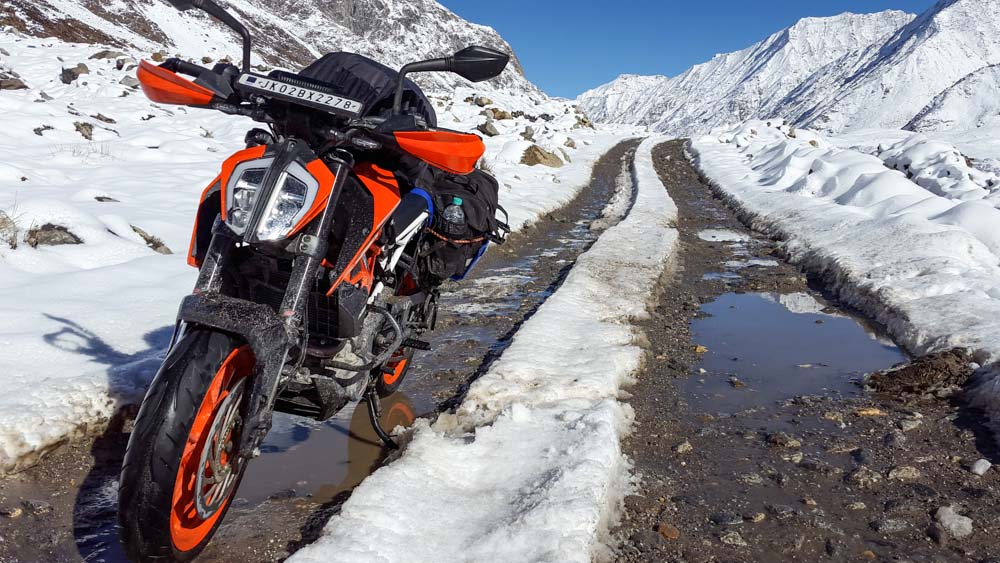 Places to visit in Zanskar Valley & Things to Do – Conclusion
I hope the information above on places to visit in Zanskar Valley was of help. If you have any questions, please feel free to ask in the comments section below, or at our Community Forum, and I will be happy to answer.