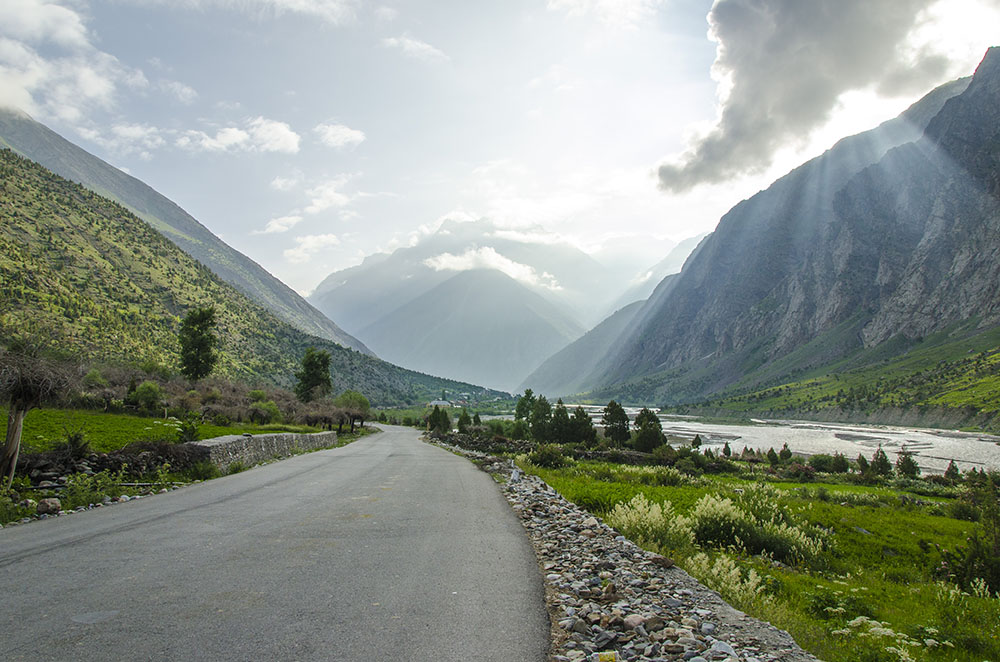 Manali Leh highway has always been given preference over the Srinagar Leh highway. For as long as Ladakh has been a hot destination for adventure seekers and travel enthusiasts, the most common itinerary for this journey has been to reach Leh Ladakh via Manali and return via Srinagar.
People always think that the Manali Leh highway is far better than the Srinagar route. It is considered to be more fun to travel on and even more beautiful than the Srinagar route. While this belief is not really correct, there are still several reasons why you would want to travel to Leh Ladakh via Manali rather than Srinagar. Listed below are the top 7 of these reasons.
7 Reasons to Travel to Leh Ladakh via Manali
No matter how we look at it, one fact that cannot be denied is that both these roads are equally beautiful. They are both thrilling and adventurous and enough to inspire the awe out of you.
An absolute comparison also cannot really be drawn. Both the roads have their own advantages and disadvantages. What would finally be the decisive factor depends on one's own personal choices.
With that being said, let us take a look at when and why you should choose to travel to Leh Ladakh via Manali and not Srinagar.
Also Read: How to Plan a Journey on Manali Leh Highway
Travel Time
This is one of the most common factors due to which people chose to take the Manali Leh route. It may be different for people living closer to Jammu or Srinagar. But for the majority of the tourists, reaching Ladakh via Manali is a time-saving affair than via Srinagar.
You can easily cover the entire stretch between Manali and Leh in two days. Whereas, if you want to travel from Srinagar, it would become a 3 days journey.
For example, if you are starting from Delhi, you can reach Manali on Day 1 and then Leh on Day 3. It will be a very long Day 2 but it can still be done.
However if you are taking the Srinagar route, you would first have to reach Jammu on Day 1, then Srinagar on Day 2 and Ladakh on Day 3 or 4, unless you are living somewhere closer to Jammu.
This however applies more if you are not intending to cover Srinagar Leh route at all. However if you are planning to cover both in your journey, total duration would pretty much come out to be the same, no matter which road you take first.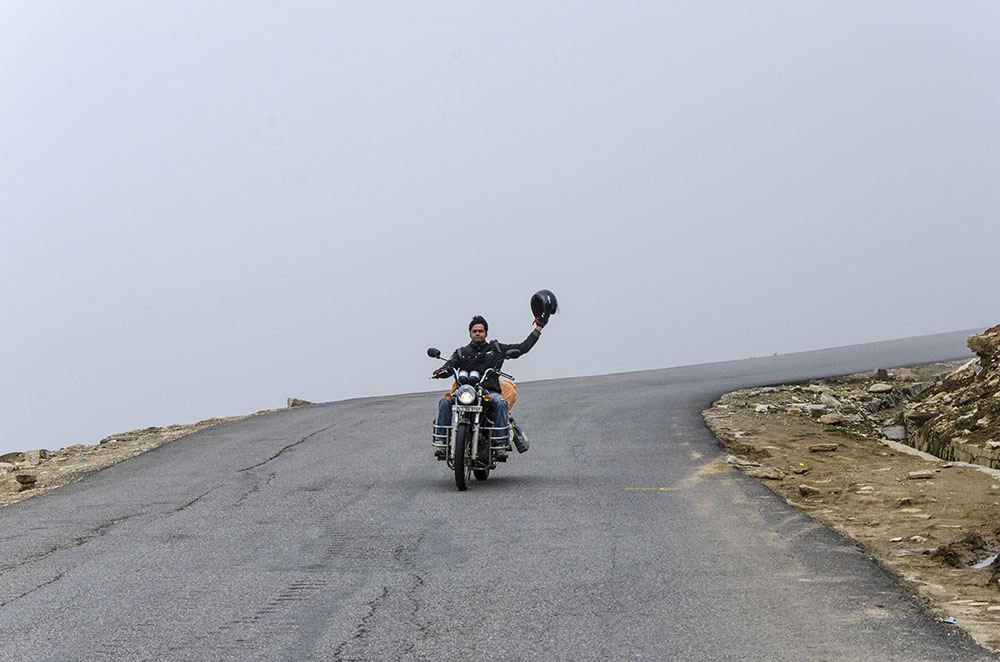 Excitement
This is probably the biggest reason why Manali Leh highway wins hands down. When you are packing for your Ladakh trip, you want the fun and excitement to begin immediately. You want to reach those thrilling roads, diverse landscapes, high altitude passes as fast as you can.
If you are approaching Leh Ladakh via Manali, the adventurous journey starts right on the morning of Day 2 as you climb Rohtang La Pass.
However, if you are think of the Srinagar road, you first got to ride a monotonous journey through plains all the way to Jammu, then to Srinagar and then the journey you were waiting for starts.
Adrenalin Rush
There is nothing like it really. You get your first taste of the thrill as early as the morning of Day 2; the moment you start riding/driving on beautiful but treacherous zig zags of mighty Rohtang La.
As you descend on the other side into Lahaul Valley, you know this was just merely the beginning and there is a lot more fun to come yet.
Reaching Ladakh via Manali means one surprise after another. This route is just filled with so many. Roads that will make your heart jump into your mouth, 5 high altitude passes, 2 beautiful lakes, Gata Loops, More plains – what more can you ask for.
The Element of Surprise
Another reason why people prefer to reach Ladakh via Manali is to enjoy the evolving landscape. You first pass through the lush green valleys of Kullu and Manali, climb up the mighty Rohtang La and experience the vistas as they turn from greenery to a cold desert gradually.
However the element of surprise will be a lot less if you were taking this road for the return journey. Whatever you will see here is something that you would already have seen in Ladakh and Kashmir.
The vistas won't look that mesmerizing, passes won't seem that challenging, small lakes of Suraj taal and Deepak Taal will look like just ponds after experiencing Pangong and Moriri.
The zig-zags of Gata loops won't present anything new, More plains will look dull after seeing a similar landscape in Nubra Valley. In short, it will just kill the fun.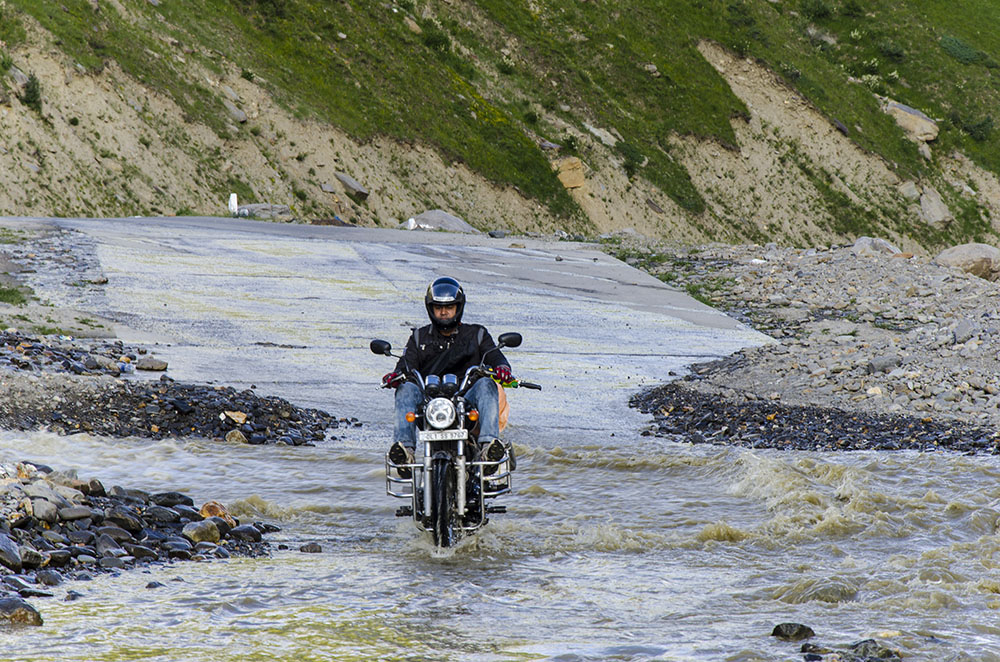 The Unrest in Kashmir
This is one of the biggest reasons why people want to avoid Srinagar route. For example, in 2016 the entire Ladakh season went by with a lot of unfortunate incidents in Kashmir valley. Due to this, people just avoided the Srinagar Leh highway altogether. They reached Ladakh via Manali and took the same road for the return journey home.
There is always a high chance that things may turn violent in Kashmir valley. You may need to alter your plans anytime. But with Manali Leh road, the only factor that can force you to cancel or postpone your trip is just Mother Nature.
Also Read: Is Kashmir Safe for Tourists to Travel Now?
Better preparation for what to come
This is another very important factor. Driving or riding on Manali Leh road will prepare you better for what is yet to come in Ladakh. You get to practice your hand on the wheel. After driving for almost 500 kms between Manali and Leh, there is nothing in Ladakh that you cannot handle.
Better placement of Zanskar In the itinerary
In my opinion, if you want to visit Zanskar valley, it is best to do it while you are on your way to Srinagar from Leh. It adds a little more spice in your return journey. It will be something that you still look forward to after completing the valleys of Ladakh.
From Leh, you can reach Kargil and then take the Kargil Padum Road to arrive in Zanskar Valley. Even after completing all of Ladakh, you will still have more surprises waiting in your itinerary. It will no longer be just a return journey home.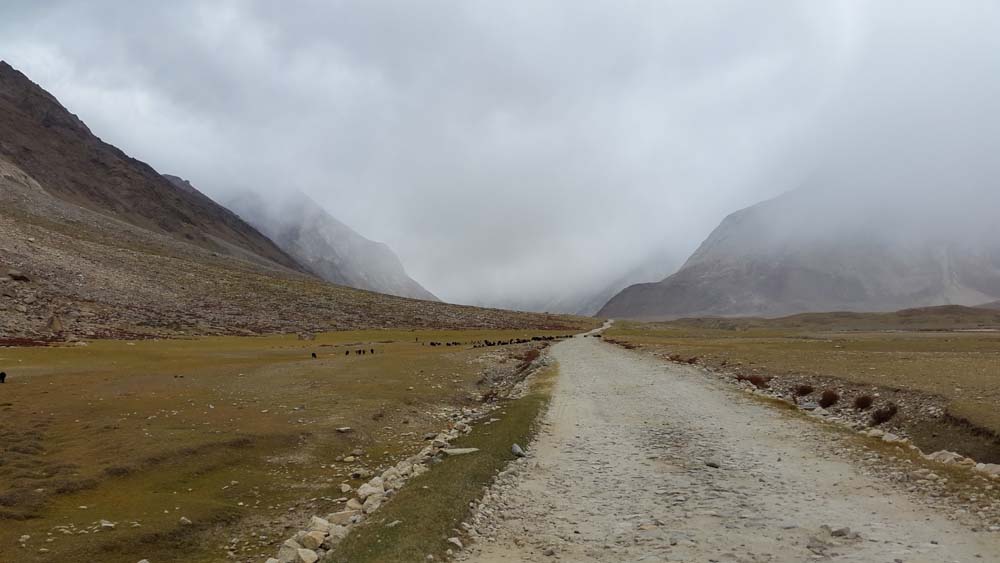 Leh Ladakh via Manali – Conclusion
In the end, I would again like to add that no matter how you plan it, you must include both these roads in your Ladakh journey. Skipping either one would mean that you missed a lot.
I hope this information on choosing whether to go to Leh Ladakh via Manali or Srinagar was of help. If you have any further questions, please feel free to ask in the comments section below or our Community Forum, and I will be happy to answer.