The first time I visited Dhanaulti several years ago was quite by accident. Back then, it was nothing but a small village with a couple of hotels in it. I and a friend of mine were on our way to Gangotri. Those were the early days when I had just started to travel and I am not sure even sure why but somehow we got the idea that a bike trip to Gangotri can easily be made from Delhi over a weekend. Crazy, right? But back then, it seemed doable and we started on our way on a Saturday morning on my friend's 180CC Pulsar, that too in the month of August.
What followed next was a painful journey through heavy traffic and an endless line of Kanwariyas and 6 hours of non-stop rain beating down on us. After almost 10 hours of a ride, we had barely reached Chamba, which is when we realized that it would probably be best to drop the idea of visiting Gangotri. Tired and badly exhausted, we took the turn from Chamba towards Mussoorie looking for a place to stay for the night and that is how we ended up in Dhanaulti. What was a terrible day finally ended in us discovering a new and stunning place that became my weekend getaway in the coming years. Since then, I have been to Dhanaulti countless times and it remains to be my preferred place to go when I want to get away from regular city life for a while.
What makes Dhanaulti so special and how can you plan a visit here is what I will be discussing in this article.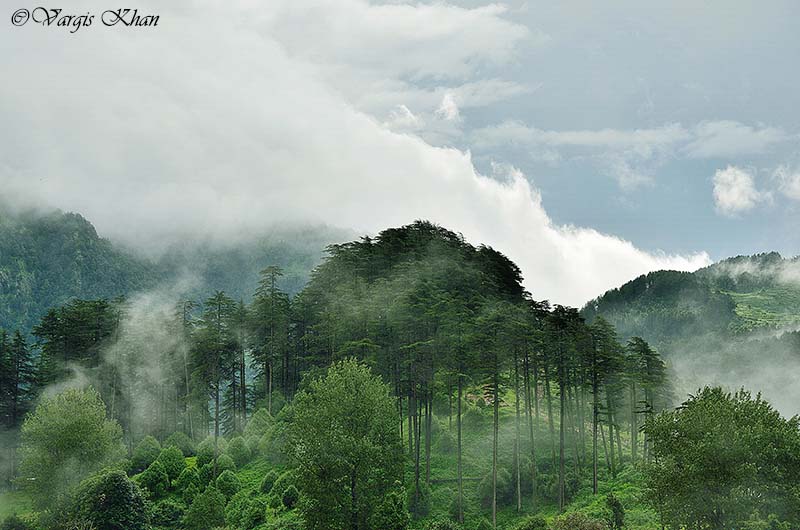 Below is a quick navigation menu of the details we will be discussing in this post.
About Dhanaulti
---
Dhanaulti is a small hill station located about 25 kilometers from the hill station of Mussoorie in the foothills of the Garhwal Himalayan range. It falls on the road from Mussoorie to Chamba. It is a very silent, peaceful and sleepy little village best known for its stunning natural beauty.
Location of Dhanaulti
Dhanaulti is located about 320 kilometers from Delhi which takes about 9 to 10 hours to complete. Distance between Dhanaulti and Dehradun is approximately 60 kilometers. Rishikesh is at a distance of 100 kilometers via Chamba and 70 kilometers via Dehradun.
Also Read: How to Plan your Vacation in Mussoorie
Why visit Dhanaulti
If you are looking for a vacation with tons of tourist activities, plenty of shopping and a long list of places you can go to, then it is not the place for you. If however, your idea of a vacation is to spend some quality time in a mesmerizing place with plenty of silence around, then Dhanaulti is where you should go. It is a very serene town and the vistas you get from here are absolutely stunning. The weather here remains pleasantly cold throughout the year. Come to Dhanaulti and spend a couple of days doing nothing but to sit and relax with great views out of your window. It is also a perfect destination to try landscape photography. Lush green hills, waterfalls, smooth roads, perfect views and relaxing peace, that is Dhanaulti for you.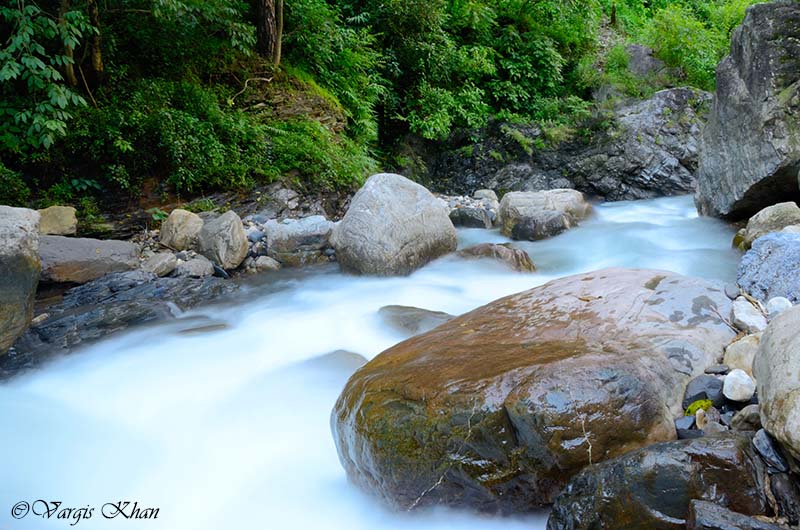 How to reach Dhanaulti
---
Reaching Dhanaulti is easy and pretty straightforward if you were traveling by your own vehicle. The place is well connected with a super smooth road to nearby towns like Haridwar, Rishikesh, Mussoorie and Dehradun. Things, however, can get a little tricky if you were traveling by public transport. Let us take a look at the options one by one.
How to reach Dhanaulti from Delhi by Road 
Let me first describe the journey if you were traveling by road and your own vehicle. For the sake of explaining the route, I will assume Delhi as your starting point. Total distance will be about 320 kilometers in total, of which, 100 kilometers will be in the hilly areas. Travel time can easily be 10-11 hours so I will recommend that you get an early start. The route will be as mentioned below.
Delhi – Meerut – Khatauli – Muzaffarnagar – Roorkee – Haridwar – Rishikesh – Narender Nagar – Chamba – Kanatal – Dhanaulti – Mussoorie – Dehradun – Roorkee – Delhi 
As you can see, Dhanaulti can be approached either via Rishikesh or Dehradun. I will recommend that you travel on both sides of the route though. You can reach Dhanaulti via Rishikesh and return via Dehradun while covering Mussoorie on the way; or do it the other way around.
Also Read: Best Honeymoon Destinations in Uttarakhand
How to reach Dhanaulti from Rishikesh 
From Delhi to Rishikesh is a super smooth highway now and it should not take you long to reach there. The only problem could be the traffic on some stretches, especially as you get closer to Haridwar and after that. Once you reach Rishikesh, take the road towards Narender Nagar and continue to Chamba. The road climbs up quite rapidly after Rishikesh and the ascent is steep as well, so drive carefully. After Chamba, the road will divide into three parts. One will continue towards Gangotri, second towards Tehri and the third towards Mussoorie. You will turn on the one towards Mussoorie and reach Dhanaulti via Kanatal. Rishikesh to Dhanaulti is about 100 kilometers and can easily take you 4-5 hours depending on your speed and breaks.
How to reach Dhanaulti from Dehradun 
If you went via Dehradun, the distance reduces to about 60 kilometers but the travel time will remain almost the same. From Dehradun, take the road towards Mussoorie which too is a bit steep and usually has a lot of traffic on it. Do not enter Mussoorie and take the bypass towards Dhanaulti.
Below is a road map of Dhanaulti.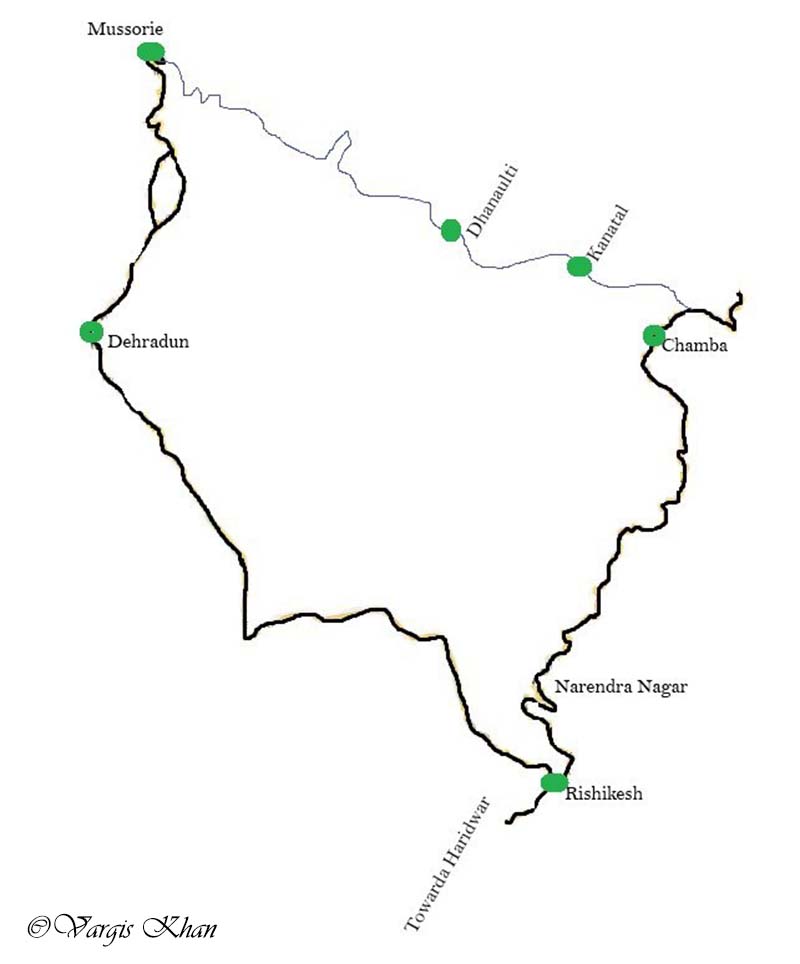 Dhanaulti Road Conditions
Starting from Delhi, the road is super smooth for the most part until you get closer to Haridwar. A little before Haridwar, it will turn into a single lane highway which is a nightmare to drive on due to heavy traffic of buses and trucks. After you cross Rishikesh, the road will turn good again and will remain so until Chamba, with a few bad patches in between. Between Chamba and Dhanaulti is a super smooth stretch and a highly scenic one as well. The road remains a mix of average and bad between Dhanaulti and Mussoorie and then mostly average until Dehradun. There are a lot of bad patches between Dehradun to Roorkee via Chhutmalpur but Roorkee to Delhi is a smooth drive.
Best Vehicle for Dhanaulti 
You will see the locals here drive around in a Maruti Alto and Bajaj Chetak as well so there is really no best vehicle as such. The only thing that matters is that you get your car or motorcycle service and prepared well in advance. As I mentioned, the drive from both Rishikesh and Dehradun is a bit steep so make sure that your vehicle can handle it. You will find a lot of people climbing towards Mussoorie on automatic scooters like Activa as well.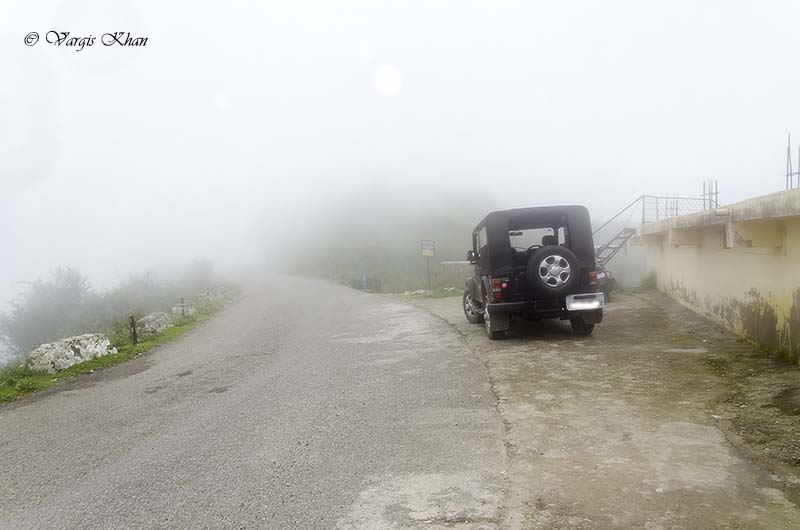 How to reach Dhanaulti by Bus
There are no direct buses from any major city for Dhanaulti and your journey will have to be broken in parts. For example, if you were coming from Delhi, you will first have to reach Haridwar, Rishikesh, Dehradun or Mussoorie by Bus, which is really easy. All these places are very well connected by Bus to Delhi and every other major city nearby. It would be best if you can find a direct bus for Rishikesh or Mussoorie because things will get a bit easier this way.
From Mussoorie, there are several buses for Tehri throughout the day and all of them pass through Dhanaulti. The first bus is in the morning at 7 and fare per person will be around Rs. 60-70. For the return journey, the bus from Tehri to Mussoorie can be boarded from Dhanaulti. Another choice would be to board a shared cab from either Mussoorie or Dehradun which the locals use.
Finding a direct bus from Rishikesh would be tough. If you located one, then it's great. Otherwise, board any bus that can drop you at Chamba. These would be the buses going towards Gangotri, Yamunotri, Uttarkashi or Tehri. From Chamba, you will have to board a shared cab for Dhanaulti. Shared cabs on this route will be easier to find and are more frequent than a Bus. Sometimes though, you may even have to wait for an hour before a mode of transport arrives.
How to reach Dhanaulti by Train
Nearest railway station to Dhanaulti is located at Dehradun at a distance of about 60 kilometers. There are frequent trains to and from cities and town across India for Dehradun. Rishikesh would be the next closest railway station after Dehradun.
How to reach Dhanaulti by Flight
The nearest airport to Dhanaulti is the Jolly Grant Airport in Dehradun, which is about 85 kilometers away.
How to reach Dhanaulti by Taxi
From Haridwar, Rishikesh, Dehradun, and Mussoorie, you can also board a private taxi after you get here by train, Bus or flight. From Dehradun, a taxi will cost about Rs. 2000 and Rs. 3000 – 4000 from Rishikesh and Haridwar.
Local Transport in Dhanaulti
Dhanaulti is just a small village and you can get from its one end to the other in about 10 minutes on foot. You do not really need local transport to move around locally here.
Where to Stay in Dhanaulti
---
Hotels in Dhanaulti
There are several hotels in Dhanaulti which will fit in anyone's budget ranging from Rs. 700 to Rs. 2500 and even more than this. As Mussoorie has now started to get a bit crowded, people wanting to get away from the crowd usually travel towards the towns of Dhanaulti and Kanatal. Due to this, a lot of hotels have come up in Dhanaulti as well. From a budget point of view, estimate the average cost to be around Rs. 800 per day.
If you were traveling here during the weekend, then I would strongly recommend booking a hotel in advance; especially if it was a long or extended weekend. If by any chance, you were not able to find accommodation in Dhanaulti, then continue towards Kanatal. There are a lot of hotels in between in the villages like Batwal Dhar where you can find budget guesthouses.
If your budget allows, Hotel Apple Orchid is a good place to stay. [Picture below]. For more information on this hotel, please read A Complete Review of Hotel Apple Orchard, Dhanaulti.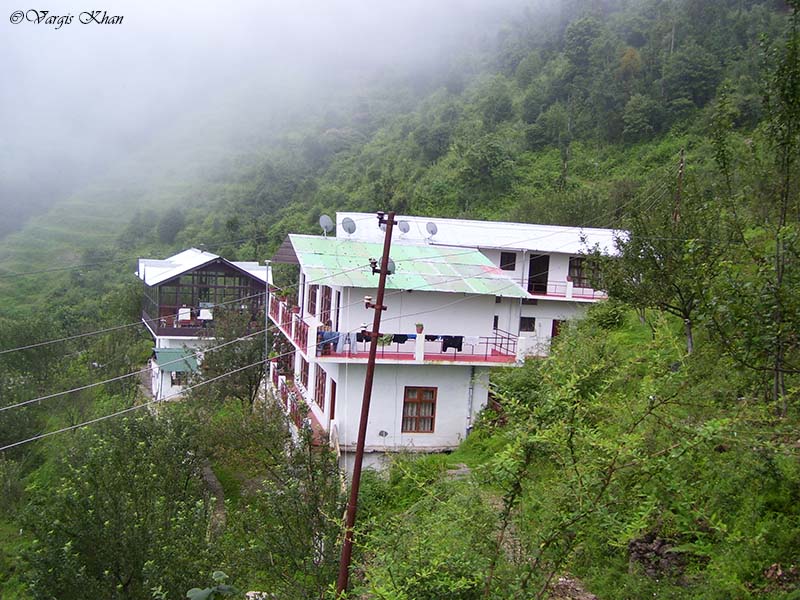 Camping in Dhanaulti
 There is one campsite in Eco Park of Dhanaulti. Other than this, you will only find cemented hotels to stay here. There are, however, several camp sites on Dhanaulti – Mussoorie road. You will also find a few near the villages of Kaddu Khal, Lambdar and Kanatal. These are all luxurious camp sites though and expect the price to be around Rs. 2000 per day.
Self Camping
If you want to pitch your own tent, then yes, self-camping is an option too. Finding a spot suitable enough can be a bit tricky though. I will recommend camping near any of the villages. There is wildlife in this region so please be careful and do not set up your camp in the middle of nowhere.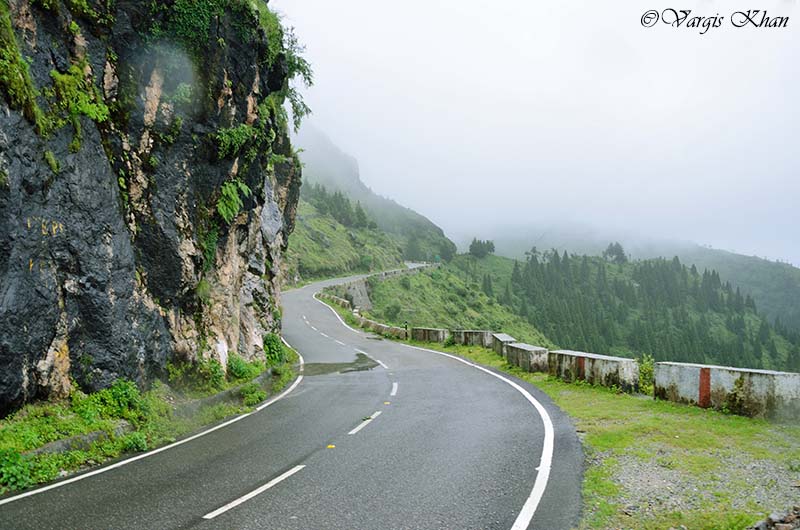 What to see & Things to Do
---
If you were wondering about what can we see in Dhanaulti, then the answer is the natural beauty of the place. Dhanaulti is a small town comprising of barely 50 houses and a few hotels. It is not a place that many people visit because the nearby town of Mussorie over-shadows it. There is nothing about this place that stands out, it is just another small village in the hilly region of Uttarakhand but yet it has a charm of its own.
What to see in Dhanaulti
The silence and peace in this village is something that is only matched by the small villages in Ladakh and Lahaul/Spiti region. Surrounded by lush green hills and tall pines trees, it is a place perfect for anyone looking to get out of the city and go spend a few days in peace.
With that being said, there are a few places to visit in and around Dhanaulti that are worthy of note.
Also Read: Mana Village – How to Plan your Trip & Explore
Surkanda Devi Temple
Located about 8 km from Dhanaulti, this temple is connected with the myth of Sati and Shiva's Tandava. As per the mythology, Shiva passed through this spot moving Sati's dead form and inadvertently dropped her head at this spot. That is how the temple of Surkanda Devi started to exist and is visited and is considered among the top tourist places in Dhanaulti and the area around.
This temple is part of the Devi Darshan triangle trek to Surkanda Devi, Chandrabadni and Kunjapuri.  It is a moderately challenging trek of 2 kilometers from the main road towards Chamba. You will have to leave your vehicle parked by the road and climb a long series of stairs to get to the temple. The temple and the entire trek is surrounded with dense forests. Once you get to the top, you get an awesome and scenic view of the entire surrounding valley. It is also famous for its Ganga Dussehra fair in autumn.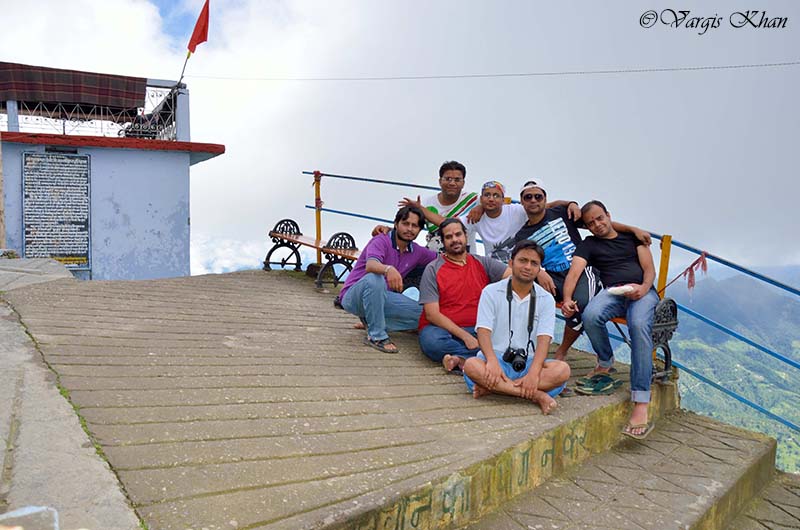 Government Aaloo Farm
This is actually a government Potato Farm but is the best spot in Dhanaulti to get a perfect sunrise view and some great captures. Just ask any of the locals and they will point you in the right direction.
Eco-Park
Eco Parks are the only two tourist spots in Dhanaulti itself. There are two small parks in the village located on both of its ends. Once is called Amber and the other one as Dhara, located about 500 meters apart. Both these parks were developed by the Forest Department with the help of the locals. Both the parks are built around a protected patch of small forest containing Deodar Trees. There is a campsite and an adventure sports facility available as well in Eco Park.
The list of places to visit in Dhanaulti is limited to just these four places. Other than this, there is really nothing else to see within Dhanaulti itself but the nearby town of Mussoorie has a really long list of tourist places to keep you occupied for several days. I have covered this topic in a different article, What to see in Mussoorie and Things to Do.
Pariyon ka Mandir
If you do not mind a little bit of trekking, you can also visit the Pariyon ka mandir but please do take a local as your guide for this trek as there is a risk of getting lost [and also being attacked by dogs]. The trail is about a kilometer long and goes through the forest to the top of a peak where the temple is located. As the legend goes, fairies come down to this place each night and hence the name, Pariyon ka Mandir.
What to do in Dhanaulti
Like the list of places to visit in Dhanaulti, the list of things to do is quite short as well. In a place like Dhanaulti, there is not much to do but that is what you visit here for. There are times in everyone's life when you feel the need to do nothing. No gatherings, no deadlines, no visiting any friends or relatives and no hectic schedule. You visit Dhanaulti in search of such times. Just spend a few days taking leisurely walks and taking your fill of the scenic beauty.
Photography
This small village is a dream come true for anyone even with the slightest of interest in photography. The place is like heaven on earth with stunning vistas all around and you will find it hard to stop clicking.
Trekking
Another entry in the list of things to do in Dhanaulti will be trekking. You can trek to Surkanda Mata Mandir and Pariyon ka Mandir on a morning. For a more serious trek, you can go on Nag Tibba Trek but that will take 2 days at least from Dhanaulti. One day to reach Nag Tibba and Day 2 to return to Dhanaulti.
Adventure Activites
There is arrangement of some adventure activities like Flying Fox in one of the camp sites in Eco Park. It is not much but a fun thing to do for a short visit.
Also Read: Nainital – How to Plan your Trip & Explore
Shopping in Dhanaulti
There is really nothing to buy in Dhanaulti. There are only a few sops here selling groceries and some daily commodities. If you wanted to buy something, then the best choice would be to go to Mall road in Mussoorie and look through the options there. For more information, please read What to Buy in Mussoorie | Shopping in Mussoorie.
What to eat in Dhanaulti
There are a lot of small restaurants and eateries in the town. Almost all north and south India dishes get served here along with some Chinese food like noodles and momos as well. You can either chose to eat at your hotel or in these restaurants. There is no specific dish or specialty that you would want to go looking for here, just the regular day to day food.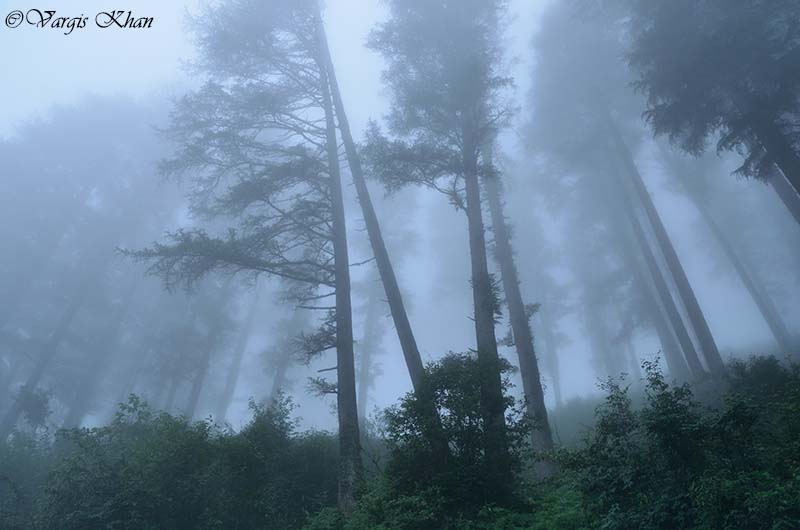 Weather & When to Visit
---
Weather of Dhanaulti
The Weather in Dhanaulti remains pleasant and cold throughout the year. It snows here in the months of January and February with average temperature going down close to 0 Degrees at night. March does not witness any snowfall but is still a terribly cold month. Spring arrives in the region towards the end of March and the following months of April, May and June are considered among the best times to be in Dhanaulti. Weather at this is very enjoyable with lightly cool days, sunny skies and clear views.
It starts to rain in this area by the end of March and July and August are entirely the months of Monsoon. It in fact rains here quite a lot; sometimes enough to cause landslides and keeping you indoors all day long. During these two months, it can rain in Dhanaulti at any time in the day.
Monsoon departs during early September but leaves plenty of greenery and pleasant vistas behind. October is when autumn season touches the valley and everything that was green in September now turns to a magical orange with a golden touch. Winter starts to settle in again in October and temperature drops drastically. November is the driest time of the entire year and everything looks a little dull in this month. The early part of the December remains dry as well but after 15th December, it can start to snow in Dhanaulti anytime.
The temperature here remains very low and you will be required to wear warm clothes even in the month of July which makes it an ideal place if you want to beat the heat. Months of December, January and February are of snowfall which only makes it even more scenic.
Best time to visit Dhanaulti
Now considering the information above, I think it is safe to say that the months of April, May, and June are the best time to visit Dhanaulti. But it will also depend on what exactly you were looking for. If you were hoping to catch a snowfall, then you will need to plan in January. For visiting with family, April May and June will be the best. If you want to see lush green hills then the best time would be the months of July, August, and early September. For a budget trip, you should plan in August, October, November, and February. May and June would be best for camping. The months of August and September are best for photography.
When not to go
If you do not like cold, then definitely avoid visiting between November to February. If you do not want to risk the rain, then avoid July and August. For someone who doesn't like crowded places, best avoid May and June and after July. November is an overall bad time to visit because the scenery at this time is very dull. It will be terribly cold and there won't even be any snow around.
Also Read: When is the Best Time to Visit Nainital in Uttarakhand?
Clothes to Pack
No matter when you visit, a heavy jacket will be required. Even in the months of July, it can get very cold all of a sudden. For a trip between November and February, you must bring in heavy woolens along with a warm and windproof jacket. Ensure that your jacket has a hood to protect your head and neck. If not, then pack a cap as well. Gloves and woolens socks too will be needed in these months.
If you were visiting in April, May, June, then just pack your regular cotton clothes along with a heavy jacket or sweater and it will suffice. For visiting during the monsoon, pack clothes that dry faster, like polyester. An umbrella or a poncho can come very handy in these months. For visiting in the months of March and October, pack some light woolens and a windproof jacket. Sunscreen lotion, moisturizer, cold cream, lip balm are some of the other items that can be helpful.
Dhanaulti is best explored on foot so do not forget to bring a pair of good trekking or sports shoes with firm grip.
Average Temperature
Below is an average estimate of the temperature in Dhanaulti. Please note that these are just historical and average numbers. The temperature at night can go even below that. A sudden change in the weather and can cause the weather to get downright chilly even in July.
Dhanaulti in January: Minimum 2; Maximum 15
Dhanaulti in February: Minimum 9; Maximum 20
Dhanaulti in March: Minimum 10; Maximum 25
Dhanaulti in April: Minimum 17; Maximum 28
Dhanaulti in May: Minimum 17; Maximum 35
Dhanaulti in June: Minimum 20; Maximum 35
Dhanaulti in July: Minimum 20; Maximum 30
Dhanaulti in August: Minimum 20; Maximum 30
Dhanaulti in September: Minimum 12; Maximum 25
Dhanaulti in October: Minimum 10; Maximum 20
Dhanaulti in November: Minimum 5; Maximum 20
Dhanaulti in December: Minimum 2; Maximum 15
Also Read: Rishikesh Taxi Rates – Taxi Fare in Rishikesh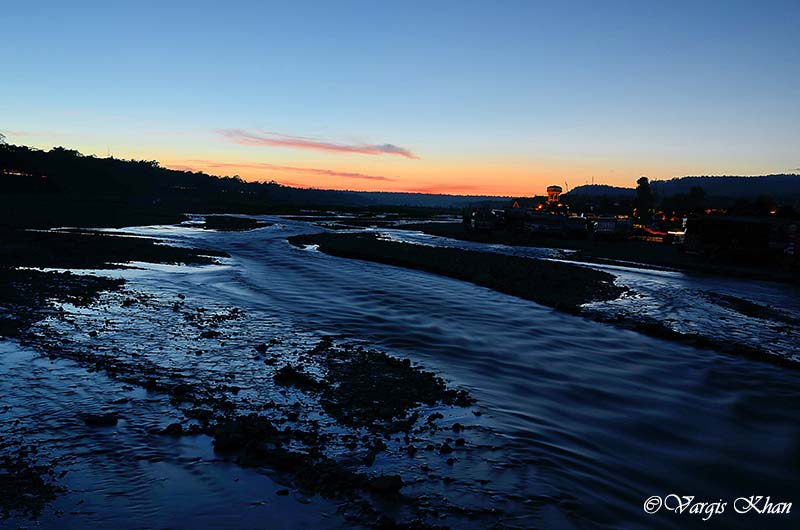 Know Dhanaulti
---
Bank / ATMs
There is an ATM in Dhanaulti of Uttarakhand Gramin Bank but the availability of cash here is questionable. Hence, it is recommended that you withdraw enough cash from any of the ATMs en route at either Rishikesh, Haridwar or Dehradun; or bring sufficient cash from home.
Petrol Pumps/Mechanics
There is no petrol pump in Dhanaulti. Mechanic too is only available for some basic fixes or flat tires. For any major repair, you will have to go to Dehradun or Chamba.
Hospital / Medical Assistance
There is a Doctor in Dhanaulti but he too remains missing during the day. If you need any medical assistance, you will have to go to Mussorie or Chamba.
Mobile Network in Dhanaulti and Data Connectivity
No matter which network you were on, you will get a full signal in Dhanaulti. Data connectivity too is available with decent enough speed.
Altitude
Dhanaulti is located at an altitude of 2,286 meters (7,500 ft)
Also Read: Gaumukh Trek from Gangotri – A Complete Travel Guide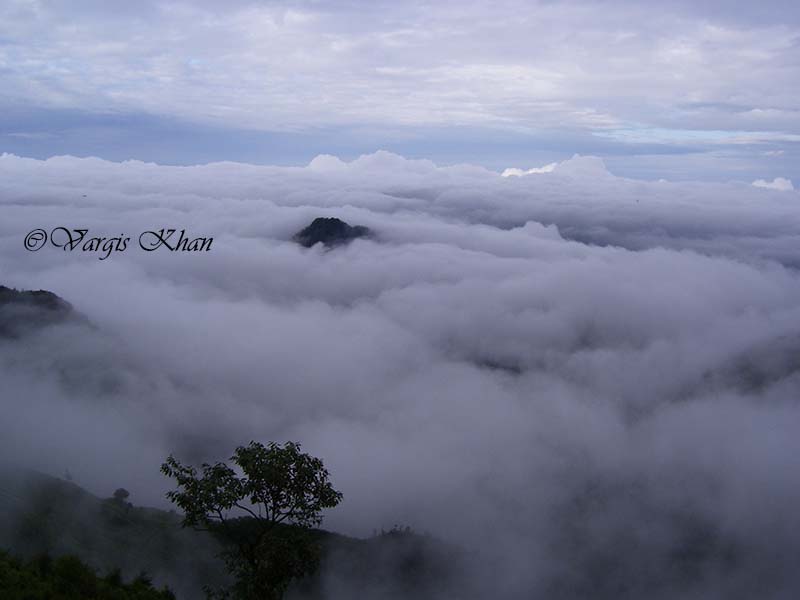 Itinerary
---
Time Needed
How much time you would need to visit the place would actually depend on your mode of travel but a minimum of 4-5 days is what I will recommend. Dhanaulti can easily be covered over a weekend as well from a place like Delhi or any other at a similar distance. Let me suggest a couple of itineraries that you can follow. I will again assume Delhi as your starting point. If you were coming from a different town, only the journey on the last day will be different, rest will still apply.
Dhanaulti Itinerary
Delhi to Dhanaulti via Rishikesh – Day 1
Return to Delhi via Dehradun – Day 2
The above itinerary can be followed for a weekend getaway from Delhi. I have done this numerous times in the form of a circuit. If you had an additional day in and, you can travel like below.
Mussoorie Dhanaulti Itinerary
Delhi to Dhanaulti via Rishikesh – Day 1
Visit Kempty Falls, Mall Road in Mussoorie and back to Dhanaulti – Day 2
Drive back to Delhi via Dehradun or Rishikesh – Day 3
Dehradun Mussoorie Dhanaulti Itinerary
If you had a little more time in hand, the journey can be done in the following manner.
Begin from New Delhi to Mussoorie; lunch on the way and dinner at Mussoorie – Day 1
Mussoorie – Hiking and nature walks at Camel's Back Road, bathing at Kempty Falls, View from Gun Hills, Lal Tibba, Happy Valley and Company Garden. Tibetan Temple visit. Ropeway ride at Snow Point – Day 2
Mussoorie – Mall Road in the morning, Zip-lining and rock climbing in the afternoon. Relax at the hotel in the evening – Day 3
Mussoorie to Dhanaulti – Day 4
Drive back to Delhi – Day 5
Also Read: Gangotri – A Complete Travel Guide and Itinerary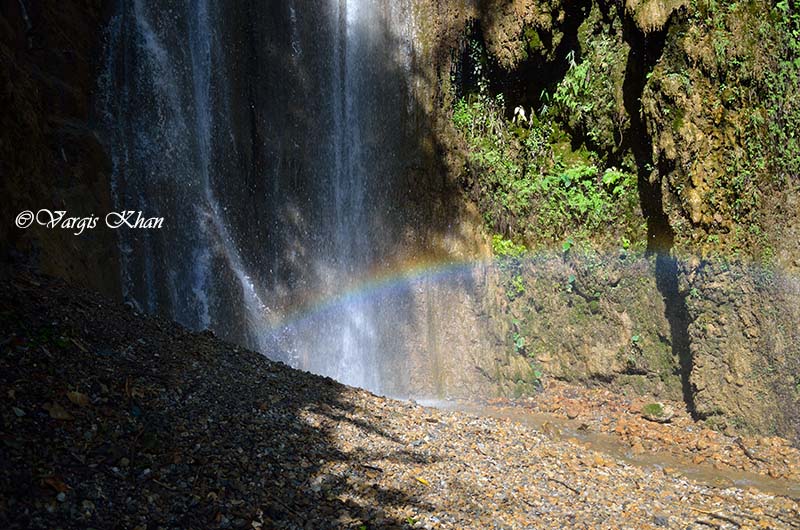 FAQs
---
Below are some frequently asked questions.
Q1. How far is Dhanaulti from Delhi?
Dhanaulti is located at a distance of about 300 kilometers from Delhi. A few kilometers may increase or reduce depending upon the route you take.
Q2. How far is Dhanaulti from Mussoorie?
Distance between Dhanaulti and Mussoorie is about 24 kilometers.
Q3. How far is Dhanaulti from Dehradun?
Dehradun is located at a distance of 60 kilometers from Dhanaulti.
Q4. Is Dhanaulti Crowded?
Dhanaulti does not get crowded at all. The only time you may feel a little too many tourists are the month of April, May, and June.
Q5. Is Dhanaulti Worth Visiting?
Yes, Dhanaulti is definitely worth visiting. The stunning natural beauty of the place will leave you mesmerized and wanting to come back for more.
Q6. Dhanaulti is in which state?
Dhanaulti is located in the state of Uttarakhand.
Q7. Dhanaulti is famous for?
Dhanaulti is famous for its amazing natural beauty and beautiful landscapes.
Q8. Does it snow in Dhanaulti?
Yes, it snows in Dhanaulti in the months of late December, January and early February.
Q9. How can I reach Dhanaulti from Dehradun?
The best way to reach Dhanaulti from Dehradun is via Mussoorie but you can also go via Rishikesh.
Q10. Which is better Dhanaulti and Kanatal?
Both Dhanaulti and Kanatal are located at a very short distance from each and both are same in terms of scenic beauty. Kanatal however is a little more expensive than Dhanaulti.
Q11. Which is better Dhanaulti or Mussoorie?
Mussoorie is better in terms of a wholesome trip with family. Dhanaulti is better in terms of visiting a silent and offbeat destination.
Conclusion
I hope the information above was of help. As I mentioned, there is not much you can do here except to sit back and relax. If a busy town and tons of shopping is your idea of vacation then this is not the place for you but If some time alone with yourself or with friends and family in peace is what you are looking for then Dhanaulti is where you should go. This is also a perfect place for anyone who has interest in nature and landscape photography. Apart from the lush green vistas, It also offers views of the peaks of Swargrohini, Nanda Devi and entire Bandarpunchh range if the weather is clear. If you have any questions; or need any other details; please feel free to ask in the comments section below; or at our Community Forum; and I will be glad to answer.