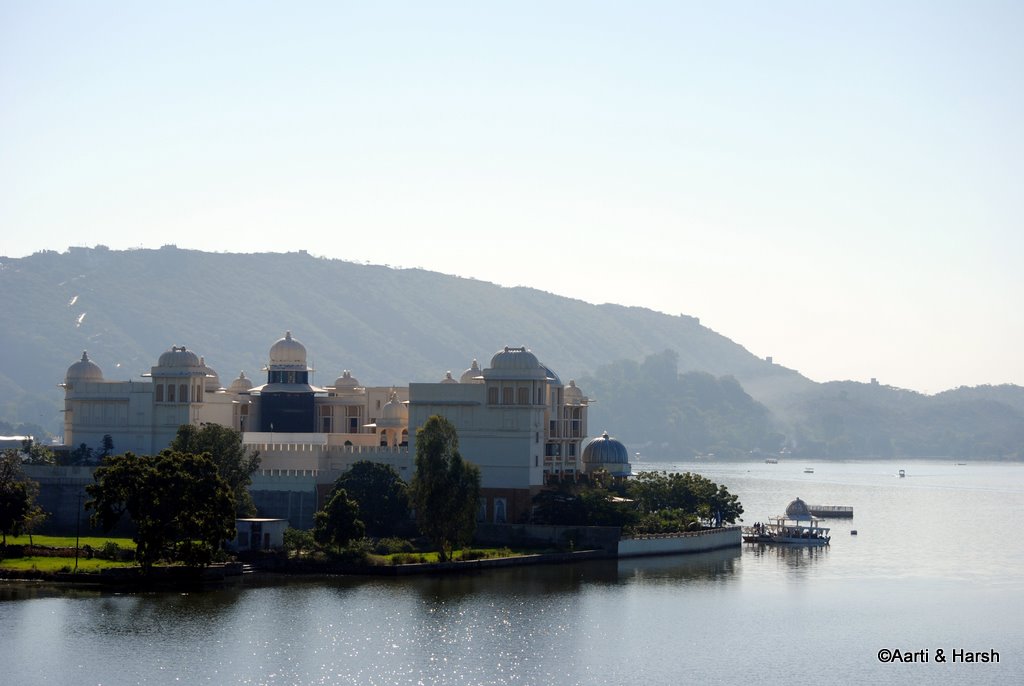 This post is in continuation to a previous one and a part of my Delhi to Rann of Kutch travelogue. We spent 6 days exploring Bhuj, the Rann of Kutch, and several other nearby areas. The post below talks about the last 2 days of our trip as we made our way home from Bhuj to Udaipur to Delhi. To read the previous parts of the travelogue, please click on the links below.
Our first experimental trip outside the Himalayas had been lovely, and we were more than sad now that the time to leave had come. The simplicity, beauty, and colors of Kachchh had left us longing for more, but that only meant that there would have to be a next time. For now, it was time to head back to Delhi, and so we packed and left the hotel around 10 am.
Day 7: Bhuj to Udaipur (650km)
The first stop for the day in our journey from Bhuj to Udaipur was the Khavda Mesuk Bhandaar near the bus stand in Bhuj. Aarti wanted to buy some sweets for friends and family, and our guide book recommended this particular shop. It was rather difficult to locate it in the back lanes of Bhuj's main market, but we eventually did find it and shopped for some traditional Kachchhi sweets like Gulab Pak.
Shopping on the Way
Our next stop was Bhujodi, a village 8 km from Bhuj, known for craft artisans. We stopped here in the shop of a National Award-winning artisan, and Aarti shopped to her heart's content for some beautiful (and remarkably cheap) stoles.
Here too we were fortunate enough to catch an old lady weaving shawls, and she posed with a beautiful smile for Aarti (not for me though!). We then went to an NGO called Srujan's store which stores all of Kachchh's different crafts. Here I bought a very interesting book on Kachchh's history, people, and culture. Another addition to our coffee table books!
The lovely old lady had an unbeatable smile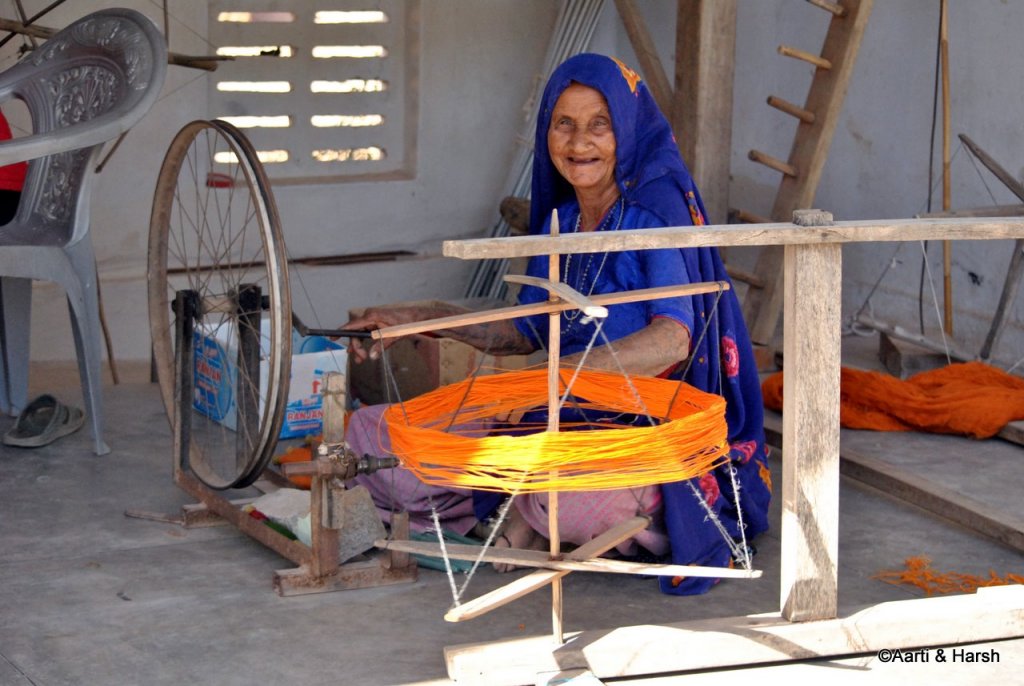 We then pushed off around noon for our destination for the day – Udaipur. It was the 31st of December, and we'd planned to ring in the New Year in this romantic city. The expressway to Udaipur starts at Bhachau, and is excellent throughout, and the average speed never drops below 80 kmph.
Amazing highway after Bhachau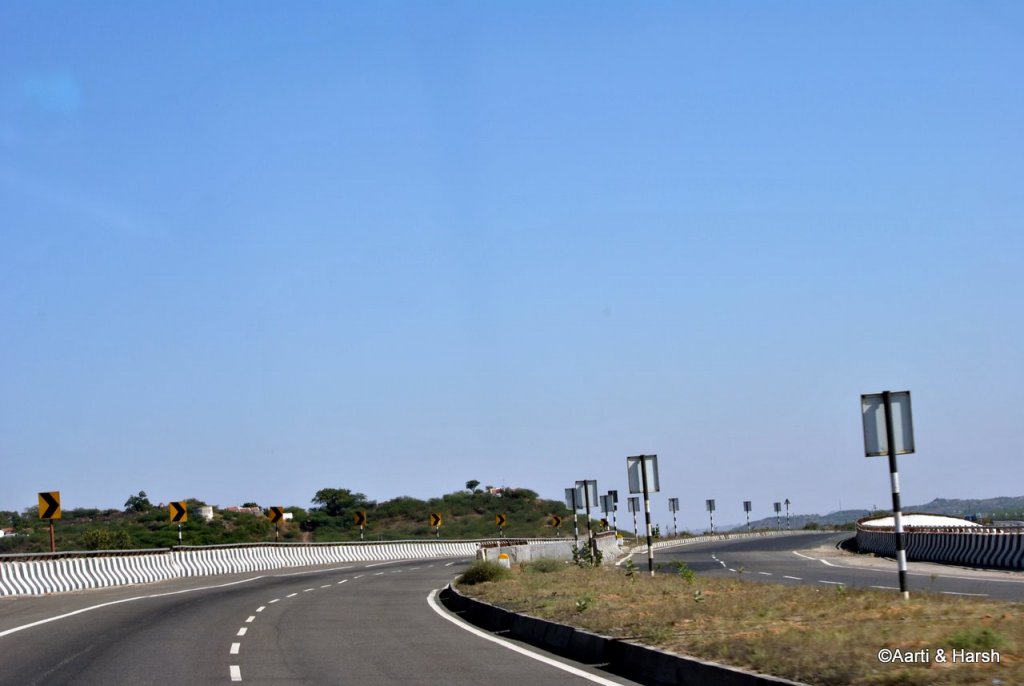 At Sankalpur, we crossed the Great Rann again, and it was wonderful to see it for the last time! There was a flock of flamingos bathing in a pool of water in the Rann just off the expressway, and although I tried my best to capture them on camera, they were just too far away to be captured even by the zoom lens.
It was great to see the Rann for one last time for the trip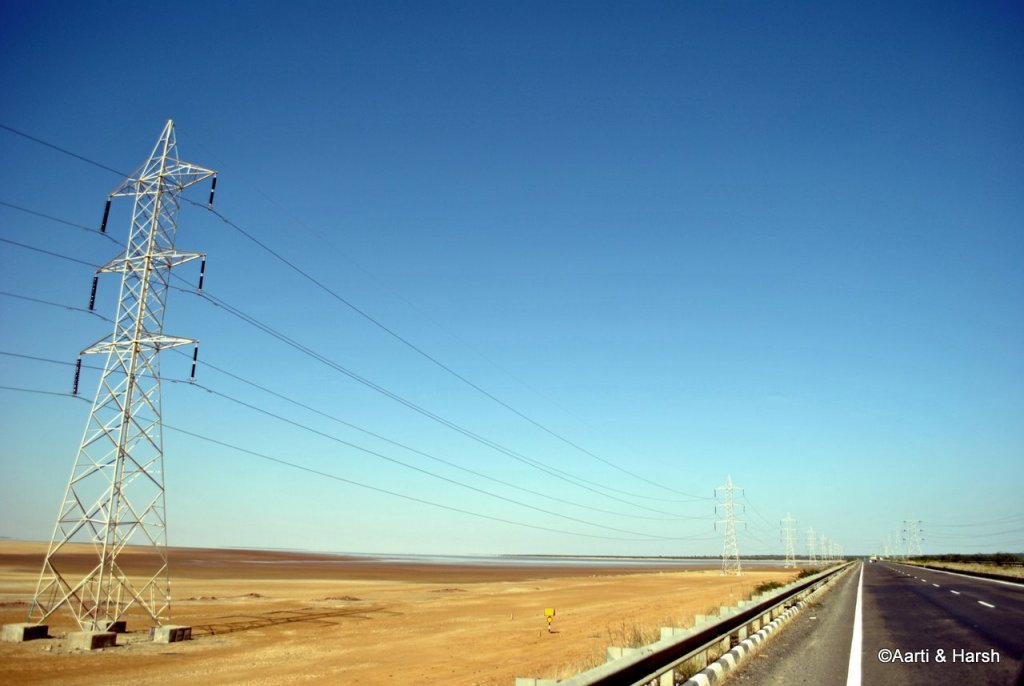 Flamingos in the lake. They were too far away, even at 300mm lens it was not clear.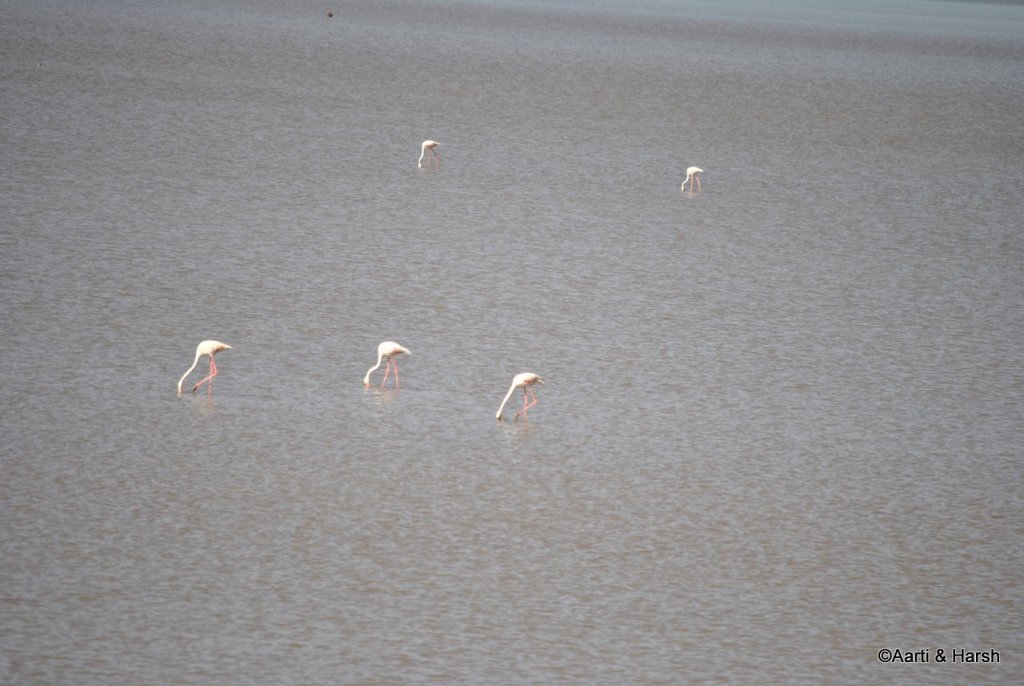 Udaipur
The expressway turns extremely beautiful as one enters Rajasthan, especially between Jhadoli till Udaipur. We reached Udaipur around 8:30 pm, found our hotel with some difficulty, and then collapsed!
Also Read: How I traveled to Leh Ladakh by Public Transport
We were booked in a hotel in the older part of the city since no other hotels were available due to the peak season and that day being New Year's Eve. The hotel was situated on the banks of Lake Pichola, but on the backside of the Lake Palace. Anyway, the room was very pretty with a typical Rajasthani painted ceiling and a beautiful jharokha.
The stretch near Abu road is absolutely fantastic. The railroad going next to the highway just added to the charm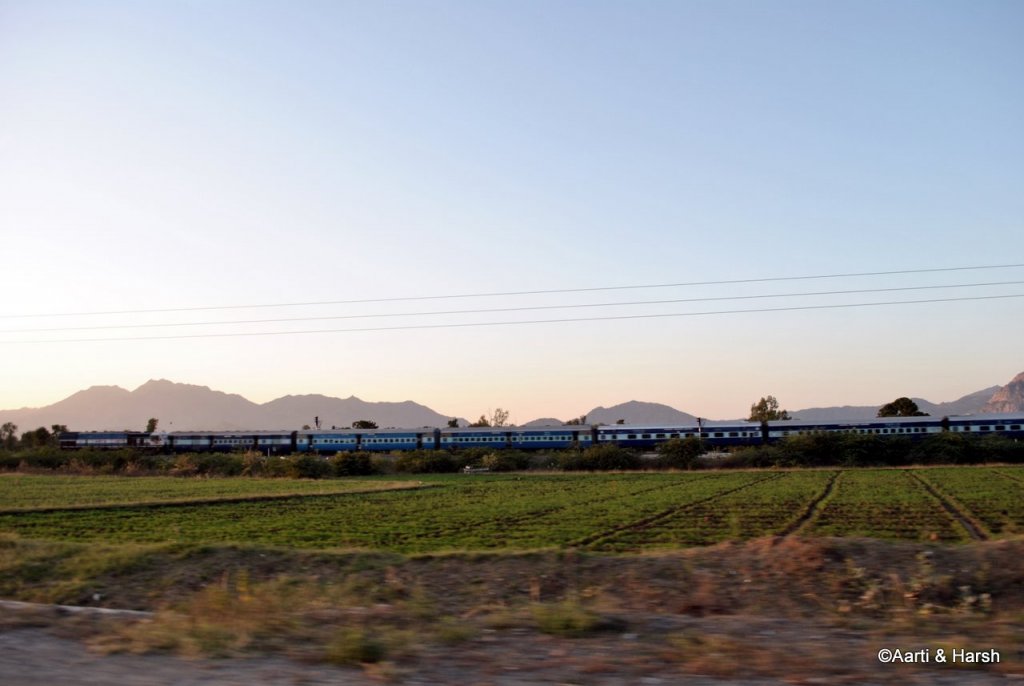 New Year's Eve
We freshened up a bit, relaxed some, and then went to the rooftop restaurant of the hotel for a late dinner. The view from the rooftop was excellent, with Lake Pichola visible in all its glory. The Lake Palace and the Udai Vilas all lit up right in front of us.
It was bitterly cold though, and the angeethis weren't working one bit. Also, the food was atrocious, but the atmosphere was quite romantic, and we didn't let the cold and the bad food spoil our mood.
By the time we finished setting up the tripod and taking a few panoramic shots of the Lake Palace and around after dinner, it was nearly 12.
Also Read: Nepal Bike Trip – Itinerary, Travelogue, Cost, Hotels
We had expected to see fireworks, but the ones we saw were totally awesome and completely unexpected! The most beautiful fireworks were set off by the Lake Palace, the Udai Vilas, and a dozen other hotels around the lake. We happily 'free rode', and got some excellent views!
Having welcomed the new year with great enthusiasm, we realized how tired we really were, and were out in a jiffy as soon as we hit the sack. This concluded Day 6 of our trip, from Bhuj to Udaipur.
Fireworks at the beautiful Lake palace

Day 8: Udaipur to New Delhi (750km)
We got up lazily the next morning on the first day of the year. A lousy breakfast and a lazy morning saw us leave the hotel by 11:00. Before leaving for Delhi.
Also Read: Delhi to Bhutan Bike Trip – Ride of a Lifetime
We decided to make a quick trip to the much heard of Sajjangarh fort. Aarti had been there earlier and remembered it to be beautiful. We spent an hour or so there. A sneak preview of the town aroused our curiosity enough to ensure that we'd definitely go back sometime.
A morning view of Udai Vilas across the lake from our hotel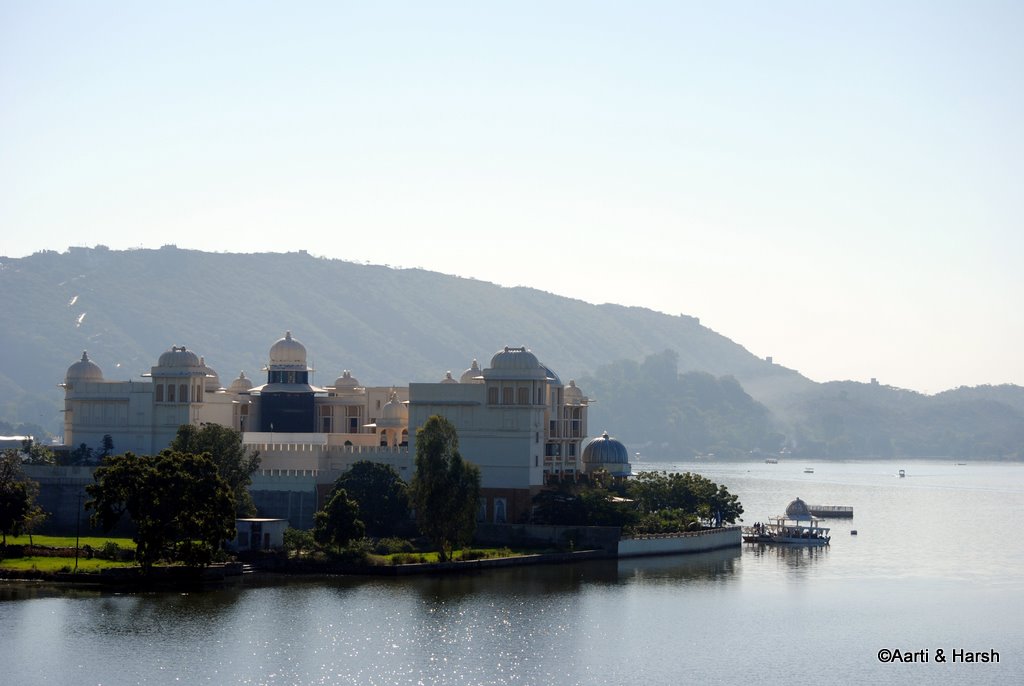 The Lake Palace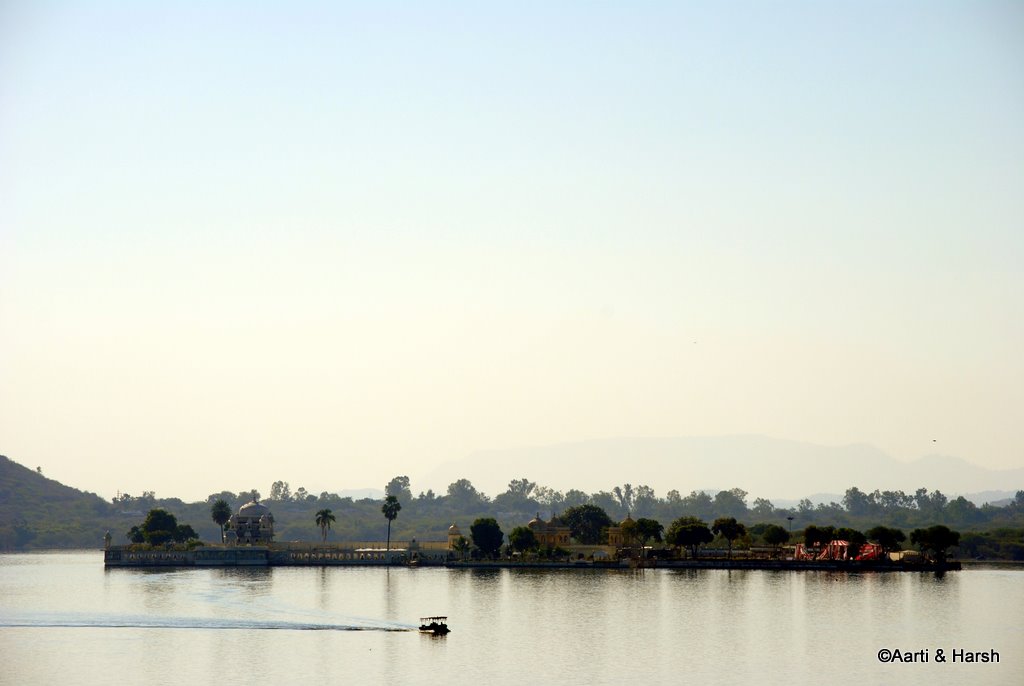 The room had a great chabutra to sit and enjoy the view outside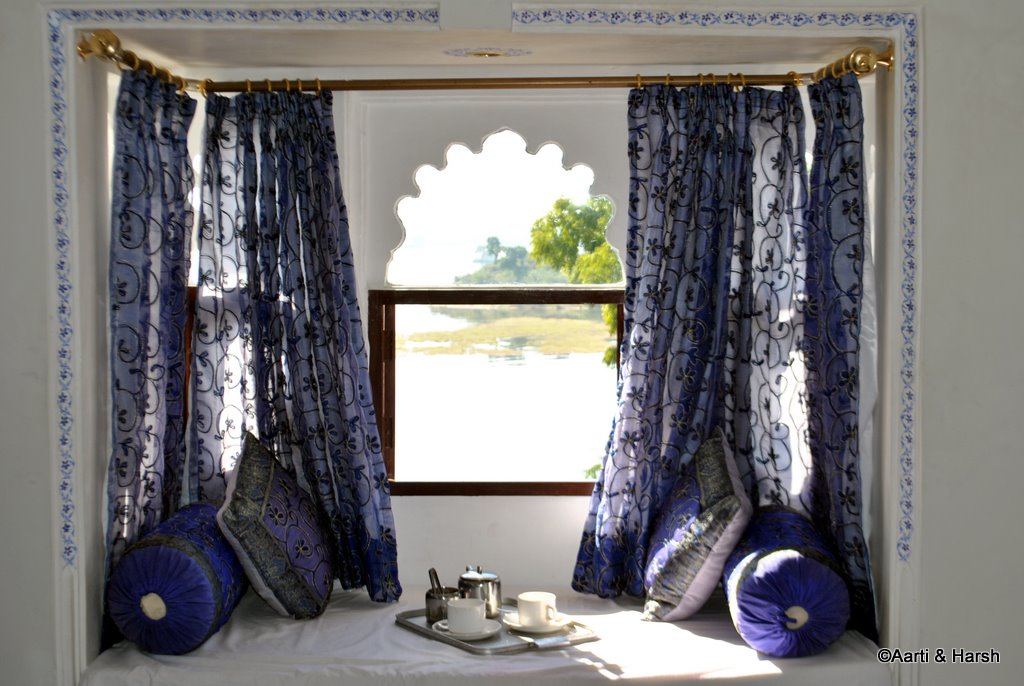 This guy charged us 20 bucks to pose for the camera. Smart eh?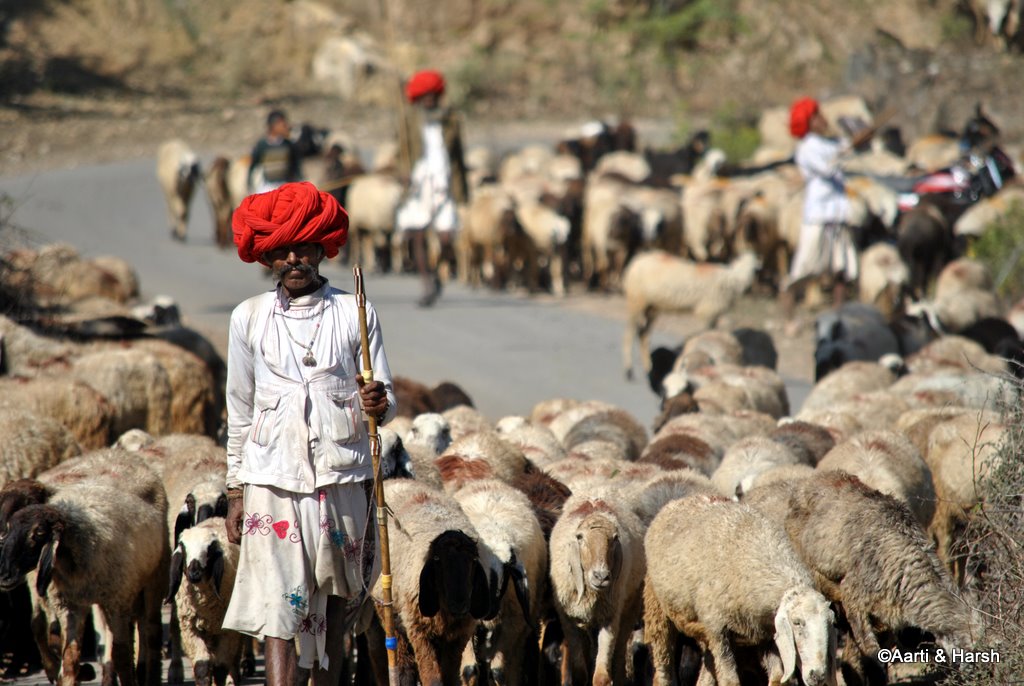 Sajjangarh fort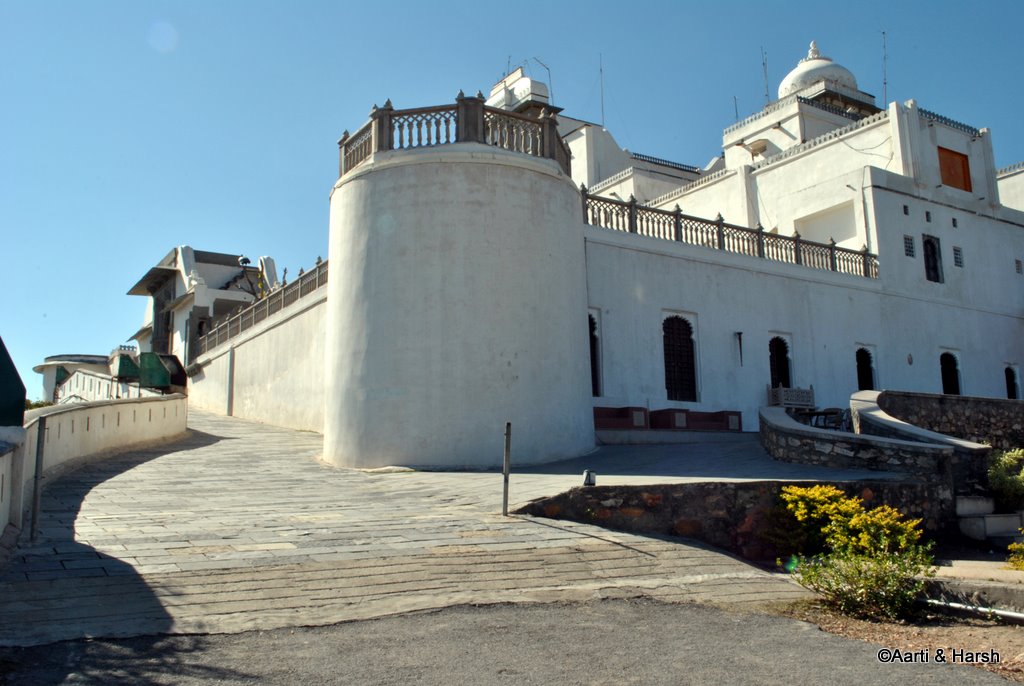 ​Chittaurgarh
We decided to push off from there by 12:00. After a harrowing time in Udaipur traffic, we reached the highway heading towards Chittaurgarh and eventually towards Delhi.
A decision was made to make a quick stop at Chittaurgarh as well and see if it would be worth visiting the town again sometime. Thankfully, it too did not disappoint. I had been there before to attend a friend's wedding sometime back but it was the first visit for Aarti.
Also Read: Road Trip from Delhi to Kinnaur and Mussoorie
A quick dash around the tabletop fort in the town and a leisurely lunch later, we finally were able to leave for Delhi by 4:00 pm.
Enroute to Chittaurgarh, fantastic highway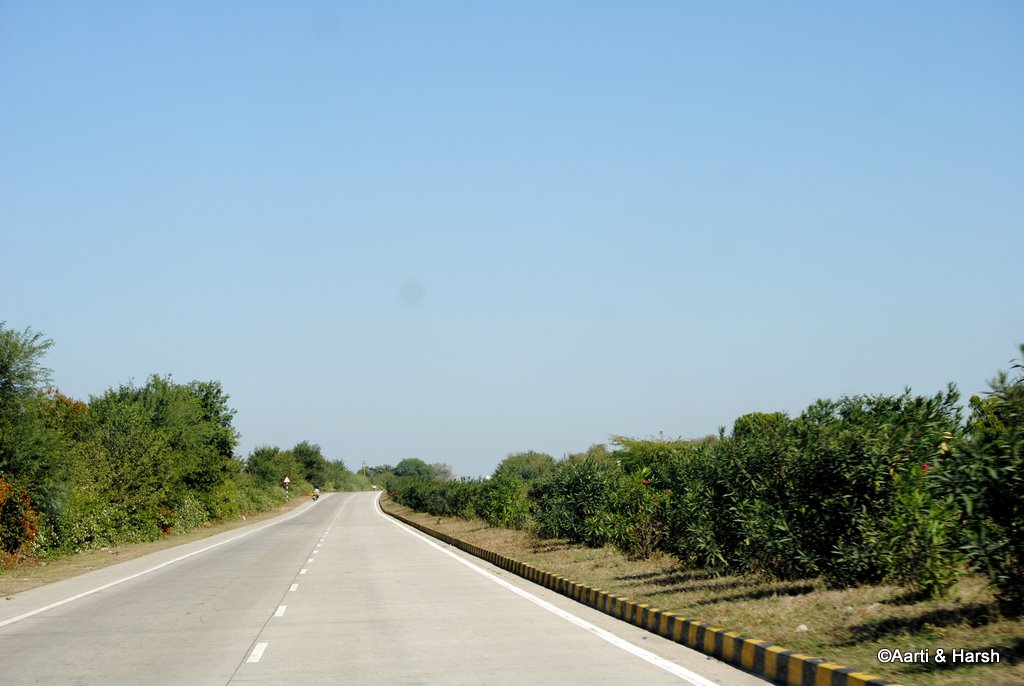 A ruin at the end of the hill-top, the place where some friends and I spent a lovely afternoon playing cards a couple of years back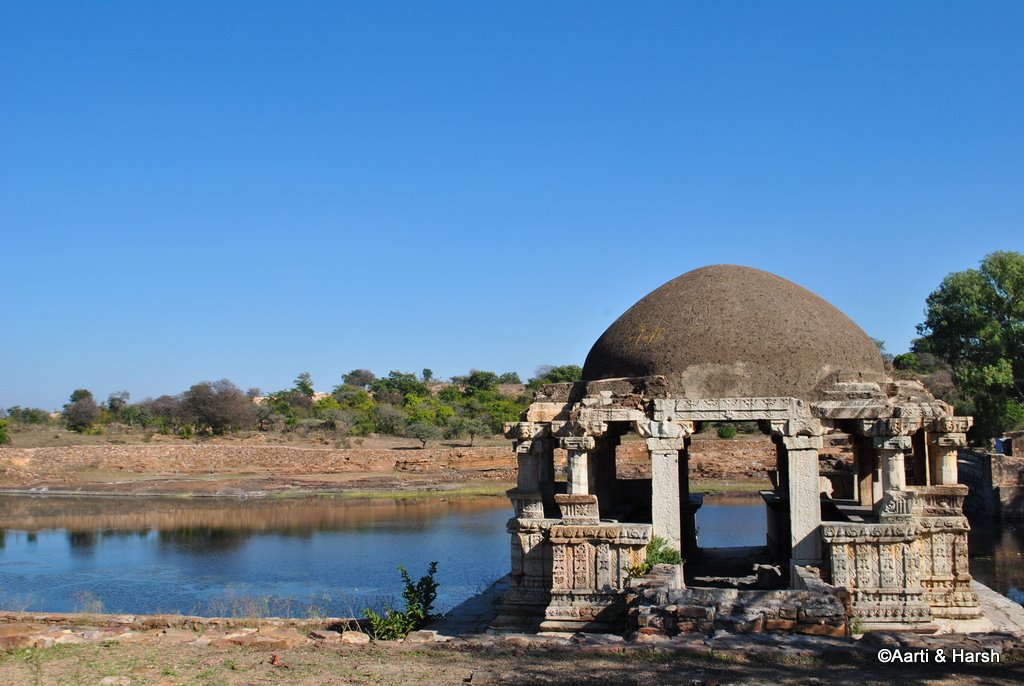 Delhi
​The drive back to Delhi was long. I do not remember exactly but I guess that we made it back by 2:00 am or so. It is worth mentioning that we had the best meal of our trip at a non-descript Dhaba somewhere between Jaipur and Delhi. It is comprised of the very famous but sparsely available Daal Baati Churma.
The last shot of the trip.
​

Kachchh had definitely left its mark on us. We had gone there expecting very little and had come back with so much more. The region is definitely one of the most interesting in the country.
It is at places as barren as Ladakh, as colorful as Rajasthan, and as contrasting as Kachchh where the true essence of India can be felt. Someday, we shall return there again, this time with a better mindset and a little more knowledge of the region to experience more of Kutch.
Bhuj to Udaipur to Delhi – Conclusion
I hope the travelogue, pictures, and information I provided about planning a trip to Rann of Kutch and returning from Bhuj to Udaipur to Delhi were of help. If you have any questions or need any other details, please feel free to ask in the comments section below or at our Community Forum, and I will be glad to answer.