This article is in continuation with a previous one and a part of my Mumbai Tarkarli road trip log. We made this trip on an extended weekend and spent 3 days exploring all the places to visit in Tarkarli and the nearby areas. The post below talks about Days 4 & 5 of our trip. To read the previous part of the travelogue, please click on the link below.
This was our last day in Tarkarli and tomorrow, we were going to start our journey back to Mumbai. But there were a couple of places still left to visit that I wished to cover today. But most importantly, my car was still parked at Mahasin Khan's garage and it was important that I get it back fixed today.
Places to Visit in Tarkarli & Things to Do
With no car to drive around, we were pretty much at the mercy of public transport. Thankfully, none of the tourist places were too far away and we could easily manage traveling in auto rickshaws. The same was the plan for today until Mahasin brings back the car with its brake problem fixed.
Day 4: Sightseeing in Tarkarli
I got up around 5.15 am and as usual, came out of the hotel for a smoke. It was still dark.
All of a sudden, I decided to go to the beach. I was sure that at that point in time there would be nobody on the beach. I was also not sure whether it would be safe to go alone to the beach at that hour. But my desire to see the moonlit beach overcame my hesitation.
So I came back to the room and just took both the mobile phones and started. I did not take the wallet deliberately.
Since it was dark, I did not take the walking trail which was bang opposite of our hotel. I started walking to the Tarkarli beach parking lot because the approach way from there is expected to have some street lights. There was no living soul on the village road, including the street dogs.
I was on the beach within the next 10 minutes. It was flooded with moonlight. But the visibility was not that high. There was some haziness around. It was probably on account of the high moisture content of the air. That was making the entire surrounding more enigmatic.
There was no one on the beach at that time. Barring a few lights of MTDC resorts, there was no intruder from modern life in that surreal world. Few electric lights were visible at far north and far south – most probably from Malvan town and Devbag Sangam beach respectively.
Also Read: Road Trip to Gujarat – A Memorable Journey of 10 Days
Good Morning Tarkarli
For the first 10-15 minutes, I remained stood at one particular point a few meters away keeping my hands in my pockets, looking at the sea, and occasionally taking a 360-degree view. I was just trying to feel nature as much as possible. Soak the surroundings as much as possible. At that point in time, the sea, the moon, and the moonlit beach were mine only.
After 10-15 minutes, the sky at the east slowly started turning purple from the back. Within another 10 minutes, dawn announced its arrival. So I started my leisurely stroll.
It became all clear in the next 10-15 minutes. Other people had started to come to the beach. It was time to go back to the hotel.
I took a parting shot of the moon before leaving the beach for the hotel. I was at the hotel by 6.45 am.
Post breakfast, we started around 9.15 am by an autorickshaw arranged by the hotel staff since we were yet to get back our vehicle from the garage. The destination was Sindhudurg Fort.
Also Read: Mumbai to Mahabaleshwar Road Trip – A Refreshing Journey
Tarkarli to Sindhudurg Fort
Sindhudurg Fort is a fort built by Chhatrapati Shivaji Maharaj on an islet. The main objective was to counter the rising influence of foreign colonizers (The English, Dutch, French and Portuguese merchants) and to curb the rise of Siddhis of Janjira.
The construction was done under the supervision of Hirojee Indulkar, in the year 1664. The fort was built on a small island which was known as the Khurte bet (bet means island in Marathi). (Source: Wikipedia).
We reached the jetty around 9.45 pm. By that time, there were another 5 people for Sindhudurg fort. But the boat would not start until and unless there were 25 passengers. So, we were given tickets but told to wait. The price of the ticket was Rs. 90/- per person for a return journey.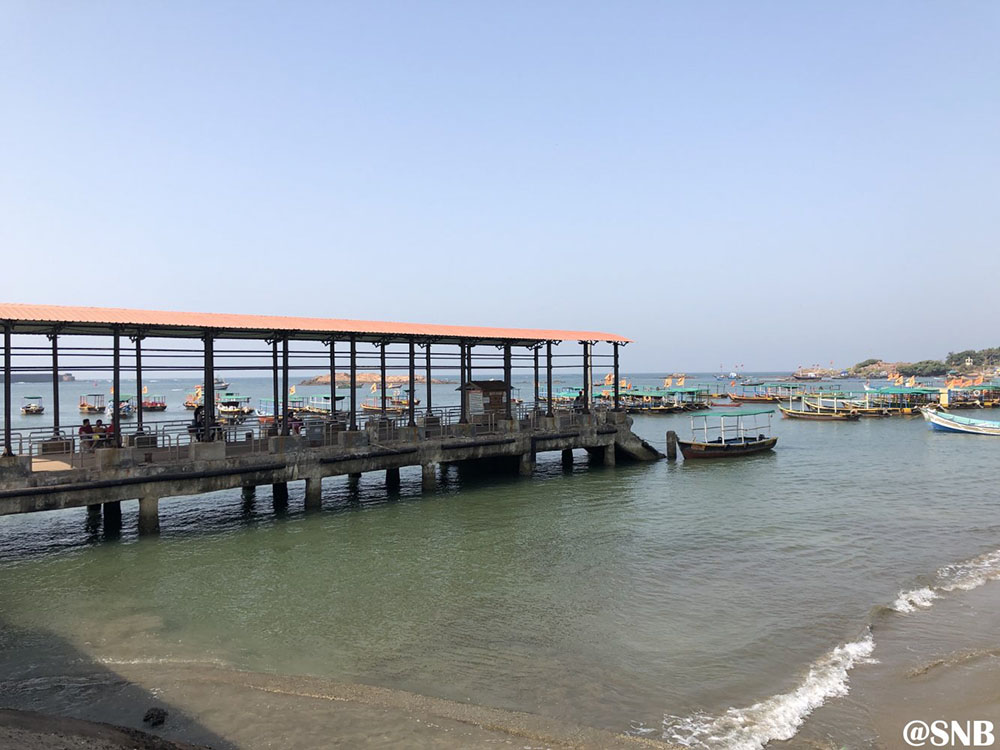 The jetty was quite near to Dandi beach where we came the previous day for water sports. The fort was visible from the jetty.
Finally, the boat journey commenced at 10 am. Sea was tranquil. There were not many waves. The boat journey was peaceful.
We almost reached the fort within the next 10 minutes but were not being able to figure out the exact entry point. No entry gate was visible on the outer wall.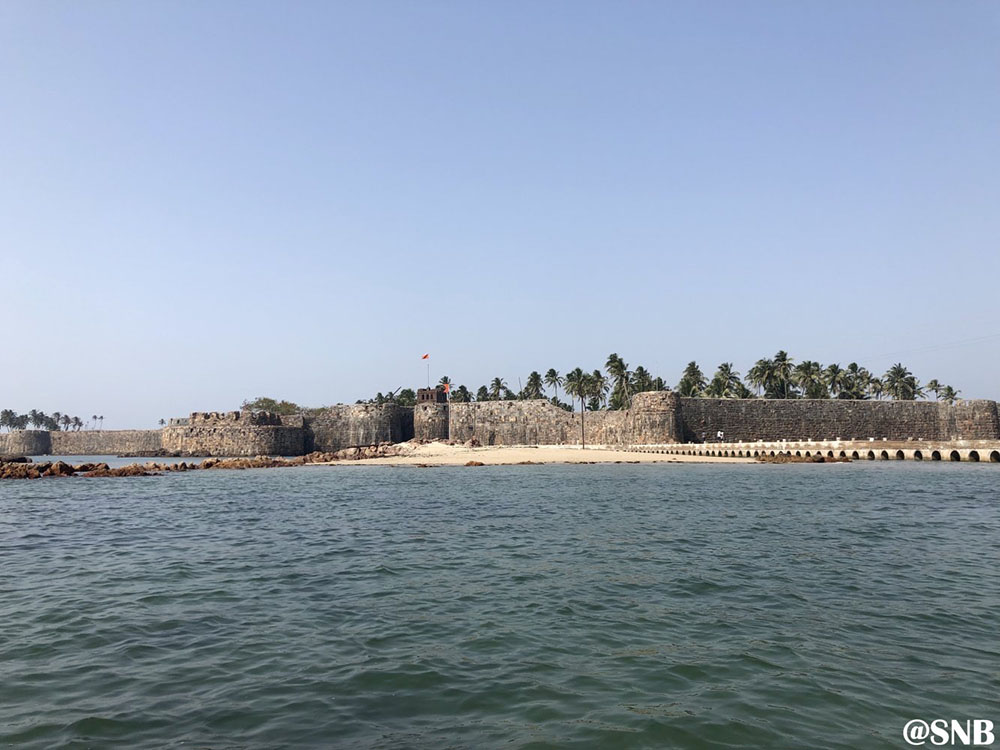 When we moved further closure, we managed to figure out the entry point. In this regard, it is very similar to the fort at Murud-Janjira. The main entrance is concealed in such a way that no one can pinpoint it from outside.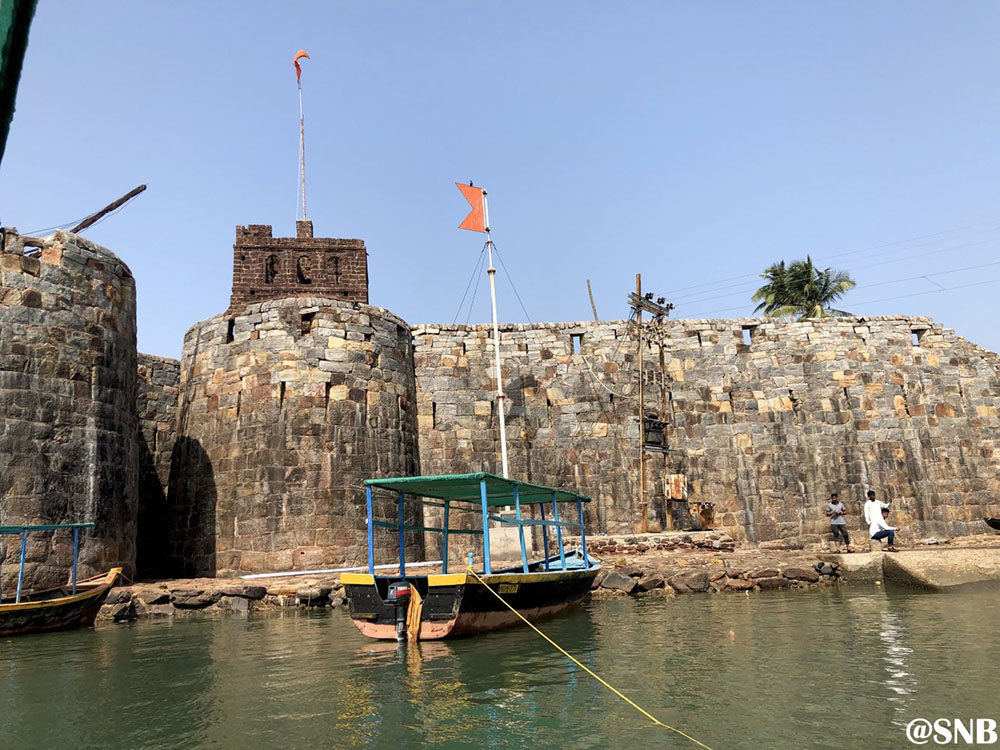 After getting down, we had to walk through a short alley to reach the entry gate of the fort.
Sindhudurg Fort
There was a ticket counter after the entry gate. The entry fee for the fort is Rs. 5/- person.
As per Wikipedia, over 4000 pounds of lead were used in the casting, and foundation stones were firmly laid down. Construction of the fort started on 25 November 1664.
Built over three years(1664 ―1667), the sea fort is spread over 48 acres, with a two-mile (3 km) long rampart, and walls that are 30 feet (9.1 m) high and 12 feet (3.7 m) thick. The massive walls were designed to serve as a deterrent to approaching enemies and to the waves and tides of the Arabian Sea.
However, except for the boundary wall, nothing else could withstand the fury of time. The entire internal structure of the fort is in ruins.
There are stairs at various places to climb up the boundary wall. Like other visitors, we also climbed up the boundary wall using stairs. It was wide so that people can easily walk.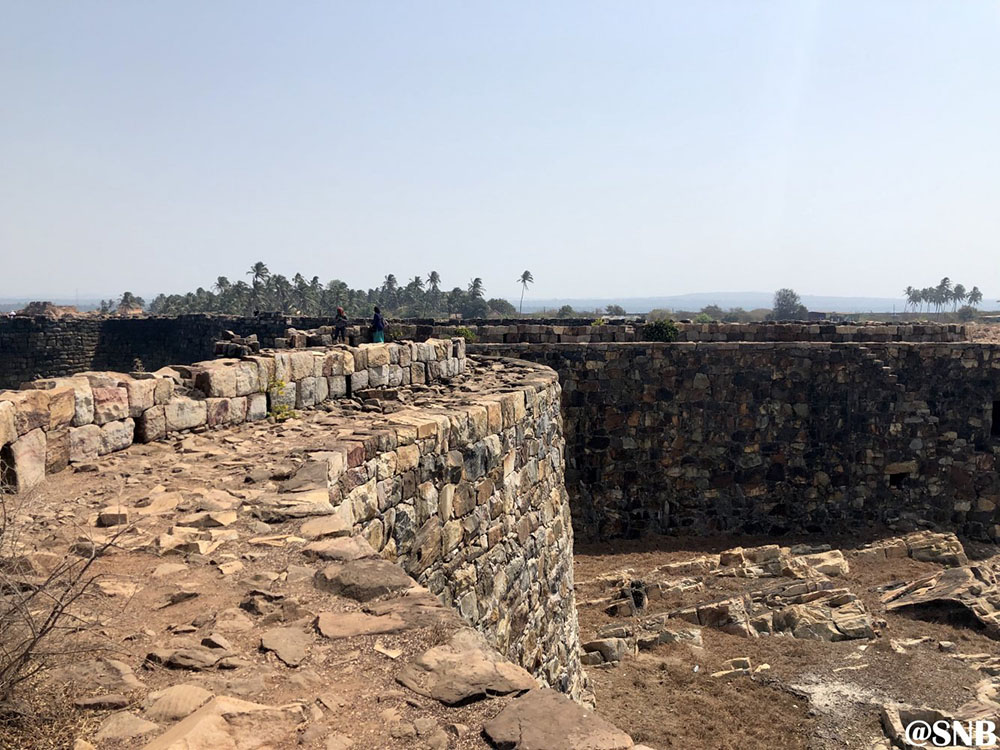 It was offering a breath-taking view.
After covering around 50% of the boundary wall, we came down using another stair.
While returning towards the boarding point for the return boat journey, we bought bottles of water from a make-shift shop. An aged lady was managing that. From her, we came to know that as on that date, eighteen families were living in the fort area.
There is a practicing temple in the fort area. That is very well maintained. While we were there, the prayer was on.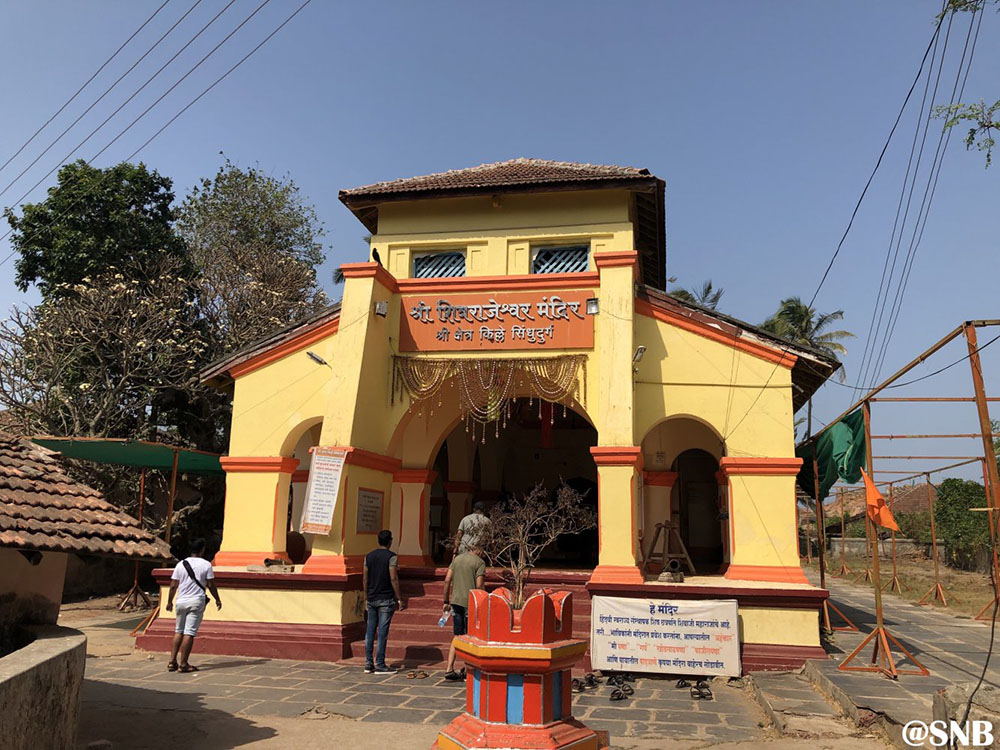 We started our return boat ride around 11.45 am. This time, there were waves. A couple of times water splashed inside the boat. There were a few tense moments. Finally, we were back at the Malvan jetty around 12 noon.
Devgarh Sangam Beach
After reaching Malvan jetty, we called the mechanic for the delivery of our vehicle. Finally, he came with the vehicle around 12.30 pm. We parked the car at the parking lot adjacent to the jetty and went for lunch in 'Shirgaonkar' restaurant which is two lanes away. We ordered Fish Thali there. It cost Rs. 330/- per plate. The food was decent.
After finishing lunch, we returned to our hotel around 1.45 pm. We were supposed to drive around 550 km on the next day for Mumbai. So, it was decided to chill in the afternoon.
After a good afternoon's sleep for a couple of hours, we started for Devgarh Sangam beach around 6 pm. The previous day, though we did a boat ride on the Karli river near the confluence, we did not get down on the beach. We reached Devgarh Sangam beach around 6.40 pm.
The Sun had already disappeared. The dusk was setting in. We went for a stroll on the beach and took some photos. While taking photography, we noticed some peculiarly shaped formations on the shore but could not figure out what it was.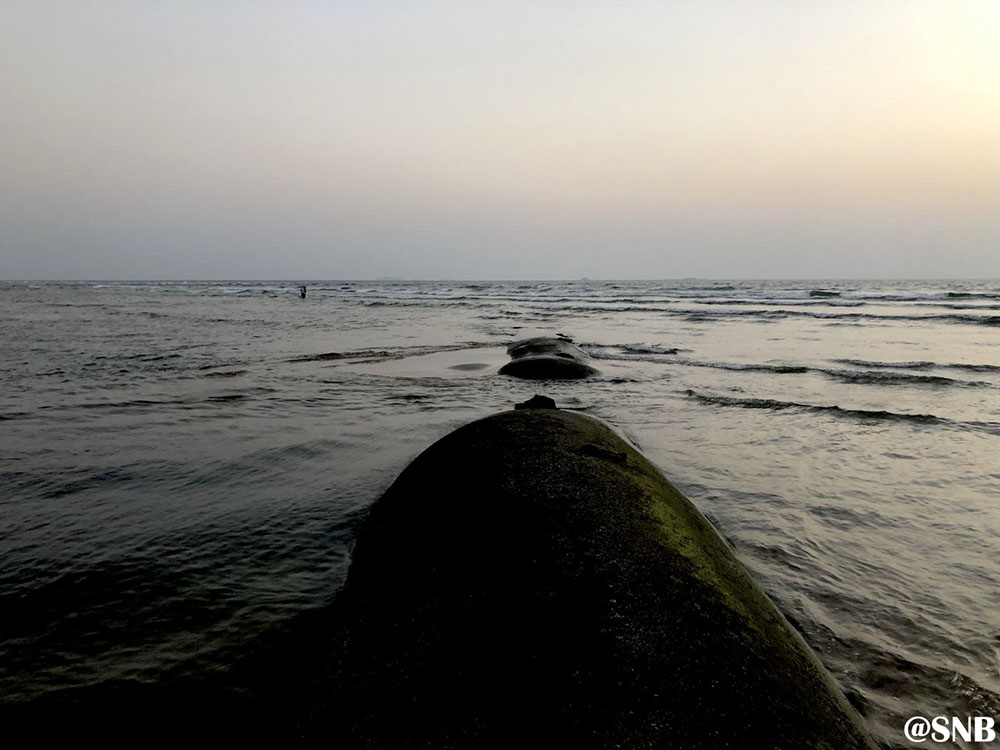 The beach here is a white sand beach. It was low tide at that time. The waves were gentle. The water was very clean and transparent. We were standing in ankle-deep water, soaking in the atmosphere, and feeling the surroundings.
We intended to spend some time there. There was only one food stall. It offered only tea and coffee and no snacks. We ordered three cups of coffee. By the time we finished our coffee, it was almost dark. We went to the beach for one last stroll.
We were back at our hotel around 8 pm. The trip was nearing its end. We started our packing with a heavy heart.
Day 5: Tarkarli to Mumbai
We had our breakfast and started for Mumbai at 9.15 am. The plan was to reach Kolhapur first and then to take NH 48. We crossed Malvan town at 9.30 pm and then took a right turn for Kasal-Malvan road.
Kasal-Malvan road is a single-lane road. The tarmac is good. At some places, we had to drive uphill, and at some places downhill. We crossed a few Sunday markets too. We reached Kasale around 10.15 am.
At Kasale, we got onto NH 66 and took a left turn towards Kankavali. The ordeal started. Though the road work was far from being over, toll both construction was nearing completion. By 10.35 am, we were at Kankavali.
We continued on NH 66 for another 22 km and then took a right turn from Talere for Kunkeswar – Talewadi road. The road became narrower but it was in much better condition.
We took the first break of the day after reaching Vaibhavvadi around 11.30 am. There was no food or tea stall there. We just kept the vehicle at the side of the road and stopped for 5 minutes to break the monotony of driving.
Also Read: Trip to Lonavala – How to Plan and What to See !!!
Karul Ghat
Immediately after Vaibhavvadi, Karul Ghat starts. We started ascending towards Gaganbawda. Almost at the end of the ascent, just before reaching Gaganbawda, we took a small break to take some photos of Karul Ghat.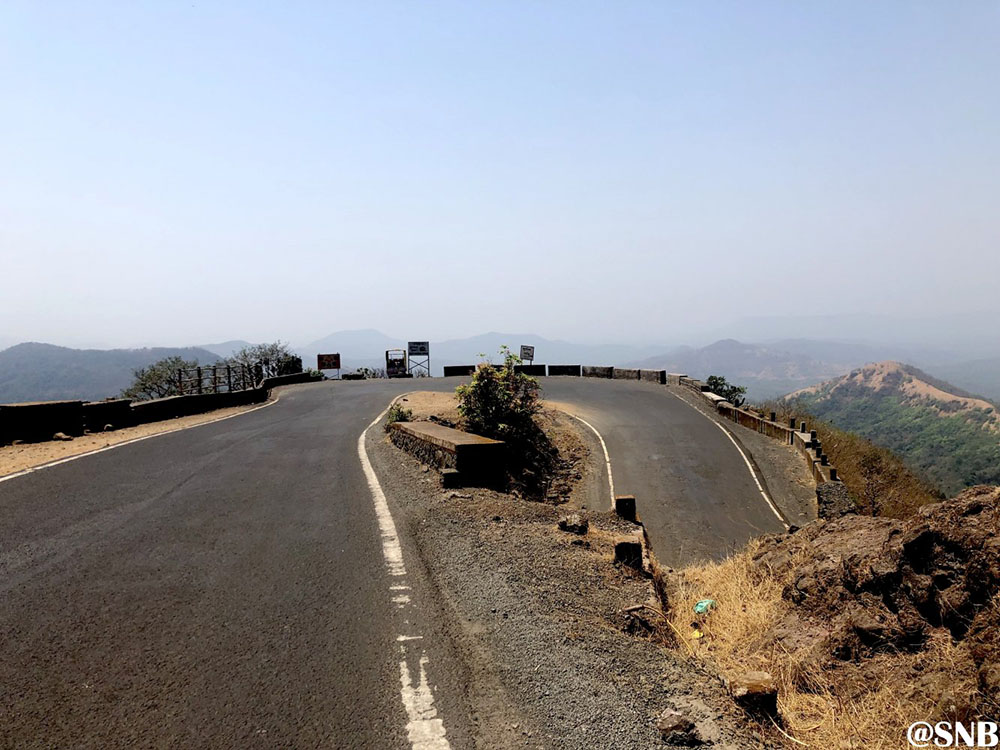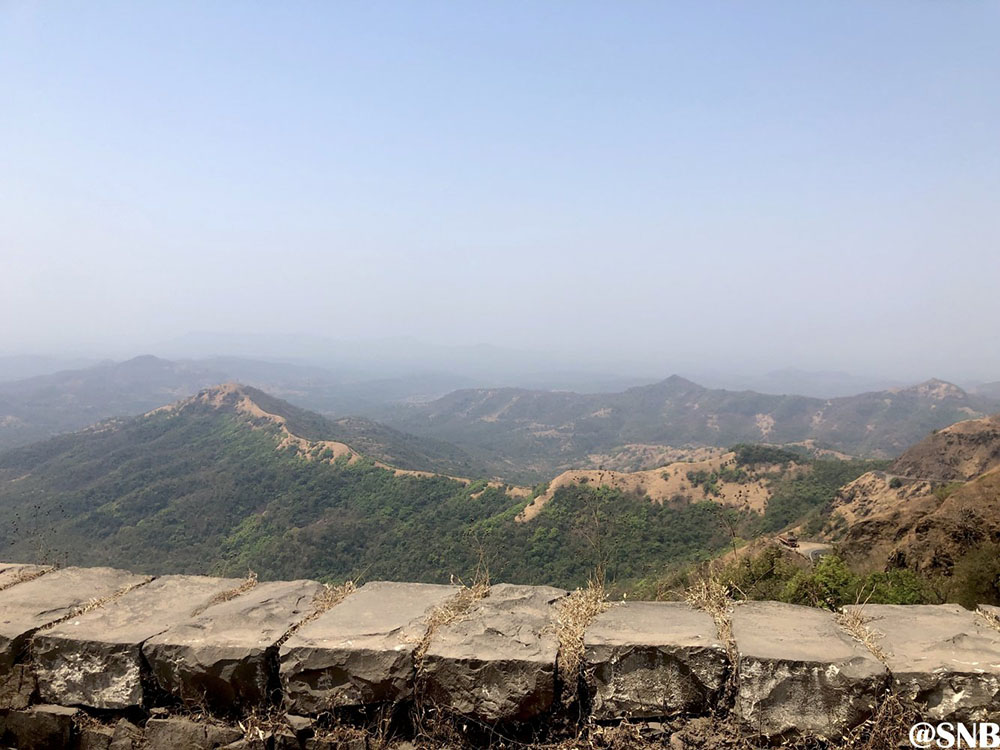 We reached Gaganbawda at 12 noon. Gaganbawda is at the edge of the plateau from where Karul Ghat and Bhuibawada Ghat originate.
While Gaganwada is in the Kolhapur district, the Ghats are in the Sindhudurg district. Karul Ghat, originating from Gaganwada, goes towards Talere-Kankavali which we drove up in our journey. Bhuibawada Ghat goes towards Kharepatan-Rajapur
It has a very famous fort Gagangad near it. There is an MTDC accommodation at Gaganbawada. It gets huge rainfall in the monsoon and seems to look beautiful in the rainy season.
Also Read: Mahabaleshwar Travel Guide | Places to Visit & Things to Do
Kolhapur
The distance between Gaganbawada and Kolhapur town is approximately 55 km. The road was narrow and serpentine but the tarmac was good. There were not many ups and downs. Initially, traffic was sparse but started increasing as we were approaching Kolhapur. We entered Kolhapur town around 1 pm.
We went to 'Dehaati' for lunch. It was 1.20 pm by then. Only Thali was available there. We ordered one vegetarian thali, one egg thali, and one mutton thali. The food was good but a bit spicy. It took us around 45 minutes to finish our lunch and to resume our journey. We were on NH 48 by 2.15 pm.
After driving around 50 minutes, we took a refueling break. We crossed Karad around 3.20 pm and Satara around 4 pm.
After Satara, NH 48 started presenting its own set of problems. There were huge queues at the toll gate on the stretch between Satara and Pune. Further, flyover construction work was going on at 5-6 places which were causing humongous traffic jams.
Finally, we managed to cross Pune around 6.15 pm and touched the Mumbai-Pune Expressway. The sun was about to set then and we took the last few photographs of the trip.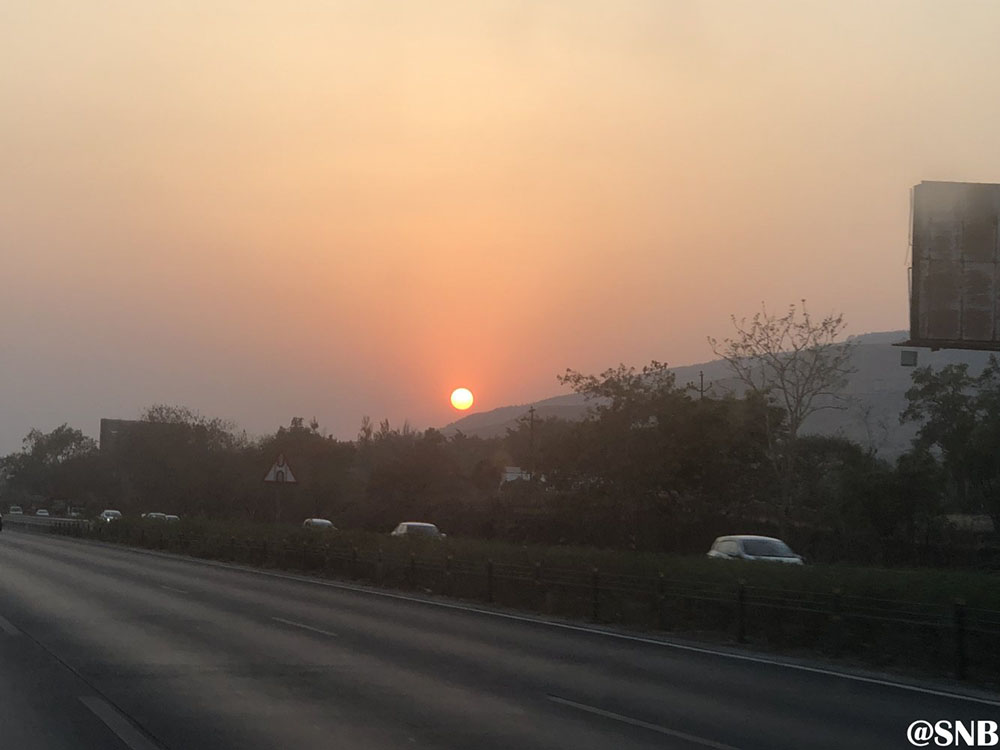 Mumbai
We took a tea break at the food mall before Lonavala and reached Panvel around 7.45 pm and then faced another humongous traffic jam. Finally, we reached our home at Goregaon East at 9.45 pm and our long weekend trip came to an end.
We drove 568 km on that day.
Places to Visit in Tarkarli – Conclusion
I hope the travelogue, pictures and information on places to visit in Tarkarli were of help. If you have any questions, please feel free to ask in the comments section below or at our Community Forum, and I will be happy to help.