Mahabaleshwar, the most beloved place for the Mumbaikars has now also become one of the famous tourist attractions in Maharashtra. If you Google for the most visited places in Maharashtra or near Mumbai, then you'll notice that Mahabaleshwar comes on top of the list often after Lonavala and Matheran. This place is nestled among the beautiful Sahyadri Ranges which makes it a perfect weekend getaway for people who love to relax and spend a good time with the beauty of nature. And this is just not limited to the people who are from Mumbai or Maharashtra but is accessible to anyone coming from any region.
Right from tourists to travelers, everyone visiting Mumbai has Mahabaleshwar in their bucket list because they know what this place has to offer. Some plan out a trip here to relax and get some leisure time while others look forward to some fun activities.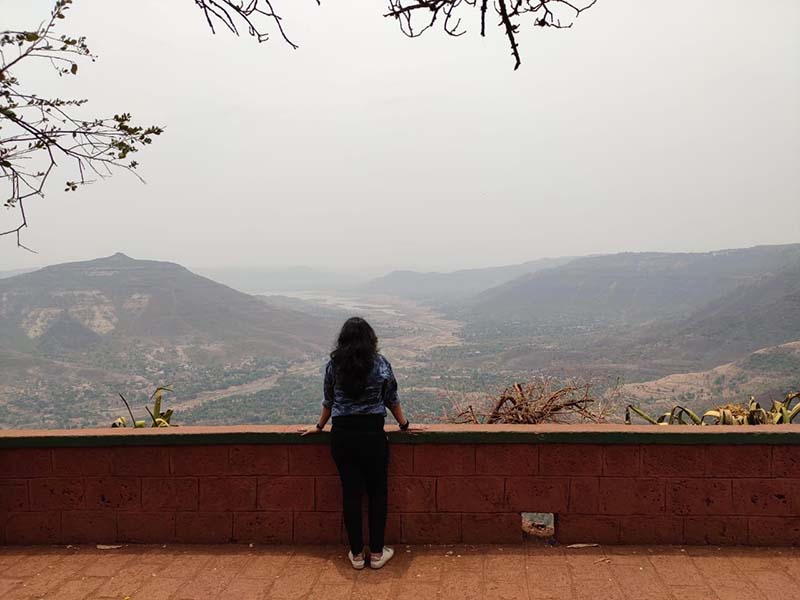 Mahabaleshwar
If you are heading towards Mahabaleshwar, then you need to stay here for at least 2-3 days so that you can experience the best and make the most out of your journey. Why? Because the beauty of this place has to be nurtured and felt, which will take time. Rest you will know when you come here and stay for a while.
The best thing about Mahabaleshwar is that no matter with who you come, at the end you will always carry a bundle of precious moments and laughter with you. Whether it is planned with family, friends or loved ones, trips to Mahabaleshwar are worth it. To explore, to revive and to refresh, you will need to plan a staycation here for more than one day. Because there are sightseeing places, adventure activities, and weather of Mahabaleshwar which will make you want to be here forever!
Mahabaleshwar is famous for its strawberries and cold weather. But other than this, there are plenty of things you can do here, depending on the time you have in hand.
Also Read: Places to visit in Kolkata and Things to Do !
Best time to visit Mahabaleshwar
The best time to visit Mahabaleshwar is anytime during the winter and summer season. This time would be perfect as you will feel the breeze pass by and the clouds singing to their own melody. Summertime is good but the number of visitors at this time increases a little so it may feel a little crowded to some people.
Mahabaleshwar has tropical weather throughout the year. You can also visit Mahabaleshwar during the monsoon season but only at the start or towards the end. Because with heavy rains, there are certain risks involved that you would definitely want to avoid. Therefore monsoon is not recommended but at the start or end of the monsoon, you can pay a visit definitely.
If you are new to Mahabaleshwar and were thinking about how to plan a trip here, then below is some information that can be of help. Let's check it out.
How to reach Mahabaleshwar
It isn't actually very difficult because this hill station is just a few hours away from Mumbai. Once you have reached Mumbai, approximately it will take around 5 – 6 hours to reach Mahabaleshwar.
The best way to travel is to go by your own car.  It would be comfortable; you can explore all the sightseeing places on your own and can also plan out things accordingly.
There are many options for accommodations here, right from resorts to hotels and villas. Depending upon your preference, you can choose as per your taste and budget. All you need to do is to select the right stay for you so you can make your stay memorable with your peeps!
Also Read: Mysore Coorg Ooty Road Trip – How to Plan & What to See
What to see in Mahabaleshwar
If you are wondering about what to do there once you reach, then sit back and relax because in duration of 2-3 days you can enjoy this place to the core.
Maze through the Mapro Garden
Mapro Garden is one of the famous tourist attractions in Mahabaleshwar that you just can't miss. If you have a sweet tooth and your love for sweets and strawberries is endless, then this place is a paradise for you. Strawberry jam, syrup, chocolates are the specialty of Mapro.
Here you can get chocolates and syrups and juices of numerous flavors that you can take home as well. There is a restaurant inside the garden that serves you with snacks and other food options because Mapro is a bit huge; and it will take at least 2 hours to explore the whole garden.
Ride a Shikara in Venna Lake
The best part about this lake is that it is situated between the hills and is very beautiful. Once you've seen a glimpse of this site, you'll be mesmerized. This lake has a rich history and sees a lot of visitors throughout the year. You can simply go there and ride a Shikara. If you don't like Shikara, then you can just sit, relax and enjoy the small eatery that is located near the Venna Lake.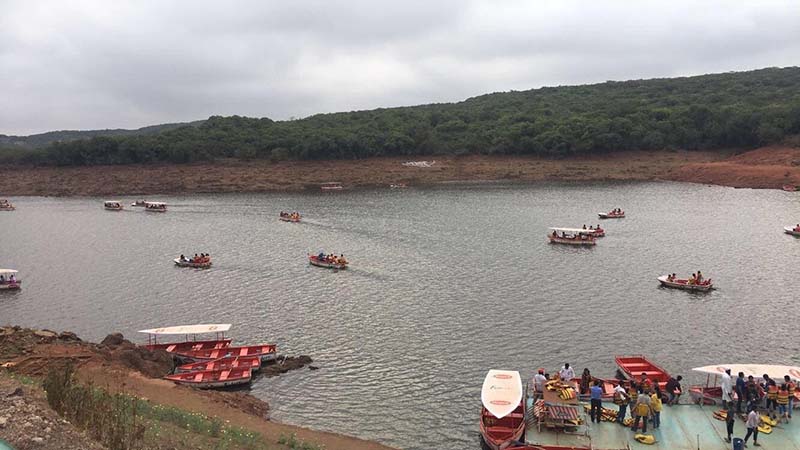 Toss around the Tableland
This place is basically a mountain plateau and is considered as the highest point in Mahabaleshwar. You can do horse riding over here and also can witness the amazingly scenic view.
Arthur's seat
One of the famous attractions in Mahabaleshwar is Arthur's seat which gives you a scenic view of the Savitri River along with the green valley around. This specific point is also compared to the great canyon in the U.S.A because of its geographical contrast. A very fascinating place to visit where you can click amazing pictures.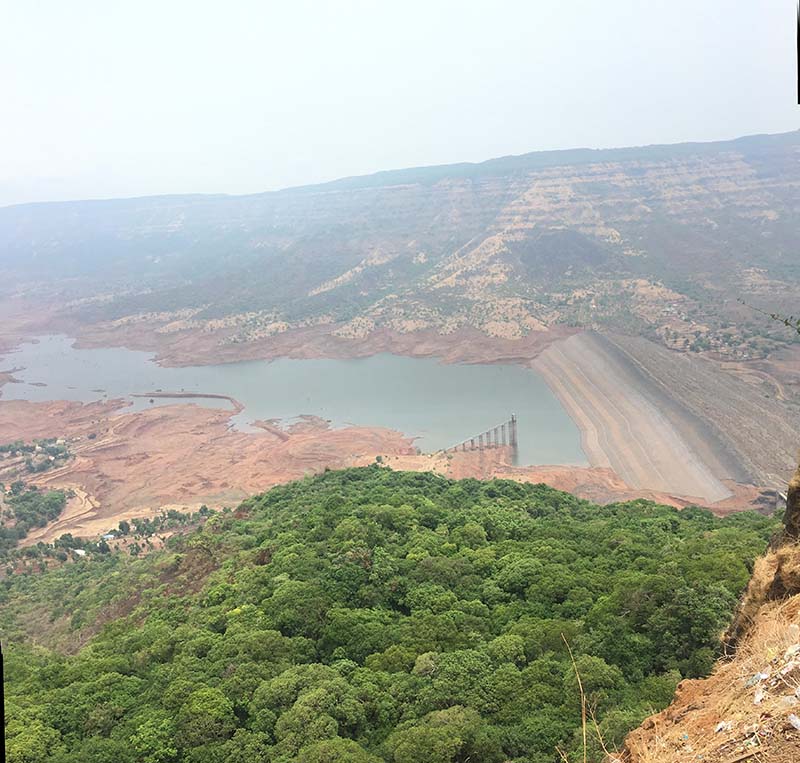 Elphinstone Point
Elphinstone's point, also know as the Elephant's head point is another famous attraction that you should visit while in Mahabaleshwar. It got its name because it looks like the head of an elephant. It is quite famous among tourists and locals both.
Also Read: Goa Trip – What to See | Where to Stay | Things to Do
What to do in Mahabaleshwar
Mahabaleshwar has a lot of activities to offer. There are so many parks over here that you will be astonished to see. One of the famous adventure parks is Velocity Entertainment where you will get to do every kind of fun activity; right from dashing cars to go-karting and much more.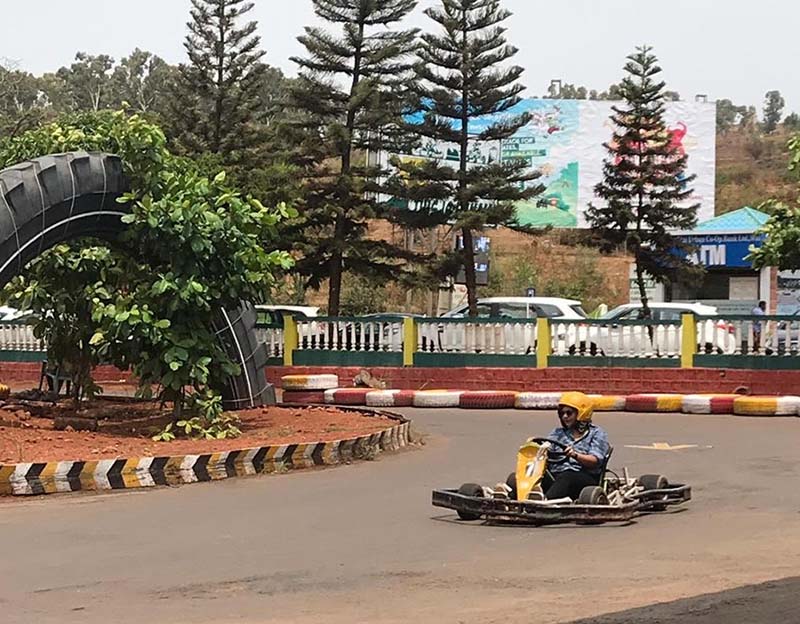 Mahabaleshwar market is something that you can visit if you have enough time. There are many options here in terms of food, shopping, and drinks. But you need to be careful about when you visit here because, during the evening, it gets seriously crowded here.
There are really very good options for shopping in the market. Strawberry cream is the specialty of Mahabaleshwar and you will definitely get it in the market. This one has to be a must-try because it is delicious and so yummy that you will just lose yourself into the taste of the cream. You can't actually miss the strawberry cream of Mahabaleshwar.
Adding further to the food part, you can really indulge in a variety of street food that is available in Mahabaleshwar. How about a corn pakoda with a picturesque view from Vennalake or tableland? That would be awesome, isn't it?
You can also go to restaurants and have a great meal but the street food here is something that you must experience. Cheesy Maggie, different types of pakodas and many other varieties of local street food are available at the local sightseeing points itself. In short, you don't need to struggle at all but rather enjoy the food with a view.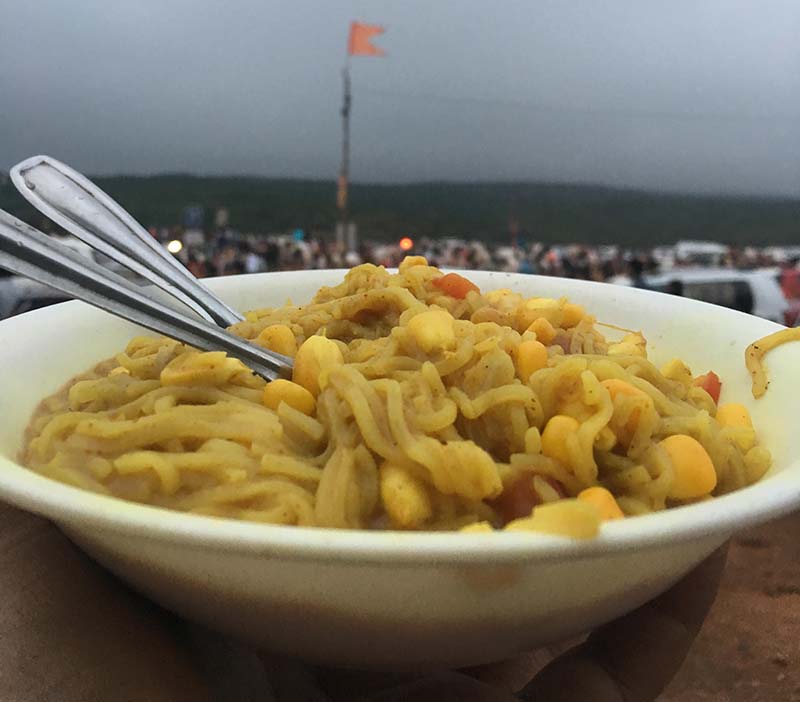 Conclusion
If you are planning for a long weekend, then you don't even need to give a second thought on this, because Mahabaleshwar will give you plenty of joyful and fun moments that you can cherish throughout your life. Plan it with the loved ones or go solo; you will definitely love this place. Relaxation, leisure or for fun, this hill station has to be there in your bucket list for sure.
So, what are you waiting for? Pack your bags, plan and carry the essentials and just go! Bon Voyage! I hope the information posted above on Mahabaleshwar was of help. If you have any questions or need any other details, please feel free to ask in the comments section below; or at our Community Forum; and I will be glad to answer.