Want to visit a peaceful place with a beautiful scenic view? Then a trip to Lonavala it is! Have you ever dreamt of enjoying a view with your friends and family for just a night but a night full of stories, fun, and entertainment? If yes, then you should definitely plan for Lonavala at least once in your lifetime. This place caters to all kinds of visitors; whether you're a tourist or traveler, from India or abroad.
You can visit Lonavala from May to June or from September to October, which happens to be the best time to stay here for a weekend or for a few days.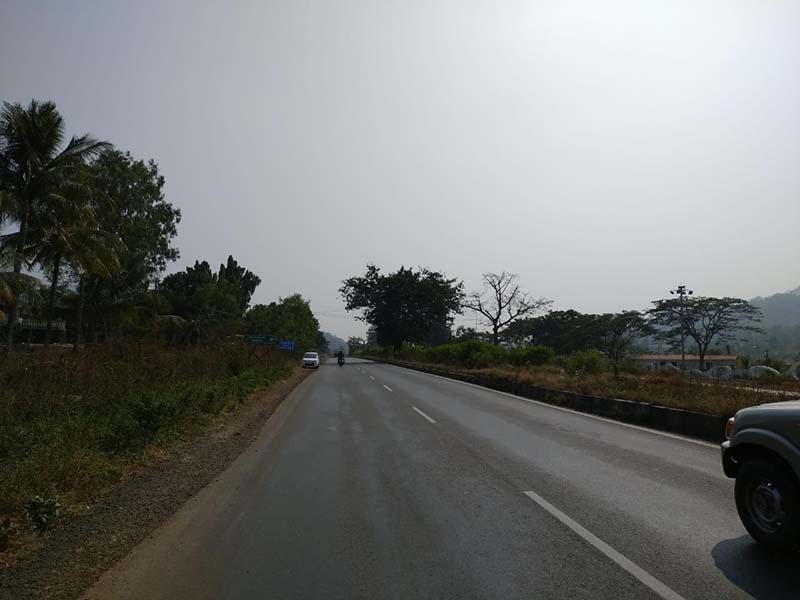 How to reach Lonavala
First of all, if we talk about Lonavala, one should know that this place is at the top in the list of places to visit for Mumbaikars; not because it is close but because it gives some vibrant vibes that will make you stay here for a while. Lonavala falls between Mumbai and Pune and therefore people traveling from these two locations can go to this hill station by car, bus or two-wheelers as it is easily accessible by roadways.
If you are coming from another place, then you need to get down at Mumbai and then take the highway which will directly take you to Lonavala. In the same way, if you are coming from Pune, then there is a direct route to Lonavala so that you don't have to struggle much. Hassle-free rides are always available while you're traveling to Lonavala.
Lonavala is one of the famous tourist attractions that are close to Mumbai. It does not come under Mumbai though but still, people consider it because the distance from Mumbai to Lonavala is about 83 km which is about 1hr 40mins drive. And from Pune, it is about 66 km which takes about 1hr 20mins approximately. This hill station is probably the most favourite spot for most of the people living in Mumbai. And if it's a weekend, you will definitely find some Mumbaikars and Punekars relaxing around there because all they want is a day away from the city's hustle-bustle.
What to See in Lonavala
What do we do once we reach Lonavala? This place has much more to offer rather than just providing people with accommodation and some time to relax. If you happen to visit Lonavala, then you will get to know that there are several other places nearby that are worth visiting.
One such famous place is Khandala. Khandala is also a hill station that neighbors Lonavala and usually when people visit Lonavala, they also witness the beauty of Khandala at the same time. Some of the best tourist places to visit when one is in Lonavala are mentioned below.
Lion's Point
Lion's point is considered one of the major tourist attractions here. From here you get to click some really amazing pictures. You will see waterfalls, clouds, greenery and the other neighboring hills which will give you a good panoramic view of natural beauty all around.
Pawna Lake
Pawna Lake is an artificial lake but perfect for camping with friends and family. Many travel companies plan for camping at this specific place because the surrounding here is indeed a paradise for the people who love camping.
Rajmachi Fort
Love trekking? This place is perfect for you then. Some adventure mixed with scenic beauty would be a great plan when you visit Lonavala. If you and your troop love trekking and telling stories, then you should definitely trek to the Rajmachi fort where you get to listen to some thrilling stories and have fun with your friends.
Bhushi Dam
You can't miss this location because Bhushi dam is declared as one of the top tourist attractions. It is a masonry dam on the Indrayani River and in 2014 was announced as a tourist resort. You will see a lot of people gathered here.
But at the same time, one should be aware of this dam as its deep and every person's life is precious. There have been a lot of drowning cases in and around this dam. Therefore caution must be taken accordingly.
Lonavala Lake
Just before the lion's point, you'll cross the Lonavala Lake. The view of the lake is fantastic especially during the evening and early morning time.
Karla caves
Karla caves have a rich history and along with it, you get to hear stories of Ekvira temple as well. Definitely, it is a must-visit because it offers you a chance to understand our history and culture. You also get to see the architecture and design of the place that was made in the past. This cave is just 11km away from Lonavala.
What to do in Lonavala
So, what to try out on a trip to Lonavala other than visiting all of the places I mentioned above? Be like a local, live like a local and eat like a local. Maggi is one of the most common foods that you can try out when you visit Lion's point. Along with that, try eating those 'garma garam' cheese and corn Pakodas with Chai or Coffee. That moment is awesome when you have tea with pakodas especially from a viewpoint where everything looks magical and peaceful.
When we talk about food, there are many restaurants and food outlets in Lonavala once you reach the market. Chikki is one of the famous food items here. You'll get a variety of options when it comes to select chikki. There is badam chikki, normal chikki and much more.
Kinara village Dhaba and Sheetal Da Dhaba are famous dhabas that are situated in Lonavala, where you can hang out and have some amazing food with a nice atmosphere around.
Trip to Lonavala – Conclusion
Lonavala is a well-known destination for an outing that comes under Maharashtra and it is nearby to Mumbai. If you were in Mumbai and were wondering about where to go for a weekend, then Lonavala it definitely should be. I hope the information above regarding a trip to Lonavala was of help. If you have any questions; or need any other details; please feel free to ask in the comments section below; or at our Community Forum; and I will be glad to answer.