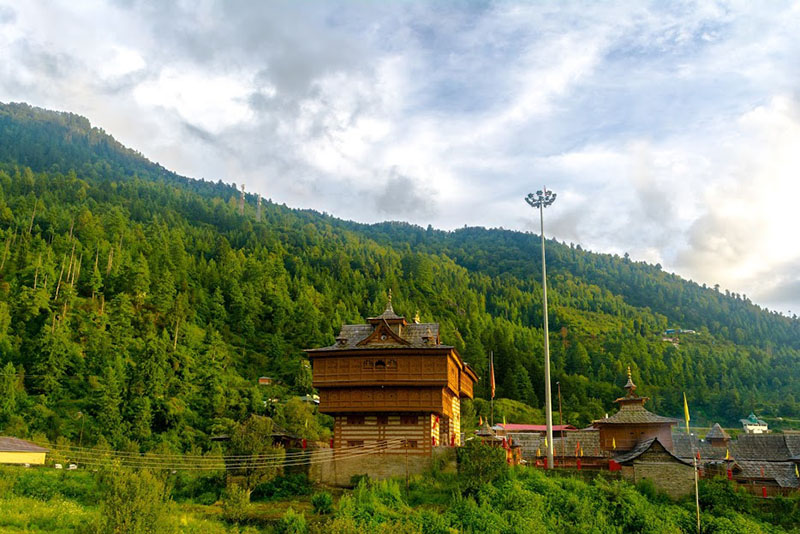 Are you planning a trip to Sarahan and wondering what to see there? In this travel guide, I will provide a complete list of all tourist places in Sarahan that you can use for your local sightseeing there.
Sarahan is a tiny little village sitting hidden deep inside the beautiful Kinnaur Valley. In all honesty, the natural beauty and serenity of the place is its prime attraction. A trip to Sarahan is mostly a part of a larger Kinnaur Valley itinerary but if you were short on time, you can easily plan a trip to only Sarahan as well. It is only about 3 – 4 hours of drive away from Narkanda which means that it can even be included with your trip to Shimla and Narkanda. The place also acts as a stopover for people traveling on the Spiti Circuit.
Please note that in this article, I am only going to talk about local sightseeing in Sarahan and things to do. If you want to know more details like how to reach here and where to stay, please read How to Plan a Trip to Sarahan – A Complete Travel Guide.
About Sarahan
Sarahan is located at a distance of about 35 kilometers from Rampur and 160 kilometers from Shimla. The village is known as the "gateway of Kinnaur". In ancient times, it was the summer capital of rulers of the former Bushahr kingdom. What really puts the village on the map is the famous Bhimakali Temple, dedicated to the goddess Bhimakali, and one of 51 Shakti Peethas.
How much time you should spend in Sarahan entirely depends on your travel plans. If you were riding the Spiti Circuit, I will recommend at least one night in Sarahan. If the entire Kinnaur was on travel plans; 1 to 2 days can be spent in Sarahan. If you were in Narkanda, you can plan a day-long excursion and visit Sarahan in a day.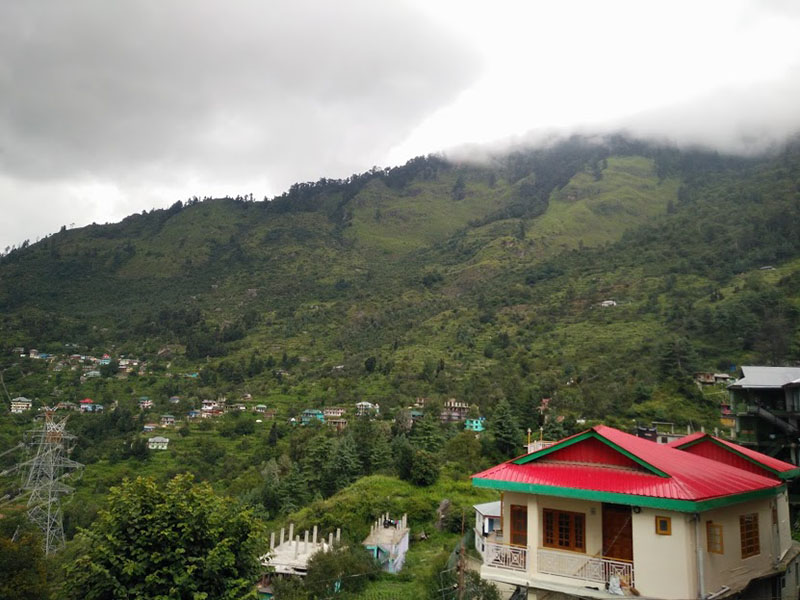 Places to visit in Sarahan
What is there to see in Sarahan? Read on to find out.
Bhimakali Temple
The beautiful Bhimakali temple is what brings the majority of the people to Sarahan, both tourists and local devotees. As per the legend, the site of the temple is the place where Sati's ears fell after she self-immolated herself.
Built in the traditional Kinnauri style of architecture, the temple is really a sight to behold. The outer part of the temple boasts of amazing woodworks and the interior is full of complex carvings.
The temple has a total of three complexes. The first two were built in the 12th century and the third one in 1920. It also has another three temples dedicated to Lord Shri Raghunathji, Narsinghji, and Patal Bhairva Ji.
Each year during the Dussehra festival, grand prayers are held at the temple and people from the entire Kinnaur gather in Sarahan.
Also Read: Places to visit in Narkanda and Things to Do
Sarahan Bird Pheasantry
The next thing that Sarahan is known for is its bird sanctuary. It is located about half a kilometer away from the Bhimakalai temple and serves as a breeding center of some local species of birds.
Pheasants are a group of large-sized, highly colorful birds. Because of their size, they do not fly regularly. You will mostly find them feeding on the ground for seeds and insects. The state bird of Himachal Pradesh, locally known as Jujurana is a pheasant. It is called the Western Tragopan and is hard to find and endangered presently.
The pheasantry in Sarahan is the only place where the breeding of Western Tragopan is carried out. If you are into photography or bird-watching, this place will surely please you.
Please note though that the sanctuary remains closed from June to September, due to birds mating season.
Hawa Ghar
It is a vantage point located about 2 kilometers uphill from the Bhimakali temple. It provides a panoramic view of the entire surrounding valley and is also a good spot to view sunrise and sunset.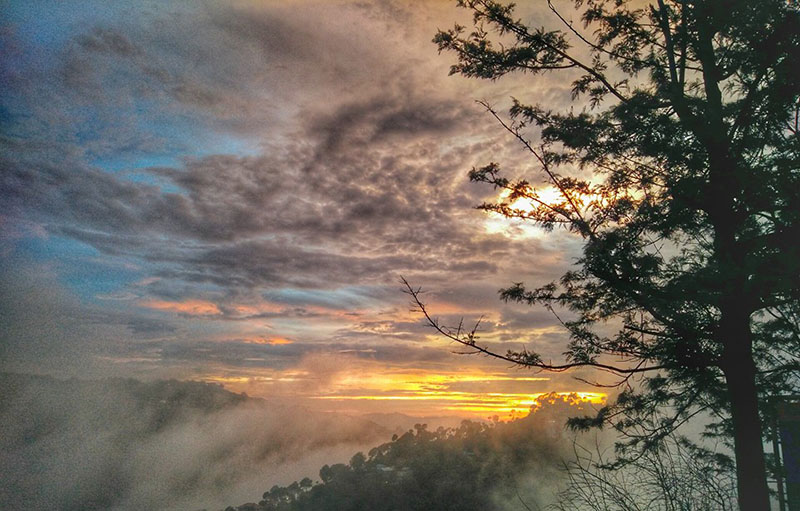 Sarahan Palace
The Royal Palace of Sarahan is located right next to the Bhimakali temple. It is the residence of the royal family whenever they are in the region and tourists are not allowed to enter. You can only view it from the outside.
HPTDC Hotel Shrikhand
The reason why this hotel is considered as a tourist attraction is because of its architectural style. It is state-run, owned by HPTDC, and located at the edge of the hill. The hotel is built in ancient Kinnauri style architecture and replicates that of the Bhimakali temple. It also offers great views of the valley. If the budget was not a problem, it is a highly recommended place to stay during your trip to Sarahan. You can also book your stay here online.
Nalati Stadium
It is a large playground, mostly used for playing football and cricket. It mostly remains closed though but if it was open, it is a good spot to sit for a while and enjoy the view of the distant Himalayan peaks.
Also Read: Kinnaur Valley Itinerary – How to Plan your Journey
Apple Orchards
Kinnaur is famous for its high-quality apples. In fact, Kinnauri apples are known to be the best among the entire world. If you have never seen an Apple orchard before, you will find plenty of them in Sarahan. The apple harvesting season begins in July and lasts well until September. If you happened to be here at this time, you will find the orchards at full blossom and can also get to taste some delicious local apples.
Places to visit around Sarahan
For your local sightseeing in Sarhan, the above-mentioned places will pretty much be it. You can spend a day in Sarahan and cover all of these easily. But as I mentioned previously, this is only a minor part of Kinnaur Valley that has much more to offer for tourists. Kalpa, Sangla, and Chitkul are some of the best-known places that you can visit around Sarahan. For more details, please take a look at How to Plan a Trip to Kinnaur Valley.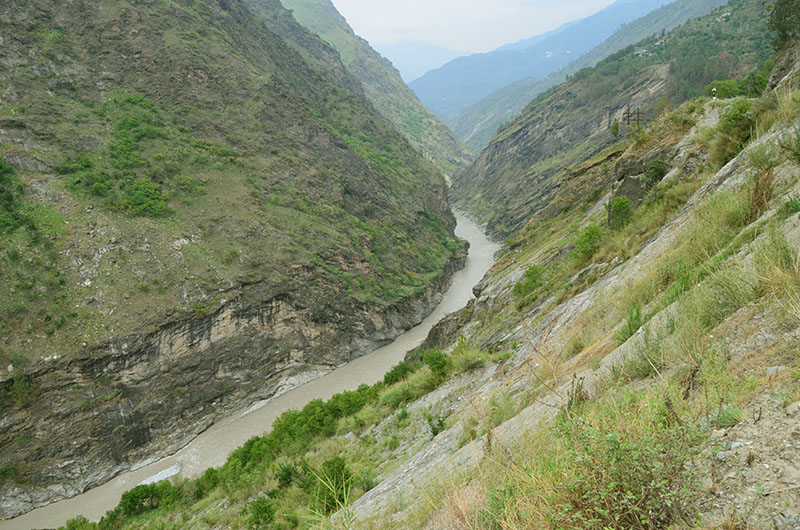 Things to do in Sarahan
After places to visit, let us take a look at some of the other things that you can do while in Sarahan.
Enjoy the Natural Beauty and Peace
You do not come to a place like Sarahan hoping to see a ton of places and to do a hundred things. For a vacation like that, you should plan a trip to places like Shimla and Manali. But when you want to spend some time away from the crowd, Sarahan becomes the desired destination.
The natural beauty and the serenity of the place are like none other. Spend a couple of days here, enjoy the views, relax, slow life down for a little while, and rejuvenate yourself.
Trekking
If you are a bit on the adventurous side though; and fit enough to do some trekking then the trek to Bashal Peak is the one to look out for from Sarahan. This trek starts from Sarahan and can be done in a day.
But please make sure that you are not attempting it on your own. It involves some steep ascents through a dense forest with wild animals present. Hire a local guide from Sarahan to take you to the peak and bring back safely.
Photography
I think this one goes without saying. It does not matter if you were a serious photographer with a huge DSLR or someone with a fancy cell phone camera, every turn of the road here will present you with opportunities to click plenty of beautiful photographs. You can visit the bird pheasantry to click some beautiful of Jujurana and other birds.
Also Read: Places to visit in Chitkul and Things to Do
Nature Walks
The magic of Sarahan is because it is not a crowded destination. It has a special feel about it. It is sublime, quiet, and beautiful. Just walk around the village, talk to the locals, learn about their lives, listen to their stories, and have a great time. This is one of the best things to do around Sarahan.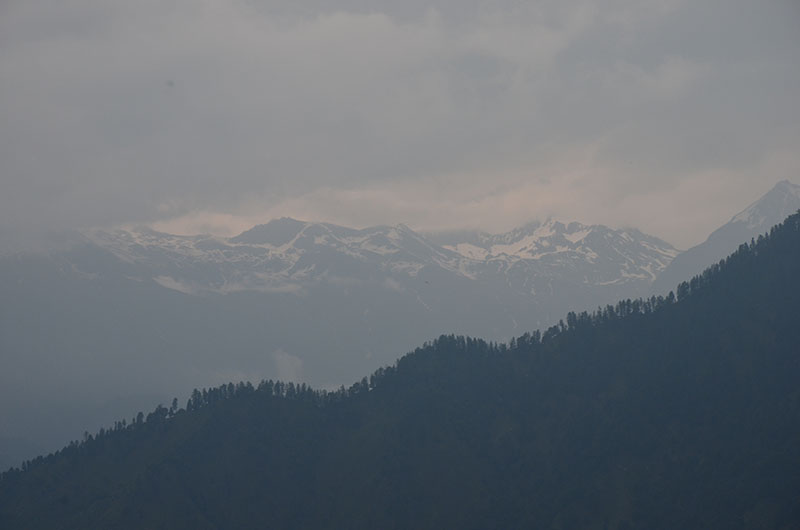 Best time to visit Sarahan
Sarahan enjoys a moderate and pleasant climate throughout the year. Summers here are short and winters are long. The region receives plenty of snow in the months of January and February and it also rains here a lot during the monsoon season. When should you visit here entirely depends on what kind of trip you want.
If you wanted to see a lot of snow, you should plan a visit from late December to early February. For a family vacation, the months of April, May, and June will be best. If a trip to the bird sanctuary was on your mind, you can visit anytime between October to June.
For a photography visit, I will recommend visiting in September because this is when the views are at their best. October can also be a good month for photography. July and August are usually considered a bad time to go due to the risk of the rains. But this is also when the views are at their best.
For more details on this topic, please read When is the Best time to visit Sarahan.
Places to visit in Sarahan – Conclusion
I hope the information above on places to visit in Sarahan and things to do was of help. If you have any questions or need any other details, please feel free to ask in the comments section below, or at our Community Forum, and I will be glad to answer.