This post is in continuation with a previous one and a part of my Ladakh bike trip travelogue. After exploring Ladakh for a week, we reached Pang from Karzok on Day 8. This was towards the end of our ride and on Day 9, we traveled from Pang to Manali, through the beautiful Lahaul Valley. To read the previous parts of the travelogue, please click on the links below.
The Journey So Far
We had a long day ahead of us. Even though we could extend our trip by another day, we decided to go straight back to Manali from Pang. The biggest reason behind this was that we reached Leh by the same road with a night halt at Jispa.
We had covered this entire route only about a week ago. That journey was completed in 3 days with plenty of sightseeing breaks in between. So there was nothing really new to us that we didn't already see. Hence, we decided to cut short our trip by a day and to use that time taking rest at home before getting back to work.
Day 9: Pang to Manali – A Bike Ride on the Manali Leh Highway
As decided last night, by 6 AM we were all wide awake and ready to be on our way to Manali. We had already done plenty of sightseeing on the same road while we were going to Leh. So this time the idea was to just rush through and make it to Manali by evening. After a cup of tea and some biscuits at Pang, we thanked our hosts and started our ride for the day.
One thing that we did not anticipate on however was how cold it was going to be that early in the morning. This we realized within 15 minutes of the ride. The further we continued, the more our hands started to freeze making it difficult to maneuver our motorcycles.
Cold wind on our faces soon saw our eyes watering. Noses and cheeks went red, fingers froze but worst was our legs. There was just no extra protection against the cold there except for jeans and a Thermal underneath. Our conditions were such that we were literally praying for the sun to come up.
Lachulung La
A little after Pang came our first high-altitude pass for the day, Lachulung La. We were crossing it a 2nd time on this trip. In the trip overall, this time it was our 15th high altitude pass in 9 days.
Couldn't help but savor the sun at top of the pass.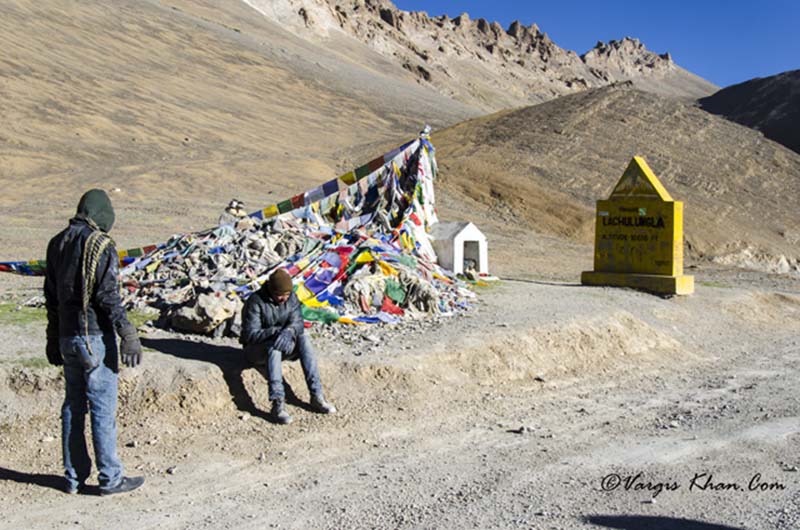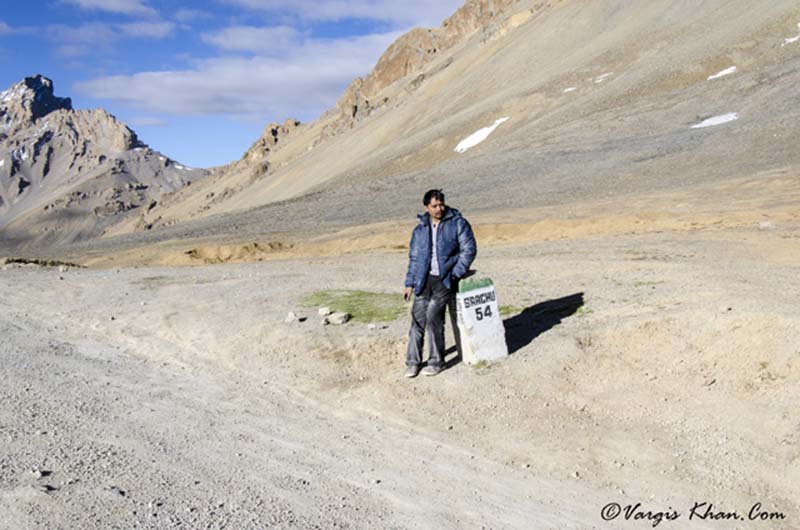 Nakee La
The next stop was Nakeela for a 2nd time. This was now our 16th high altitude pass in the trip so far. By now the sun was shining bright in the sky. This helped in raising our spirits a little which were dampened by the cold early in the morning.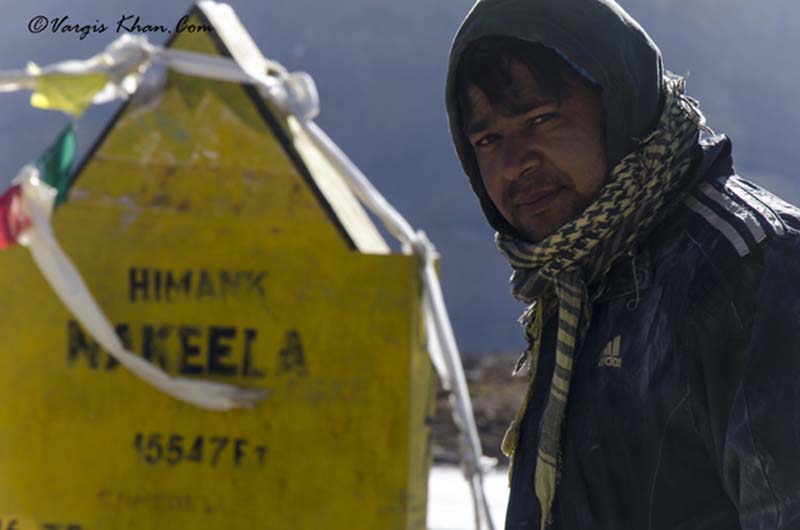 For most part of this day we just kept riding, with our minds set on reaching Manali and no breaks in between. We stopped at Sarchu to grab something to eat and continued on. The next break came at Chamba Dhaba, before Baralacha La.
Baralacha La
Atop Baralacha La again, now our 17th high altitude pass.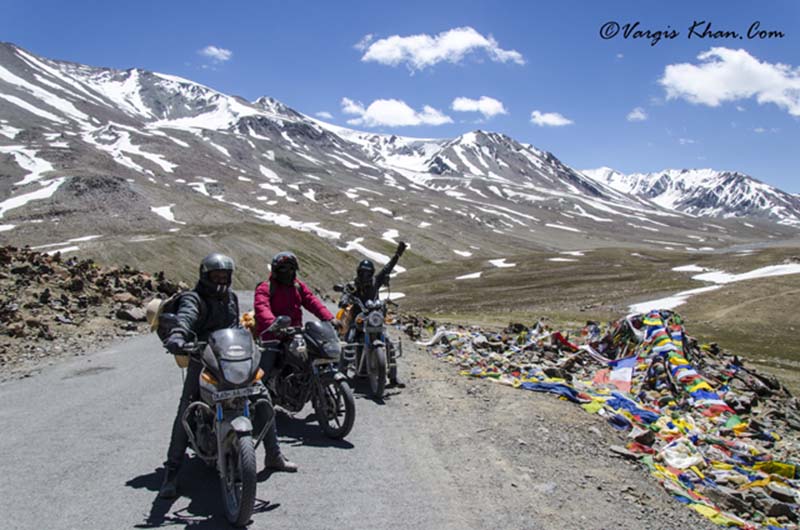 We arrived in Jispa a little later and were soon cruising at a comfortable speed towards Manali. While on our way to Leh, we had crossed this entire section of road in the dark of the night. We were late in starting from Manali due to which and then we had 2 breakdowns near Kokhsar.
Due to this, it got late while we were yet to make it to Keylong. The entire stretch from Keylong to Jispa was traveled through in pitch black dark. But while returning, it was day and we realized the beauty of the Lahaul valley that we missed seeing the last time.
Rohtang Pass
Soon we were ascending Rohtang, which was our 1st high altitude pass of the journey and was now going to be the last as well. This time it was our 18th high altitude pass.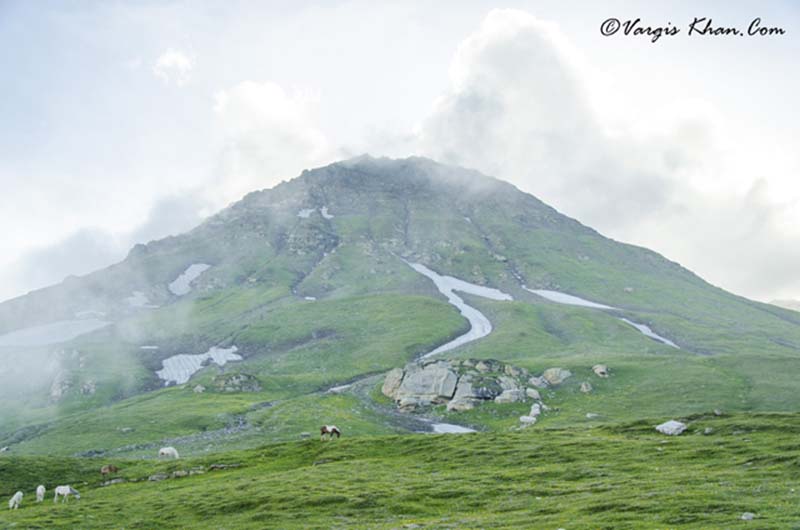 Shoaib, Sunny, and I stopped for a photo session at Rohtang while Rohit kept riding on. He reached Manali way ahead of us and checked into a hotel. By the time the three of us got to Manali, it was already quite dark. Thanks to Rohit though, we already knew where we were going to stay.
Manali
We left our luggage at the hotels, freshened up, and now it was time to do some shopping in Manali and find a good place to eat.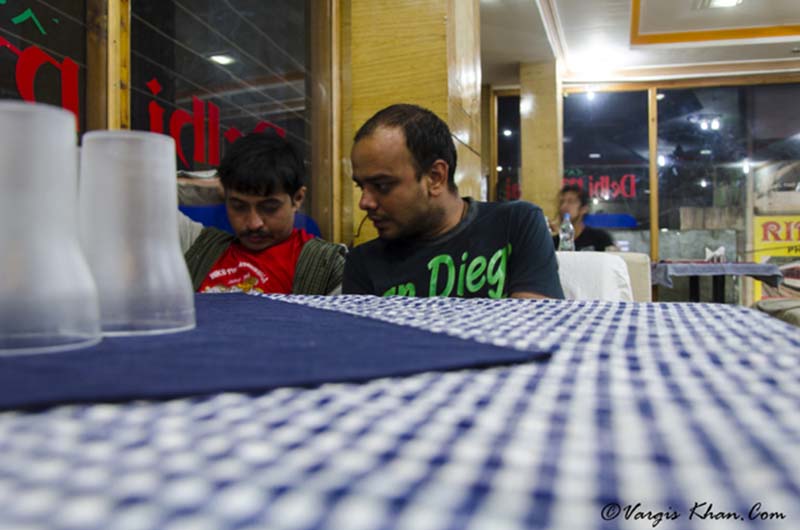 After dinner, we roamed around in Manali for a while and returned to our hotel to call it a day.
Pang to Manali Distance
Manali is at a total distance of about 300 kilometers from Pang.  Roads are a mix of good, bad, and ugly but mostly good. If you did not spend much time sightseeing, this journey will take you about 8-9 hours in total.
And thus ended the last day of a great trip. From here on, we all knew that it was just going to be a long ride to Delhi. This in a way was officially the last day of an amazing trip. Please click on the link above to read the last post of this travelogue.
Pang to Manali – Conclusion
I hope you liked the travelogue and the pictures so far. If you have any questions about traveling from Pang to Manali or the entire Manali Leh route for that matter, please feel free to ask in the comments section below or at our Community Forum, and I will be happy to answer.