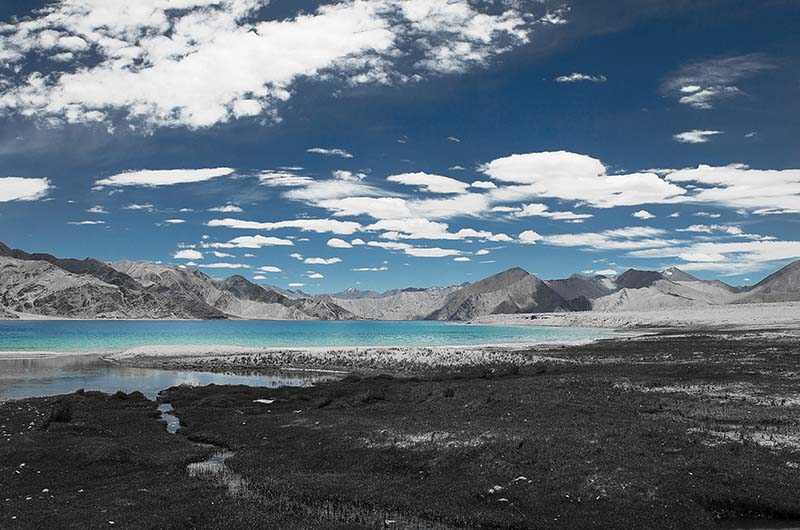 Should you visit Ladakh? My answer is absolutely not. I did it myself and now I regret it. You must never visit Ladakh and in this post, I will tell you why it is a bad idea. If you heed my advice here, you will save yourself from a lot of agonies and burning a hole in your wallet.
10 Reasons Why You Should Never Visit Ladakh
Go back 10 years and you will hardly find anyone who has been to Ladakh or wanted to be there. Fast forward to today and Ladakh is probably the biggest tourist destination of our country.
Come summer and everyone starts to work on their itineraries, some solo and others with family and friends. If you also have plans to visit Ladakh anytime soon, mentioned below are 10 reasons why you should cancel it all and never visit Ladakh ever.
Ladakh Syndrome
If you are thinking that you will visit Ladakh this year and be done with it, you are terribly wrong. Ladakh is an addiction. It is a habit that you will not be able to shake off ever.
I visited Ladakh a decade ago for the first time and god knows how it affected me. Now I have been there multiple times. I have built up this entire blog and hardly a day goes by when I am not planning my next visit to Ladakh.
You may catch Ladakh Syndrome while you are there and suffer from it for the rest of your life. You will keep trying to get back there again and again, like an ant crawling up the wall desperately trying to reach the top.
If you go there once, immediately after your return, you will start preparing a list of places that you did not cover and would do so during your trip next year. Trust me it will happen. Ask anyone who has been there.
Lake Enchantment
Yes, there is black magic too in Ladakh. You may fall under the enchantment of the beautiful and mesmerizing lakes here. This spell will leave you with a strong desire to take a dip in these deep blue waters. Do not attempt or do so at your own risk.
These lakes are quite deep with freezing cold water. If you take a dip here, your entire body will go numb resulting in you drowning to the bottom.
This is the kind of effect these lakes will have on you. You will see the big one, then the smaller ones, and you will start finding more and more small bodies of water that you could go exploring.
Sky Spell
The skies here are so clear, free of pollution that every star shines as bright as it can. The magnificent nights of Ladakh will present you with a magnificent view of the Milky Way.
Once that happens, the spell will take effect. Each night from there on, you will stand out in the open with your eyes fixated and the camera pointed at the sky. Sometimes you will be trying to shoot a pic of the moon or sometimes just the stars.
You will be frustrated because nowhere else you will get the view that you got in Ladakh. This spell cannot really be lifted. You won't rest until you are back in Ladakh with your camera and the Tripod.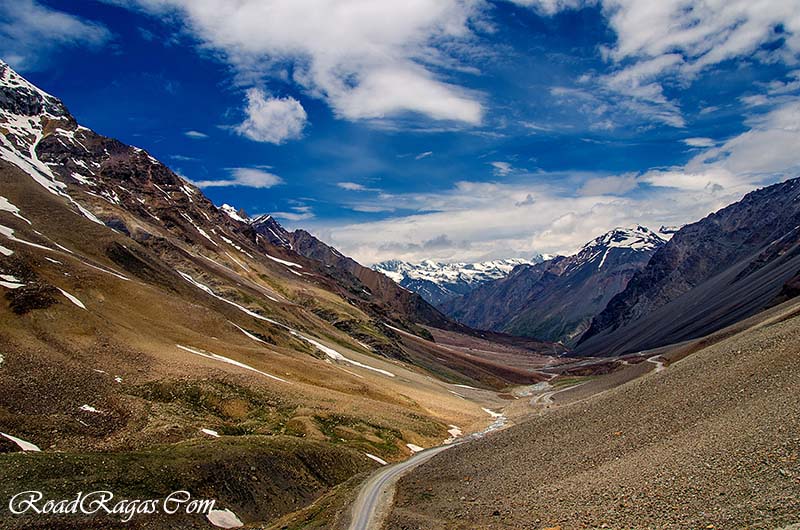 Photography Flu
I caught this 10 years ago when I visited Ladakh and am still suffering from it. Until then, the camera for me was just a cheap point-and-shoot. Now I have three different SLRs, several lenses, and I am still thinking about which one to buy next.
No matter where I go, I start to look for the camera. Everywhere I look, I look for opportunities to click. I find photography moments in the simplest of things and regret why I did not have my camera at that time.
I have even clicked photographs from a footbridge on a busy road in Delhi, with Tripod mounted, until the cops shooed me away. Everywhere I go, everywhere I look, all I think is "Wow, that would have been a good picture". This is a very serious illness and you should never visit Ladakh in order to avoid it.
Your family will start to think of you as crazy because even for a small walk, you may just start to pick up your camera; just in case there is a photography moment there.
Taste Disorder
Ladakh is heaven when it comes to food. Trust me, while you are there, it would feel like the entire world has been served on a plate called Ladakh. Indian, Chinese, continental, Kashmiri, vegetarian, non-vegetarian; whatever your interest is, you will find it in plenty in Ladakh and at reasonable prices.
The problem however starts to occur when any food that is not from Ladakh feels tasteless. After you come home, no matter what you eat, it will remind you of what you ate in Ladakh and Kashmir.
You will crave that food and it has some really serious implications. You can turn homeless after getting thrown out of your house by your Mom or wife; because you ended up telling them how amazing food in Ladakh was and how their cooking isn't really up to the mark in comparison.
Nomadic Fever
If your condition worsens, you may end up suffering from Nomadic fever. A trip to Ladakh will inspire the traveler inside you, the explorer that has been in hiding for a long time.
You may start trying to find remote places, destinations where no one goes. If time or budget is short and you cannot make it to Ladakh, you will travel to some other places but travel you will.
Every weekend will start to sound like an invitation to hit the road. You will start to feel lost when home and feel at home when lost heading towards an unknown destination.
Staying at comfortable hotels would look dull and in a tent under the blue sky would feel superb. Delicate dishes in shining plates will lose their charm but a bowl of Maggie at a roadside dhaba will grow on you.
Adventure Bug
This is a very serious Bug that bites people in Ladakh. Its effects are really grave. You may not have been on an adventure at all, ever in your life but a trip to Ladakh will change that.
The challenging nature of the roads, the rough terrain, harsh weather may convert you from a boring nerd to an adventurous daredevil. You would want to try some other dares as well. Anything you could find will do.
Things you once considered as dangerous and risky will start to attract you. There is really no cure for it. You will just have to sit at home with doors closed, never wander out from the usual home-to-work route and the effect may just wear off after some time.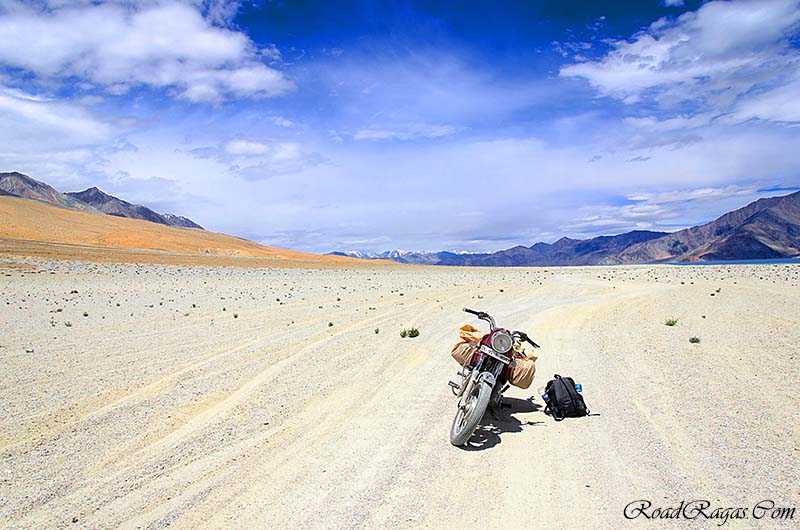 Cultural Disorder
So you are a Hindu or a Muslim; or of any other faiths present in India and set in your own ways? Well, unless you are ready for some change, you should never visit Ladakh.
The culture here is a mess. There are Hindus, Muslims, Buddhists and all are living in perfect harmony. You can never tell who has the majority out there.
There will be the soothing Azaan from the loudspeakers of a Masjid, the musical sound of chants from an ancient monastery, purifying sound of bells in a nearby temple, and the soul-lifting sound of paath at one of the highest Gurudwaras in India.
Together, these will split your cultural personality into several. You will become a person of all faiths and you will start visiting all religious places with the same amount of respect.
Hospitality Mania
It is not just the place, but people here a menace too. They are so hospitable, always eager to let you in their own homes, greeting and treating you with so much respect.
This particular illness is highly contagious. They will pass on this hospitality mania to you and after you come home, you will start reacting in the same manner. You will be humble to everyone and never mistreating anybody.
The anger and frustration inside will be all gone and will be replaced by everlasting respect towards people.
Story Telling Virus
Finally, a trip to Ladakh will turn you into a threat to not just yourself but to society as well. Ever saw those boring people who love to talk about things they have done, places they have been to? While everyone else is wondering when will the story get over?
You will catch this virus in Ladakh. Your family, friends, and acquaintances will start avoiding you. Because at every chance you get, you will start telling tales of your trip to Ladakh.
Trust me, you will bore them over and over again about how adventurous and fun your trip was. You will nag them continuously about how they should also come to Ladakh with you.
You will repeat the same story over and over again and still not be done with it. Eventually, people will run at the very sight of you saying "Arrey yaar ye phir Ladakh ke kisse sunayega".
Never Visit Ladakh – Conclusion
These are some of the very serious concerns that you should consider before visiting Ladakh. It is a dangerous life-changing place and in my opinion, everyone should stay away and never visit Ladakh in their lives, not even once.
I hope my warnings were quite clear and the hidden message underneath was delivered. If you have any further questions, please feel free to ask in the comments section below or at our Community Forum and I will be glad to answer.
I have been to Ladakh multiple times and I suffer from all of the above-mentioned. If you too are such a gone case, please feel free to share your sufferings in comments below.