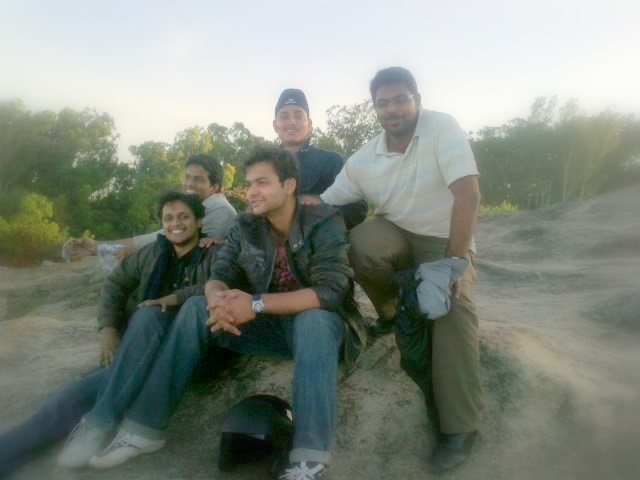 I, along with some of my new friends at work escaped from weekend blues after office to rip some serious rubber up the hills. The bike trip to Nandi Hills was frozen a week earlier; 3 machines with 6 Mechanical Engineers were to roll hard. Below is a detailed log of our ride.
The quote, Once a biker always a biker has already been proven a million times. What you gotta do, you gotta do. That's what encourages me to hit the unknown tarmacs all the time. This was one of my initial rides and close to my heart.
Bike Trip to Nandi Hills
How can a biker stay away from wandering around & ripping down the unknown badlands, and for how long? It may be hard howsoever to catch up some quality time with the chrome friend, a biker finds out ways to get away with his never-ending dream of ruling the highway.
Office hours may be tight enough to bind me and keep me from pushing some throttle down the road, I make sure I leave no stone unturned in fetching out glimpses for my dearest friend, my bike.
The Gang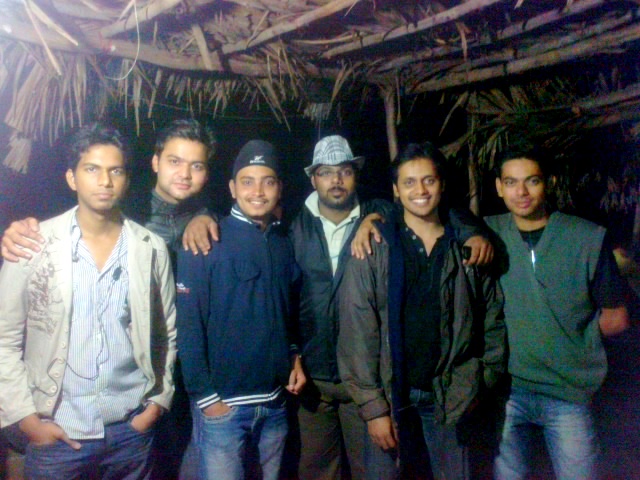 About Nandi Hills
Nandi Hills, situated in the Chikkaballapur district of Karnataka, is an ancient hill fortress of South India. Located just 10 km from Chikkaballapur town and approximately 60 km from the city of Bangalore, the hills are nestled between the neighboring towns of Nandi, Muddenahalli, and Kanivenarayanapura.
Also Read: Bike Trip to Wayanad – A Ride to The God's Own Country
Nandi Hills is traditionally considered to be the origin of the Arkavathy River. It is already a special place to be because of the 4,851 ft altitude. What makes it even flexible for people to hop in, is the fact that it's located close to the Bangalore International Airport, currently the second-largest in India.
White Blanket, atop Nandi Hills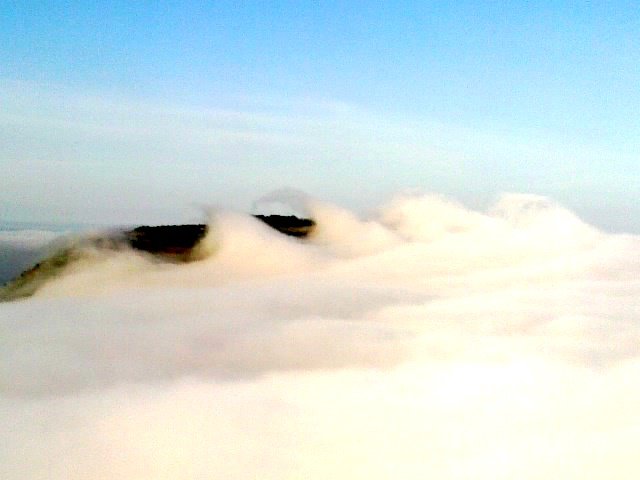 The Plan
Back in Delhi, I used to hop-skip on my bike to places almost redundant to the human population with folks. One can't always have friends around but one should make sure that they don't jeopardize the biker's image.
Also Read: Mysore Coorg Ooty Road Trip – How to Plan & What to See
Some similar phenomena urged me to ask out some of my friends at work for the ride, though they're not much of the biker's forte I can always convert non-compatible entities to favored ones. The plan was to have dinner together after office, hang around in the much-talked-about spots, gather our lazy asses at a friend's place, chill out there until 02:00 AM, get hold of the throttles soon and ride our hearts out to reach Nandi Hills at dawn.
That's how it went & the deal was ON to ride until we experienced a Dawn at Hill's Edge.
Ride Stats
Tarmac covered: 63 km (as per my bike's odometer)

Route Followed: Bangalore-(NH-7)-Devanahalli-Nandi Cross-State Highway 104-Karahalli Cross-Nandi Hills
Rides & The Riders
HH HUNK – Rahul (Rider) & Praveen (Pillion)
P150 DTSi – Dildar (Rider) & Deepak (Pillion)
P150 – Srikanth (Rider) & Vinay (Pillion)
Wanderers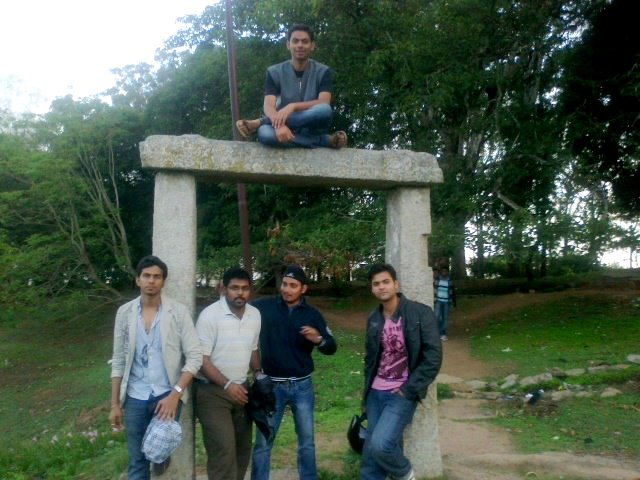 Nandi Hills Bike Ride
While I was poking friends continuously for accompanying the ride, others were busy planning luxury hangouts that Saturday night. But it all came down to the fun-packed night-out ride to the astonishing hills. As it was working Saturday at the office, we had to plan accordingly to get away with the plan.
Srikanth and Dildar went home & promised to be back on time. Praveen and Deepak headed back to their habitats near the office. I indulged in cricket after office hours and Vinay did something in the office, God knows what !!
Also Read: Bike Trip to Shimla – Delhi to Shimla Bike Ride
Start of the Ride
At 09:30 PM, the gang met at Esteem Mall, Hebbal, sat there, had some burgers and stuff, shared talkies, humiliated Vinay a little & passed the not-so-precious time. McDonald's was fun. Deepak managed to seduce Ronald as well (as seen in the picture below).
Needless to mention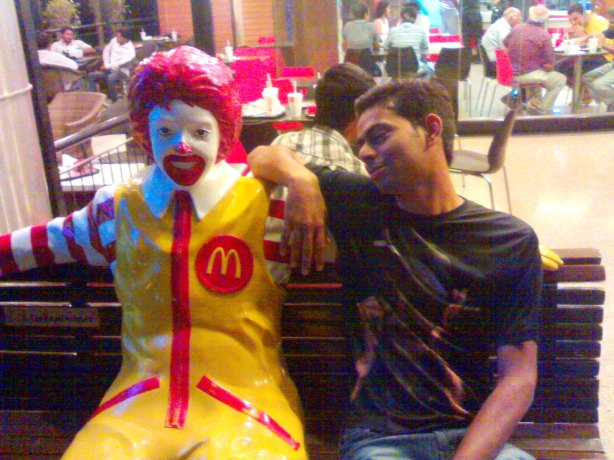 We set our trails on road at 02:00 AM, no human soul was awake but wanderers were. Feeling sleepy already, we managed to keep our eye shutters open & witness the aroma on that dark night. My bike was running on a reserve tank, so I hopped on to a fueling station that Praveen spotted on the way, while others flew ahead.
Making our way through Devanahalli Airport crossing & the Toll Bridge on NH-7, we took a halt at someplace 16 km short of Nandi Hills. Out on a dark night with no human soul around except the many of us, we managed to click some photographs with our then-mighty 5 MP mobile cams.
Those who were on their debut to wandering were tired though. We stayed together & touched the Nandi Hills peak at 04:10 AM when the moon was right in our eyes and lights from the city far away enlightened the horizon.
Sunrise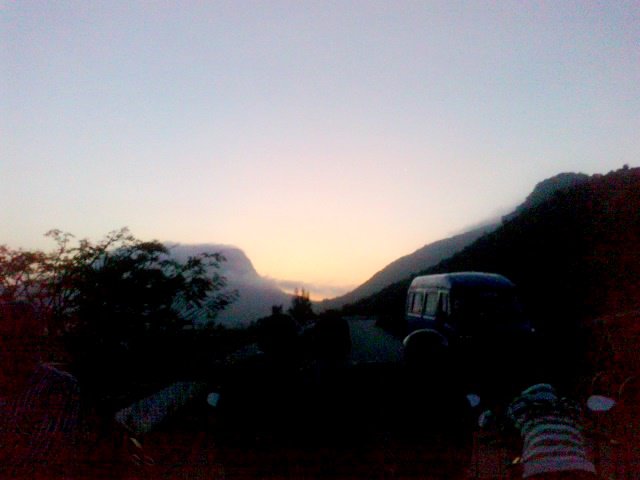 Nandi Hills
The next task was to wait until the gates open up at 06:30 AM for the public to enter the valley & break the silence of the mountains gathered to equip some of the best scenic attractions of South India.
We chatted for a while there, Dildar was almost lying asleep on his P150. Srikanth, me & Praveen were playing around by cracking jokes at one another or Vinay of course and taking a walk down the road to capture the holy female sights gathered there.
Also Read: Delhi to Agra Bike Trip – A Short 2 Days Ride to Agra
And meanwhile, Vinay managed to dance to the tunes of some of the weirdest songs being played around with his hat on & Deepak hid somewhere in the bushes doing God knows what.
Us!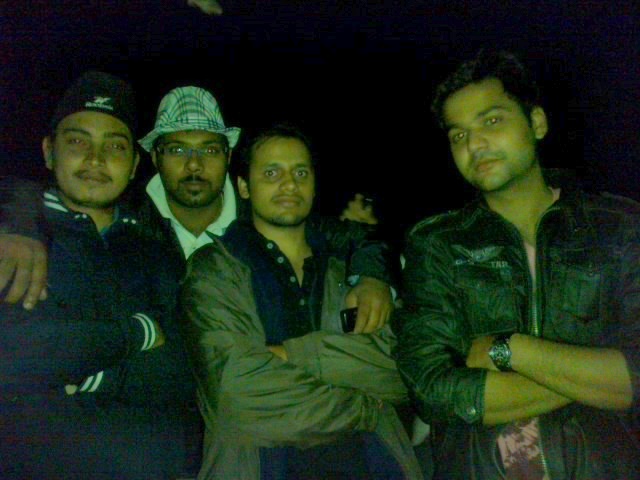 0630 hours struck, gates finally opened. We could see the delightful sunrise on the horizon hidden in the shadow of the Nandi Hills. As we rode on the perfect hair-pin turns, the pillions were trying hard to capture in their lenses what nature had to offer, and it was quite much I must say.
At times while riding, we stood around a corner & tried to absorb the optimum breath we were welcomed with. Hoping and skipping through the clever roads up the hills, we reached the parking from where one could easily get the entry & parking tickets and carry on further on-foot.
Also Read: Kashmir Bike Trip – Bike Ride in Kashmir
We stayed there for a while, had a glance at the awesome crowd that gathered there & praised the ecstasy that we felt. It was everything there, nice weather, humongous crowd, roaring cars & fierce sports bikes.
In the line, for tickets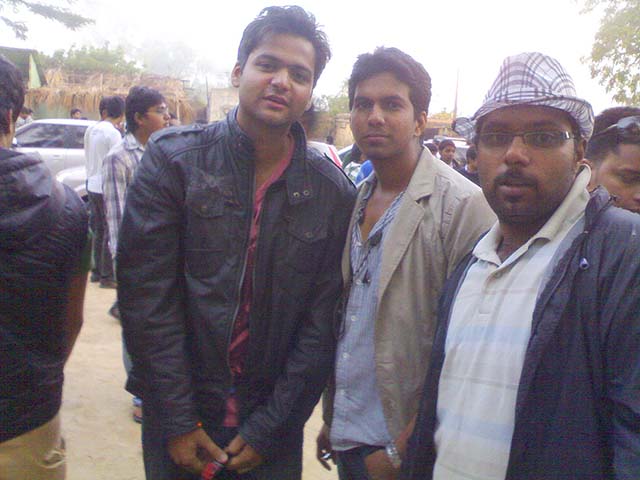 Cloud 9
Once having gotten hold of the tickets, it was easier to walk up the hills through the greens. And after some 20 minutes walk, we spotted the ultimate arena of Godly nature. It was heaven on earth, though I seldom imagined that Bangalore could offer me this much, but it was almighty.
A white endless blanket of clouds surrounded us on one side of the valley & looked like declining down the mountain on the other side. We could aptly say that we were on "Cloud 9". It was chilling & it was tremendously refreshing, I almost felt like living there, stretches away from boring office life. At least it came up with enriching vibes before whom, the boredom that we invented at work doesn't stand a chance.
Also Read: Bike Trip to Darjeeling in Winter – A Ride to Remember
An aura of peace with enchanting smiles around filled the air with grief & joy. I was glad to be there, more than glad to be precise and so were my friends in this unknown land. Some photographs from the heavenly spot follow:
Rise of mankind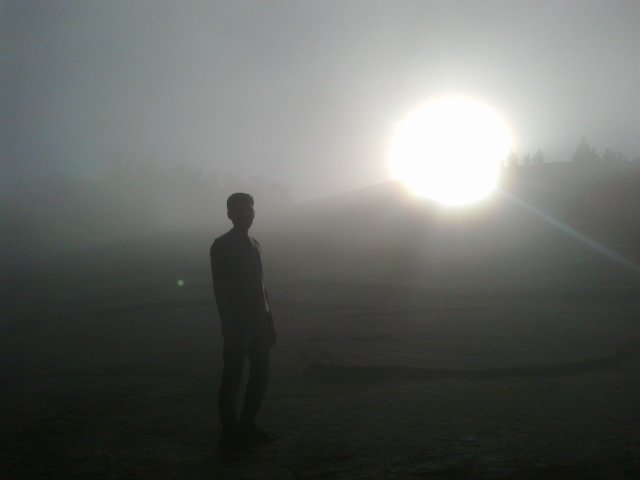 Riding towards the peak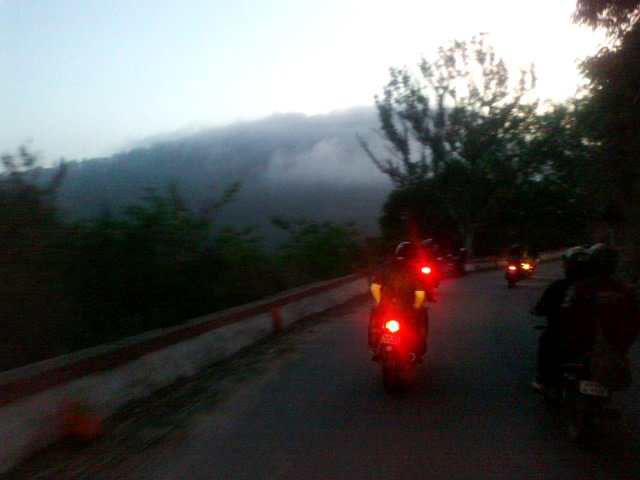 Heavenly display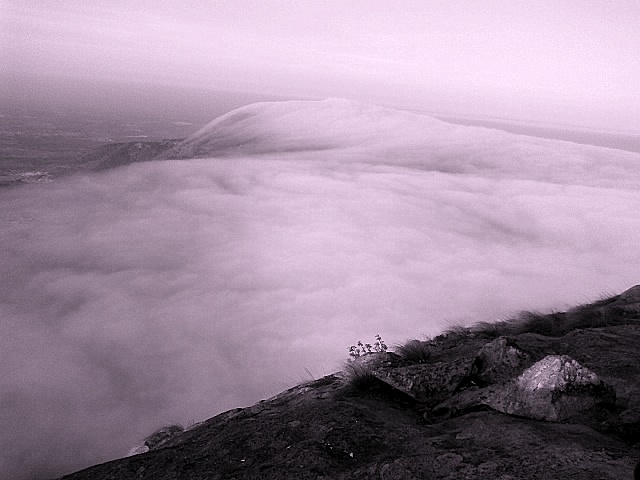 Clouds blanketing the valley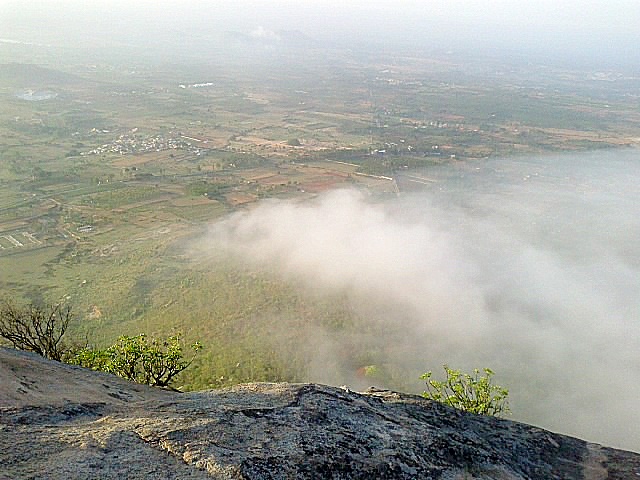 Spoiling pictures?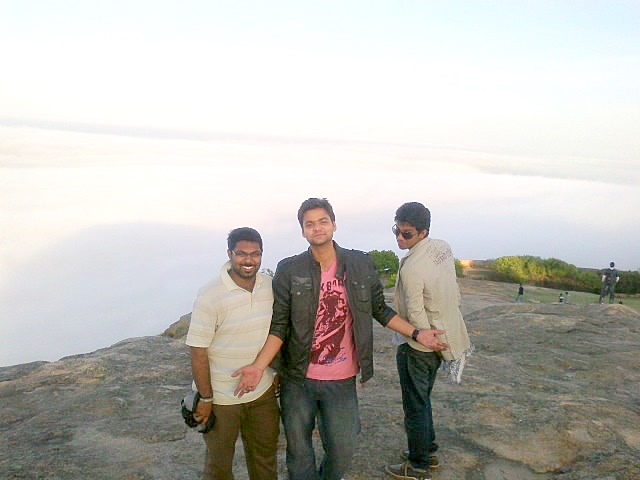 Clicks!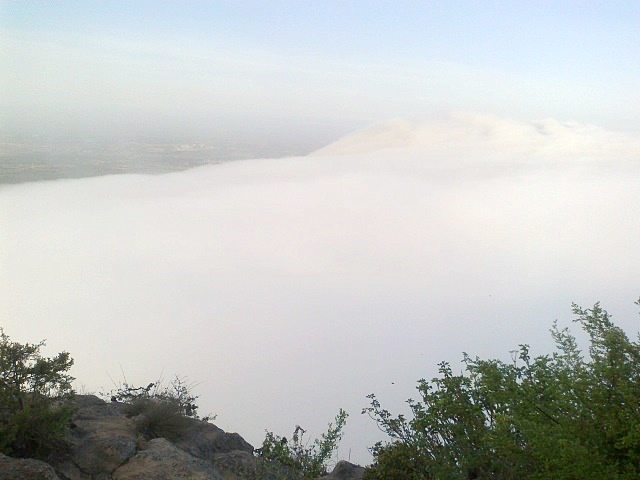 Creatures spreading onto the clouds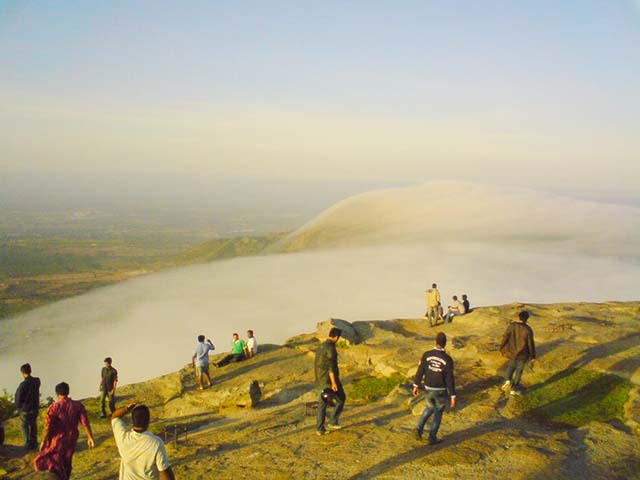 A perfect dose of nature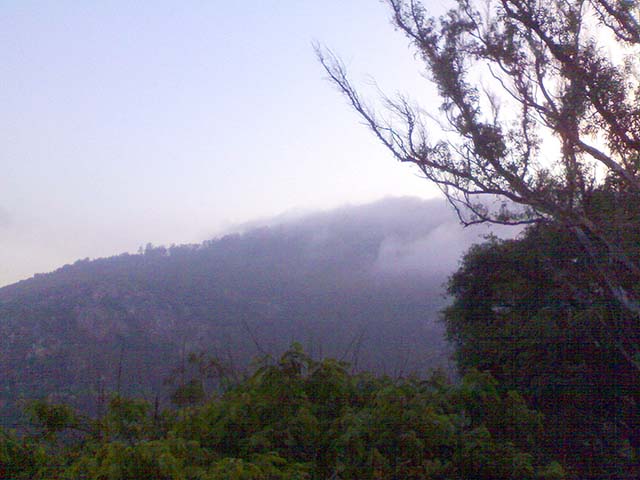 Clicks!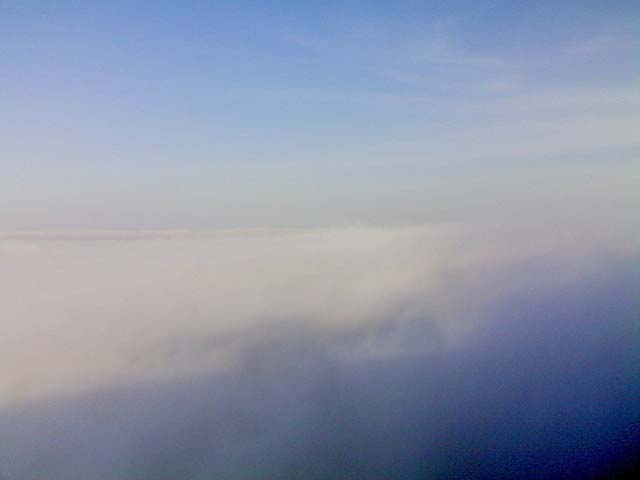 Lined up!!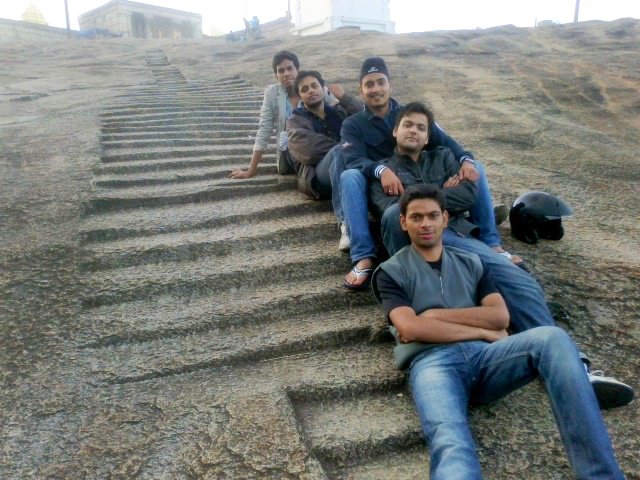 Loved the rays !!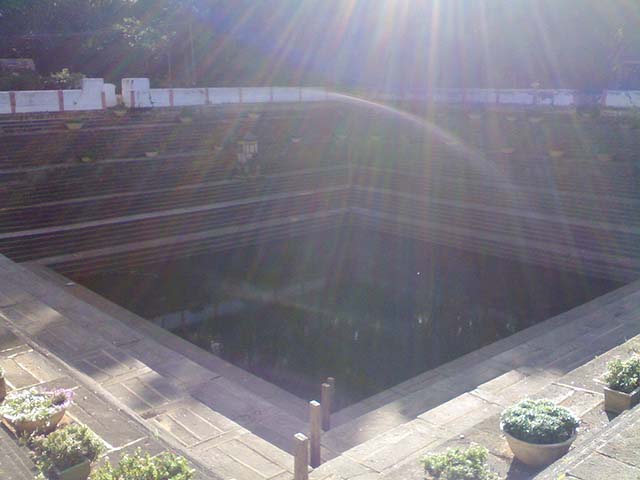 Bike Trip to Nandi Hills – Conclusion
That was it friends! I had a whale of relief after being exposed to such vibrance that could never be there if we slept out our Saturday night. I'm more than amazed at being a part of this short-of-adjectives-to-describe weekend escape to the hills. I miss Delhi, for it was easy to ride to the hills from the capital, however, I guess I'm given some options here as well. Thanks to all the creatures who accompanied me for the ride, I hope I turned each & every one of you into sane wanderers.
Wanderer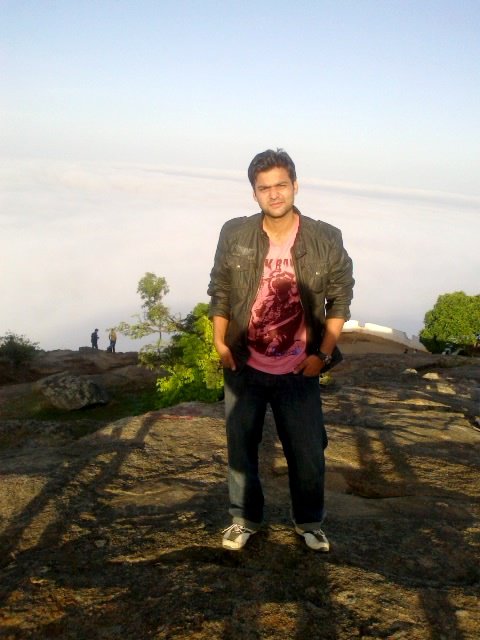 Nature is a gift & we must preserve it. Be nice to what God gave us & travel your hearts out to explore what he declared yours. I hope the travelogue and pictures above of my bike trip to Nandi Hills were of help. If you have any questions or need any other details, please feel free to ask in the comments section below or at our Community Forum, and I will be glad to answer.