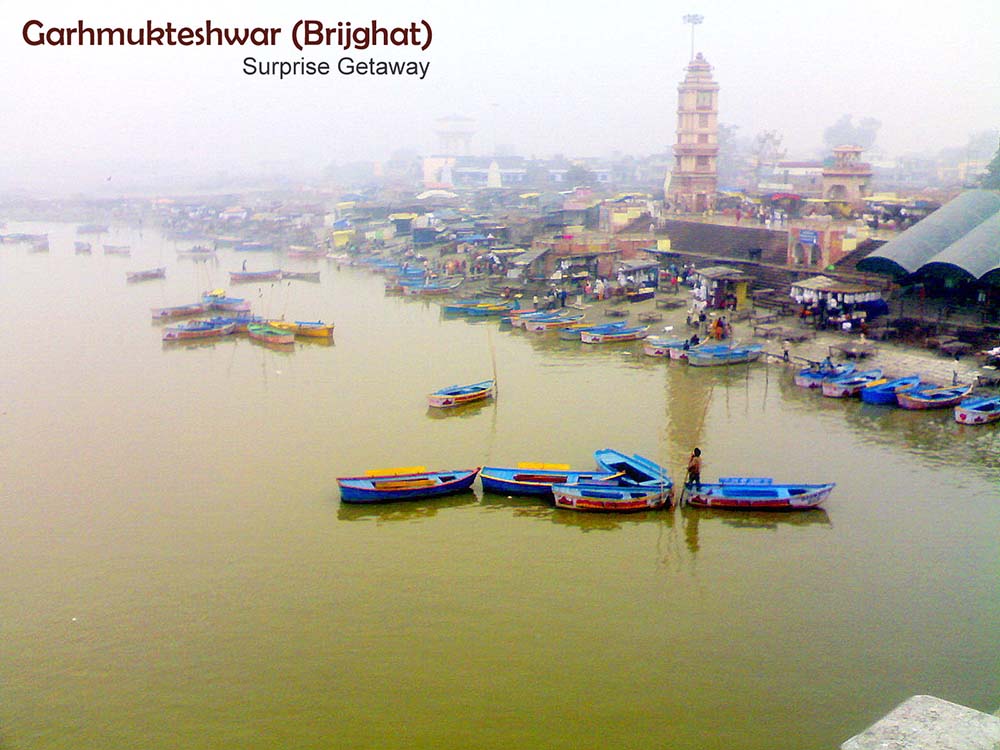 The article below is a log of my road trip to Garhmukteshwar. It was a short ride from Delhi to Brijghat on a winter morning that really happened without any planning. I had a few hours in hand and decided to use those to ride to Brijghat and get an awesome view of the river Ganges.
The Plan
"Wassup? How've you been dude?" I shouted like old times.
"All is well brother! I thought you didn't pull yourself out of the bed before the clocks hit 12. How come you call this early?" he respectfully replied.
"Came down to SGIT, Aanchal's got an exam today, so thought of hooking up bro! Tell me, where do we meet?"(SGIT is a college on NH-24, the exam center).
"Shit!" he blabbered.
"What's up? Is there a problem?" I asked.
"Dude, I'm at my sister's place, came out for the New Year celebration. You should've told me a night back man!" he told me patiently.
"Crapp! I'm here for you bro. (After a sigh of having forgotten the culprit) Never mind brother, maybe some other time. You make sure you celebrate the hell out of this New Year night. Happy New Year dude."
Also Read: Delhi to Lucknow Bike Ride – Road Trip to Lucknow
Road Trip to Garhmukteshwar
Alright, in the first place, I must tell you that this one just came out of nowhere. I was supposed to meet a friend in Hapur, who used to be my classmate in college & suffered equal technological humiliation side-by-side with me the entire time. However, having known me for quite a long time, for it has been more than a year that I've been penning down travelogues, you must know that it's pretty tough for a biker to settle down in the sofa at a friend's place & eat tummy-aching not-so-delicious food. Instead, a biker finds out a way to ride, coz that's the way of life!
The Wander Machine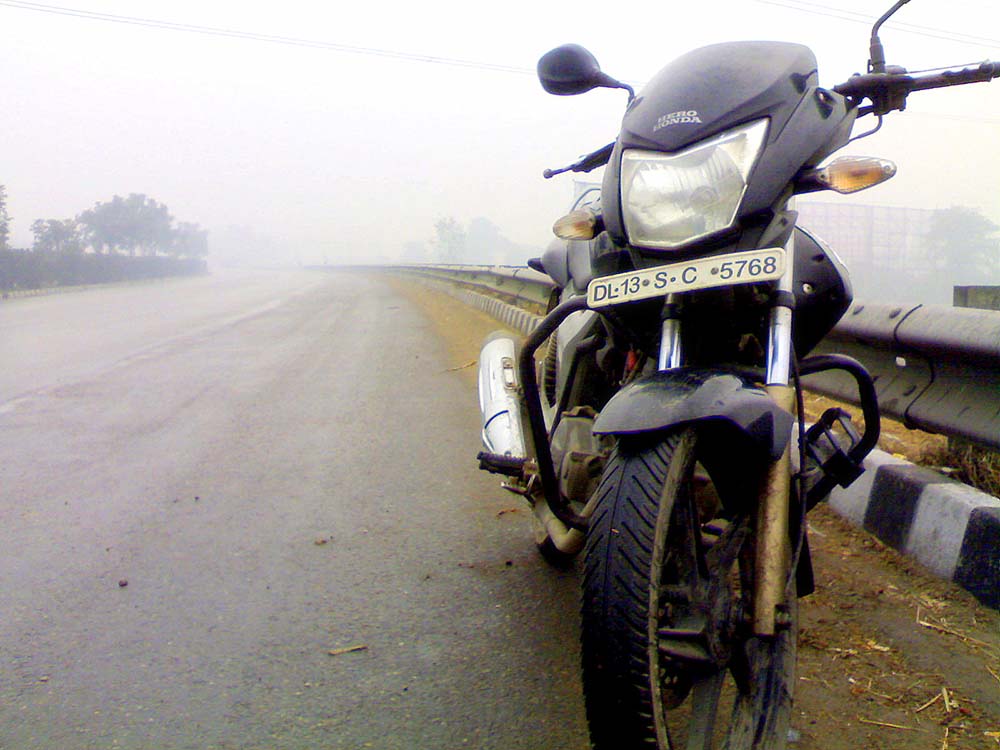 The Wanderer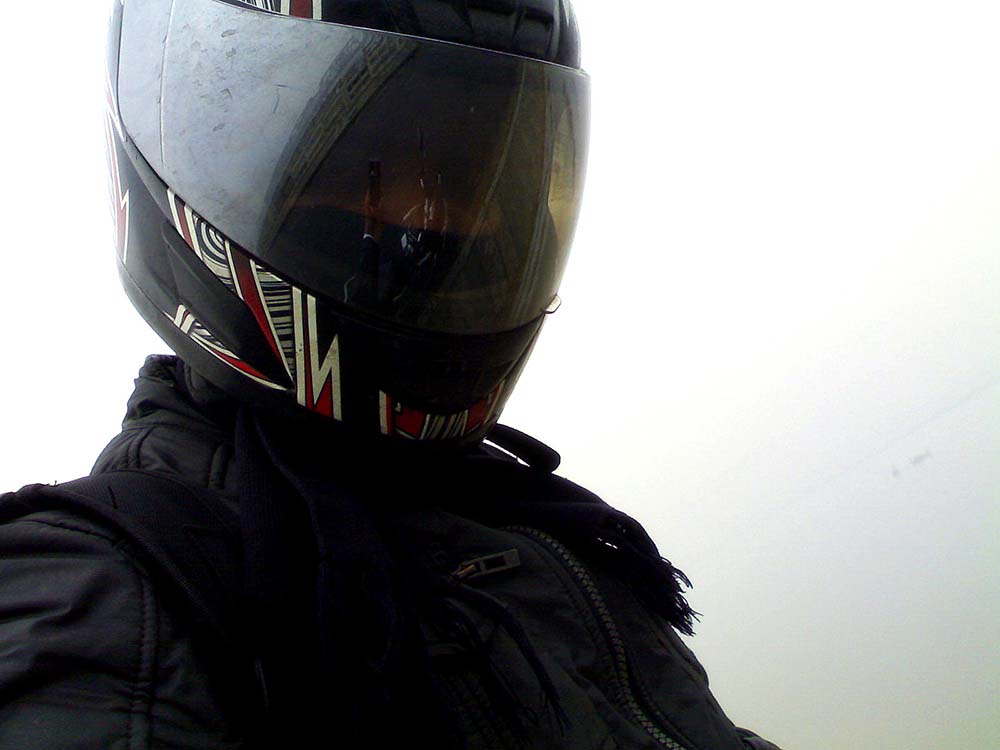 Cockpit!!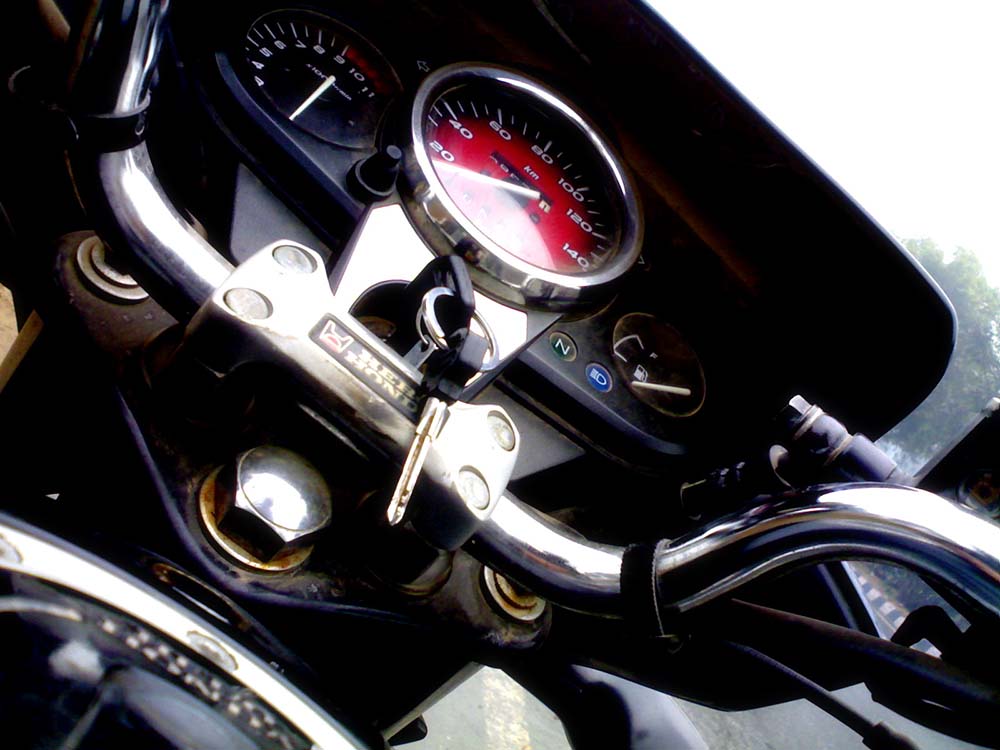 An average December morning woke me up at 7. It was my friend's exam. Through collaborative opinions, it was decided that while she tears apart the question paper inside the examination hall, I'd go visit my friend in Hapur. Seemed wise to me, for I got an opportunity to go for a short ride down the highway in that lovely weather.
As per the plan, I drove her to the exam center. It was one chilling winter morning I must say. While she made her way to the entry gate, I snapped out my mobile phone & called my friend whom I was supposed to meet next and asked him about the whereabouts of Hapur City. Our conversation already made its way to the top of this page.
Also Read: Delhi to Agra Bike Trip – A Short 2 Days Ride to Agra
The Ride
For sensible folks who don't give a damn about my senseless thoughts up there, technically the travelogue starts from here. Having ditched by a friend whom I was supposed to meet up, standing outside the exam center I was scratching my worthless head while the idea of burning some rubber down the lonely highway struck me.
I had 3 hours in hand, my bike & a fierce-looking wet highway definitely calling for a getaway. I could've easily killed time at the adjacent dhaba & did what I did best, eat. But, the day had some surprise escapade lined up for me. With a brisk of the cold breeze that I felt on my lovely cheeks inside the helmet, I rode.
Somewhere near Hapur (NH-24)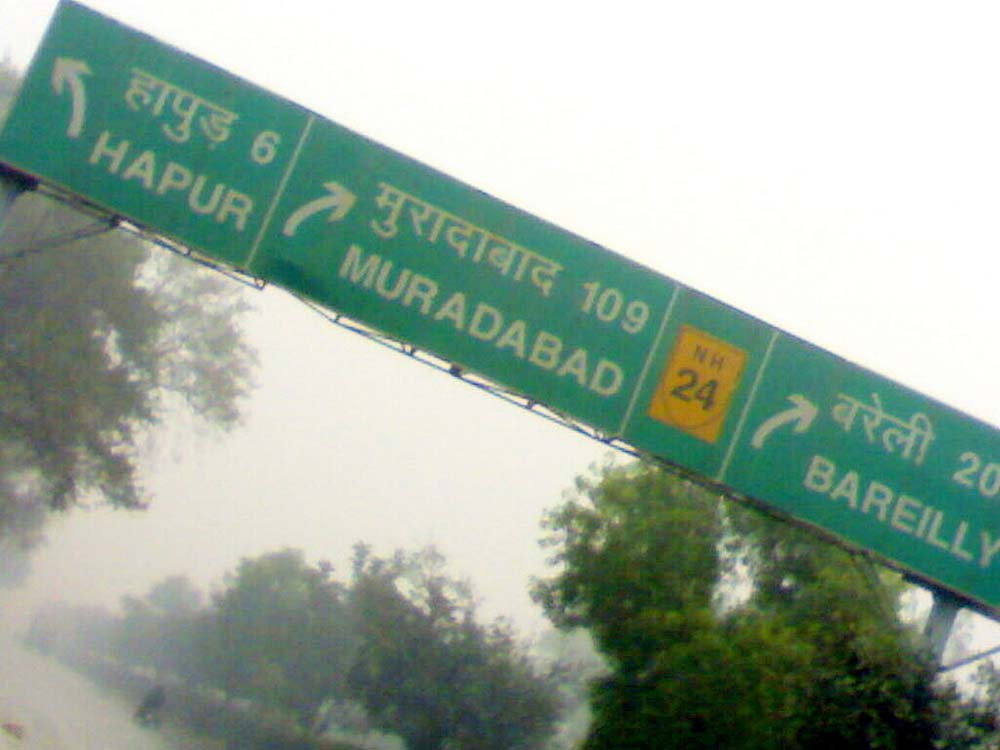 It was 09:40 AM. The plan was to ride up till Garhmukteshwar (Brijghat) & back. I remembered when I was back in the second year of engineering; some friends from the Electronics department took a day off & went out to the same place. They told me the place looked awesome, was reachable within 2 hours & was worth a ride.
Having tracked that the destination was 65kms down the road, I pushed the throttle & went on. NH-24, also known as Delhi-Hapur Highway is a busy one as long as you travel in the neighborhood of Ghaziabad or Hapur. But once you clear the havoc at Hapur bypass & some places like Sambhavali, a smooth stretch starts to show its existence.
I remembered that tarmac in my head, for it was the same route that I picked when I went for my first-ever solo ride, Delhi-Lucknow Roadtrip 2009 in March'09.
Also Read: Janjehli and Jibhi – A Road Trip to Offbeat Himachal
Garhmukteshwar
The road looked promising, the weather seemed clear & the best part, the enormous greens running along the highway surely added to the flavor & freshness of riding. I could even smell the aura around on that sunny, fun-filled morning. Although I was supposed to maintain an average speed of 60 kmph, looking at the time I had, I made sure that I took periodic halts & capture some flora and fauna around in my mighty N70 2MP lens.
As I crossed Hapur, roads began to widen and it began pouring. It was brisk, not a strong downpour, so I decided to ride along for I had the clock ticking. Making my way through some beautiful landscapes especially the green fields that stretched wide, I reached Garhmukteshwar at 11:15 AM.
On the way
The first words when I opened my gob on seeing the extravagant stoke of nature were "Awesome", "Cool" & "Amazing man!!" The view was breath-taking. The Holy River Ganges (known as a Ganga in Hindu script) flows down the flyover in its slight green shade & people gather at the banks of the river at Brijghat to take a quick bath in the holy waters.
Finally reached my destination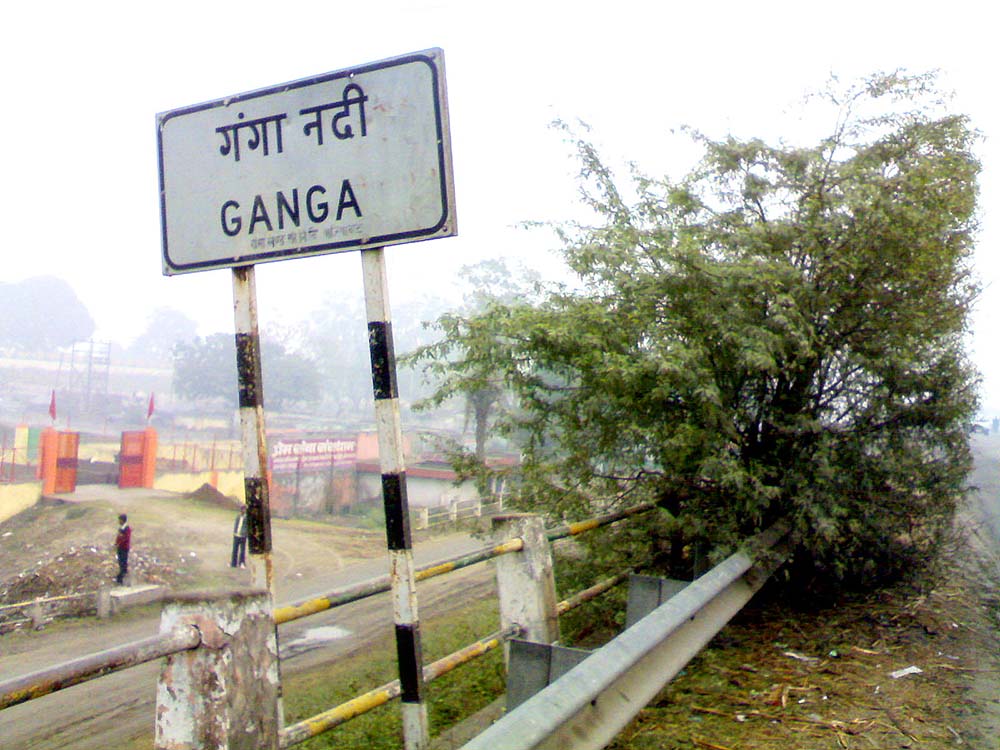 Brijghat
Garhmukteshwar is a small town situated on the NH-24. Some 100 odd kilometers from Delhi, it's the closest spot from the capital where the river Ganges flows. Garhmukteshwar is also famous for its bathing fair at Brijghat, which takes place on the Full Moon Day in the month of Kartik.
Also Read: Mumbai to Mahabaleshwar Road Trip – A Refreshing Journey
About 8 lakh people come to have a dip in the river Ganges, which they consider to be holy. Another fair, held on the occasion of Dussehra, attracts about 50,000 devotees. Brijghat is also a famous destination among those who love visiting varied temples. Apart from all that, it's a favorite spot among locals & others to beat the heat in scorching summers.
Ganges (Garhmukteshwar)
The Ride Back
It was 11:50 AM already. I took some photographs of the place; though I could be better off dropping down to take a dip but due to lack of time in hand, I turned back. The return ride was soothing. The biker's nirvana was achieved as I visited a holy place in that calm weather. And the travel bug settled down as well.
Also Read: Delhi to Narkanda – A Journey to Remember
Now what was clicking my mind was to reach the exam center on time, for Aanchal was to wait for me there after here exam got over at 12:30 PM. Thankfully, I was there just 10 minutes late. Raging down the highway at 80kmph paid off.
I turned back from this point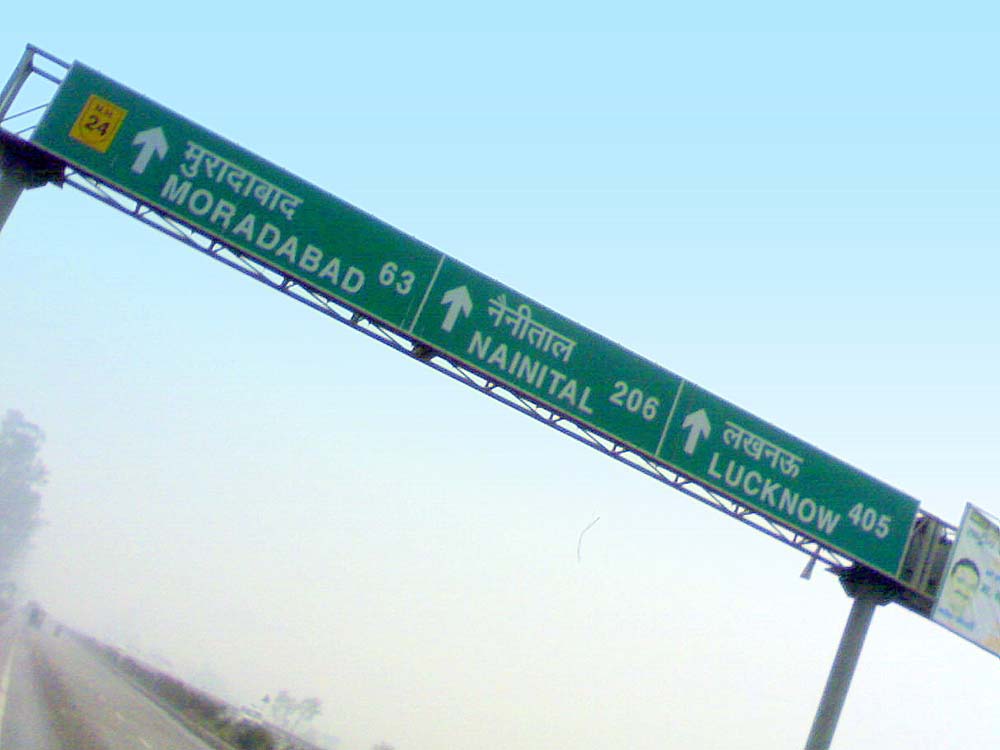 Some more greens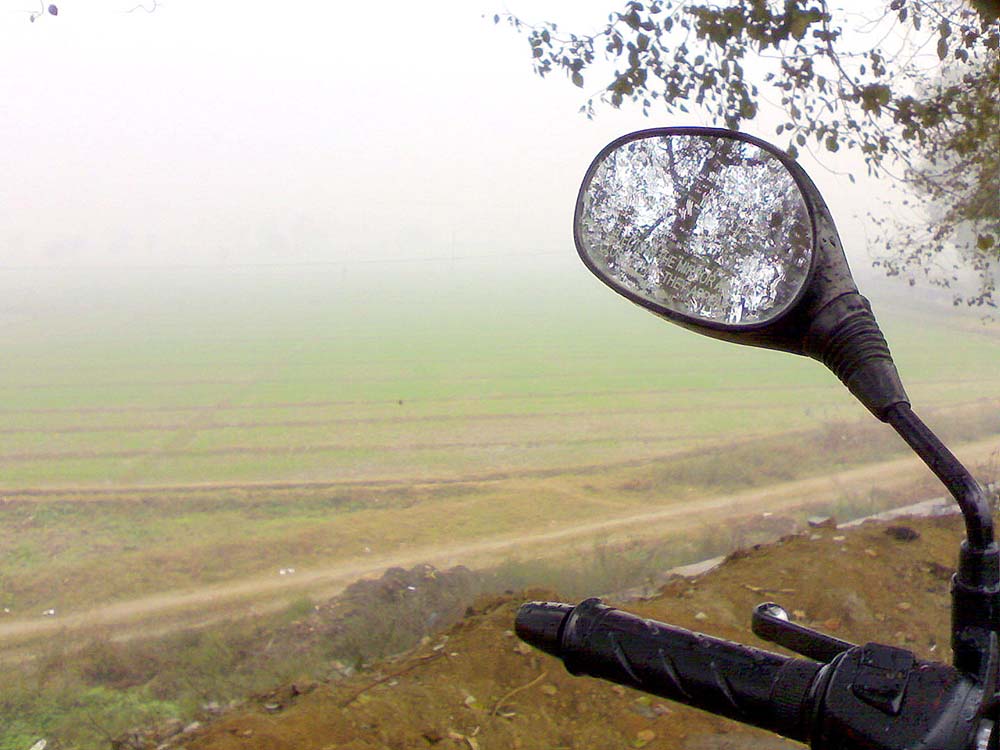 Somewhere near Sambhavli (NH-24)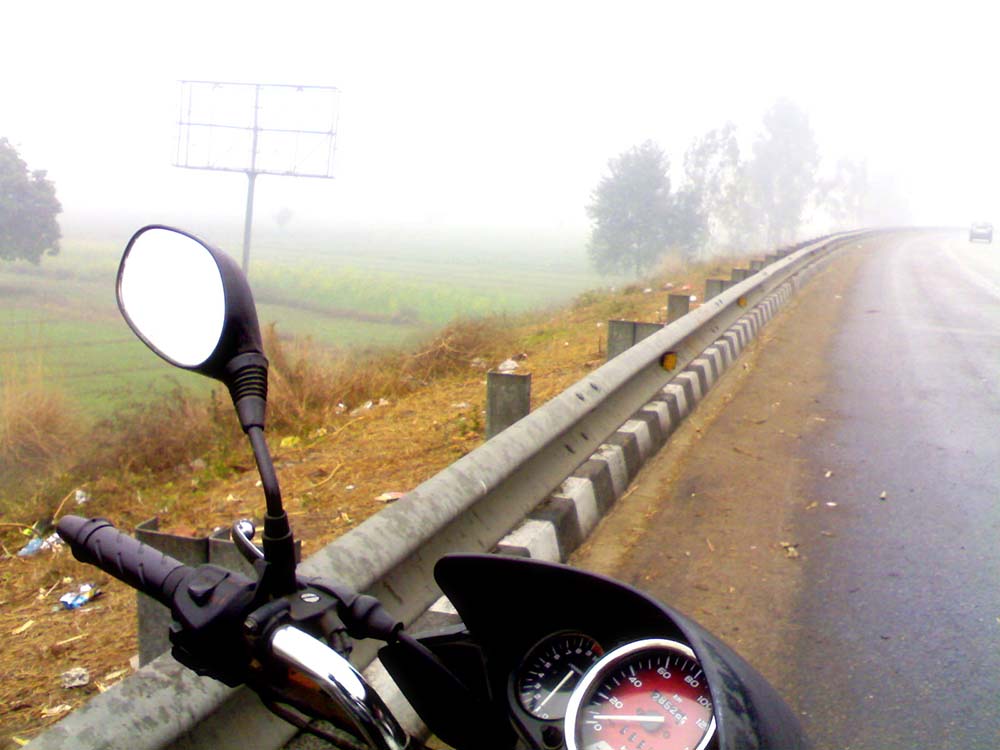 Road Trip to Garhmukteshwar – Conclusion
My bike performed well again like always.  I'm sure it enjoyed the road trip to garhmukteshwar as much as I did. Nothing could be better than a surprise ride, for it comes out of nowhere & leaves you with unforgettable memories to cherish. Travel is one lifetime of experiences. Live it to believe it. Live in peace.