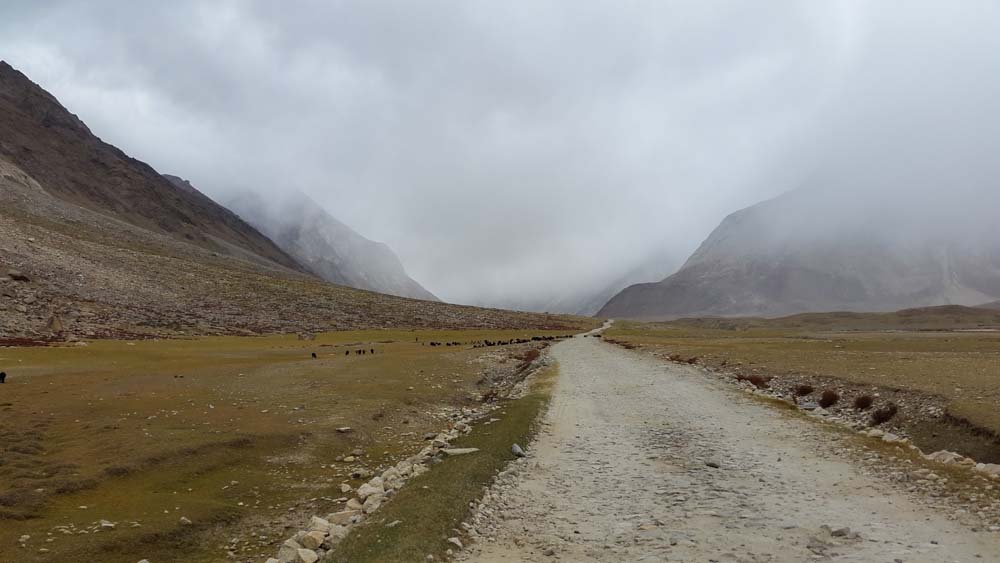 In the last few articles on Zanskar Valley, I provided details on how you can travel from Kargil to Padum, where you can stay, and also provided an exhaustive list of all must-visit places. Continuing in the same series, in this post, I will talk about the mobile network in Zanskar valley & data connectivity.
Other than the places where you can get a network and which one has the widest coverage here, I will also include details on phone services in general and internet connectivity as well.
For any other details on visiting Zanskar like the best time to visit, how to reach, where to stay, what to see, and other tips, please take a look at How to Plan a Trip to Zanskar Valley.
Zanskar Valley
In order to get to Zanskar Valley, you will first have to reach Kargil. You will then take the road to Padum via Sankoo, Panikhar, Prakachik and Rangdum. The stretch between Kargil and Rangdum is Suru valley and the area after Rangdum is actual Zanskar.
Amenities are better in areas closer to Kargil and in Suru Valley, and it starts to feel remote as you get closer to Padum. Road condition also is quite good until Sankoo and only deteriorates as you get closer to Padum.
Also Read: Zanskar Valley Taxi Union Rates: Leh, Kargil & Local
Mobile Network in Zanskar Valley
Tourism in Ladakh has increased drastically in the last few years. The effect can now be seen in Zanskar as well. Maybe not so much yet but the number of people visiting here too has started to increase.
With this, the availability of basic amenities is improving too. Finding a place to stay even in the remotest parts of Ladakh and Zanskar now is not that difficult anymore.
Phone connectivity in these places however still remains to be a challenge. Hopefully, it will get better in the coming days but for now, below is the current situation of the mobile network in Zanskar valley.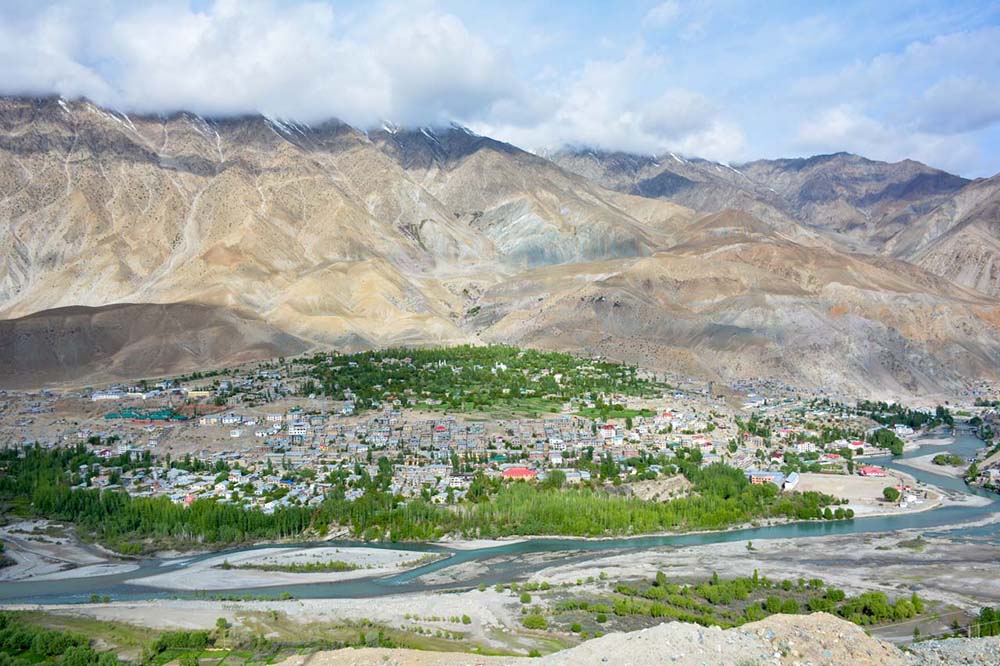 Postpaid Phones Only
The first thing you need to remember here is that only postpaid connections work in the state of Jammu and Kashmir. It is not just about Zanskar but in the entire region actually.
It doesn't matter which network you are on but if your phone has a prepaid connection then it will be dead as soon as you enter Kashmir or Ladakh.
The same logic applies to Zanskar as well. The only chance of your phone working here is if you were carrying a postpaid one.
Also Read: Public Transport Services in Zanskar Valley
Only BSNL / MTNL Works in Zanskar
BSNL has the widest coverage in Ladakh and is the only service provider whose connection may work in Zanskar. Other networks like Airtel or Vodafone will only work either in Srinagar, Kargil, or Leh City.
A BSNL / MTNL connection will however give you much wider coverage but only if it was a postpaid one. I agree that the voice quality will be bad and connectivity intermittent but you will at least remain connected. Even if you were not able to make a call, you will at least be able to send a text out.
If you had a prepaid phone, then it won't work anywhere in Ladakh or Zanskar even with BSNL.
In Kargil, you will have full connectivity with both BSNL and Airtel. But you will soon lose reception after you start on your way to Padum.
In Suru Valley, the network will come and go around Sankoo but it will be completely dead for the rest of the way until Padum. Your BSNL phone will come alive again in Padum but the network will keep coming and going.
Voice clarity will be really bad and sometimes the call may not go through at all even though you were on the network. If you leave Padum for local sightseeing, like towards Zangla for example, your phone will be dead again.
Also Read: Tourist Places in Zanskar Valley and its Vicinity
Data Connectivity
You will get 4G connectivity in Kargil with Airtel and 4G with BSNL. In Padum, it will be slower than even 3G.
Your only chance of a stable internet connection will be if your hotel was providing the same in form of WiFi. I know for sure that hotels in Kargil do provide free Wi-Fi but I am not sure about Padum.
The ones I have stayed with were budget guesthouses with no wi-fi but I have heard some guesthouses have started providing internet these days.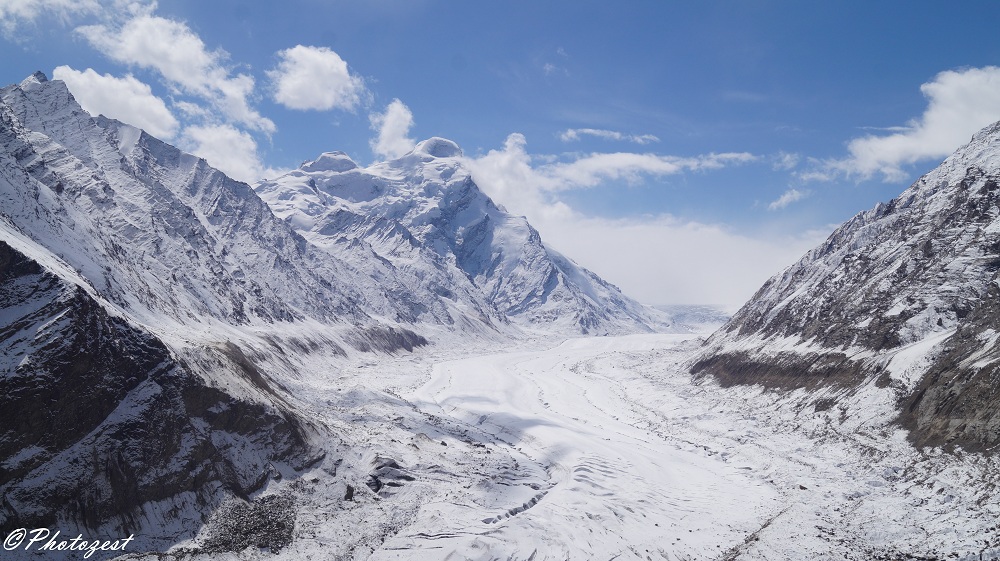 Carry a Power Bank if Possible
Electricity is not really that big a problem in the region. You will be able to charge all your electronics in Kargil and Padum. But just to be on the safer side, bring a power bank if at all possible; especially if you were planning to camp.
Considering the remote nature of the region, electricity may not be available in Rangdum or Padum. A power bank will also come in handy if you use your phone to click pictures and videos.
Also Read: Local Sightseeing and Accommodation in Padum
Landline Phones
Hotels in Kargil have landline phones that you may use to make calls if your phone wasn't working. There is a satellite phone facility in Padum that you can use in case of emergency.
I did not find (or go looking for) a phone in Rangdum so cannot really comment on it. Locals too are very helpful in these places.
So if your own phone wasn't working, you may ask your hotel owner for his cell. You will of course have to pay him for it but would at least be able to make a call.
Also Read: Accommodation in Zanskar Valley: Hotels, Guest Houses & Camp Sites
Inform your Folks
Last but not the least, for their peace of mind, you must inform your family about the limitations above. Let them know that you will be in areas where a phone may not work so that they don't start worrying.
A friend of mine did not tell his family about phone connectivity in Ladakh. He reached Leh from Delhi only to find that his father filed a missing person FIR back home when they could not reach him for 3 days straight.
You must let your family know where you intend to be on which date and where will your phone not work. In case something went wrong, they will at least have an idea of your last known whereabouts.
In addition, whenever you are able to and could get your hands on a phone, call home and inform your folks that you were OK.

Mobile Network in Zanskar Valley – Conclusion
I hope the information above on the mobile network in Zanskar Valley was of help. If you have any other questions, please feel free to ask in the comments section below or at our Community Forum, and I will be happy to answer.