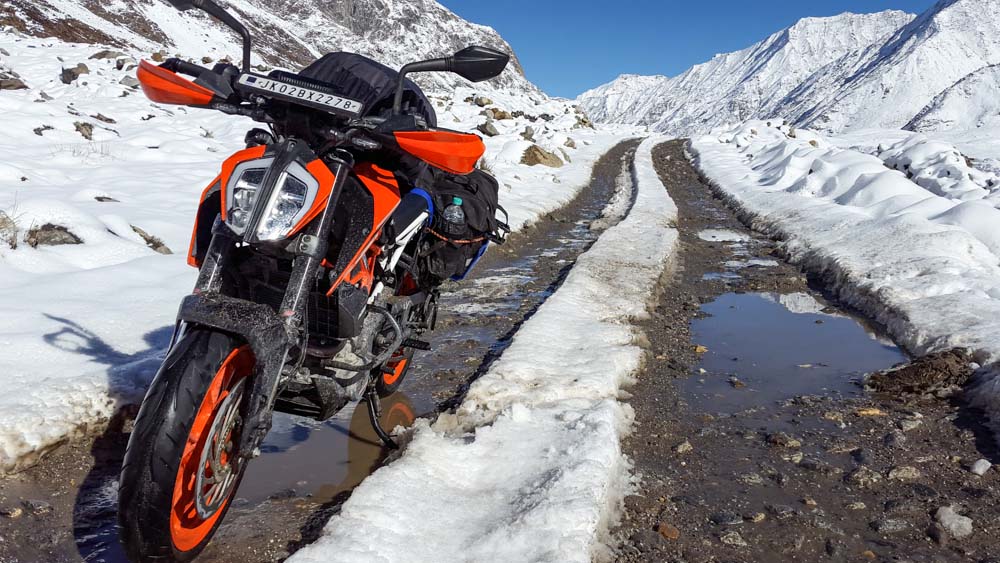 When it comes to traveling from Srinagar to Leh, there are several options available that you can pick from, depending on your itinerary and budget. Traveling by your self-owned vehicle will be the best choice of course. But if that was not an option, public transport is also easily available. In this article, I will provide some information on how to travel from Srinagar to Leh Ladakh by road.
The post below will cover details like the best way to travel, public transport, the cost involved, and the time it takes to complete your journey. For other details like the route details, sightseeing spots, itinerary planning, and accommodation choices, please take a look at How to Plan a Journey on Srinagar Leh Highway.
About Srinagar Leh Highway
Also known as National Highway 1-D, the Srinagar Leh highway is a road that runs through some extremely treacherous terrain. Shut-offs because of snowfalls or landslides are common on this route.
However, for the most part of this journey, this road runs through a region that is well connected. The chances of getting stranded with no help around are lesser as compared to Manali Leh highway. Some of the basic facilities like accommodation, petrol pumps, mobile phone reception are also better on this road.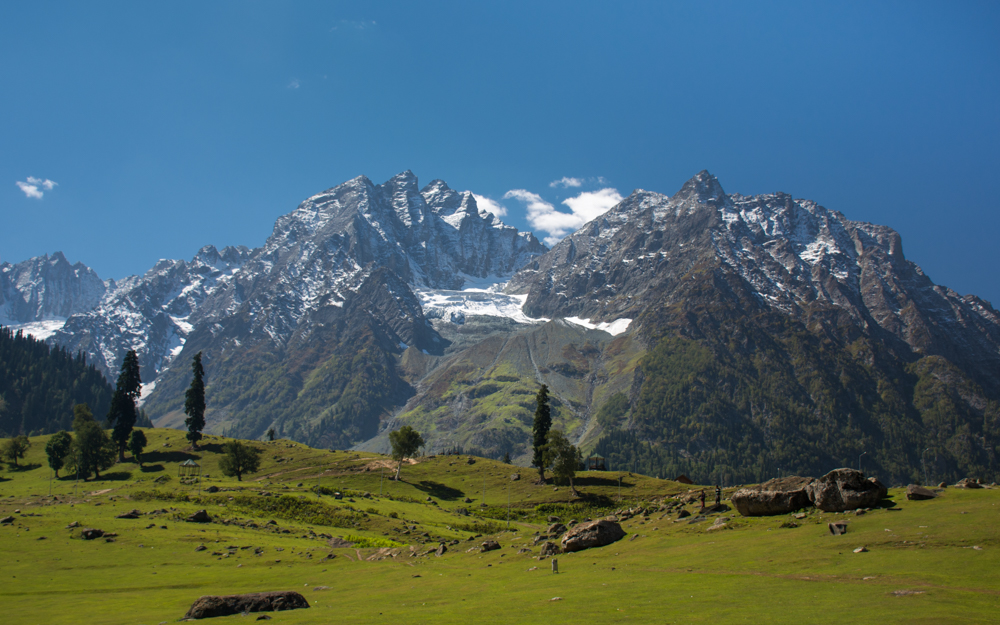 Distance between Srinagar to Leh
The distance between Srinagar to Leh via Kargil is approximately 434 Kms. There are three high-altitude passes on the route and at several stretches, it runs right next to the Indo-Pak border. Towns like Kargil and Drass are sensitive areas with high army presence all around.
Best Way to Travel from Srinagar to Leh
The best way to travel from Srinagar to Leh is in a self-owned vehicle, be it a car or a motorcycle.  This way you are free to travel as per your own comfort, take breaks wherever and whenever you want, and take as long as you need to finish the journey.
The entire 434 km long stretch is filled with amazing vistas that will tempt you to stop for a while. This is a luxury that you will not have if traveling via public transport.
But if that was not a choice, you can also travel by public transport. The J & K State Road Transport Corporation (J&K SRTC) operates regular Deluxe and Ordinary bus services with an overnight halt at Kargil. Taxis (cars and jeeps), both private and shared are available as well.
If you are traveling in a group, you can charter a Deluxe and A-class bus for Leh, Kargil, or Padum (Zangskar) from the J & K SRTC at Srinagar.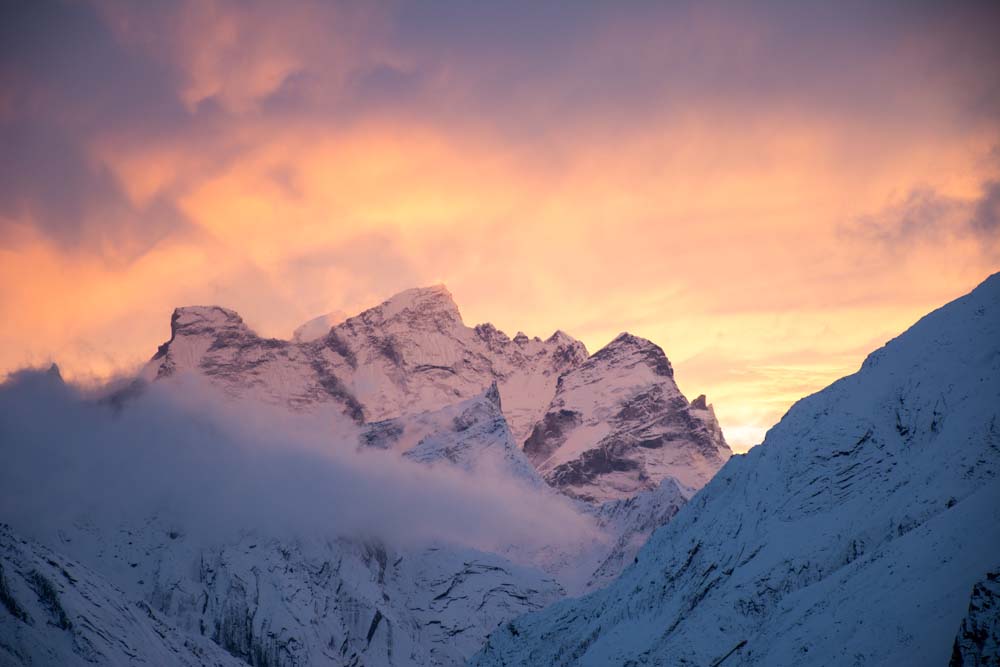 How to Travel from Srinagar to Leh Ladakh by Road
Now let us take a look at the different modes of travel that you can use to complete this journey. Irrespective of how you travel though, the route will be as mentioned below.
Srinagar – Kangan – Sonamarg – Baltal – Zojila – Dras – Kargil – Mulbekh – Namika La – Fotu La – Lamayuru – Khaltse – Nimmu – Leh
There is also an alternate route that runs through the Batalik sector.
Srinagar – Kangan – Sonamarg – Baltal – Zojila – Dras – Kargil – Batalik – Dha – Skurbuchan – Khaltse – Nimmu – Leh
In a Car
Even though it is considered an easier way to reach Ladakh, the Srinagar Leh highway presents its own set of challenges. The biggest hurdle is the Zoji La pass. As I mentioned above in this article, landslides are quite common on this route, especially in the monsoon season.
If traveling in months like April, early May, late October, or November, you may come across areas covered with snow, especially towards the top of the mountain passes. In Monsoon, you will have to manage your car through slush and water streams at a lot of places.
While driving through all this can sound like fun and adventure, it is, without any doubt, dangerous as well. If you are bringing your own car to Srinagar Leh highway, you really need to be good at the wheel.
You must be confident of your driving skills and must know your car well, like where it may give trouble, how to get it across difficult terrains. The road will present you with many challenges like water crossings, slush, snow, dirt tracks and you will have to be extremely careful while driving across.
Please get your car serviced well in advance and whatever seems dicey, get it either fixed or replaced. It wouldn't hurt to know a little bit of mechanic work yourself. For more details on this topic, please take a look at How to Prepare your Car for Leh Ladakh Road Trip.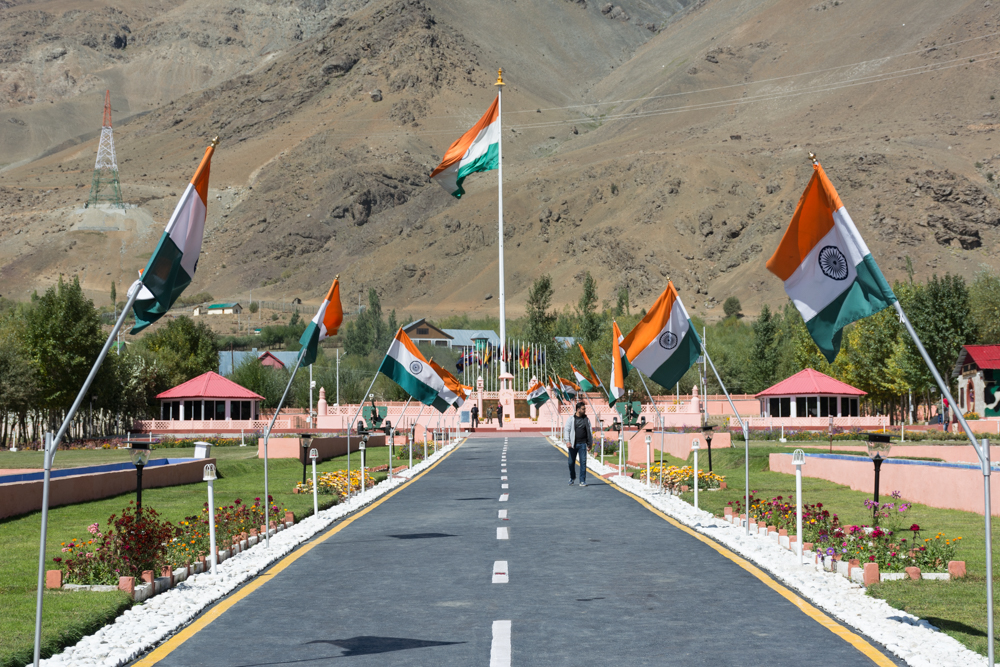 Best Car for Leh Ladakh
The best car for this terrain will be the one with high ground clearance. It does not have to be 4WD SUV however even a 2 wheel drive car will do the job equally well.
The advantage of an SUV is the ground clearance. But if you do not own one, then by all means you can bring your Sedan and hatchback as well. This is an advantage that the Srinagar Leh highway holds over the Manali Leh highway.
You will still however have to be extra cautious or the belly of your car will touch the ground underneath at several places, especially around Zoji La. Just keep yourself mentally ready for a few scratches underneath your car.
If you are traveling in an SUV, then you can go at any time of the year when the highway is open (May to October). However, if you own a hatchback or a Sedan, then avoid traveling in early May, late July, and August.
In the early season, the nallahs and the water crossings are at full flow. They are also more in numbers with the melting snow. July and August will bring landslides and a lot of slush due to rains.
Driving Tips
While crossing a nallah in a car, please stop for a minute, step out, inspect the crossing and then take your car across very carefully. If you are still unsure then wait for a little while for another car to arrive and follow its lead.
Stay in the first gear, do not half clutch, and cross over in a single go while maintaining the momentum.  If there is a slush around, then ask your fellow travelers to step out of the car so that they can help push the vehicle if you get stuck.
Accelerate slowly to ensure that your car doesn't skid. You really need to be easy on the gas to avoid your wheel spinning. Avoid any sudden movements on the steering, accelerator, or brakes as this may send your car in a spin.
If you are highly doubtful of your driving skills and are not feeling too comfortable with the idea of driving on such roads, then I suggest you hire a driver who is a local from Srinagar.
Please also ensure that you are carrying some of the basic accessories like puncture repair kit, spare tubes, toolkit, jump-start cables/wires, screwdriver set, a jerry can, or 2 liters bottles of Coke/Pepsi, funnel, towing rope, etc.
It is also advised to get your vehicle serviced at least a couple of weeks before the trip. This will ensure that you had enough time to drive it around in the city and avoid any last-minute surprises.
For more details on the weather and road conditions, please take a look at When is the Best time to reach Leh from Srinagar by Road.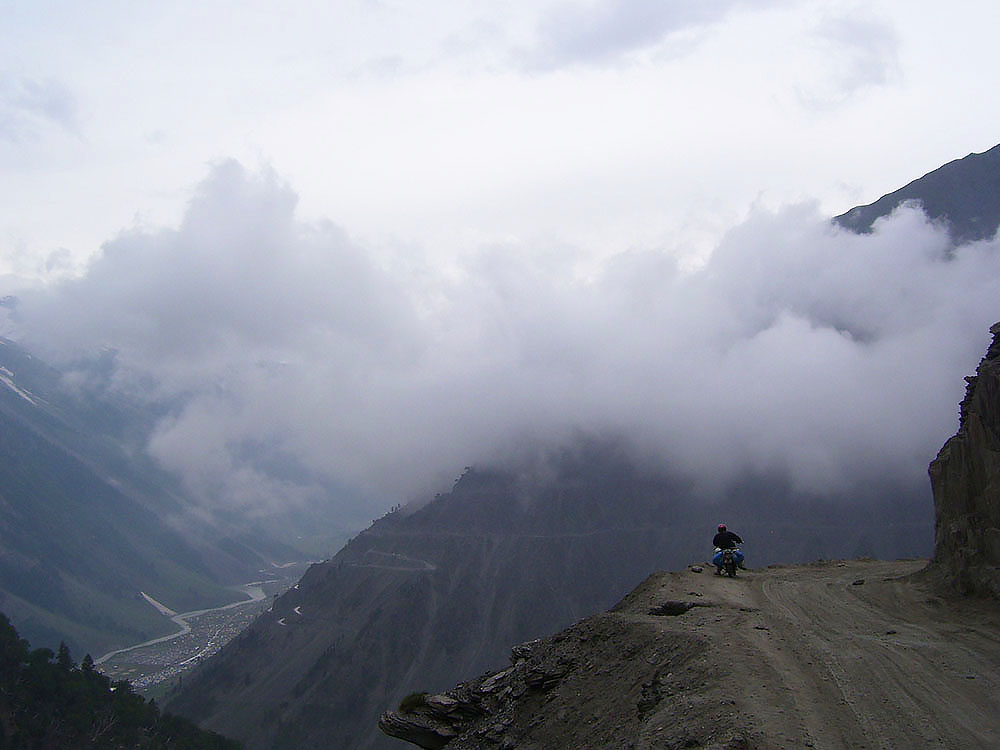 On a Bike
This in my opinion is the best way to go to Leh, though it is not really for everyone. Riding a motorcycle on the beautiful Srinagar Leh road is a different experience altogether, either as a single rider or with a pillion.
Like in the case of a car, you really need to be confident of your riding skills and your motorcycle as well. It is not really necessary that you have a lot of riding experience in the hills but if you do, it will definitely make the journey easier.
Do not just buy a motorcycle and take it straight to Ladakh. If you are new to motorcycles, then please ride it around in the city for a few weeks at least before riding it on the Srinagar Leh highway.
Also, ensure that you get your bike serviced at least a week in advance so that you have enough time to test ride it within the city. This will avoid any last-minute surprises that can ruin your plan.
If you are riding your own motorcycle, then it will be the best thing. However, if you are not, then you can easily rent a motorcycle from Srinagar to complete the journey.
Questions like which motorcycle is best for Srinagar Leh highway, how can you rent a motorcycle in Srinagar, or whether you should ride alone or with a pillion have been covered in the below-mentioned articles.
Private Taxi
When it comes to Taxis, you have two options. Either hire a taxi with the driver or get a self-drive taxi. Either way, though convenient, this option gets a little tricky.
No matter which taxi you hire, with driver or self-drive, it will only be good enough to drive straight to Leh and no further. The taxi unions in this area have strictly banned the movement of outside taxis for local sightseeing.
What it means is that a taxi registered in Srinagar cannot be used to visit areas like Nubra Valley, Pangong Tso, or any other tourist place in Ladakh. This taxi will only be allowed to drop you till Leh.
For example, let us say that you are starting from Srinagar, want to visit Zanskar valley on the way, and then visit Pangong Lake after you reach Leh. So for your travel, you will first have to hire a cab from Srinagar. Then after you reach Kargil, you will have to leave the Srinagar taxi at the hotel, ask the driver to wait, hire another Kargil registered taxi to take you to Zanskar, and bring you back to Kargil.
Then again from Kargil, you will board your Srinagar Taxi once again and reach Leh. After reaching Leh, you will have to hire another taxi to go to Pangong and return to Leh. Complicated? Yes, I agree. And it is vice versa too. If you hire a cab from Leh, it can only take you to Kargil but for visiting Zanskar, you will again have to hire a Kargil registered cab.
A private taxi will charge you more if you want to travel through the Batalik sector.
Srinagar to Leh Private Taxi Fare
Hiring a private taxi from Srinagar to Leh will cost you anywhere between Rs. 10,000 to Rs.15,000, depending on your negotiation skills. Do not book in advance or involve any tour operator as this only means that you will overpay.
While in Srinagar, go straight to the Srinagar taxi stand, negotiate and strike a deal. Apart from what you will pay for the taxi, the driver will also charge you an additional Rs. 1500 – Rs.2000 for a night halt. For more details, please take a look at Srinagar Taxi Rates for Ladakh & Kashmir.
Private taxis travel only via Kargil. They do not operate on the Batalik route.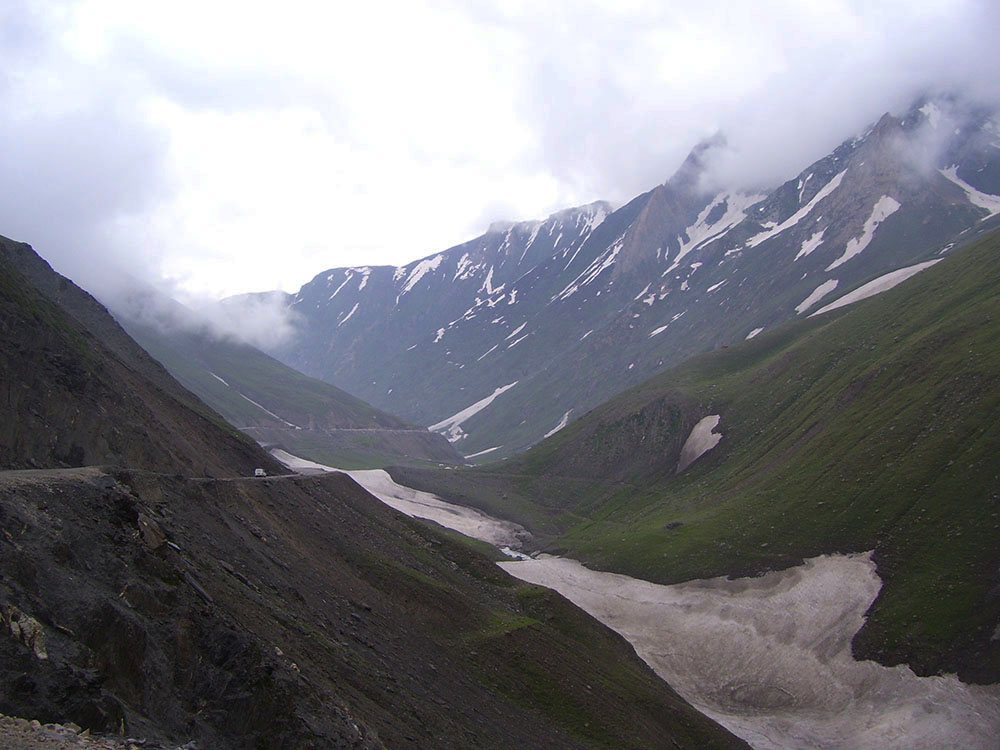 Shared Taxi
This is a non-stop 16-18 hours journey. You will start from the Srinagar taxi stand in the early hours of the day and reach Leh by evening.
This also gets tricky in terms of high altitude acclimatization since you will continuously gain height within a matter of hours without any rest, and thus without giving your body a chance to adapt.
Srinagar to Leh shared taxi fare is about Rs. 1800 – Rs. 2000 per person, depending upon which car you are traveling in.
Srinagar to Leh by Bus
This is the cheapest mode of travel available on the Srinagar Leh highway. Bus service from Srinagar to Leh remains available from the end of May to early November.
This Bus starts at 8 AM from Srinagar and is a 2 days journey with a night halt at Kargil. You can also use the same bus service to return to Srinagar.
Srinagar to Leh bus travels only via Kargil. It does not ply on the Batalik route. For a detailed version of the information I am providing below, please take a look at Srinagar to Leh Bus Service – Schedule, Timing & Fare.
Srinagar to Leh Bus Fare
Fare for government-operated buses from Srinagar to Leh is ordinary Rs. Rs 1200 per person for deluxe and Rs 750 per person for semi-deluxe. Ordinary charges around Rs. 500 per person. Fare for Srinagar to Kargil by ordinary bus is Rs.250 and deluxe Rs. 300.
Private buses also operate on this route and their fare is Rs. 1000 + for Srinagar to Leh and Rs. 500 + for Srinagar to Kargil. Please be advised that these are approximate numbers that change every year.
There is usually just one bus in the day. But depending on the number of passengers and bookings, there could be a second bus for the day as well. There is no online booking system available.
The bus departs at 8 AM from the Tourist reception center near Dal lake and Srinagar Bus Stand near Lal Chowk. You can reach there and book your ticket for the next day.
There is also the option of boarding a semi-deluxe bus run by a private operation from Srinagar to Leh which will cost you about Rs. 1000 per seat. If you want are traveling in a large group and want to book a private bus or tempo traveler, you will have to get in touch with a travel agent in Srinagar.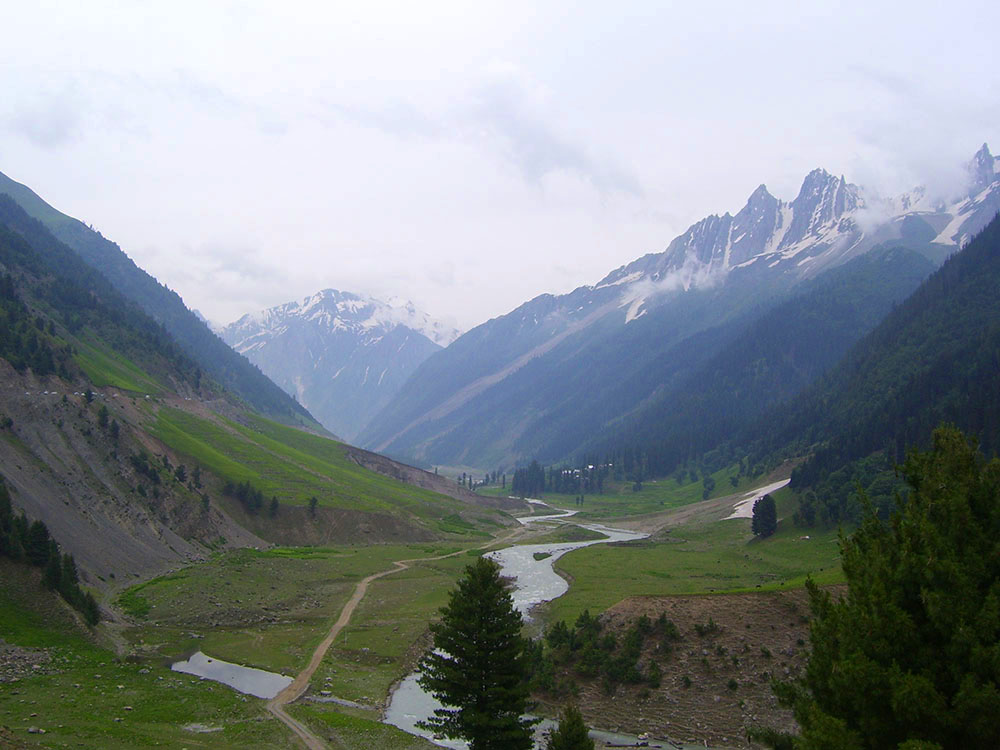 How to Travel from Srinagar to Leh by Road – Conclusion
I hope the information above on how to travel from Srinagar to Leh by road was of help. If you have any other questions, please feel free to ask in the comments section below or at our Community Forum, and I will be happy to answer.