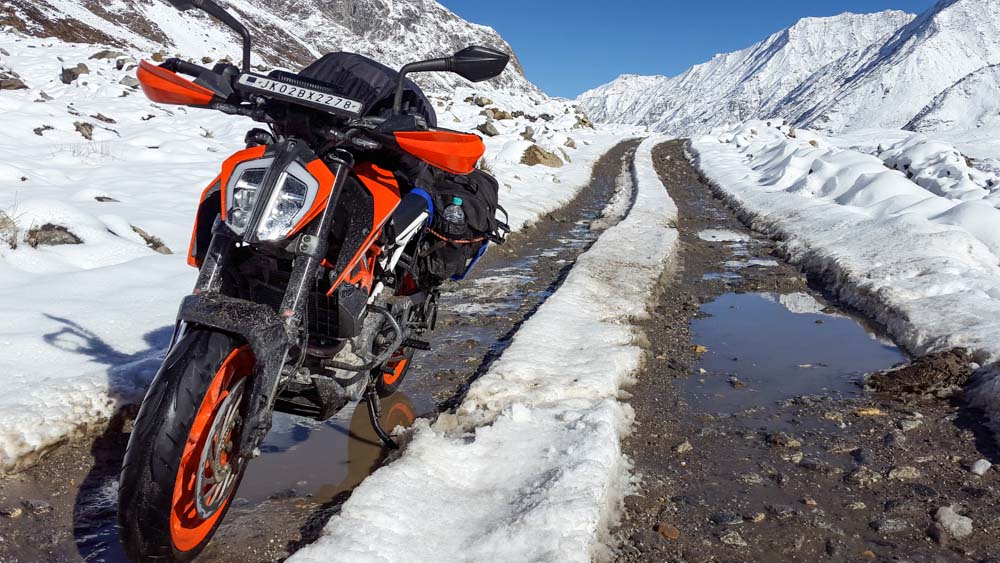 The best time to travel from Srinagar to Leh by road will depend majorly on three factors. The first will be the time you have in hand. The second will be your mode of travel and the third being the current situation in Kashmir Valley. If you were thinking of visiting Ladakh, below is some important information on the best time to visit Leh Ladakh via Srinagar.
Srinagar Leh highway is often considered as the easier way to reach Ladakh and in my opinion quite rightly so. This is a road that has its own set of challenges but does not quite get as treacherous as Manali to Leh.
Some of the basic amenities like cell phone reception, gas stations, accommodation are better on this route though. High altitude acclimatization is also better when you reach Ladakh via Srinagar Leh road.
With that being said, it still runs through quite a few stretches that can be considered dangerous, has three high altitude passes on the way, receives ample amount of snow each year but has several challenges of its own.
For complete information on Srinagar Leh road including public transport, sightseeing, and accommodation choices, please take a look at How to Plan a Journey on Srinagar Leh Highway.
Srinagar to Leh by Road
As compared to the Manali Leh highway, the route from Srinagar to Leh remains open for a longer duration due to several reasons. The first is that it is used by the Indian Army as the primary road connecting the region of Ladakh with the rest of the country.
Then there is also the fact that this road runs right next to the LOC at several places. In terms of population as well, there are several major towns on the Srinagar Leh highway out of which Drass and Kargil are considered to be very sensitive areas.
Due to these facts, BRO tries to keep this road operational for as long as it can. It is only in the months of peak winter that Srinagar Leh highways remain closed.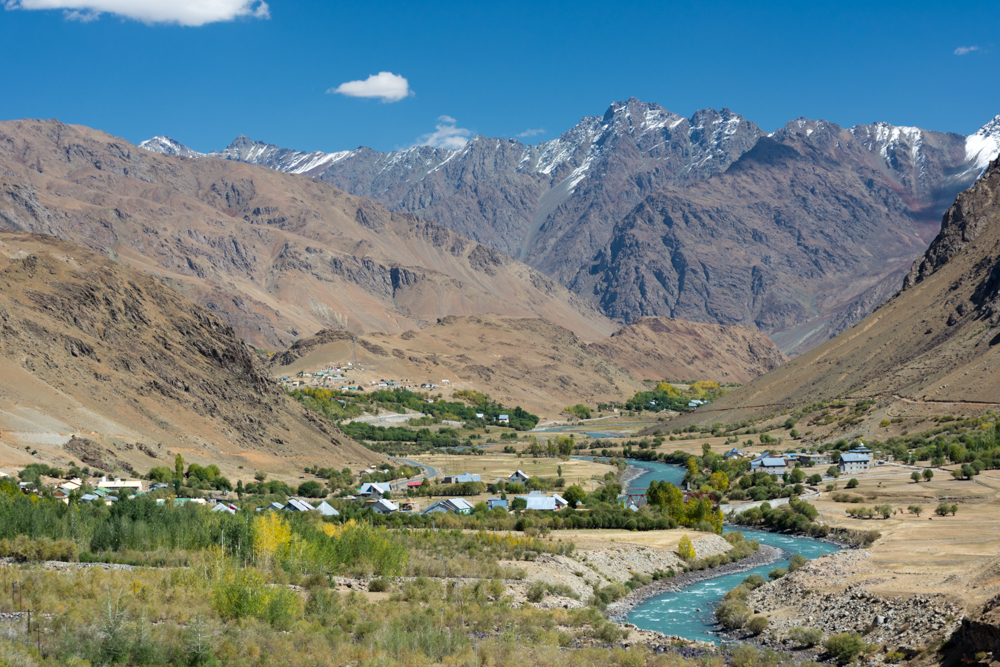 Best Time to Travel from Srinagar to Leh by Road
Srinagar Leh highway remains open for about 6 months a year. It is sometime by late November or early December that BRO closes the road for vehicular traffic after snowfall at Zoji La pass.
Please note here that even though I mentioned early December here but it is safe to assume that this road becomes unsafe for tourists around early November after it starts to snow in the valley.
After November, the road remains closed for the entire winter and usually opens around Mid-May (or early June if there has been heavy snowfall in the region). This entire time civilian traffic is not allowed to move on the road.
Below is a month-by-month breakdown of the Srinagar to Leh Highway status and road conditions.
Srinagar Leh Highway in January
There is absolutely no way to travel from Srinagar to Leh by road in January. Zojila Pass remains completely blocked due to the high amount of snow at the top. The entire region receives heavy snowfall in January and no vehicles are allowed to approach the pass.
As a matter of fact, in January, you cannot even reach Sonamarg. The farthest you will be able to go from Srinagar is the village of Gagangir but not beyond that.
Srinagar to Leh in February
Much like January, traveling on Srinagar Leh Highway in February is also not a possibility. The snow accumulation in this month is even higher after all the snowfall in December and January. Sonamarg remains closed as well and you can only travel as far as Gagangir.
Srinagar Leh Highway in March
BRO starts clearing snow from the pass in early March. The work starts from both the Sonamarg and the Kargil sides. By the end of March, Sonamarg is declared open for tourists but Zojila Pass still remains closed.
There have been times when the snow in the winter season was comparatively less and Zojila Pass was cleared in March as well. But this is very rare and it also resulted in the road getting closed again in a few months.
This is because the pass and the valley both continue to receive snow in March as well as April. If you are planning a trip from the Srinagar side and were told that the pass is open, please be very sure about your news. You can track the road status at Srinagar Leh Highway Status and Road Conditions where I regularly post updates.
Srinagar to Leh in April
The opening of the road in April really depends on the weather and how fast BRO is able to clear the snow. Usually, by the mid of the month, the road is open though unless it snows again in April. It is still not a safe month to go as the road conditions will be bad.
But if you must go in April, I will recommend planning towards the end of the month. Before you do that, however, please get a confirmation that the road is indeed open and the traffic is allowed. You can follow and get the confirmation on the thread I provided the link above.
Also, in Apil, the traffic at Zojila Pass is regulated. Vehicles from Kargil are allowed in the first half of the day and the traffic from Srinagar in the second half of the day. Sometimes, it is the other way around. So it will also be better to find out about the timings before planning your journey.
Also Read: How to Plan a Trip to Leh Ladakh – A Complete Travel Guide
Srinagar to Leh by Road in May
The route from the Srinagar side is open in May. Sometimes the road may get closed temporarily early in the month if it snows or because of landslides. But even if this happens, it usually is for a day or at most two.
The road at this time would be challenging with a lot of local traffic, returning to their home towns and villages, which they left in winter to seek employment opportunities elsewhere. Snow would have just started to melt. Around Zojila, expect to find slush at a lot of places.
The upside of going at this time would be a lot of snow if that is what you are after. You will definitely see the famed snow walls at the Zojila Pass. If you have the time, you can also take a detour and visit Sonamarg on the way.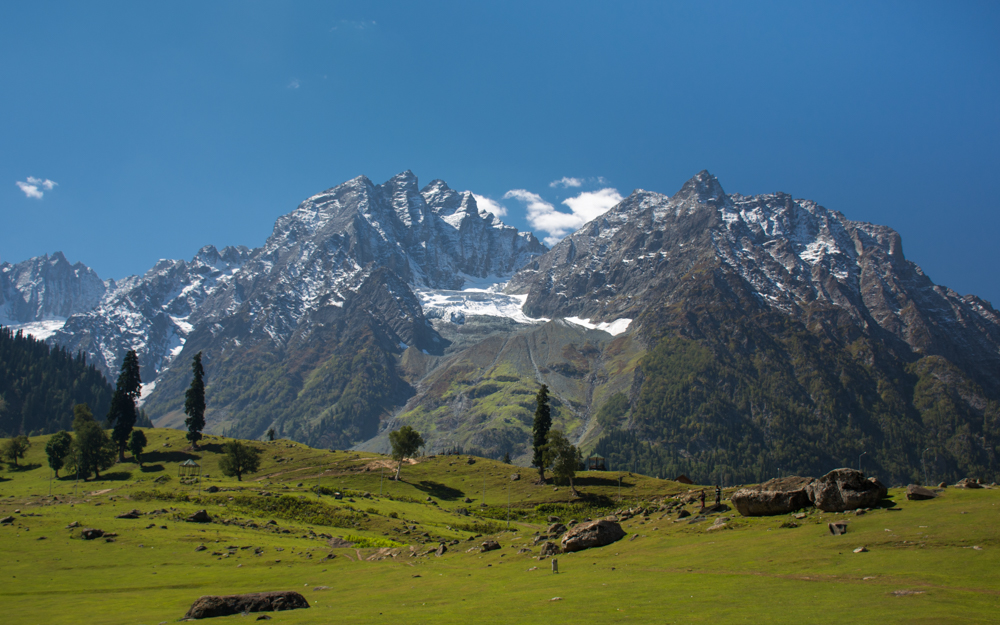 Srinagar Leh Highway in June
June here can be broken down in two parts, early June and late June. BRO starts restoration work as soon as they open the road and by late June, the road conditions are improved to a much better condition. This will be an ideal time to visit.
If you went in the early part of the month, the road may be a little bad. Traveling in Late June however will present you with much better road conditions. The journey would not be as challenging as it would have been a few weeks ago. However chances of finding snow at this time would be severely limited.
Another factor to consider will be the monsoon season. It arrives in the valley in July but the entire region can start to receive pre-monsoon showers by late June itself.
Also Read: Clothes for Leh Ladakh – What to Pack
Srinagar to Leh in July
Like June, July too can be broken down into two parts, early July and Late July; or just call it July before Monsoon and July after Monsoon starts. Early July is a great time to be taking this journey.
Road conditions would have improved a lot, and the number of water streams will be a lot less. The chances of the road getting closed due to natural reasons will almost be next to none.
However, once the monsoon arrives in the Kashmir valley in late July, rain would start to present a whole new set of problems. There will be landslides at several places and driving/riding would become a nightmare.
Amarnath Yatra also begins in July so there will be a lot of rush on the roads. You will find a lot of pilgrims (Yatris), especially between Jammu, Srinagar, and Sonamarg. Army presence too will increase for Amarnath Yatra security.
Take a look at the picture below taken by a friend of mine, time was the first week of July and we were returning from Ladakh. The guy on the motorcycle in this picture is me.
Down in the valley on the left, right next to the river are Amarnath Yatra camps. You can imagine what would happen at this stretch of the road when it gets crowded with Yatris in late July and August. Also, imagine what monsoon and landslides would do here.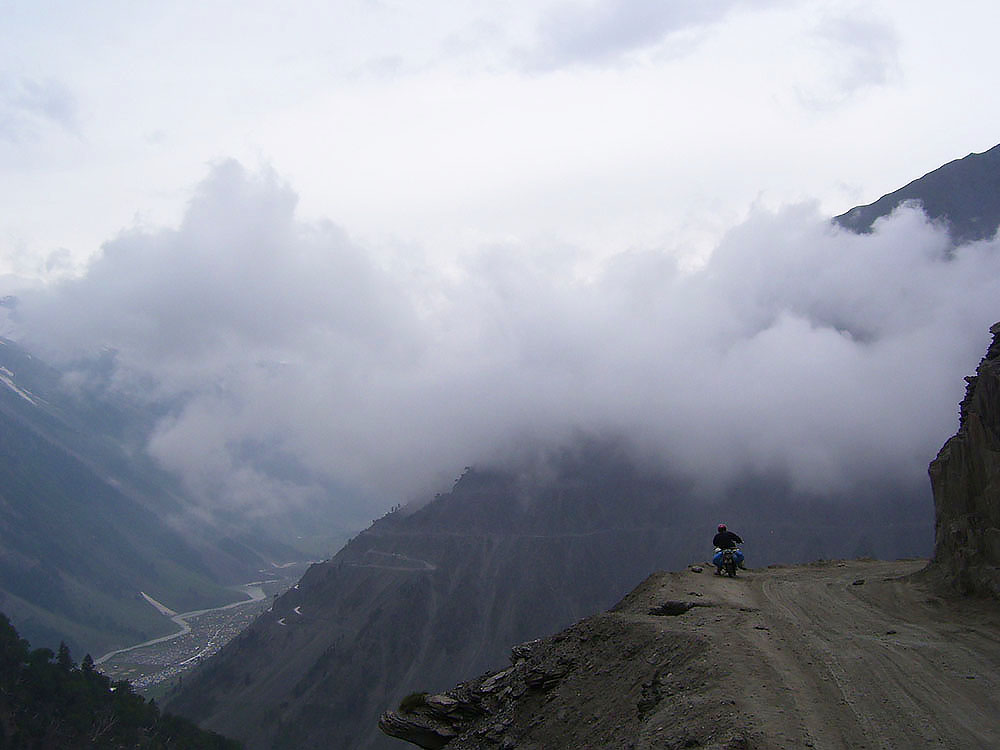 Srinagar Leh Highway in August
August is the worst month to be traveling on the Srinagar Leh highway. Monsoon would be in full swing. Rain would already have done a lot of damage in July and would continue the same in August as well. Amarnath Yatra would be at its peak so there is going to be traffic and people all around.
The biggest factor however is Independence Day. We all know how things get in Kashmir at the time of 15th August so there will be a lot of tension in the air. Owing to that, there is going to be a heavy Army presence and a lot of security measures in place.
Plan your journey in a way that you are not crossing Srinagar on 15th August. Sometimes, for security reasons, parts of the road may get closed by the Indian Army.
Also Read: How to Handle Acute Mountain Sickness in Ladakh
Srinagar Leh Highway in September
September is the best time to travel from Srinagar to Leh by road. Monsoon would be gone, Amarnath Yatra would have finished and road conditions would be as best as they can ever be.
Though it won't be as green as it was in July and August, the valleys of Kashmir would still be blossoming enough to inspire the awe out of you. There will not be any slush, no water crossings, and no nightmarish landslides anywhere.
Your destination, Ladakh, too would be covered under a sheet of colors at this time. The only downside of traveling in September is that you won't come across any snow at all.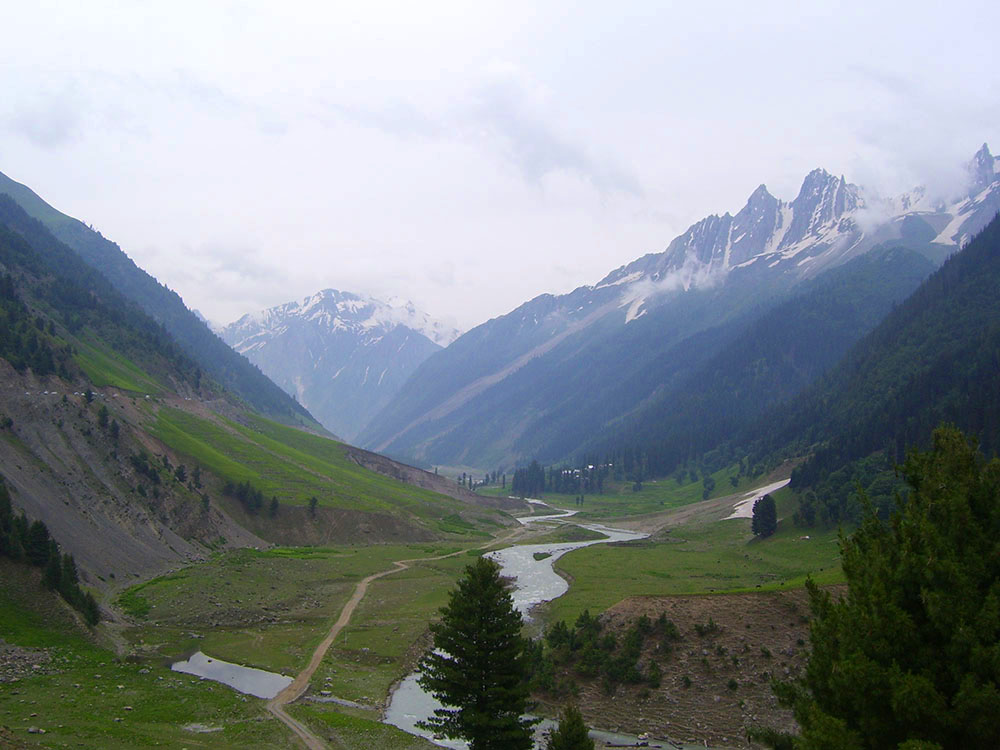 Srinagar to Leh in October
Winter has arrived in the valley and the tourist season would start to approach its end. If you are going in early October, conditions would be pretty much the same as September making it an ideal time to travel.
The later part of October will present you with terribly cold weather. The road remains open throughout the month but in the second half, it is just mostly the locals traveling.
Autumn arrives in the valley in the month of October. So if you want to see that golden color in the trees giving a magical touch to Kashmir, October is the time to go. If you were lucky, you may catch a light shower of snow at Zojila Pass.
Srinagar Leh Highway in November
It is not an ideal time to travel at all. There will be a high chance of the road getting closed anytime this month. Usually, by 15th November, civilian traffic from both Kargil and Srinagar sides is discontinued for the year.
Also, the month of November will present you with almost nothing. Vistas will not be green enough, the weather will be terribly cold but no snow and limited accommodation choices.
The only upside is that since the tourist season is over, there will be very few people around if some time alone is what you seek.  But you must plan your trip in the first 10 days of the month and no later than that.
Srinagar to Leh in December
Srinagar Leh highway remains closed in December. Sonamarg gets closed as well and you will not be able to approach Zojila Pass. The farthest you can go is the town of Gagangir.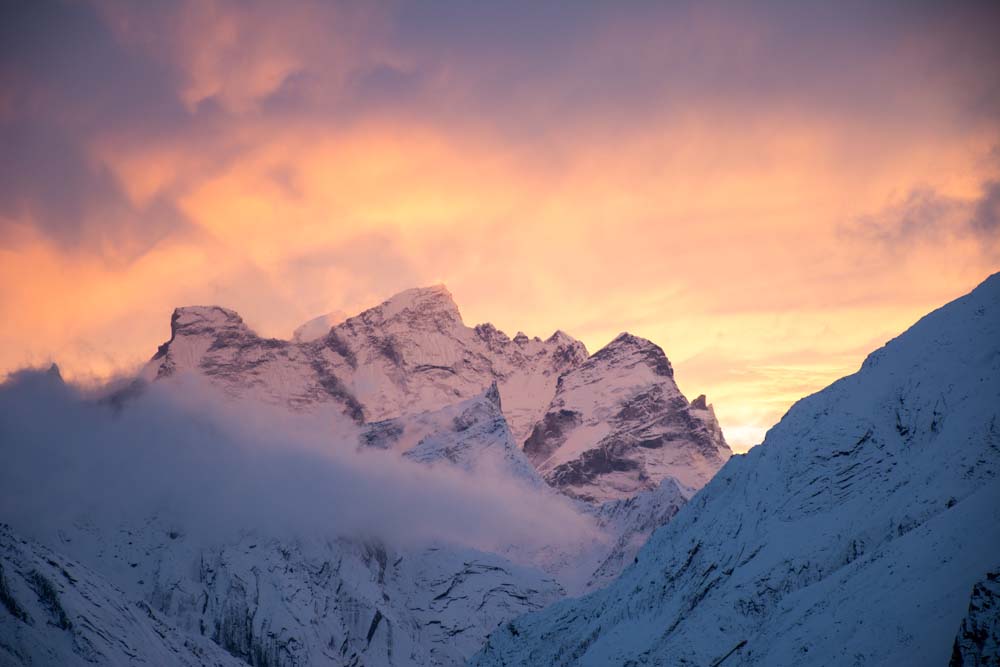 Best Time to Visit Leh Ladakh via Srinagar
The months of late June, early July, the entire month of September, and early October are the best time to visit Leh Ladakh via Srinagar. But again, all this depends on what your preference is and when can you afford to be out on vacation. If you can, plan your journey at this time and you will definitely enjoy your trip.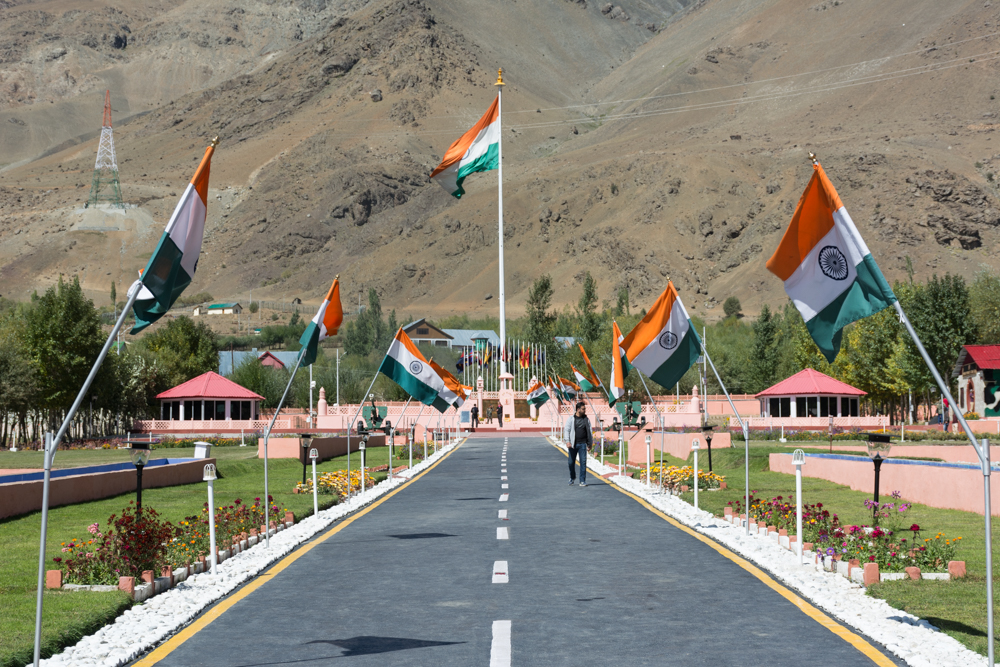 Best Time to Travel from Srinagar to Leh by Road – Conclusion
In the end, I must say that you can travel in any month and you will feel that this entire 430 odd kilometers stretch is a road from one heaven to another. When do you want to travel on this beautiful piece of heaven pretty much depends on when it is convenient for you and what interests you the most.
Travel as early as May and you will get ample amounts of snow at several places. Travel in late July, August, or September and you will have lush green valleys all around you.
October will have you witness the color of Autumn all around the valley. Go in November and you will feel the cold chill run down your spine with also a possibility of snowfall at Zojila Pass.
I hope this information on the best time to travel from Srinagar to Leh by road was of help. If you have any further questions, please feel free to ask in the comments section below, or at our Community Forum, and I will be happy to answer.