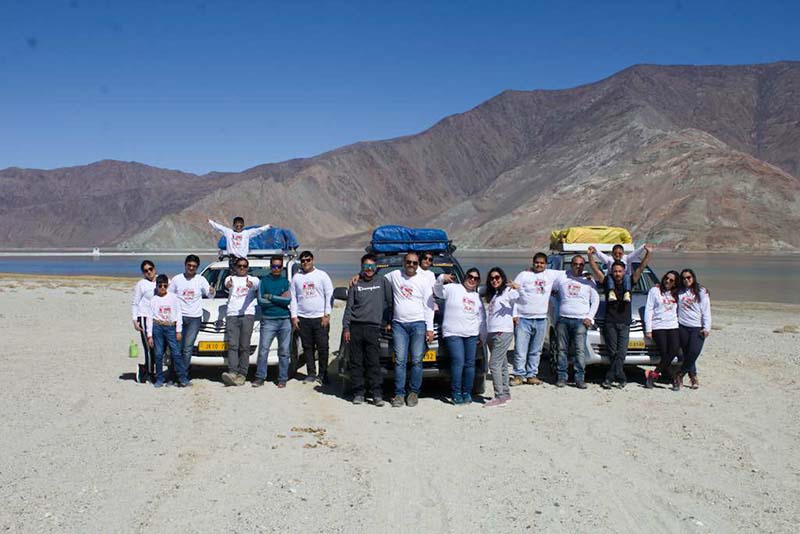 A common notion when it comes to road trips is that they are fun as long as you plan them with friends. In my opinion, however, road trips can be an equal and sometimes even greater amount of fun with your family as well. All that it needs is some careful planning to make it a pleasurable journey for everyone. In this article, I will share a few quick tips on how to plan a family road trip vacation.
With families, people tend to catch flights and visit places that do not involve too much time on the road. To some extent, this thought is right because, with family, you want to do activities and visit places rather than spending all the time on the road. Kids too can get restless and fussy if you shut them in a car for endless hours. Even my mother hates it when a vacation means she will have to spend 6 to 8 hours inside a car at a stretch.
But if you planned it well, every moment of the trip can become a highlight, even when you are on the road. All of your family members will have times of their lives and you will return home with memories to cherish forever. Let us take a look at how can you do so.
How to plan a Family road trip Vacation
The best thing I like about a road trip is the amount of time you spend together, close to each other. It is a great opportunity for some awesome family bonding time. Another added benefit is that it can also help you to plan the vacation within your family budget.
But factors like boredom, car troubles, long driving hours, too many places to cover can very well ruin your entire vacation. So before you hit the road with your dear ones, be sure to take care of the following top tips for planning a family road trip.
Also Read: Top Travel Movies to Watch to Curb your Wanderlust
Plan Ahead, Plan Well
When it comes to a family road trip, it is best to plan it well in advance. Do not leave anything to the last minute. If you need to, write everything down that you need to take care of and then cross it off the list one by one.
When picking a destination, consider who is joining you on this trip and what kind of place would they like. Just because you were keen on exploring an offbeat destination does not mean that others would like it to. Zero down on a destination that has a little on the plate for everyone in the group.
Based on the number of people joining you on the trip, pick a car that is comfortable enough. If the one you own is a little small for the entire group and all the luggage, think about renting one.
Do not pick a destination that is too far away. Take a look at the map and ensure that you have regular stops. If possible, even plan on doing some activities on the way.
Take Inputs from the entire Family
When you are deciding on the destination for your road trip, you should really involve everyone and take their inputs. Do not pick a destination all on your own because then you are increasing the chances of a last-minute fuss and disappointment.
Your kids may not be able to suggest a place they want to visit but they can at least tell you their preferences. Remember, it's the children who must be happy with your travel plans. Because if they weren't, your entire vacation will be spent in handling an annoyed, moody, and bored kid.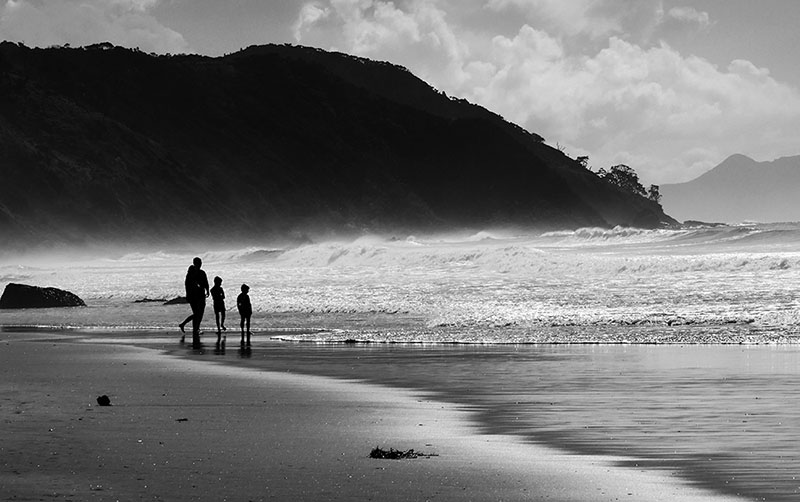 Delegate
Do not do everything on your own as well. Assign small tasks to everyone in the group to keep them involved. This will also help in building the excitement for the trip. Packing, getting some music together, deciding rest stops, finding the best places to stay or eat at, preparing a list of places to visit and things to do are some tasks that can be divided.
Research Well
You just cannot miss researching every part of the place you are going to visit. With your family accompanying you on the trip, you would want to be sure that they will all be safe. Find out all that you can about the place. Read about the roads, cellphone reception, data connectivity, best time to visit, and types of accommodation available.
A good way to research this would be to read travelogues of people who have been there. You can find plenty of those on the net these days. Read their accounts of the journey and then decide if it will be a good place to visit with your family.
If you were planning the trip in the monsoon season, it would be best to avoid the hill stations. This is when the entire Himalayan region becomes prone to landslides. Even the roads become slippery to the extent of being unsafe.
Also Read: How to Pack your Backpack – Tips & Tricks
Plan a Budget
You must plan an overall budget for your entire family road trip. Arrive at a total cost that you know you will end up spending and then keep a little extra in the buffer.
This way, you will be able to manage your trip better without burning a hole in our pocket. Maybe not the kids but you can let the other adults know the budget so that everyone can manage expenses accordingly.
Get your Vehicle Ready
Car trouble is the last thing you want when you are out there having fun with your family. While you are preparing for the vacation, you also need to pay close attention to your vehicle. Get your car serviced if needed or at least get it checked by a mechanic before you go. Ensure that your car tool kit has all the necessary tools in it.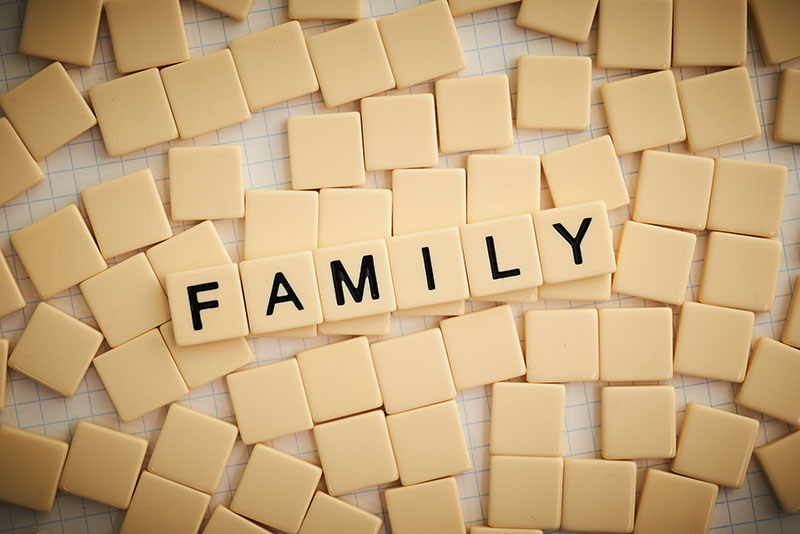 Prepare your Home
Finally, before you step out, take a look a look at your house. If the entire family is going out and you will remain gone for a few days, see what it is that needs to be taken care of in your absence.
Clean out your Fridge and cupboard of anything that may go bad.
If you have pets, arrange for their care.
You may also want to leave a set of keys with someone trusted.
Check and make sure all bills are paid already.
If there are plants that need watering in your absence, arrange for that
Also Read: 5 Tech Essentials That Can Upgrade Your Spring Travel
Bookings for your Family Road Trip
I am not really an advocate for booking hotels in advance. I am kind of a person who will arrive at a place, do a bit of hotel hunting, find a place per my liking, negotiate an on-the-spot deal, and check-in. But this is not a practice that I will follow with I am on a road trip with my family.
With them, I make sure I research to find out about a good hotel and book our stay in advance. With your entire family on your toes, the last thing you want to do is to move from one hotel to another until you find one good enough. That will just ruin the fun and annoy everyone.
Not just with the hotels but you should make reservations for other things as well if possible. If there were any tourist activities planned like camping or trekking, it would be wise to contact a local agency and make prior bookings.
First Aid Kit
You should carry a basic medical aid kit for a road trip anyway. But its importance increases several folds when it is a family road that we are talking about. Your kit should include some basic medicines like for flu, headache, upset stomach, fever, lip balm, pain relief spray, etc.
You should also pack all the prescribed medicines for any member of the family. but I would recommend not keeping them in the first aid kid. Find a different place for those.
Food and Snacks
The best way to keep your kids happy on a family road trip is to pack plenty of food and snacks. I know there will be plenty of places to eat during the journey but you cannot be stopping every time someone says hungry. Bringing plenty of food from home will also give you a chance to pack items as per everyone's liking. It is also a great way to help cut costs associated with buying food on the road.
Another thing to make sure is that the food is well within the reach when you are putting your bags in the car. You do not want to unload everything on the road just trying to find a packet of chips. While you are packing the food items, make sure to leave sticky and crumbly foods at home.
Also Read: 10 Things to Remember when visiting India
The Weather
It is always best to take a look at the weather forecast of the place that you are going to. The Internet and technology have made things so much easier in this aspect. This gets even more important if you were planning your road trip during the monsoon or the winter season. Heavy rains and snow can sometimes wreak havoc and even block roads. You do not want to end up getting stuck or stranded somewhere with your family.
Pack Clothes Accordingly
This one is kind of an obvious tip but I will mention nonetheless. Once you know the place you are going to and the weather, the next thing to do is to pack clothes according to the weather and the activities you intend to do.
For example, if you are planning to go on trekking, you should bring shoes with a good grip and comfortable pajamas or tracksuits that you can wear while hiking.
If you are heading out on a winter road trip to a place that receives snow, you must bring all heavy woolens, gloves, scarves, caps, and jackets. If planning a trip in the monsoon season, it would be best to pack clothes that can dry faster.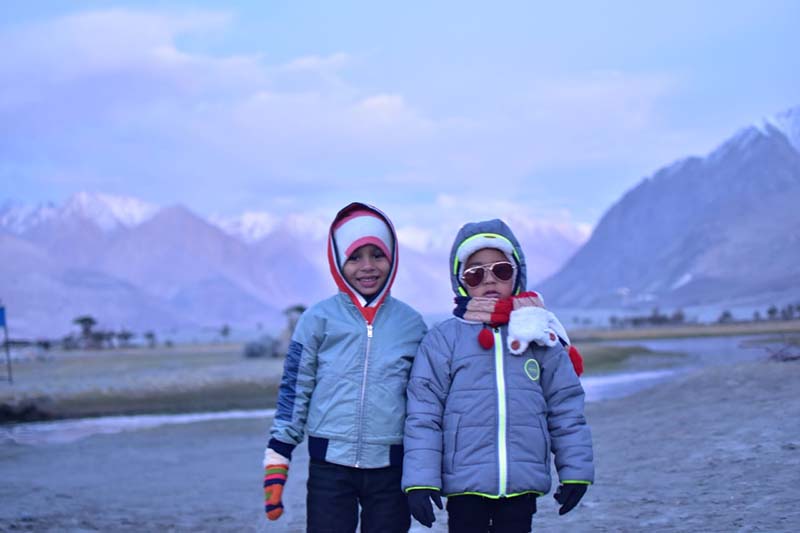 Let every kid pack their own Bag
Vacations are fun and you should let the kids enjoy it to the fullest. Let them bring whatever they want to as long as they are not trying to pack their entire room.
Put some Music Together for the entire Family
One of the best ways to add more fun to your road trip is to put together some music for the trip. You can ask everyone about their music preference or you can also let it be a surprise for them.
During my last trip, I did a little research and found out about the favorite songs of my Dad, mom, brother, and a cousin who was joining us. I add those songs to a pen drive, added a few on my own, and put it on while we were driving.
I could see the excitement on everyone's faces when their favorite songs played. Requests like playing it again, increase the volume also led to funny discussions and comments about each other's music choices.
Also Read: 11 Tips On Making New Friends While Traveling
Start Early
If the drive on any of the days is long, you should plan to leave as early as possible. Start by 4 or 5 AM so that you are able to reach your destination on time. This will also give you some time in the evening for hotel-hunting and sightseeing after you have arrived at your destination.
Bring Maps
It would be wise to download google offline maps before the trip. You may be confident that you will have good network reception everywhere but it won't harm to keep it handy for a 'just in case' situation. You can also bring in a paper map if you are able to find one.
Take Plenty of Breaks
You cannot get overambitious based on your own trip record. You may be able to cover long stretches while traveling solo or with friends; but it is a different ballgame when you are with family and kids. You must remember that it is a vacation that you are on, not a rally. Take plenty of breaks and enjoy the natural beauty around you.
You should actually plan your breaks in advance while preparing the itinerary. Look at the route map, see places that you can stop at en route, and schedule breaks accordingly. While traveling, you can add or remove pit stops as per the need of the hour.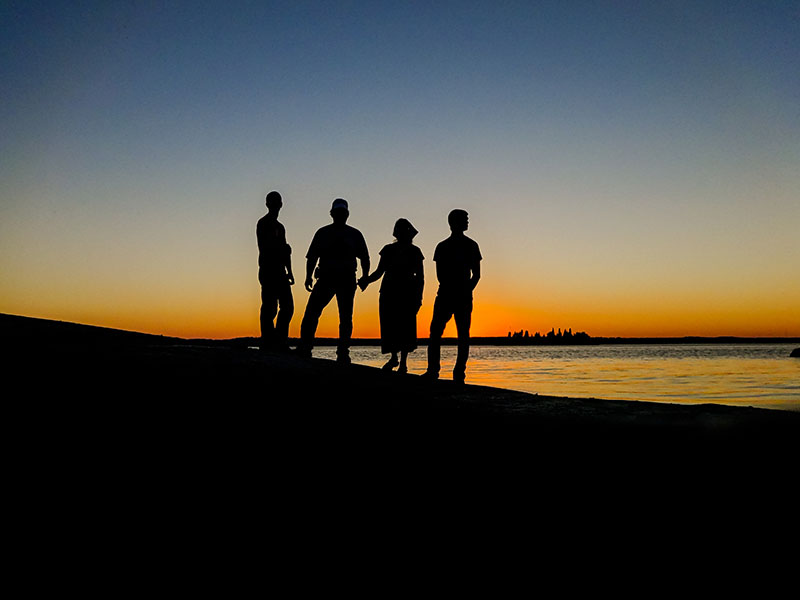 Have Buffer Days
This is supercritical. I know not everyone has the liberty of time but you must not always tie yourself down to a strict timeline. Always keep at least 1 or 2 days as a buffer over and above your itinerary. You may be in a situation where you may have to extend our stay at a certain place and you should be prepared to afford to do so.
Even if the situation did not arise because something went wrong, your kids may want to extend the vacation by a day. They may like a place so much that they want to stay for a little longer. The last thing you want to do is to break their hearts and return because you were on a tight schedule.
Also Read: Essential Items for a Trip: What to pack
Plan some activities for your road trip with Family
Boredom is bound to happen when you are sitting inside a car for hours. To avoid it, you should also plan a few fun games while you are driving. Antakshari, spot the same car twice, number plate bingo, count the animals, grow a story are a few ideas but there are tons of fun games you can come up with. Just do a simple google search and pick any that you think your family would like.
You should also be sure to plan age-specific road trip activities. Interests and abilities of kinds will be different depending on their age group.
Keep it Limited
And by this, I mean the number of places you plan to cover. Spend more time in fewer places. Don't get overambitious and plan to cover way too many places. That will just tire you out and blow your budget. Your family would also not like hopping from one place to another. Keep it limited to only a few places where you can all relax, have fun, and spend some quality time.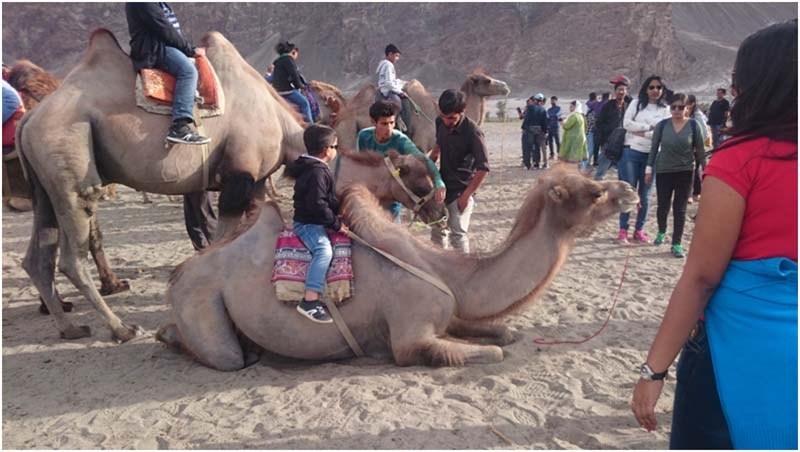 Take Turns at Driving
If there are long stretches to be covered and there is someone else in the family who can drive, you should take turns. It will be more fun this way. More than that though, it will be a safer way to travel.
Take Tons of Pictures
The best part about a family vacation? It is the pictures. Not only the trip with the family is fun, but it is also the moments when you see the pictures a year or two later. Cherish every moment of your road trip and take as many pictures as you can.
A fun way would be to assign this task to your kids. You will be taking pictures as well of course but tell the kids how important it is that they take plenty of pictures to view later. This way, their excitement level will remain high. They will remain on the lookout for anything click-worthy and as a result, will enjoy the views rather than staying glued to their gadgets.
Also Read: How to Transport Motorcycle by Train in India?
Last-Minute Tips for a Family Road Trip
Get a good night's sleep before the trip.
Charge all batteries including your phones, cameras, power banks, etc.
Fill the car up with gas and your purse with cash. You don't want to get caught in the middle of nowhere with neither.
Follow the traffic rules.
Do not drink and drive.
Fill up the car with gas before the trip and keep it filled throughout the trip. Do not wait to refill till your tank is near empty.
Keep enough cash with you always.
Family Road Trip – Conclusion
I hope the tips I provided above on planning a family road trip were of help. These tips, along with laughter, good conversation, patience, and an adventurous spirit is the key to having a great family road trip vacation. If you have any further questions or need any other details, please feel free to ask in the comments section below or at our Community Forum and I will be glad to answer.