It is true that India is a land which is marked by unity in diversity. It is one of the finest confluences of cultures, traditions, heritage places, travel-enthusiasts; and even travel-researchers who want to dive deeper into the secrets that this country has to offer. In India, every year, thousands of tourists flock in groups, or as individuals; to enjoy the mesmerizing beauty of the Northern Himalayan ranges, the southern temples and the eastern and western coasts. However, as a tourist, there are certain things to remember when visiting India to ensure a safe and hassle free trip. These are enumerated as below.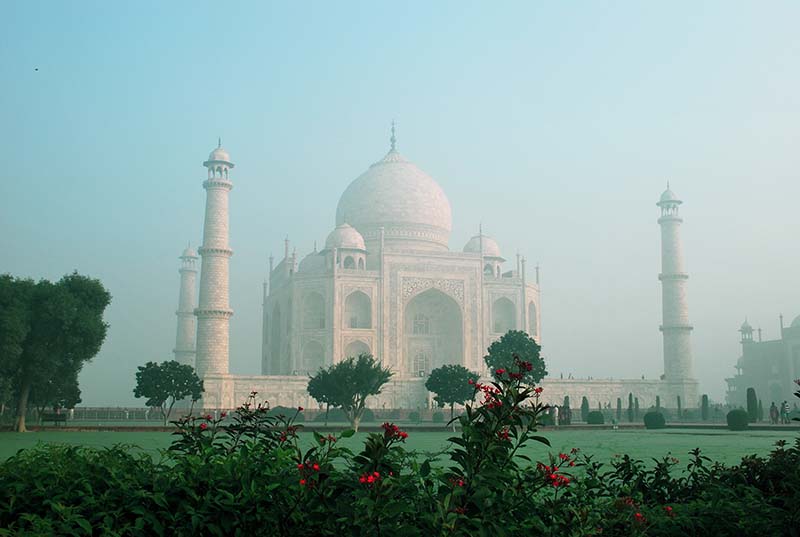 Careful with the Shoes
You should always open your shoes when you enter a temple, a shrine or a dargah; or any religious place that instructs you to do so. In the temples of South India, such as the Kanchipuram, or in Mahabalipuram; or even in the Sun Temple of Konark in Odisha; you will find that instructions are there that you should open your shoes, wash your feet and then enter the temples. It is about the rich religious heritage and the sentiments of the traditional culture in India; so you should not tamper with it. it is always advisable to stay alert of not hurting the local culture or the traditional ethos of India.
Careful with the Animals
Poaching or killing animals in India is completely forbidden, and the government can also levy fine if you kill or harm any animal. For instance, in all the roads of India, you will find the cow as a ubiquitous animal. Do not indulge in any harmful activities like splashing colors or hot water on the cows. This infuriates the local people and you can be sent behind the bars. You can simply enjoy your travel days while not harming animals. However, while going to tourist places, you can ride horses or even go for camel rides without disturbing the animals.
Careful with the Roads
Every year there are multiple road safety projects that are taken up by governments of all countries. With the rise in a road accident, you should be safe and follow the traffic signals very carefully while you drive or just walk as a pedestrian in India. India has a curious combination of roads that are full of potholes and highways that are swanky and well-maintained. You will also see flyovers here, connecting major cities. So you should avoid being neglectful when you cross roads in India. In case of confusion regarding any traffic rules, you can consult with the traffic guards or the sergeants.
Careful with the Water
Although India has fluctuations of weather and seasonal changes, it is always advisable not to go for open fruit stalls, or to drink tap water from anywhere and everywhere. You must never eat syrups and water-mixed concoctions that are made of tap water. In multiple places in India, there is also a probability that you might suffer from sudden bouts or abdominal pain and dysentery if you drink tap water or non-packaged water. It is always advisable to drink mineral water whenever you are traveling to India.
Careful with the flora and fauna
There are different regions in India which are known for their exotic flora and fauna. In Sikkim, in the mountains of Himachal, in Dooars, in Coorg and in the hills of Nilgiris; you have some of the exotic varieties of fruits, flowers, and trees. As a tourist, it should always be your duty to keep a track of all the local flowers and fauna; and not to harm or uproot them. Several indications and rules are there that tell tourists not to tear flowers or to uproot trees; and you should never go beyond these rules.
Careful with the Behavior
In India when you come as a tourist it is generally appreciated if you go to the local places and greet people with at least a 'hello'. There are ways in which you can set up a good relationship with the people of a place; and also develop your communication skills with them. However, you should be aware of not hurting the feelings or traditions of the locals. Do not share any unknown food item with them; do not shower them with gifts or chocolates unnecessarily; and you should also keep in mind that you should not show tantrums or misbehave with the locals of any place.
Careful with the Politics
Since you do not know the background of a new place when you travel to a country; you should be well aware not to utter any political comment which can create any kind of furore among the common individuals. So it is one of the most important things that you should avoid doing while you are in India. Although the people are warm-hearted and they cater toward foreign tourists and guests, one wrong political comment can land you into a mess.
Careful with the Littering
It falls among the basic duties of any citizen to keep his or her city clean. At the same time, when you visit someplace as a tourist, it should be your duty not to litter a place with garbage. You should be careful about not throwing fruit skins, paper plates and things like safety pins, hairpins, or even spit in places, as these will make the areas dirtier. As a responsible tourist, you should never do this.
Careful with Smoking and Drinking
As a tourist, you should be responsible enough not to smoke, drink and create ruckus all around when you are traveling to someplace. It is your duty to maintain a polite and sober temperament; and not to indulge in something that can tarnish your reputation as a tourist.
Plan your Itinerary Well
There are multiple popular tourist attractions in India; but it will be wrong if you just stick to the known places. If you have the adventurous spirit still lurking large in you; try to travel safely and explore new places where tourists have not treaded much. It will be advisable not to just stick to the traditional spots. In Shillong, for example, many people go to visit only the living root bridge; and the hanging root bridge but there is also the Dowki River, which is as transparent as glass, which soothes and embalms the tired eyes of any traveler.
Things to Remember when visiting India – Conclusion
It is always advisable to collect and cherish all the good travel memories from a place. The same applies to your visit to India. When you travel to India, you enjoy lots of natural beauty, world heritage sites, scenic variations, beautiful people, traditions, music, shopping, food, and culture. But at the same time, you should also be a responsible tourist and that will double the effect of traveling. After all, a responsible citizen needs to be a responsible traveler also.