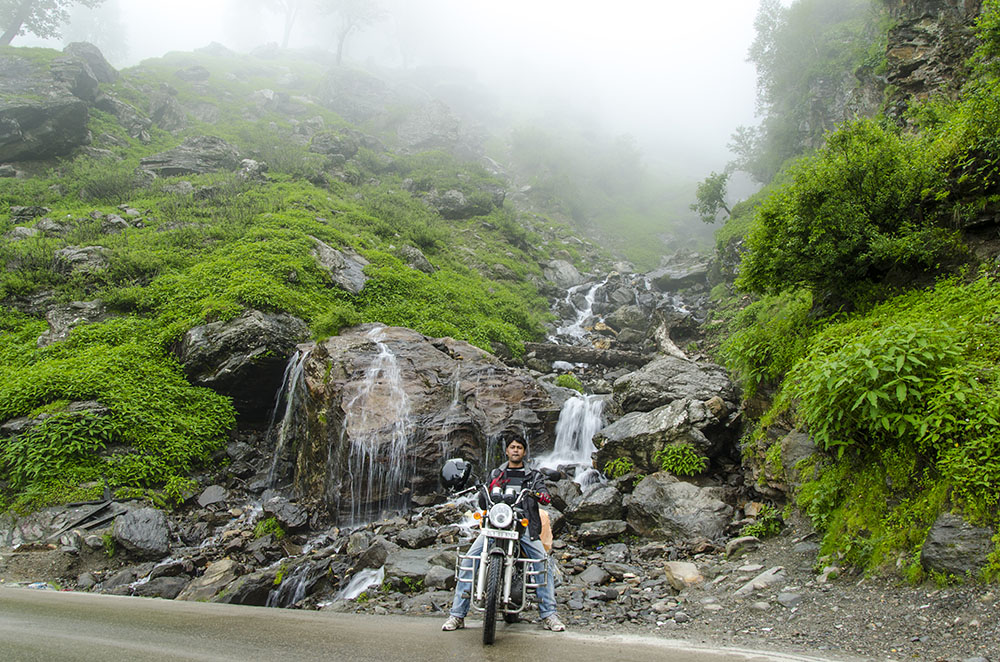 Rohtang Pass is the biggest attraction that Manali has to offer but it comes with a catch. In order to visit it, you need to get a permit that is issued on a daily basis and in a limited number. Irrespective of whether your bike was personally owned or a rented one, you will have to get a permit to take it to or across the pass. In this post, I will provide details on how to get Rohtang Pass permit for bike.
Ever since the whole concept of a permit to either visit or cross over Rohtang was started by NGT, it has more or less become a hassle for everyone traveling in that direction. While this definitely helps in terms of the environment and restoring the fragile ecology of Rohtang, it is no less than a nightmare for tourists. Whether you just want to get to the top of the pass or cross it, you need to have a permit for the same. Without it, you will be stopped and sent back from the Gulaba checkpoint.
Please note that in this post, I will only discuss the procedure and cost to get a Rohtang pass permit for bikes. For other details on visiting Rohtang, please read How to Plan a Trip to Rohtang Pass.
Do you need Rohtang Permits for Bikes?
First of all, the answer to the question is yes you do need to obtain a permit to cross over Rohtang even if you are on a motorcycle. It does not really matter if it is or self-owned or a rented motorcycle, you will need to obtain the permit nonetheless. Even Himachal registered bikes are required to get the permit.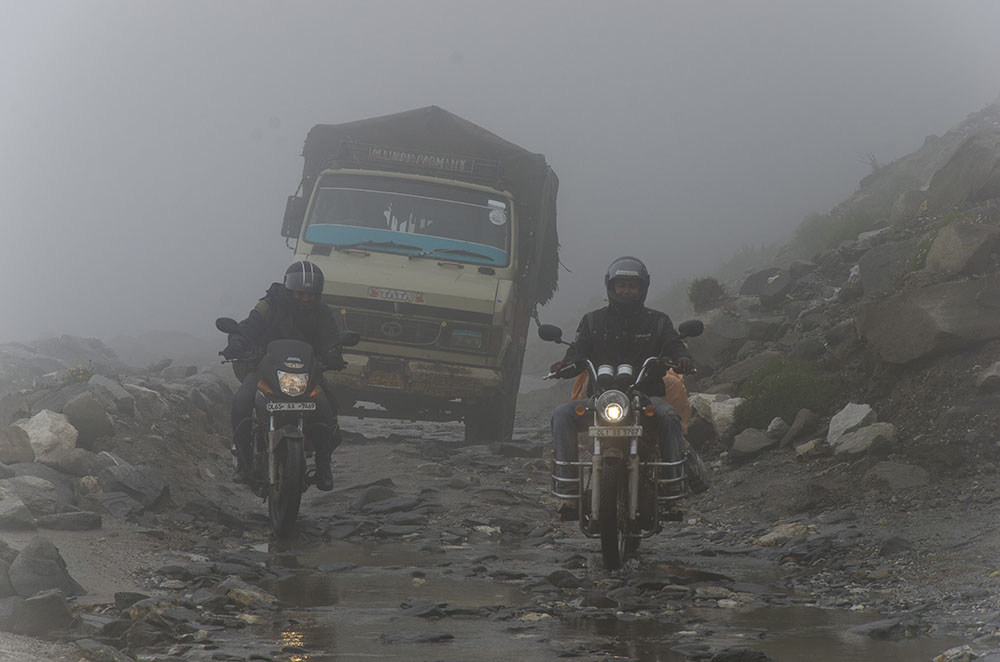 Which Permit do you Need for a Bike?
The second question is how do you obtain the permit? Currently, there are three kinds of permits being issued. The first one is a permit for traveling to Rohtang Pass. It is called 'Permit for Tourism Purpose' or simply known as 'Rohtang Pass Permit. This is issued to both private tourists-owned vehicles as well as the taxis.
A total of 1200 permits are issued under this category which is further divided as 800 for petrol and 400 for Diesel run vehicles.
The second category called 'Special Rohtang Pass permit' is for private vehicles only, with a white number plate. Commercial vehicles cannot apply for this permit. A total of 100 permits are issued under this category broken down into 60 for petrol and 40 for Diesel run engines.
The third category is to travel beyond Rohtang pass towards Ladakh or Lahaul & Spiti Valleys. It is called 'Beyond Rohtang Pass' and is also known as 'Permit for travel purpose'. There is no limit that applies to this permit.
So depending on whether you were just visiting Rohtang or crossing the pass over, you can pick either of these categories to apply.
Also Read: How to Plan a Trip to Manali – A Complete Travel Guide
How to get Rohtang Pass Permit for Bike?
There are two ways to get the permit. You can either apply for it in person at the SDM office in Manali or you can get the permit beforehand on the online portal.
When I say a bike, the permit is needed only for motorcycles. There is no permit required if you were cycling from Manali to Rohtang.
The Permit is issued on a per-vehicle basis and not per person. So if you were traveling with a pillion, you will still need to get only one permit for the bike and not two permits for two people.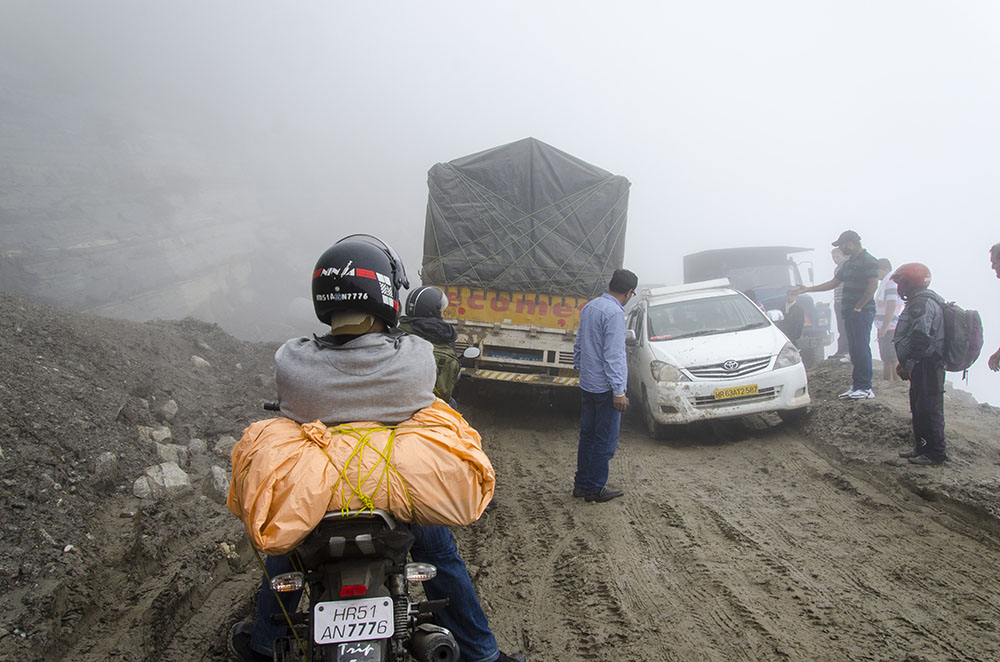 SDM Office Manali
Permits at the SDM office, Manali will be issued all 7 days (yes on Sundays too). The SDM office is open from 10 am to 5 pm except for Sunday and the second Saturday of the month. On these days, the office is open only until noon.
In order to get the permit, you will need to produce your driver's license, your vehicle's RC, and a pollution certificate. Keep in mind though that vehicles over 10 years old will not be allowed to travel towards Rohtang. For motorcycles, the bar is set at 15 years or older.
You will first have to go to the office in the morning and apply for it. The permit will not be handed over to you immediately. You will again have to visit the office later in the day, between 3 PM to 5 PM to collect it. So yes, the process will eat up your entire day. The time needed and the process will remain the same for both visiting Rohtang and beyond Rohtang Permits.
Online Portal
If you do not want to go through the hassle of visiting the SDM office, you can apply for the permit on the Online Portal. The process is fairly simple. Chose between the three permit categories, enter your vehicle details, make payment and you have the permit.
There is a high chance that you may notice the portal to be closed at times. This will happen if the online quota for a certain day is already closed. Another thing to note is that on the online portal, you can only get the permit 7 days in advance, not for longer than that.
Also Read: When is the Best time to visit Rohtang Pass
Mobile App
A mobile app for Rohtang Permit was launched in 2018 and it can be downloaded from Google Play Store. It is available for both Android and iOS devices/mobiles.
Using the app, you can check the validity of your permit by entering the permit number, vehicle number, and date of journey, or by scanning the barcode on the permit. The app can also be used to check the availability of Rohtang Pass permit on a certain date. Using the app, you can also print a copy of your permit.
The option of applying for a permit is not yet available in the mobile app. It could be a feature coming in the near future but cannot be commented on right now.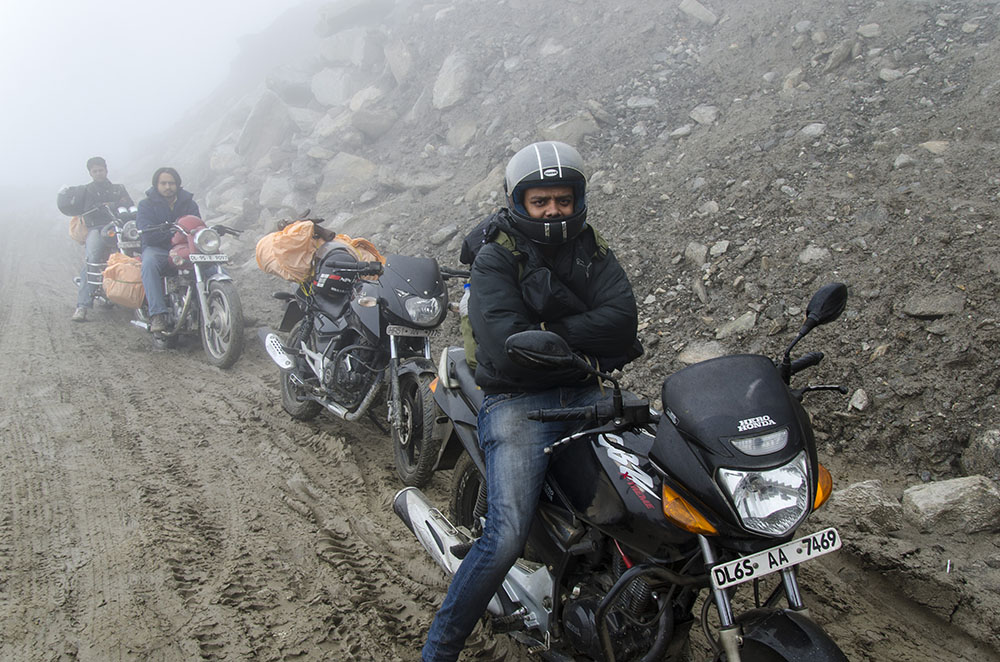 Rohtang Pass Permit Cost for Bike
The cost of the permit is different for bikes and 4-wheels. For Cars, the cost of the permit will be a total of a sum of Rs. 500 as permit fee and Rs. 50 congestion charge, so a total of Rs. 550 per permit. Buses and Heavy motor vehicles will have to pay Rs. 100 for congestion charge so a total of Rs. 600 per permit
However, for bikes, it is only Rs. 50 congestion charge that remains payable. Permit fee and congestion fee are not applicable for bikes at the time of writing this article. It may happen in the near future but right now, it is only Rs. 50 per bike.
There will no refund if you do not use or try to cancel your permit.
Permits for Rohtang to Manali
One last thing to add here is that you only need these permits if you are going from Manali towards Rohtang. If you are coming from the other side though and crossing Rohtang to reach Manali, then there is no permit applicable.
Rohtang Permits for Rented Bikes
If you were planning to rent a bike from Manali to visit Rohtang, the best thing to do is to ask the rental agency to arrange the permit for you. Usually, all the rental agencies do provide this service but it will be good to confirm before closing the detail.
If the rental agency says no to the permits, do not book a bike with them and look for another. There are numerous rental services available in Manali and you will have no trouble finding one.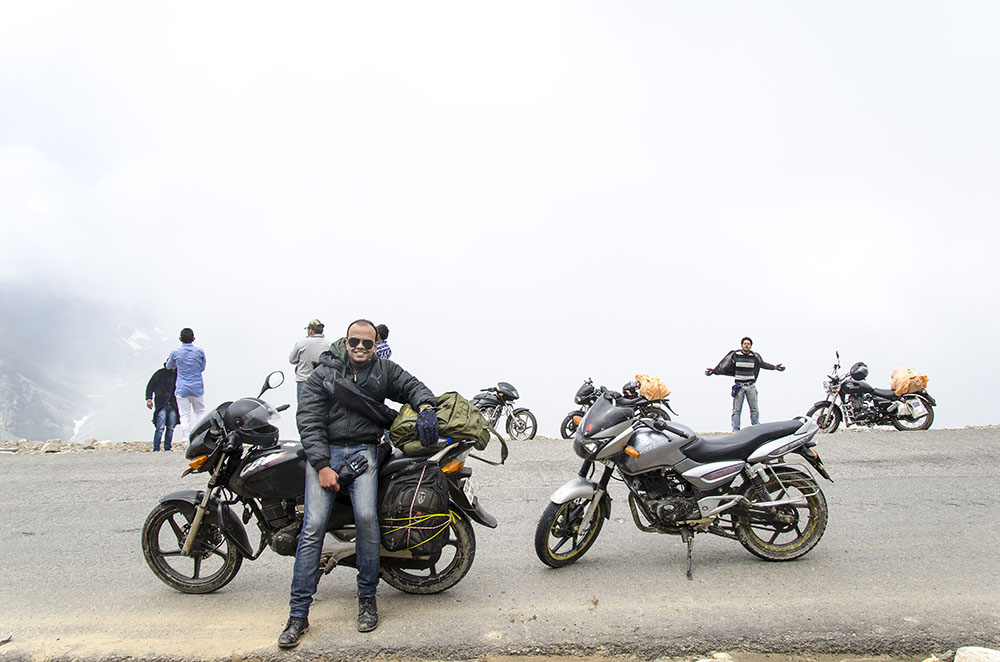 Rohtang Pass on Tuesday
Yes, Rohtang Pass remains closed on Tuesdays due to maintenance work. Hence, you will not be able to get a permit for Tuesday. This applies to all three types of permits including the Beyond Rohtang permit.
So if you were actually on a trip to either Ladakh or Spiti, you will not be able to cross Rohtang Pass from the Manali side on a Tuesday. However, if you were returning from Manali to Leh, you will be allowed to travel. The restriction is only for vehicles traveling from the Manali side.
Rohtang Pass Permit for Bike – Conclusion
I hope this information on how to get Rohtang Pass Permit for Bike was of help. If you have any questions, please feel free to ask in the comments section below, or at our Community Forum, and I will be glad to answer.