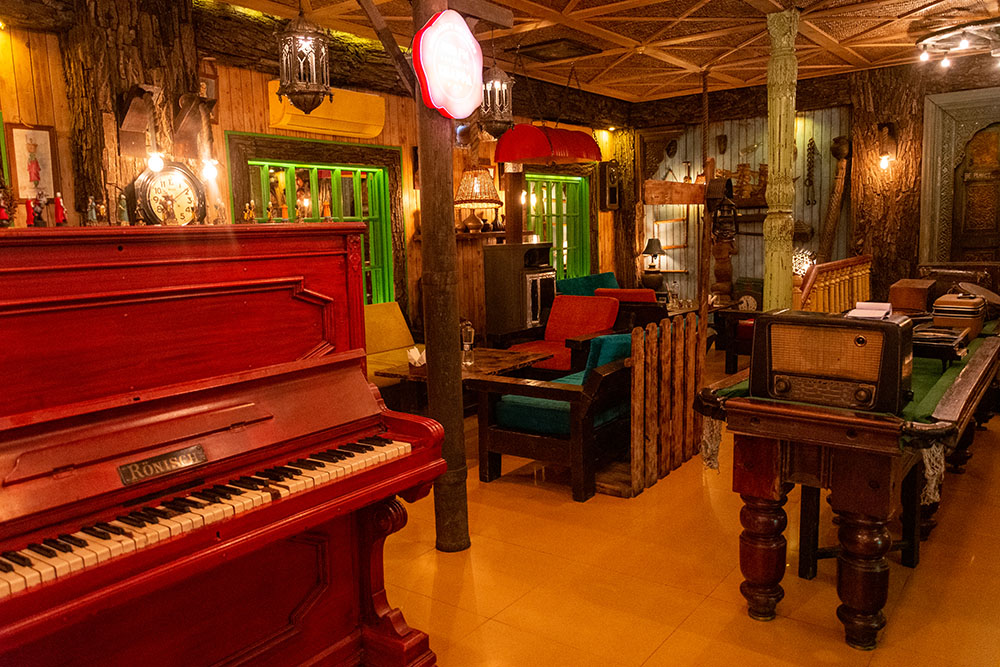 Your trip to not just Kashmir but any place is incomplete unless you have tasted the local cuisine. That in my opinion is actually one of the best parts of traveling to different places. The mouth-watering local food to try in Kashmir is an experience that you just cannot miss. Below is a comprehensive list of what to eat and where.
A common question that gets asked most often is about vegetarian food and its availability. You do not have to worry about that as well. There are a lot of places all over Kashmir where they only serve vegetarian, even Jain food as well. So finding a place to eat will not actually be a problem.
In the post below, I will talk in detail about food that you can try in Kashmir and also name some of the best restaurants that you should visit.
For all other details on Kashmir like mobile connectivity, public transport, taxi services, and several other tips, please take a look at How to Plan a Trip to Kashmir – A Complete Travel Guide.
Food to Try in Kashmir
I will start by first providing a list of the best food to eat in Kashmir followed by naming a few good places to eat at. I will keep this very simple and easy to try.
If you search on the web for local Kashmiri food, you will come across several articles on different travel portals. Most of these articles are written by people who have never even been to Kashmir.
They will list items that are even hard to pronounce. If you ask for that food even in Kashmir, the locals will just look at you with a surprised look because even they wouldn't know.
So my idea here is to not over-complicate anything and just provide a simple list of the food items that you will easily find anywhere in Kashmir and would love to try.
Also Read: How to Plan a Trip to Gulmarg
Kashmiri Non-Vegetarian Dishes
Let us first take a look at some of the best non-vegetarian food that you should try. If you are a non-vegetarian, you are really in for a treat while you are in Kashmir.
Wazwan
Wazwan is the Kashmiri word for a Thali or a platter. So when you order a Wazwan, you are actually ordering a Thali that consists of several food items. The only difference is that Kashmiri Thali is actually a  little too much for one person to handle alone.
This captivating dish may consist of several courses, most of which are meat-based. The dish takes its name from two Urdu words: "Waza" (meaning chef) and "Wan" (meaning shop).
Traditionally, the dish is prepared by a team of chefs known as "Wazas", who assist the head chef or "Vasta Waza". Most dishes in the Wazwan require incredible precision and overnight cooking.
The dishes are served on a sizeable copper plate, each of which can serve up to four guests. While every Wazwan will be slightly different, in most places, your Thali will consist of Tabaqmaaz, Rista, Gushtaba, Roghan Josh, and Rice followed by a sweet dish.
More information on all these foods is provided further in the article.
Goshtaba / Gushtaba



A traditional delicacy of Kashmir, Goshtaba is minced mutton cooked in flavorful yogurt gravy and spices. This dish has a royal taste and flavor which can tease your appetite to urge for more. It earns its reputation as a dish for the aristocracy.
Rista
Rista is a mouth-watering, famous dish of Kashmiri Wazwan. It is similar to Gushtaba. Rista too is meatballs but with red curry prepared in red chilly powder and other spices in a very special manner. It is a delicious culinary delight with a ladleful gravy to be enjoyed with rice.
Roghan Josh
Rogan Josh is an iconic lamb curry served with naan or rice. Soft, succulent lamb meat is first marinated in yogurt. Then, it is cooked with browned onions and spices with the Kashmiri red chilies adding a final dramatic touch.
The liberal use of these local chilies is what gives Rogan Josh its blistering red color. Contrary to popular opinion, Rogan Josh is a low-fat dish, and easy on the stomach. The yogurt which forms the base of the dish balances the fire in the spices.
Tabak Maaz
Tabak Mazz is basically lamb ribs that are deep-fried in Desi Ghee with chilies, salt, and spices. I personally do not like it at all and kind of hated it actually. But it is a hot favorite among the local people and even my friends loved it.
Also Read: How to Plan a Trek to Alpather Lake
Yakhni
This is the best example of comfort food that Kashmir can offer. Lamb is cooked to perfection in an onion-yogurt gravy and then seasoned with green and black cardamom, dry mint, and aromatic fennel.
The standout ingredient is the rare Mawal flowers, which impart a unique taste. Pair a bowl of Yakhni with fragrant Kashmiri rice and you'll have a combination worth remembering!
Kashmiri Pulao
Every region in India has a variation of the classic Chicken Pulao but the Kashmiri version stands alone. Fragrant rice is redolent with rich spices and juicy chicken chunks, seasoned with ghee and Kashmir chilies for that perfect balance.
In the local language, it is known as Kashmiri Pulao. There are three different versions that I have tasted of it and all of them were awesome.
One was the non-vegetarian Chicken Pulao version. The second was the vegetarian version and the third was a little sweet version of it, cooked with a lot of dry fruits in it.
Also Read: How to Plan a Journey on Mughal Road
Aab Gosht
The vast majority of Kashmir kitchens simply cannot function without mutton. In fact, some of the best Kashmir dishes are mutton-based. One of these is the Aab Gosht.
Although it is of Persian origin, nearly 30 local variants exist today. In Kashmir, lamb is cooked in milk and spices to great effect, with black pepper and cardamom adding the final yummy touch!
Harisa
It is minced meat cooked overnight and served for breakfast. It is similar to what is known as Haleem in other parts of our country but a Kashmiri version of it.
The thing with Harisa is that it is only available in the winter season. Since it is a breakfast dish, it is also only served early in the morning.
Also Read: How to Plan a Trip to Yusmarg
Barbeque
When I say Barbeque, I am referring to two dishes, Kabab and Tikka. It is the most popular street food in Srinagar and you will find it all over the city.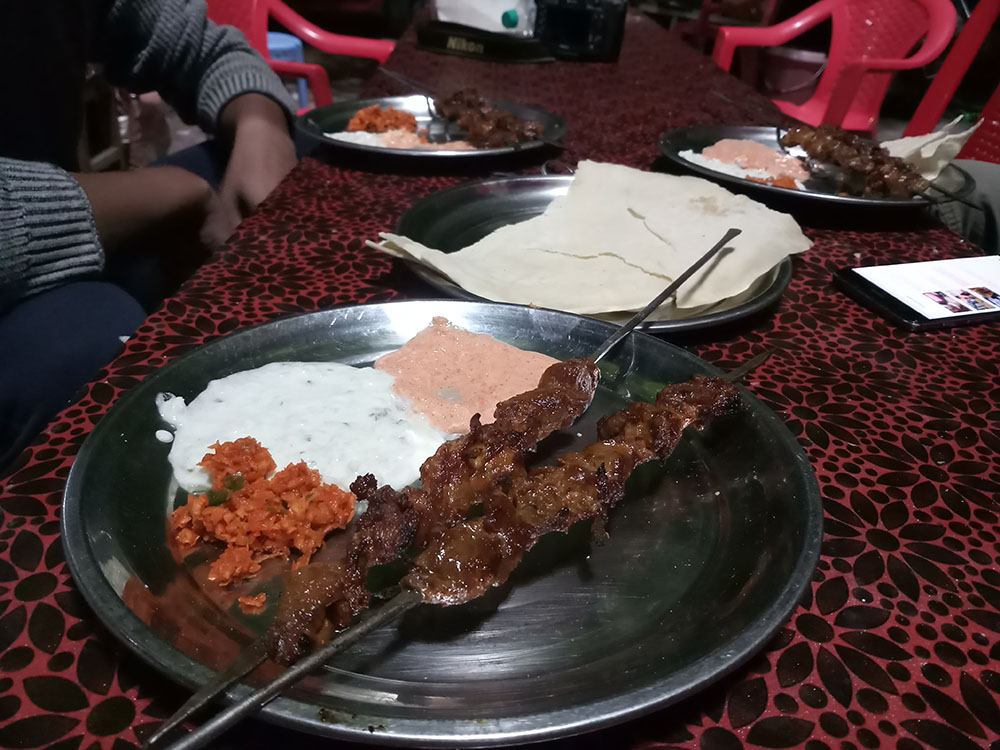 Vegetarian Food to Eat in Kashmir
Now let me provide some information on vegetarian Kashmiri dishes.
Dum Aloo
Think Kashmir dishes are all about meat, meat, and more meat? Think again! One of Kashmir's most famous food exports is the Dum Aloo.
Simple and satisfying, potatoes are fried golden and then cooked in yogurt. Fennel, ginger powder, and Kashmiri chilies are added to get a spicy curry. It is usually served with naan, roti, or rice.
Malai Kofta
All of us are familiar with Malai Kofta and the dish needs no introduction. It is one of the most-served vegetarian foods in northern India but did you know that it is actually a Kashmiri dish?
Malai Kofta which you eat elsewhere in our country is slightly different than the one you will taste in Kashmir. Have a taste and you will love the Kashmiri and the original version of it.
Kashmiri Saag
An iconic Kashmir vegetarian dish, it is also one of the simplest and fastest to prepare. A quintessential part of winter cuisine in the valley, spinach is cooked in mustard oil and seasoned with red chilies and garlic.
Paneer



Paneer is not really native to Kashmir but there are a few Kashmiri versions of the dish. There is one where it is cooked in milk and sprinkled with spices till it turns a gentle, earthy brown color.
Another version of it is the Tomato Paneer which is cooked with Tomato and Kashmiri spices.
Also Read: Gulmarg Gondola – How to Plan a Ride
Vegetarian Kashmiri Pulao
There are two different versions of vegetarian pulao in Kashmir. The first is rice cooked with plenty of vegetables. The second one is rice cooked with a lot of dry fruits in it and it is actually sweet in taste.
I am not sure of the name but I think the sweet version of the pulao is known as Modhur Pulao or meetha Pulao.
Nadroo Yakhni
This is an offbeat dish with crunchy fresh lotus stems being the main ingredient. They are cooked with yogurt and infused with ginger, cardamom, and bay leaves. It's a relatively mild dish but packs in an underlying tangy taste.
Kashmiri Cake
You will find this at every restaurant and tea shop in Kashmir. It is basically a fruit cake but baked in the Kashmiri way and it also tastes a little different and delicious.
The way you have biscuits and cookies with your tea, Kashmiri love to have this cake with their tea. Even I totally loved it and every time I ordered tea anywhere during my trips, a couple of slices of the cake were also ordered.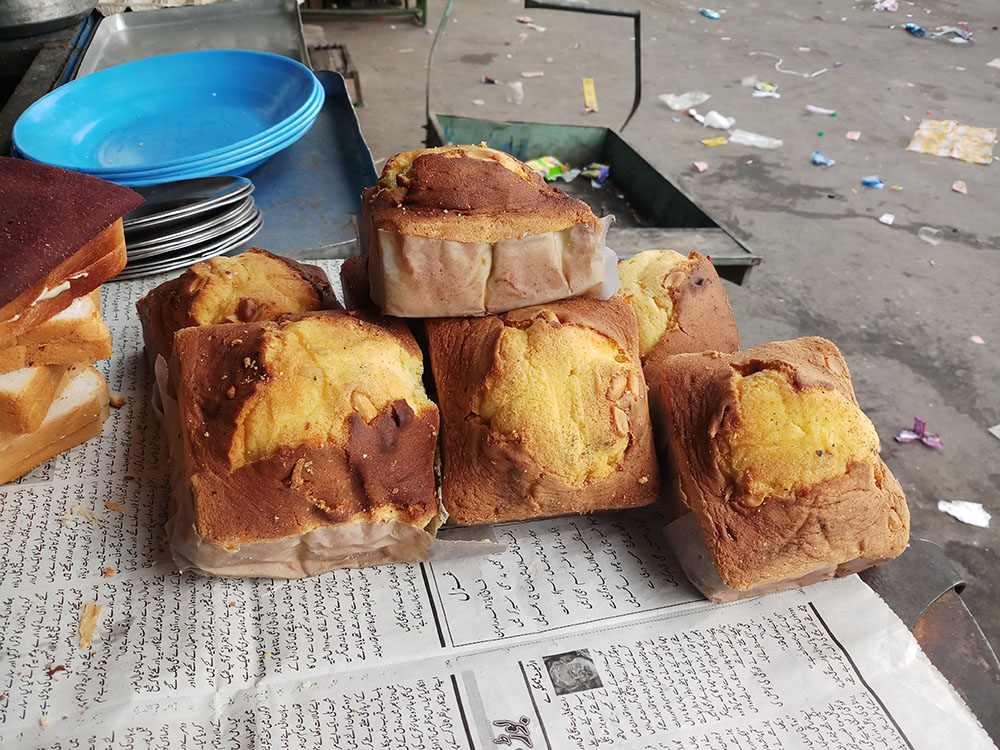 Kashmiri Roti
Kashmiri are not big fans of roti and mostly eat rice. You will be surprised to know that they actually have roti with tea, I am not kidding.
Kashmiri Roti looks very similar to the Rumali Roti that the north-Indians eat. The difference is that in Kashmir, it is mostly served with tea. But you can also order it with your lunch and dinner.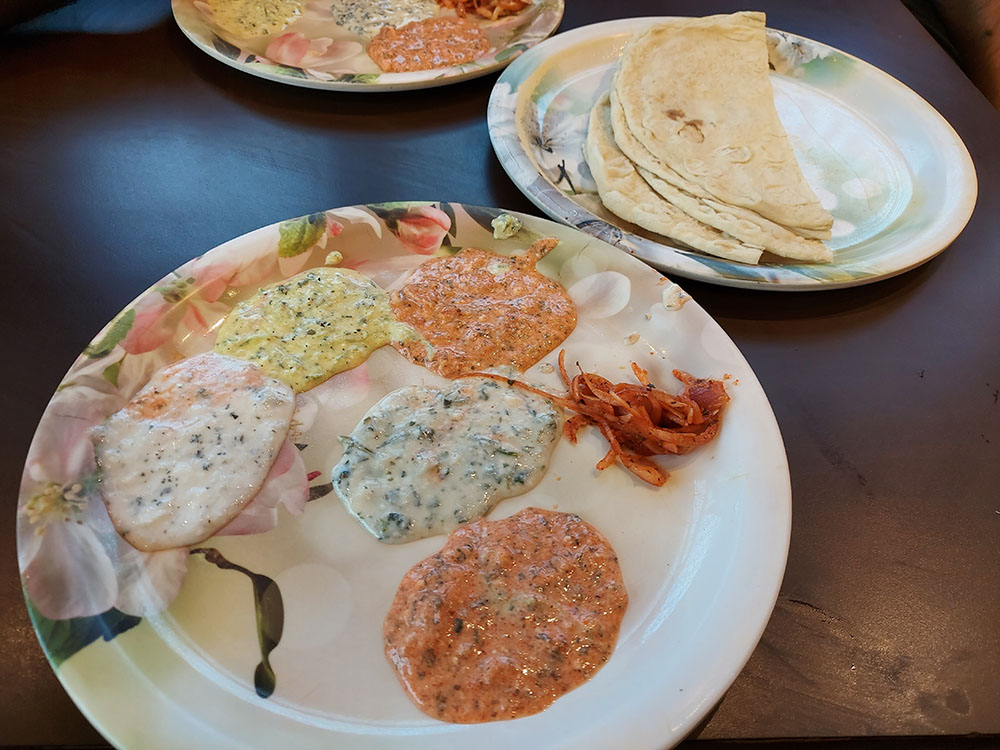 Chutneys
As you can see in the picture above, Kashmiris love their chutneys and have a lot of different versions of them. Mostly, these chutneys get served with barbeque items like Kababs and Tikkas.
Local Kashmiri Beverages



Last but not the least, listed below are a couple of local drinks that you can have a sip of in Kashmir.
Kashmiri Chai



Let me first mention that it is not everyone's cup of tea. The Kashmiri version of tea is salty. Yes, there is no sugar in it at all. The tea is made with some local herbs and a pinch of salt.
I tried it and did not like it at all. My friends totally hated it. Before you order a full cup only to throw it away later, you may want to first try a sip and see if you like it.
Also Read: How to Plan a Trip to Doodhpathri
Kahwah
Known in villages as "Mughal Chai' and in the towns as "Kahwah", this green tea is prepared with powdered almonds, walnuts, spices, and saffron.
It is customary to serve Kahwah at festivals, occasions, and religious events. Today, more than 20 different ways to prepare Kahwah are in existence, so it is likely that every cup you drink will be different!
Where to Eat
Last but not least, let me also mention a few places where you can try all of the food items listed above.
Kareema
Possibly the most famous restaurant in Srinagar, it is located near Lal Chowk and Ghanta Ghar. Their Wazwan is simply amazing and the most delicious one that I ever tasted. I will highly recommend having lunch or dinner here if you are a non-vegetarian.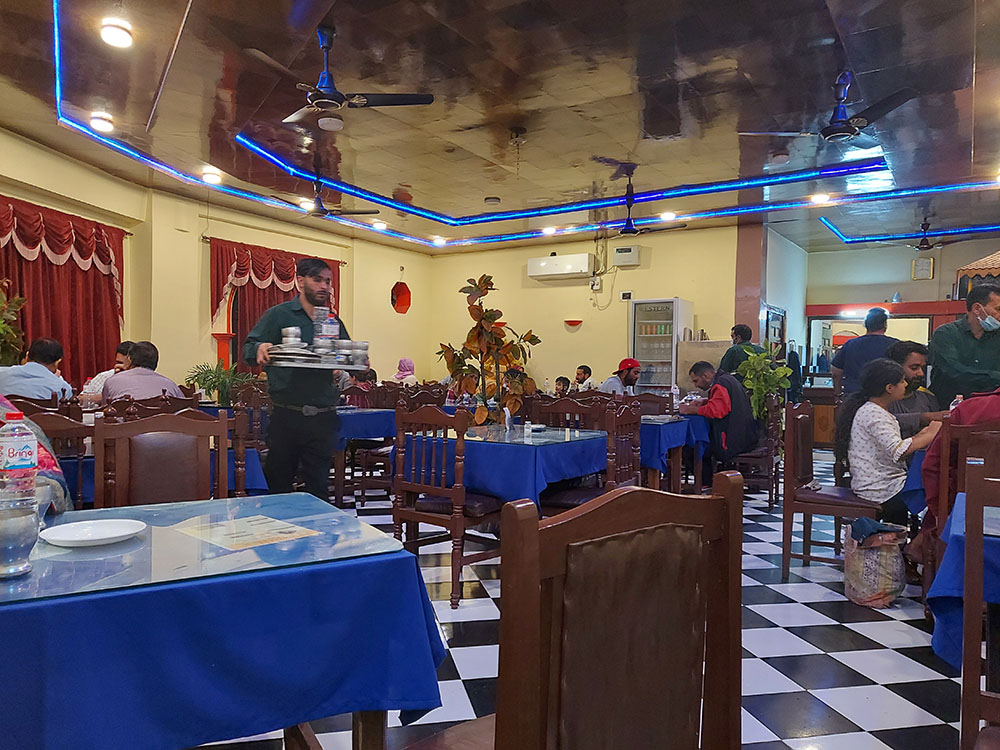 Ahdoos
It is located in the same area as Kareema. This restaurant is another good place to try local Kashmiri Wazwan and even vegetarian food.
Also Read: How to Plan a Trip to Srinagar
Liberty Cafe
This cafe is located in the Ali Jaan complex near Lal Chowk. The overall atmosphere of the cafe is very peaceful and it is another good place to have mouth-watering food. They serve both vegetarian and non-vegetarian food.
Surprisingly, it was actually the Pizza that I loved at Liberty Cafe. Give it a try.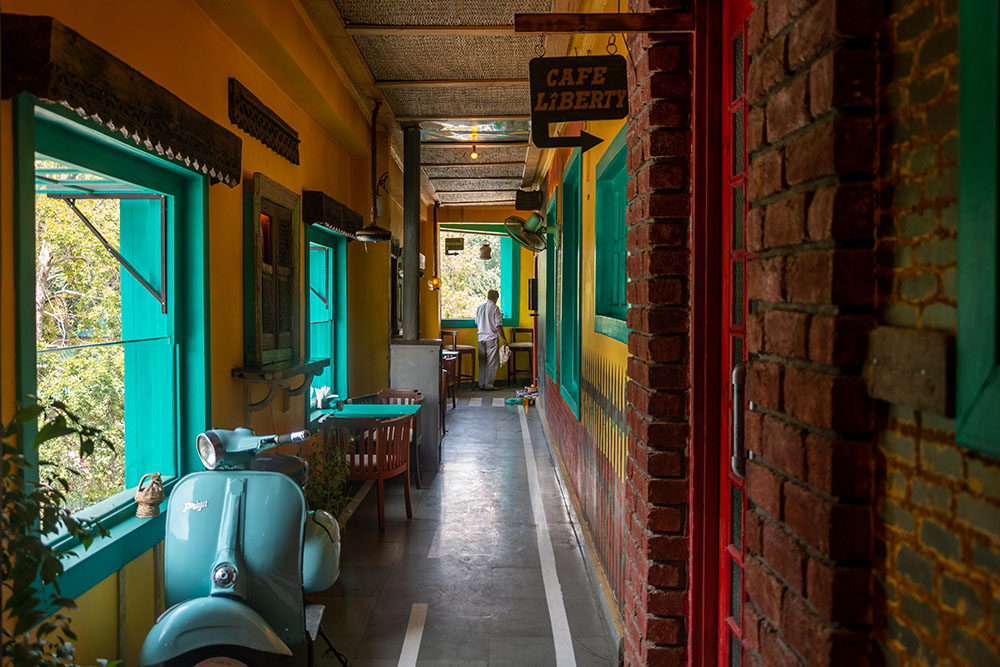 Hashim Kababs
If you want to have some Kababs, I will recommend visiting Hashim Kababs. It is located in Munawwarabad in Srinagar, near the petrol pump.
Chhalli Point
Chhalli Point is located right next to Dal Lake. It is a popular spot for the locals for an outing, especially over the weekends. It is actually a Barbeque point. You will get only Kababs and other Barbeque items to eat here and not the regular food.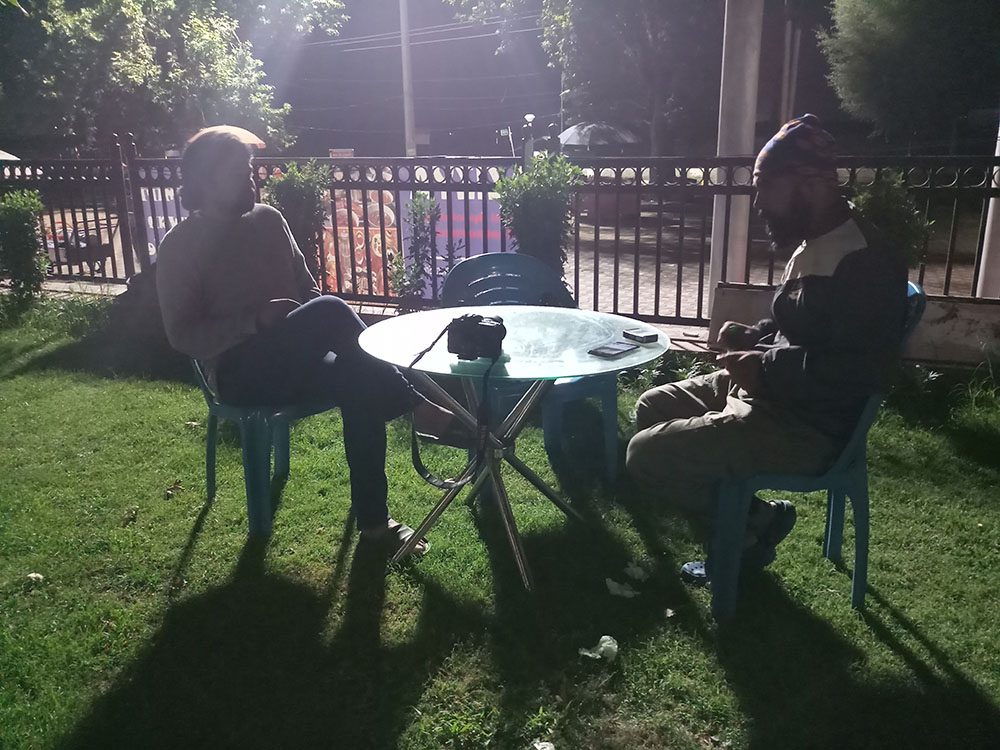 Khayyam Chowk
The most famous place to try Kababs and other Barbeque items in Srinagar is Khayyam Chowk. There is an entire series of small eateries here and you can pick any that you liked.
Also Read: How to Plan a Trip to Gurez Valley
J J Foods
J J Foods is located in the older part of Srinagar city. Like Kareema, this place is best known for its mouth-watering Wazwan. It will be a great place to include in your itinerary for the Old Srinagar City tour.
I have been here once. We were visiting the older part of the city and it was a day-long tour. We started from our hotel, visited a few places, and then arrived at J J Foods for lunch.
A friend recommended having lunch here. I took his advice and I am glad that I did. The Wazwan that I ate here was among the best I have ever had.
Krishna Dhaba / Gulab Dhaba
If you are a strict vegetarian, then I will recommend eating at either Krishna Dhaba or Gulab Dhaba. They are both located right next to each other near Sonwar in Srinagar.
Word of advice, both of these dhabas are very crowded and you will have to wait for your turn.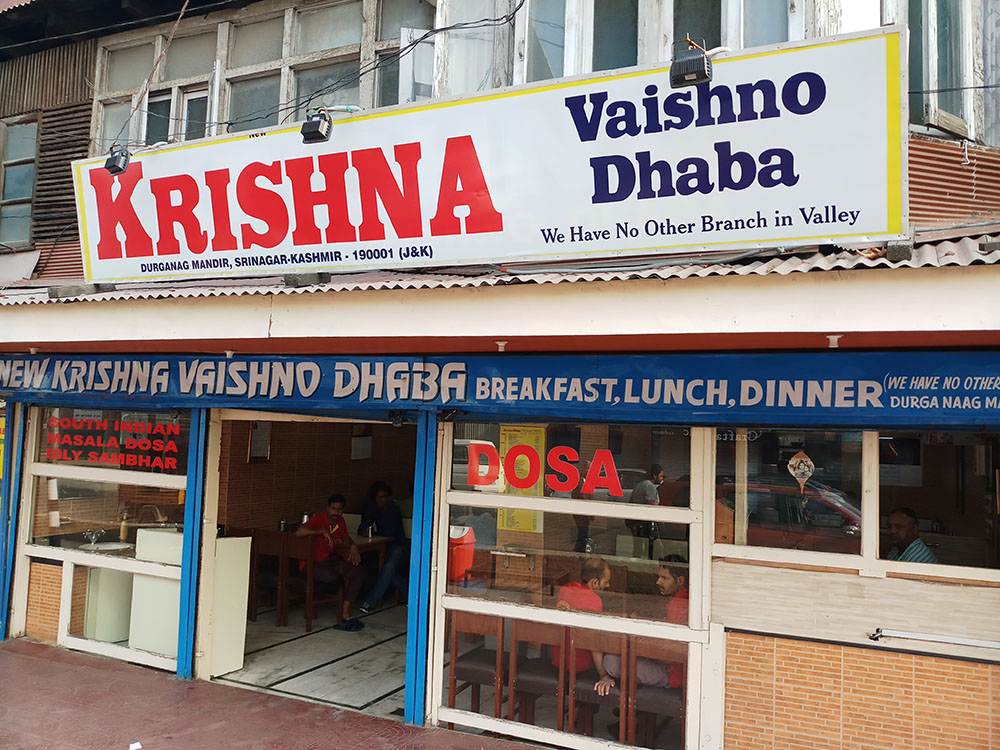 Dilshad Restaurant & Kongposh Restaurant
If you want to try Harisa, I will recommend either the Dilshad restaurant or Kongposh. But you will have to get there early in the morning before 8 am or the Harisa will be all finished.
Dilshad Restaurant is located near Maisuma in Srinagar and Kongposh Harisa is located near Nawa Kadl in downtown Srinagar.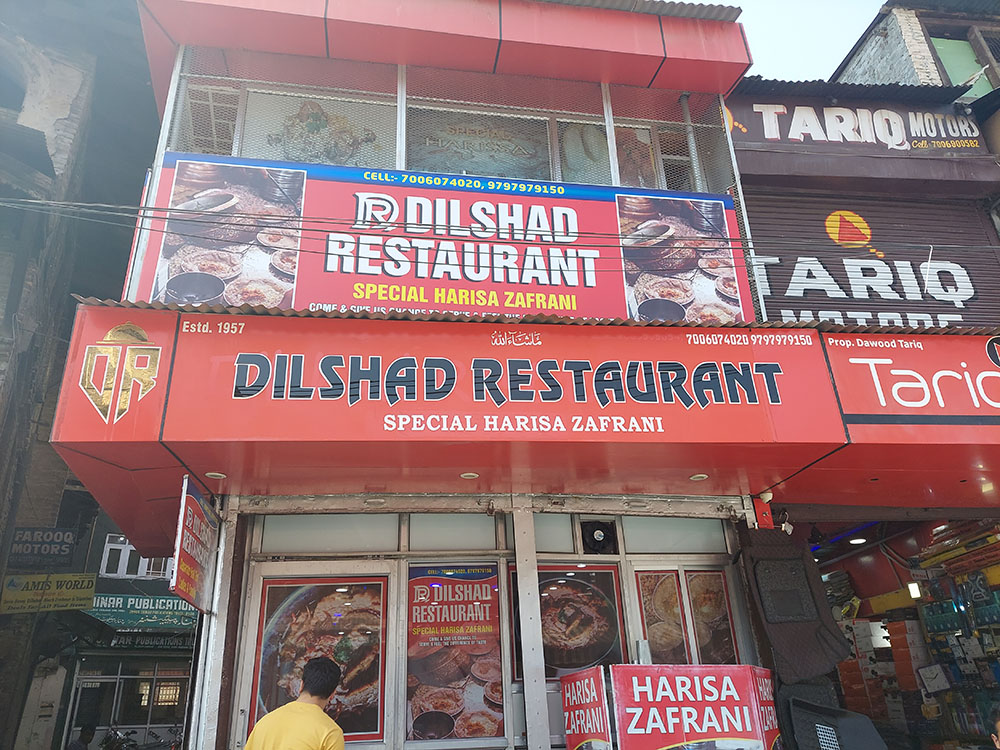 Food to Try in Kashmir – Conclusion
Once upon a time, the Mughal Emperor Jahangir was traveling in the far north of his domain. After several weeks of arduous travel, his expedition reached what is now Kashmir Valley.
He was awestruck at the first glimpse. He could hardly believe that a place so beautiful beyond compare could exist in this world! Silent and still, with an undercurrent of stirring life, Kashmir captivated him.
Spontaneously, he uttered this Persian couplet – "Gar Firdaus, ruhe zamin ast, hamin asto, hamin asto, hamin asto" meaning "If there exists heaven on earth, it's here, it's here, it's here". The rest is history.
While it was Kashmir's natural wonders that ensnared Jahangir, he may as well have been speaking of the local Kashmiri food. Every fan of Kashmiri cuisine will be quick to repeat his words verbatim!
Can any vision of heaven be complete without mouth-watering dishes to indulge in? As a lucky traveler will soon discover, Kashmir is not only a haven in the lap of the Himalayas but also offers an enormous range of exotic delicacies.
Perfected over the centuries, the best Kashmiri dishes blend Brahmin Pandit-Mughal-Afghan-Persian-Tibetan influences into one incomparable cooking style. The traditional food of Kashmir is rich in luscious meats, fragrant with rice, and redolent with herbs and spices.
I hope the information above on food to try in Kashmir was of help. If you have any questions, you can contact me on Instagram and I will be happy to answer. You can also consider subscribing to my YouTube channel and asking a question there.