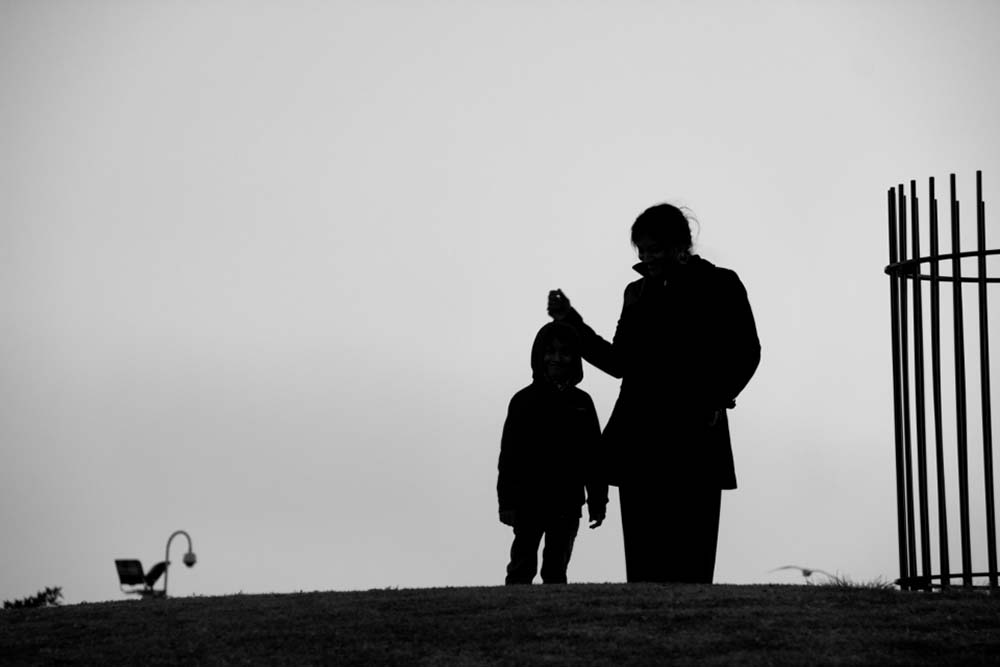 The idea of travelling solo with a child may seem a little scary at first. But if you planned well, then it is not really that complicated. You and your kid can have a lot of fun and spend some quality time together. In this article, I will provide a few quick tips on how you can plan to travel alone with a child.
Is it going to be easy? Definitely not. Traveling with children has its own set of challenges and I am sure you already know that. There is no way that it is going to be smooth as it would have been if you were traveling with friends or alone. But at the same time, it does not have to be difficult either. Irrespective of whether you were traveling with teenagers, a baby, or a toddler, there are some simple things that you can do to make the journey a little easier for everyone.
A couple of points I am adding below will apply to a woman travelling solo with a child. But the rest of them will apply to irrespective of whether you were a man or a woman.
Travelling Solo with a Child
I have been traveling for well over 15 years now. Before I got married, it was usually solo or with a group of friends. But there were also family vacations that included my nieces and nephews. After my marriage, I traveled with my husband in India and Europe for 2 years before God blessed me with a beautiful baby boy.
But none of it killed my passion for traveling. That is something I love and nothing was going to get me to give up on that. As my child grew up, I continued to travel, sometimes with my husband and sometimes alone (when he couldn't be away from work).
So most of the tips that I am sharing below are really based on my own personal experiences. If you can think of a few others, please do mention those in the comments section towards the bottom of this page.
Also Read: Safety Tips for Solo Female Travelers – How to Travel Safely
Chose your Destination Wisely
This one will be the most important of all for solo travel with kids. If you got the destination right, the trip will be fun for both you and your baby. Get this wrong then you will either end up getting bored or with a fussy child. A lot of thought would have to be put into this one.
As a traveler, you may like visiting offbeat destinations or places where you can party all night. But traveling alone as a woman with a child, this is not an option for you. Check for availability of accommodation, medical help, and mobile connectivity at the place you want to visit. See if there are activities available for a kid or not.
You should look for a popular tourist destination that receives plenty of tourist footfall throughout the year. Those are the best for family vacations and will suit you as well in this case.
Road Trips vs Flight
Road trips are fun. It does not matter if you were in a car, bus, or on a motorcycle, reaching your destination by road is a different kind of experience altogether. But not when you are with a child. They are bound to get annoyed and restless sitting in the car for long hours.
When travelling solo with a child, you should pick a destination that is either accessible by a flight or is not too far away by road. If you are traveling by road, take frequent breaks. Even during your local sightseeing, you need to make sure that you are not spending too much time on the road at a stretch. Keep your kid's favorite music or toys handy that can help to keep them occupied.
Traveling by train is not advised really if you going on a trip alone with the child. You should do it only if you and your baby are accustomed to a train journey.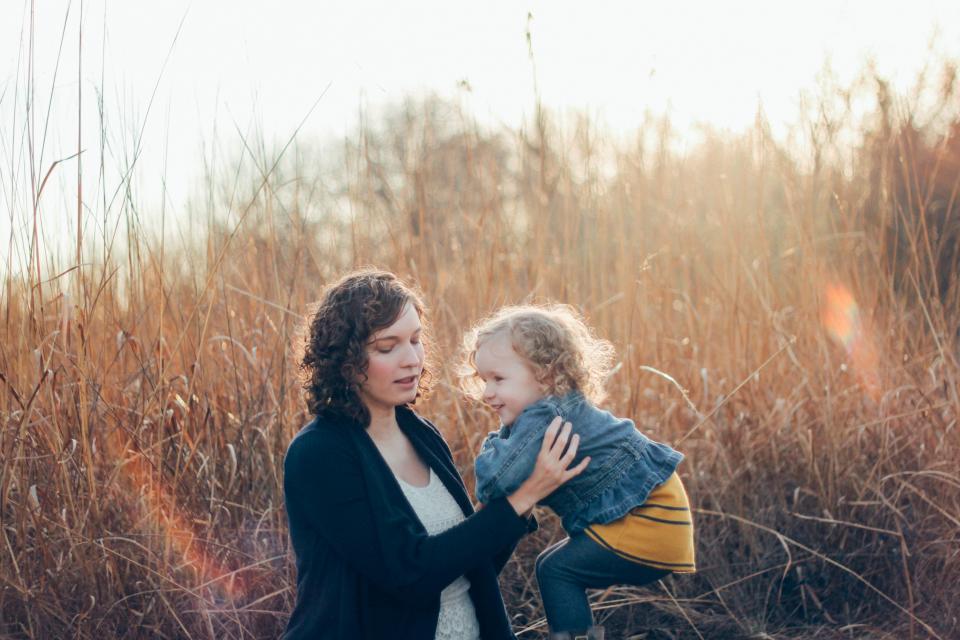 Packing
The first rule of packing is that you must not overpack. As a mother, you will want to make sure that you have everything you or the child may need and that is when it may get a little too much. You should focus on only the must-haves and ensure that you aren't carrying too many bags.
When you are with your little one and that too alone, there will surely be running around involved. You cannot be juggling between your child and the bags.
Another rule is to leave behind anything that you can buy on the road or at the destination. There is no point in stuffing your bags with those items.
Also Read: How to Plan a Family Road Trip Vacation
Keep them Distracted
A child sitting ideal will surely be tempted to explore and wander. You will then have to run after them to bring them back. If not wandering off, they will end up doing one thing or another to keep their hands busy. You just need to make sure that you are bringing something to keep them busy. Your child's favorite toy, a couple of sketch, or storybooks can really be a lifesaver.
Set the Rules
It will be a good practice to set some rules before you leave home for the trip. Tell the kid where you are headed, what kind of place it is, and how the journey is going to be. Set some rules around how you are expecting them to behave. You may want to blackmail a little and tell them that your next vacation together depends on how they are going to behave on this one.
But at the same time, make sure you are not giving them too many details about the trip and what kind of things they are going to see. You may have to change the schedule later and take a few parts out. If your kid didn't know about it, it will make things much easier.
If your child is old enough, you may want to assign them little tasks during the journey to make them feel important and keep them behaved.
Also Read: Top Travel Movies to Watch to Curb your Wanderlust
No Compromise on Accommodation
As solo travelers, we wouldn't mind compromising a little on the hotel if it helped us save some money. But when traveling alone with a child, you must not compromise the quality of the hotel. I am not saying that you book a crazy expensive resort with all kinds of facilities if you cannot afford it but they are a few things you can still check on.
If possible, book a room with a great view and a balcony. Make sure the room has a TV and it works. This will act as a distraction for your kid when you want to relax a little. The hotel should have a 24×7 food or snacks service available. If they have an activity room for kids, then you must not think twice before booking it.
Another thing to check is if the hotel room is flexible on what they serve or not. Your child may or may not like what is on their menu and you may have to get something cooked specially for him or her. The hotel kitchen should be willing to accept that request.
Keep talking to the Kid
You are bringing your child to a new place to have a new experience. Naturally, they will have a lot of questions and would want to know more. You need to remember that you are not alone on this trip.
Treat your kid like your travel partner. Talk to them and share moments together. If they are shooting a thousand questions then be patient and answer them all. Let it be a good learning experience for the kid.
Also Read: 11 Tips On Making New Friends While Traveling
Get to the Airport Early
If you are catching a flight to your destination, make sure you reach the airport well in advance. I know this should be the rule always but when you are along with a kid (or kids), getting through the security will not always be smooth. If you plan to pack some food for the baby, there could be some extra security screening at the airport of those items.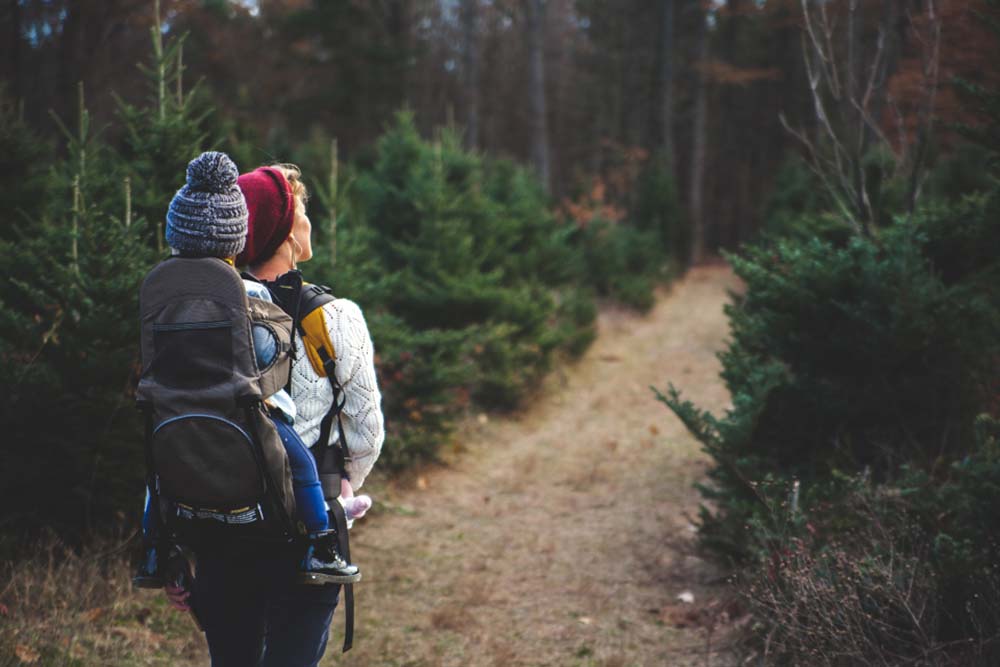 Keep Buffer Days
When you are planning your itinerary, keep a day or two as a buffer. If everything went well, you will be home on time. But when traveling solo with kids, it can sometimes be tough to keep up with the plan. You may want to stay back a day or two at a place to relax before moving on. Or your child may like a specific place too much and you would not want to break their heart by not allowing them to spend some time there.
Also Read: Backpacking Tips for Beginners – What to Pack & How
Accept help where you Can
I will stress on 'where you can' once again. Help is good, especially when you have several bags and a child to take care of. But at the same time, do not put your faith blindly in everyone who offers a helping hand. Do not over-judge people but also be a little cautious.
Be Flexible
You will have to be flexible with your plans when you are alone with a kid. Be flexible about your itinerary, your sightseeing plans, and just about everything. Do not follow a rigid schedule.
Always Stay Connected
Make sure that your cellphone is charged and has a network all the time. Stay connected with your folks back home. Keep them updated about your trip, your whereabouts, and your plan ahead.
Keep a Backup Plan
When we are traveling alone, we have the liberty to go with the flow. But when you are alone with a child, you will have to keep a backup plan ready. Think of flight cancellations, weather conditions, hotel bookings, car breakdowns, and pretty much everything that can go wrong. It is good to hope for the best but you must also prepare for the worst.
Also Read: How to Pack your Backpack – Tips & Tricks
Sit in the Back of the Plane
While booking your flight, opt for a seat towards the back of the plane, closer to the restrooms and flight attendants. This way, you will not have to walk the entire length of the plane every time your kid wants to go to the loo. This will also make it easier for you to seek assistance from the flight attendant when needed.
Another good thing would be to book the aisle seat for yourself. This way, you won't have to bug your fellow travelers everything your child makes a demand, and you are forced up.
I know it costs more but look for a flight that offers extra legroom. This will be a blessing if you are traveling with a toddler or an infant.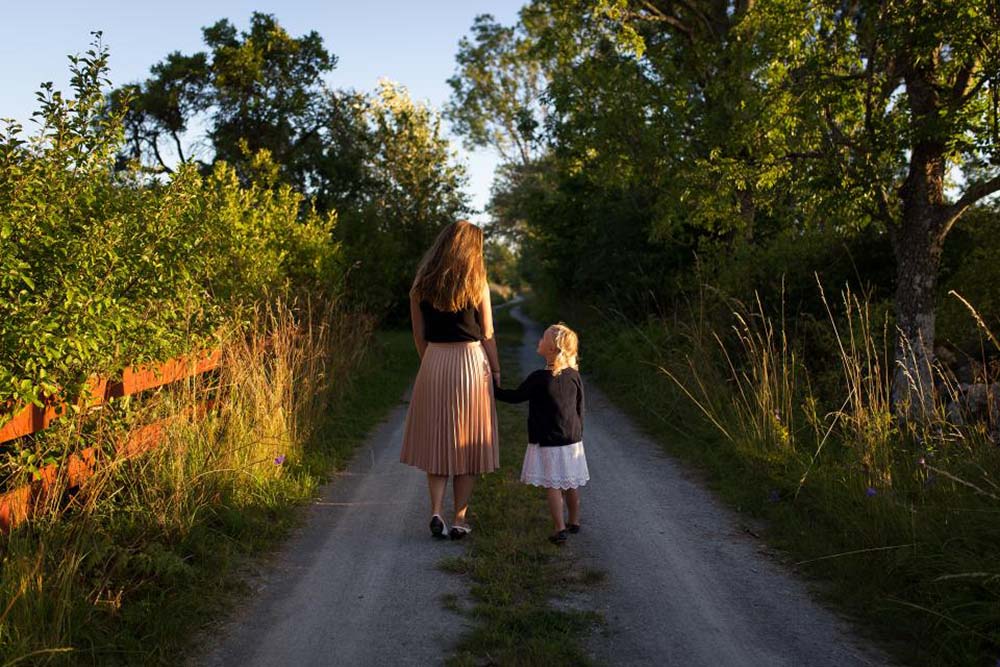 Relax and Keel Plenty for Yourself
Planning the trip as per your child's need is wise but at the same time, you need to make sure that there is something in it for you as well. Pick a place and travel plan that keep both you and your child entertained.
Don't forget the Paperwork
When you are packing tickets, identity cards, and all the necessary paperwork, make sure that you are bringing for both you and the child. In India, Aadhar Card is the most widely accepted form of identity proof and you should bring your kid's ID as well. In some places, you may have to prove that the child is indeed yours so carry the necessary paperwork.
Also Read: 10 Things to Remember when visiting India
Play the Mom Card
I know, I know. You do not want any special treatment. But if you are a woman travelling solo with a child, sometimes it would not hurt to seek a little attention. You will be surprised at how accommodating people can be. If you are in a desperate situation, standing in a long queue and about to faint, or your child is about to wet their pants, play the mom card and ask to skip to the front of the line or seek help.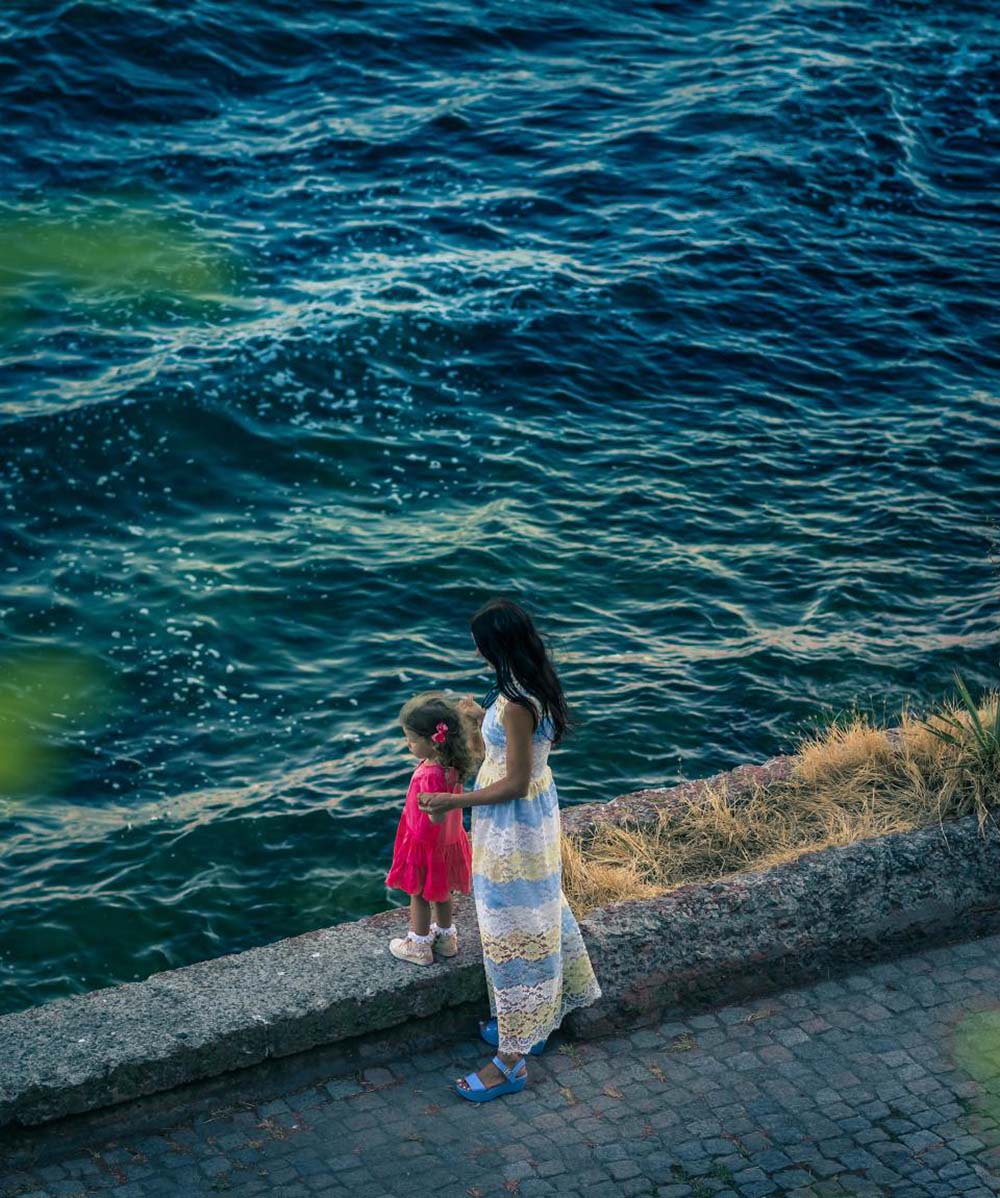 Travelling Solo with a Child – Conclusion
This is pretty much it. In the end, do not overthink and have fun. I hope the tips above on travelling solo with a child were of help. If you have any questions or need any other details, please feel free to ask in the comments section below, or at our Community Forum, and I will be glad to answer.