To be honest, there is really no best time for anywhere that can be applicable to everyone. Every person will have their own preferences and factors that will decide when can they visit a certain place. The same logic applies in terms of the best time to visit Lansdowne as well.
Some people arrive here looking to witness lush green hills while others come hoping to catch a snowfall. A lot of us go to hill stations looking to escape the scorching heat of the plains while some people just want to spend time away from the crowd. Families with kids can travel only at a certain time and some people would like to avoid going anywhere in the rain.
Keeping the above in mind, below is a month by month breakdown of how the weather trends in Lansdowne; and how this tiny peaceful hamlet changes its look and setting in the entire year. You can read through the information below and then based on your own preference, decide when you would like to visit here.
Please note that in this post, I will only talk about the weather and the best time to visit Lansdowne. For other details like how to can reach, where can you stay, what to see, and things to do, please take a look at How to Plan a Trip to Lansdowne – A Complete Travel Guide.
Best time to Visit Lansdowne
The months of March, April, May, June, and September are considered to be the best time to visit Lansdowne on an overall basis. Spring arrives in April and the valleys turn beautiful, blossoming all around. It is not too crowded at this time either and the weather remains pleasant. By the month of September, the monsoon is mostly long gone but leaves behind plenty of greenery everywhere.
If monsoon doesn't bother you and it is greenery you are after, then July and August also are a great time to visit. Be advised though that landslide can occur at this time and you may be forced to remain indoor by heavy rainfall. If you want to take a chance at witnessing snowfall, then the month of January will be the best time to visit Lansdowne.
Also Read: List of Tourist Places in Lansdowne
When not to Visit
It gets a bit crowded in the months of April, May, and June and may not be the best time for someone who is not fond of crowded places. If you are not a fan of monsoon then you should avoid July and August as well.
Surprisingly, weekdays, in general, are a good time to come to Lansdowne because there is hardly anyone around. But on weekends, people from Delhi and NCR rush here for weekend getaways. Due to this, the town gets a bit crowded and you may not find even a single room in any hotel.
If you are traveling on a budget, then go on a weekday and avoid weekends. You will find a huge difference in hotel prices between these two times. Similarly, long weekends too will be a good time to avoid if you don't want to be in a crowded place; or were traveling on a budget.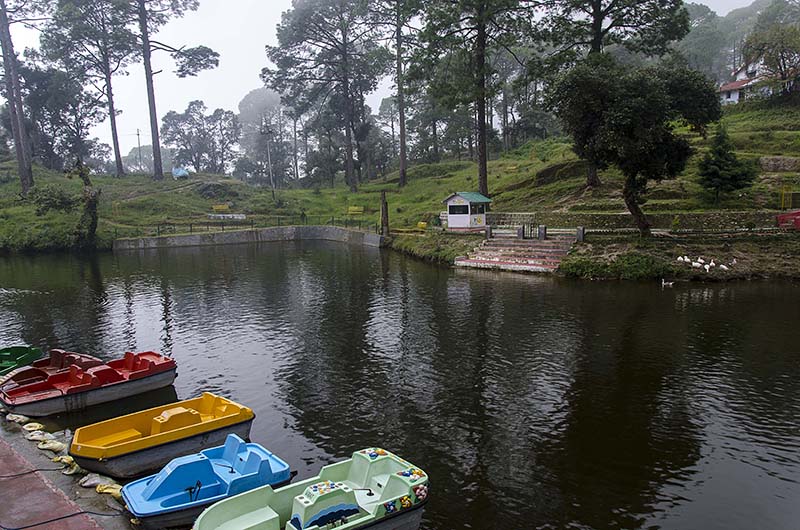 Weather of Lansdowne
To get a better understanding of the best time to visit Lansdowne, let me also provide more information on the weather of Lansdowne.
Lansdowne in Summer
The months from April to June are by far the busiest and most popular time of the year for Lansdowne. With summer vacations in schools and Lansdowne being a popular destination for families; tourists rush in here from all parts of the country but mostly from Delhi NCR.
Almost every weekend here is a busy weekend but the ones in Summer can really send hotels packing to their capacity.
The temperature in Lansdowne fluctuates between 15 to 30 Degrees Celsius between day and night. Weather mostly remains pleasantly warm with noons getting a bit hot. I was here once in June and we actually had to switch on the AC in the room.
Summers provide a great climate with clear skies and warm enough temperatures. It is a perfect time for several fun activities like walking around in the town, hiking to Tip in Top and Hawaghar, to enjoy beautiful sunset and sunrises, or just spend some time in peace and solitude among the gorgeous snow-capped Himalayas.
If it interests you then you can also try your hand at some photography in the nearby Kalagarh wildlife sanctuary.
Lansdowne in April
A great time to visit the area. Spring arrives in April and the weather turns pleasant with valleys blossoming beautifully all around. The average temperature ranges from 15 to 30 Degrees Celsius.
Lansdowne in May
Things get a bit hot during the day in May, and it also gets a little crowded at this; especially the weekends. The temperature ranges from 20 to 35 Degrees Celsius.
Lansdowne in June
The initial part of the month remains busy still. The average temperature also continues to hover between 20 to 35 Degrees Celsius.
Lansdowne in Monsoon
Monsoon arrives in Lansdowne in July and remains till late August or early September. This is not usually considered a good time to visit, and for good reasons as the region experiences quite a bit of rainfall.
A continuous heavy deluge from the sky all day long can force you to remain indoors in the hotel all day long. Sometimes foggy views lead to bad visibility making the driving here a bit risky when mixed with wet roads.
Also Read: Sightseeing in Lansdowne
Another reason why it is not advisable to visit the town during the monsoon is that the rains may also result in adverse road conditions or landslides. On the positive side though, if lush green hills are what you are after then this is the perfect time for you to come.
The entire town gets covered in dew in early mornings and the scenery glitters with lush green trees. You will often find clouds coming down and engulfing everything in white.
Remember those scenes from Bollywood movies when someone opens the window of a hotel room to see all white clouds hovering over the mountains? Well, Monsoon is the time to see that.
The temperature at this time too will range between 15 to 30 Degrees Celsius. By September it will start to get colder and you will need a thick blanket to sleep in.
Lansdowne in July
Monsoon arrives in July and the temperature will fluctuate between 25 and 35 Degrees Celsius. It is the hottest month of the year and you will surely switch on the AC during the day.
Lansdowne in August
Not a great time to visit if you hate monsoon. Temperature ranges between 25 and 35 Degrees but it can rain anytime and sometimes for hours.
Lansdowne in September
September is among the best times to visit Lansdowne. There will be plenty of green around, and the weather will be pleasant with temperatures hovering between 20 to 30 Degrees Celsius between night and day. Chances of rainfall too are much less in September.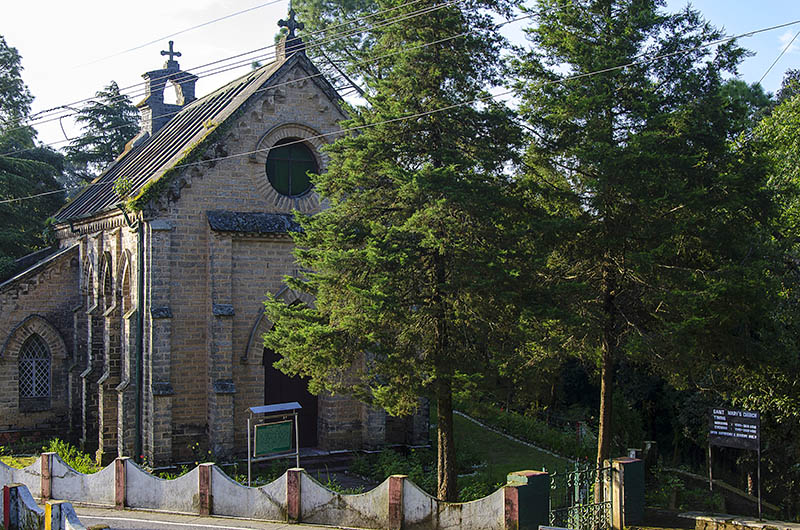 Lansdowne in Winter
By October, cold starts to settle in and the temperature then drops with each passing day. Winters here are very cold with temperatures ranging from 0 to 15 degrees Celsius; depending on which month you arrive here. Snowfall in Lansdowne is not that frequent and not that much. But when it does happen, it can cover the entire town in whites of snow, making it a sight to behold. Nights will turn freezing with the temperature dropping several degrees below zero.
Sharadotsav fair is celebrated here during the fall season. It is a 10 days affair during which a fair is put up in Lansdowne with folk dances and other cultural programs. There are ancient churches here in Lansdowne built by the British which also makes Christmas a great time to plan a visit.
Lansdowne in October
Autumn arrives in October. A good time if you want to see golden color valleys all around. Minimum temperature of 15 and maximum at 30 between night and day.
Lansdowne in November
Nights are cold but days most remain pleasant with temperatures ranging from 10 to 30 Degrees Celsius between night and day. It is overall a bad month to visit because the landscape turns very featureless, dull, and dry.
Lansdowne in December
The average temperature fluctuates between 5 to 20 Degrees Celsius between night and day. At night, it can even drop several degrees below zero.
Lansdowne in January
January is extremely cold with chances of snowfall. Temperature ranges between 5 to 15 Degrees Celsius between night and day. If there was going to be a snowfall in Lansdowne, it will only be in January.
Lansdowne in February
The temperature in February ranges between 5 to 20 Degrees Celsius between night and day.
Lansdowne in March
Things start to get a bit warm in March with temperature fluctuating from 10 to 30 Degrees Celsius between day and night.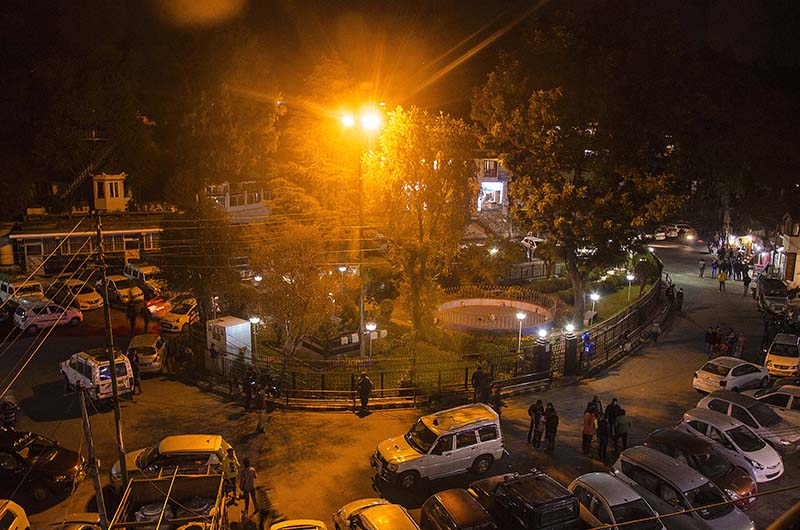 Best time to Visit Lansdowne – Conclusion
I hope the information above on the best time to visit Lansdowne was of help. If you have any other questions or need any further details, please feel free to ask in the comments section below, or at our Community Forum, and I will be glad to answer.