Goa is known for Beaches, Goan food, cruises, water sports, shopping, and Carnivals. There are some amazing places here that would make you want to plan a Goa trip immediately. Goa is India's one of those highlighted destinations that are popular for Lazing around in parties. It has a long history as a Portuguese colony; which is well preserved in the maintained 17th-century churches and the area's tropical spice plantations.
One can travel to Goa on either by road, flight or train. But the newest and intriguing experiences is the luxurious Mumbai to Goa Cruise Ferry as it makes visiting Goa more fun and memorable. There are some lesser-known places in Goa that act as a secret hideout place for many. Apart from these, there are also places in Goa that are not flashy but quite serene and peaceful. A trip to Goa is definitely an experience of a lifetime.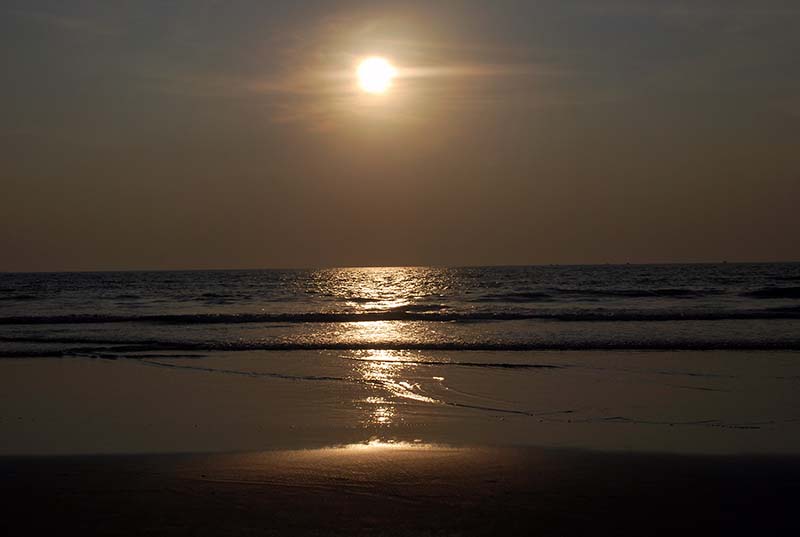 How to reach Goa
Listed below are some of the different modes of commute that you can use for your trip to Goa.
How to reach Goa by Train
The central or main railway station in Goa is Madgaon (MAO). It's located in South Goa. And If you're traveling to the north Goa beaches, try to get a train that stops at Thivim (THVM).
How to reach Goa by Flight
Goa has one airport which is Dabolim Airport or Goa Airport (IATA: GOI, ICAO: VOGO). The total distance from the airport to Panaji is about 28 kilometers. This is not the most preferred route for people living in nearby states. However, for people living in North India or East India or foreigners, reaching Goa by flight is the best option.
How to reach Goa by Road
The driving distance between Mumbai and Goa is 609 kilometers. The total drive will take you about 10-12 hours, depending on your speed and breaks. You will also get to see the mesmerizing western ghats on the way.
How to reach Goa by Cruise
Angriya Cruise is the first domestic luxury Cruise that is made especially for making the waterway route from Mumbai to Goa more memorable. If you have the time and were in for a journey by sea, then this is the best way to travel between Goa and Mumbai.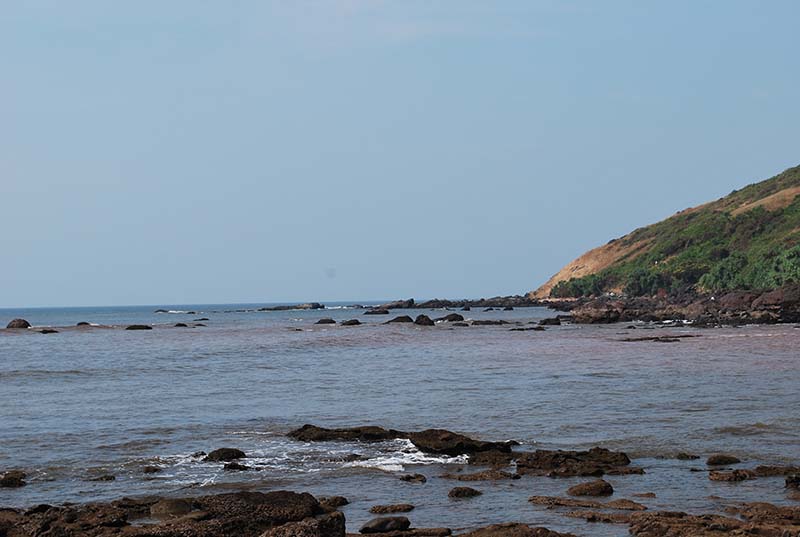 Beaches that you must visit in Goa | Places to See in Goa
If you are a beach lover then it will be impossible for you to drag yourself away from the alluring beaches of Goa. Listed below are some of the best beaches in Goa to spend some time.
Baga Beach
This is the most visited (and also crowded) beach of North Goa. But there are plenty of water sports, tattoo studios, fun activities on this beach. There are also some amazing beach-facing restaurants here with facilities like Candlelight dinner and live musical happening.
Butterfly Beach
This is one of those unexploited beaches and it is becoming a buzzing tourist spot in Goa. The reason why is it named as Butterfly Beach is because you can spot millions of butterflies flying over the hilltop. It also has great landscape views, golden sands against the warm blue water; creating a postcard-perfect location with palm trees and scores of butterflies.
Candolim Beach
This Beach is near to Calangute. It is a popular tourist destination, especially for honeymooners. It is less crowded and you can indulge in some Yoga Retreat Activities nearby. One can also enjoy catamaran sailing, banana rides, surfing, banana rides, bump rides, parasailing, and paragliding.
Calangute Beach
It is located in North Goa. You can easily relax in the shacks here and have your feet massaged while you enjoy the sunset.
The Tiger Beach
It is also known as Kakolem beach. This beach is secluded and one of the most natural beaches in Goa. Writers can definitely get some inspiration while they stay on this beach.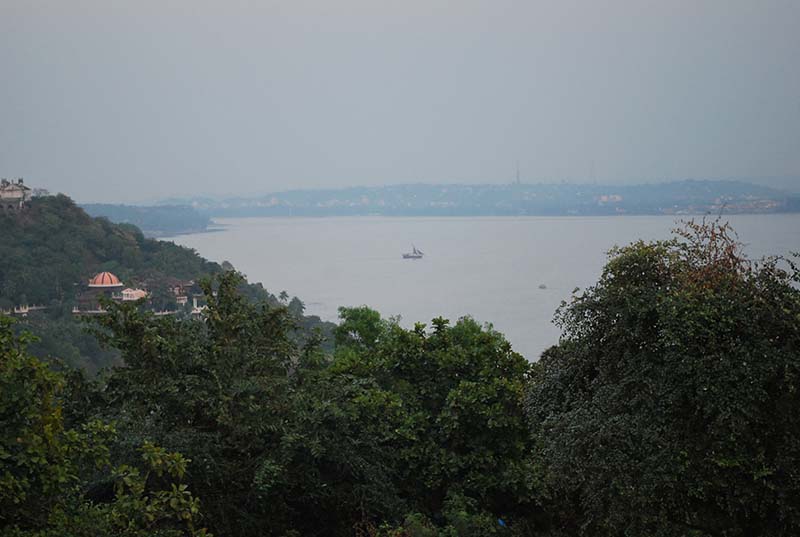 Places to Stay in Goa | Budget Hotels in Goa

There are various options available in Goa. There are options for a budget stay, luxurious resorts, and family villas. The prices vary considerably depending on the season.
These are some of the best budget places to stay in Goa
Wonderland Hostel, Anjuna
This comfy stay is the closest to the beach in Anjuna as well as the flea market and the beach parties. There is a community kitchen and cool hammocks to chill. You will absolutely love the location and the hostel.
Red Door Hostel, Anjuna
It has a spacious large lounge area. This place is perfect for a laid back social traveler. You will meet new people and have lunches with them.
The Yuppi Hippy Female Hostel, Anjuna
If you are a solo female traveler or a group of female buddies then this is the perfect place to stay. The Hostel features a seating area where you can relax. For your comfort, you will find slippers and a hairdryer. The Yuppi Hippi Hostel hosts ladies only and boasts of a sun terrace and views of the sea.
Jungle Hostel, Vagator
If you want to find Jungle amidst thousand of beaches, Then Jungle Hostel is the place to be. This hostel is situated in a serene, jungle spot off the main road to Vagator Beach. It's a great place to meet fellow travelers and just hangout.
Pappi Chulo, Vagator
If you love to take photographs, then this place is for you. This hostel has funky pictures and murals on the walls, comfy dorms, and funky communal areas
Zostel Hostel, Calangute
Zostel Hostel is situated in a heritage home that is converted into an artsy and spacious hostel in the heart of all the action in Calangute.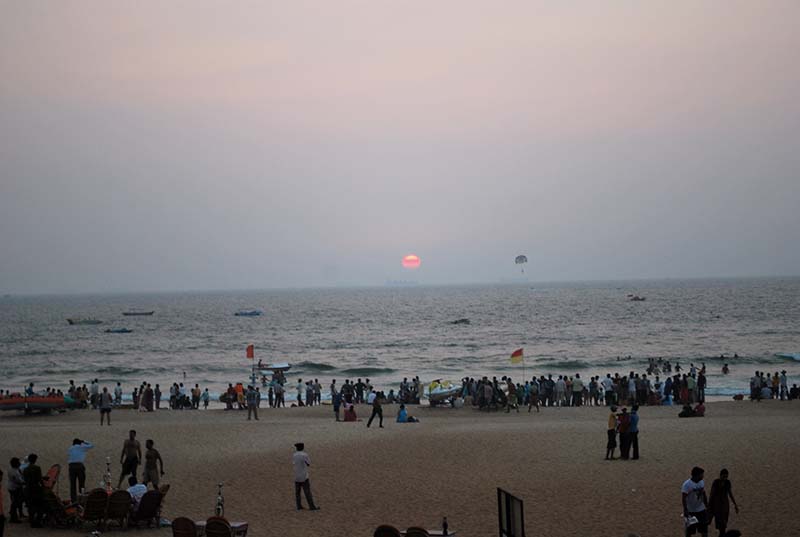 Things to do in Goa | Fun Things for Goa Trip

Goa is best chosen for visiting Churches, indulging in Water Sports, Casino Cruises and, of course, lazing around in shacks on the Beaches. Apart from these, there are various other things to do in Goa. There are some offbeat things that Goa has to offer.
Yoga in Goa
When on a leisure trip, indulge in some amazing Yoga Retreats. You can learn different forms of yoga from experts in their respective disciplines. When it comes to eating, some of these centers provide an organic restaurant.
Some of the retreats also have optional evening activities like full moon and candlelight meditations, and yoga movie. Banyan Tree Yoga, Kranti Yoga, Aashiyana Yoga Resort are some of the best Yoga centers in Goa.
Goan Backwaters – Go Crab Catching
Crab Catching is a sport. Not literally! You can try your hands in catching crabs with homemade nets called 'Kobblem'. You need to set up traps for the crabs and catch them in the Goan backwaters or the seaside. Lately, there are multiple crab catching tours happening in Goa. You can participate in this fun little adventure if it interests you.
Cruising in Goa
Goa tourism has set a different plan for their tourists. Various Cruises run on the Mandovi River during daytime, sunset, and moonlight. There are two cruises for day time:
Panaji jetty down the Mandovi into the Zuari bay
Mandovi to Aldona and a mineral water spring.
Goan Backwaters – Go Kayaking during Goa Trip

You might have done Motor rides, Paragliding, Swimming and Banana rides. But have you tried Kayaking in Goan Backwaters? Kayaking is one of the offbeat activities that you could enjoy in Goa. There's nothing like rowing across the beautiful creeks crossing the villages of northern Goa. Row along the shore or into the sea with your family or friends and enjoy nature at its tranquil best and carve some beautiful memories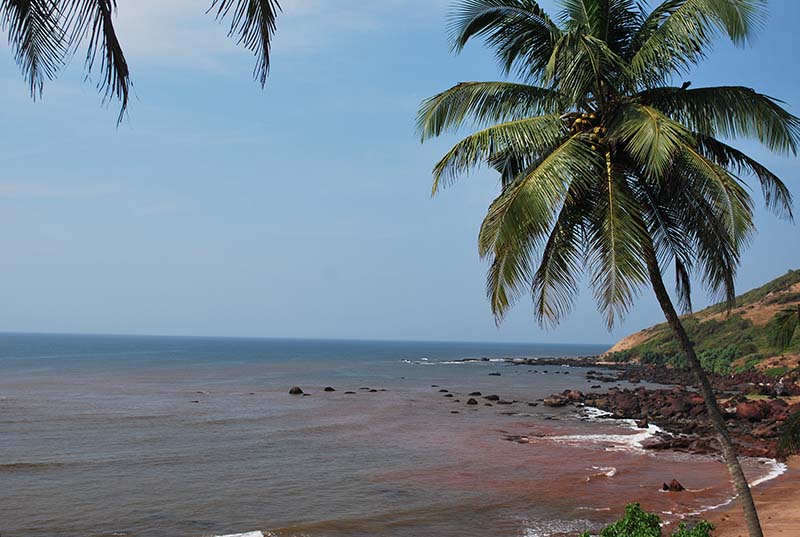 What to Eat in Goa – Food to Enjoy during Goa Trip

Pass away the Traditional Indian food and Moghlai Food. Say Yes to Goan Food. Here are some best Goan Dishes that will make you drool and you must enjoy during your Goa Trip.
Goan Fish Curry
The Goan fish curry is loaded with spices along with coconut. Raw mango gives the dish a tangy flavor. The main ingredients of the dish are a good-sized Pomfret and raw mango.
Shark Ambot Tik
It is a Portuguese influenced Goan dish. Shark fish is diced and tossed with onions, tomatoes and Kashmiri chilies and Kokum.
Chicken Cafreal
Cafreal chicken is a spicy green colored dish, with ground green chilies, herbs and various spices for the chicken. It is best eaten with salads.
Sorak
One of a kind vegetarian dish made especially during the monsoon season in Goa. It is made of spices, onions and tomatoes and the monsoon love. Sorak is best eaten with steamed rice.
Samarachi Koddi
Dry prawns, onion, coconut, tamarind, and tomatoes make this dish a tasty and tangy treat. It is served best with hot rice and pickle.
Bebinca
Bebinca is one of the most famous and loved desserts of Goa. It is a multilayered cake that is prepared using coconut milk, sugar, eggs, and flour. It is often called as the Goan version of pancakes. The batter is poured into the pan and baked layer by layer before lining it.
Goa Trip – Conclusion
Goa is one of the most lovable places to visit in India and for very good reasons. I hope the information I provided above regarding a Goa trip was of help. If you have any questions or need any other details, please feel free to ask in the comments section below; or at our Community Forum; and I will be glad to answer. If you know of any other places to visit in Goa or any other amazing beaches in Goa, please let me know in the comments.