Kolkata is fondly referred to as the city of Joy! And it's true in every aspect because when you visit here, you can literally find joy and happiness all over the place. Once you've been to Kolkata, you only carry out bags full of laughter and cheerful moments. It is just not a city of joy but also a city filled with arts and culture that will just blow your mind and will mesmerize you. If you're ever wondering or planning to be here, then you should definitely not miss a chance to witness the beauty of Kolkata. In the article below, I will list down some of the best places to visit in Kolkata and things that you must try to get a true taste of the local life.
Tourism is not something that is bragged about Kolkata but we can't ignore the fact that this place holds up its own importance when it comes to history, heritage and culture. Legends like Rabindranath Tagore, Subhas Chandra Bose, and many more inspirations have been born here stayed and loved this place.
Places to visit in Kolkata and Things to Do !
We all have learned how Britishers had invaded this place first and then they started capturing the other parts of India. Here, the interesting fact is why did they invade this specific part first? Because they found it to be unique and were extremely astonished by the belongings that were present in the past and for that reason Kolkata was the first capital of India before Delhi. Tracing back to the past, we very well know how things were then and now it's different but still, Kolkata has preserved its history, heritage, and culture which welcomes thousands of visitors from other places of India and also from foreign. Although tourism here is still not at large but is getting promoted by even actors like Shahrukh Khan which means that this city in its true sense is the city of joy!
Let us take a look at some of the best things about this wondrous city that you just cannot afford to miss.
The Food of Kolkata
If you're a foodie then this place is a paradise for you. Even if you are not, you'll get a variety of options to hog on because people here believe that way to your heart is food and food is everything. Street food here is very famous and for sure you cannot miss it. Just because it's on the streets does not mean that you can't have because to enjoy the true essence of Kolkata, you really need to try some! Starting from Puchkas, chicken rolls, egg rolls, chow mein, chicken cutlet, fish cutlet to momos, you'll get everything and that too on a friendly budget! Visit any place in Kolkata and you will get these anywhere, like literally anywhere.
If you don't want to hog on the street foods then it's still okay; because there are restaurants, lounges, and restos which can provide you equally tasty food. Go for the yummy fish cutlet or the Mangsho kosha with paratha or aloor dum with luchi, which are some famous dishes of Kolkata that you can't miss; and for sure you'll go gaga over the taste and the quality. No worries, your calories won't be counted here because people here believe that you should eat until your heart fulfils or in short, till your appetite is full!
Also, don't forget to try the sweets! Those are adorably famous.
Sightseeing places in Kolkata
One of the most iconic places in Kolkata is the Howrah Bridge that was built many years ago but still stands strong and to see this beauty, people and visitors from all over the world come here!
If you thought that only Howrah Bridge is the one, then you're wrong. Because you just can't get enough of the scenic sightseeing places here. Queen victoria's palace, Dakshineswar temple, and science city are also one of the major attractions; which are visited by many tourists every year. There is a story behind every one of these attractions which captures the sight of the people; and enhances the beauty at the same time. Even if you are planning for a short trip, then you can actually visit these tourist attractions which won't bite your pockets; but rather will give you some amazing clicks and fantastic stories to tell your peeps when you're back from Kolkata!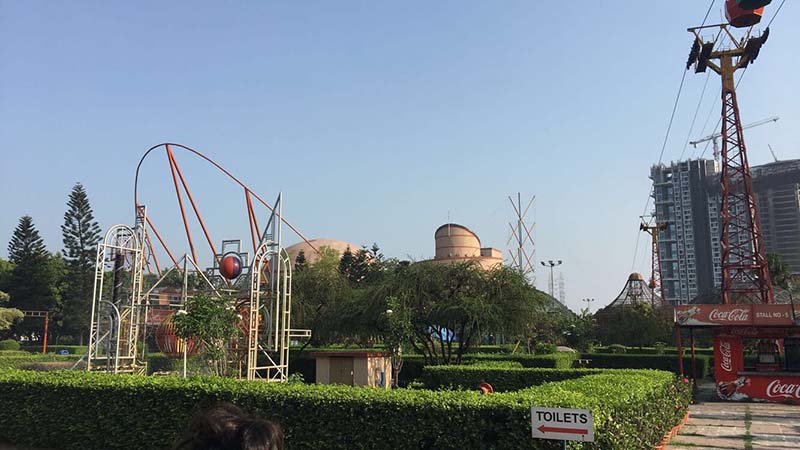 Explore some offbeat places
Roam like a local here! What's awesome? Here, people will treat you like their own. One reason why Kolkata is known as the sweetest part of India is that the people here will greet and guide you in the sweetest way possible; and will give you excellent services wherever you go.
Now, offbeat places are not meant to be a prime attraction; but if you can and have some time in hand, then you should try visiting any of the local villages around the city. Go over there, see the lifestyle and get to see life in a very different way.
We always end up thinking that village life is not happening; but here you will notice that people are happy living a life which is very basic but is still satisfying. There is plenty of great food, good entertainment and people that are full of surprises.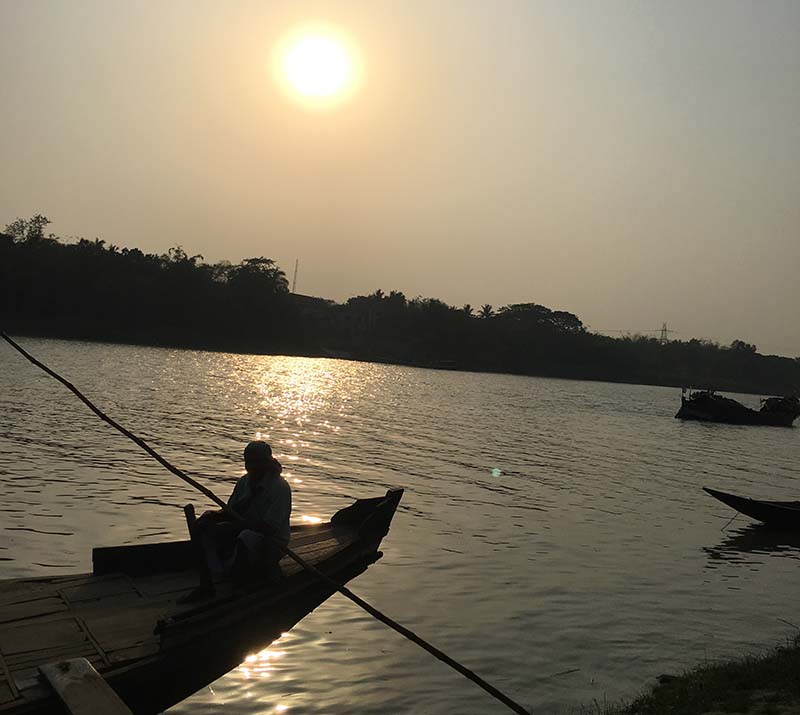 Local Transportation
If you are that person who loves to walk or just take the local transport then you'll enjoy! Yes, there are cabs, taxis, buses, trains, flights, and everything; but still if you want to enjoy the beauty of the city, the try roaming like a local. Tram is one of the oldest transportation which was set up by the British in the past; but till now it's one of their rare gifts that's still accessible by the people of Kolkata and also the tourists and visitors. On the busy streets of Kolkata, you'll witness the tram running with its specific destination.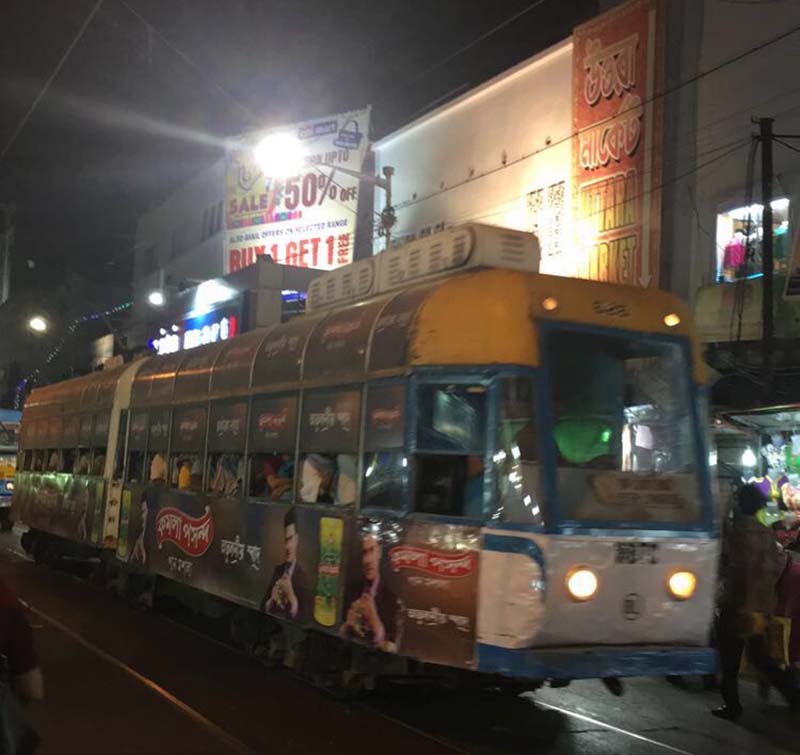 Apart from this, there's also the metro which runs underground; and is pretty much affordable to move from place to place rather than going in cans or taxis. You can actually go for the ferries and rickshaws also which is existing for many years and is also affordable. Ferries will show you the charm of Howrah Bridge; while rickshaws will give you a pinch of the past which will be unforgettable no matter where you go or where you be!
Enjoy the nightlife
How can be the city of joy be so happening without a nightlife in it? Absolutely right! We do have lounges, clubs, pubs, and resto-bars. Places like park street and Camac street will give you some major goals about how to enjoy the nightlife in Kolkata. As soon as the sun goes down, the pubs shoot out and along with drinks; and food enjoy some chill music and vibe too with dance! So what you're thinking? Go for some amazing lounges or clubs when you're here because you can't miss the happening nightlife over here.
Apart from these vibrant chills, you can see the view of Howrah Bridge at night which is actually very beautiful; and is always the top items on every list of places to visit in Kolkata. You can also go for a Midnight Heritage tour as well; which will let you capture the beauty of the monuments during night time which you won't find it elsewhere; but make sure to visit this tour in specific timing that starts from 11.25 pm to 4.15 am in the morning.
In the mood for a long drive? Stop thinking and just go for a long drive on Vidyasagar Setu, which tops the chart of tourist attraction. What is unique about this specific place is that you'll see the lights and stars dancing by your side.
Local Culture
Witness the beauty of traditions, arts, and culture here! Bengali people and the language are famed to be the sweetest; not because of the sweets they have but because of their culture, traditions and arts. Kolkata is full of surprises and so does its festivals and literature. What you can't really miss about this place are vibrant festivals that are celebrated on a huge scale. Durga puja and Kali puja are the major festivals where you can actually witness the traditions and culture.  You'll also love to be a part of this because it's vibrant and it's happening!
When it comes to literature and arts, you can figure out that people belonging over here like to spend their time by keeping themselves busy doing various things; like writing, reading, going for dance or singing classes. Live concerts are more of a thing here. Apart from that, you will find people interested in sports, especially football. People are really interesting over here and so their stories. Up for some spooky stories, ask the Bengalis! They have a lot to say.
Kolkata is actually a package of everything and visiting here would be a great experience. And all these things you definitely can't miss! The best time to visit Kolkata is during the months of October to February when the weather is calm and breezy. And the most important highlight here is that you can commute locally to these places with the local transportation affordably.
Places to visit in Kolkata – Conclusion
And that is Kolkata for you, the sweetest part of India! It is only when you visit Kolkata, only then you'll know why it's called the sweetest part of India; and also the city of Joy! So pack your bags and plan for it soon! I hope the information provided about places to visit in Kolkata and things to do was of help. If you have any questions; or need any other details; please feel free to ask in the comments section below; or at our Community Forum; and I will be glad to answer.