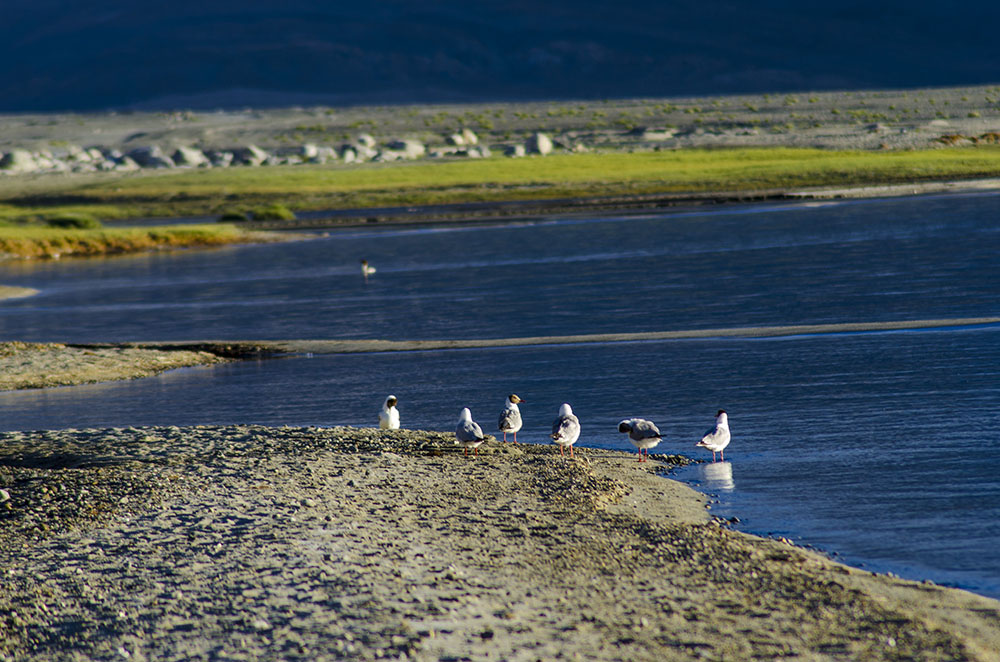 In this article, I will provide information on the two direct routes that you can take to travel directly from Nubra Valley to Pangong Tso Lake. The same routes will also apply if you were completing the journey the other way around, from Pangong Lake to Nubra Valley. In total, there are two routes that you can take for this and we will talk about both.
There is no doubt about the fact that a trip to Ladakh requires time, that is if you fully want to enjoy the region. A lot of people fly in and out of the city too. But in my opinion, this is a trip that must be done by road, covering both highways leading to Ladakh. But then not everybody can really spare enough time.
It is also not just the getting to Ladakh part. Sometimes even when we want to travel to places in Ladakh, we have to crunch in as many places as we can within a limited number of days. One such question that many people wonder about is whether you can get directly from Nubra valley to Pangong Tso.
Nubra Valley to Pangong Tso Lake Direct Routes
The answer to the question above is a yes. You can definitely travel between both these places directly without having to go back to Leh City. This was not really possible about a decade ago or so but there is a direct road connection both the regions of Ladakh.
Also read: How to Plan a Trip to Pangong Tso
Leh Route
In total there are three ways that you can take to travel from Nubra valley to Pangong Tso. The first and probably the most commonly used route is via Khardung La. Yes, I am talking about the same road that you would have taken to get to Nubra Valley from Leh. The next day you travel back to Leh and go to Pangong Tso on the following day.
I remember some time ago I received an email from someone who wanted to know if he can get back to Leh from Nubra and rather than stopping, just continue towards Pangong. I strongly advised him against doing so because that would have been a journey way too long and rushed.
Nubra Valley to Leh is a minimum of 5-6 hours. That is too when it is a rushed journey. Leh to Pangong Tso is a minimum of 6-8. So unless your plan is to start from Nubra valley while it is still dark in the morning and continue on your way to Pangong with plans of reaching there after dark, please do not try it. This journey requires 2 days and is best enjoyed in this manner only.
Also read: How to Plan a Trip to Nubra Valley
Wari La Route
The second route that you can take is via Wari La. This way, you continue towards Agham from Khalsar, and from Agham take the road that crosses over Wari La. You will exit just after Sakti on Leh Pangong road.
From where you will ascend Chang La and reach Pangong Tso. This route too is a lengthy one and can easily eat up 8-10 hrs of time. I have explained this entire route in detail at Nubra Valley to Pangong Lake via Wari La. Please read through it if you intend to take the Wari La route.
What makes Wari La difficult is the steep ascent at the final 20 km to the top. So you really need a 4X4 vehicle for this. If not 4×4, then at least an SUV with good ground clearance.
There is no public transport available on this route. You will not find a bus or a shared cab for Wari La.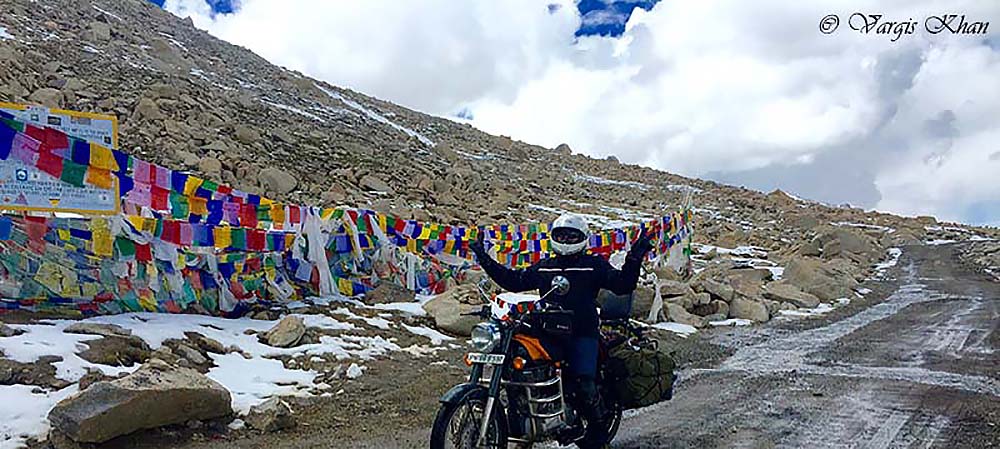 Agham Shyok Route
The third and probably least used road is the Agham Shyok one. From Khalsar you reach Agham rather than going towards Khardung La. From Agham you take the road that goes towards Shyok Village, and from Shyok you reach Durbuk and continue towards Pangong.
This is the easiest of all three routes and is also the least time-consuming. On this road, you can reach from Nubra valley to Pangong Tso within a matter of 6 hrs. This route has been explained in detail at Nubra to Pangong Tso via Agham Shyok Road. Please read through it if you are planning to take this road.
Which is the Best route from Nubra Valley to Pangong Tso?
Now coming to the big question, which road should you take. It primarily depends on 2 questions, how are you traveling and how many days do you have in hand. Let me break it down like this
The route via Khardung La is easy but is most time-consuming
Wari La is the most difficult but can get you to Pangong in a day. You will also add another high altitude pass to your itinerary, one that not many people have been to.
Agham Shyok is the easiest one and least time-consuming.
There is no public transport on this route either. You can hitchhike with any other travelers but will not find a bus or a shared cab running on this road.
Nubra Valley to Pangong Tso – Conclusion
So in order to summarize the information above,
If you want a very relaxed journey, do not want to get adventurous, and avoid long drives, then you should travel on the Shyok route. It will get you to Pangong Lake from Nubra Valley in 5-6 hours.
If you are the adventurous type, have a good GC SUV or a bigger engine bike, are confident of your driving skills, want to add another high altitude pass to your travel plans, do not mind traveling for 8-10 hours then you should take Wari La.
If you are traveling by public transport, then you have no other option but to take the bus or shared cab back to Leh. The next day, you can look for another public transport from Leh to Pangong.
I hope the information on Nubra Valley to Pangong Tso direct routes was of help. If you have any questions or need any other details, please feel free to ask in the comments section below or at our Community Forum, and I will be glad to help in any way that I can.