I am sharing some pictures here that were sent to be by Prakash Olakiya of his recent trip to Ladakh. Prakash Bhai traveled in his Maruti Swift on Srinagar Leh Highway in April first week and returned the same way. I will copy-paste the details that he sent me from his trip.
Ahmedabad to Ladakh Road Trip
We traveled in our swift car from Ahmedabad (Gujarat). We were a total of 3 people and along with a driver for the trip. The journey started from Ahemdabad early in the morning at 6:00 AM.
For the first day of the trip, we stayed at Amritsar for the night. We reached Amritsar by an evening at 8 PM after a total of around 14 hours of the journey, found a good hotel, and checked in.
Our journey for the second day began from Amritsar at 10:30 am. We reached Srinagar at 7:00 pm. For anyone traveling this way, I would advise driving between Udhampur and Srinagar during the day only because of the recent stone-pelting issues.
In Srinagar, we stayed in a houseboat. The experience was absolutely amazing and highly recommended for everyone visiting Srinagar. As a tourist, we did not face any problem at all in Srinagar.
Srinagar Leh Highway in April
We left Srinagar the next day at 9:00 AM. There is a check post just outside the Srinagar City where Army will check your vehicle and ask a few questions like where are you coming from and where do you want to go.
Srinagar to Sonamarg highway is too good and not really much of a typical hilly area, to be honest.
At Sonamarg there is a forest police check post. They will ask you for valid identity proof and papers of your vehicle. They may also try to make some story around, just so they could fool some money out of you. As long as you have all the paperwork and were driving in the right manner, do not give any money.
At Baltal also there is one check post. You may or may not have to stop there. After Baltal the road gets bad and a bit dangerous so please drive carefully. This is where you start climbing up to Zojila Pass.
There are numerous small eateries on the way to Zojila top that you may want to stop at and eat something. If traveling in April, you will find plenty of snow at Zojila pass.
After you climb down from Zojila, there is another check post(Army) where you will have to get your car registered as well as yourself. After the check post, the road is super smooth all the way to Leh city. You can easily drive at a speed of 60 to 70 kilometers per hour. But please be very careful and do not over-speed.
If possible and needed, you may also want to carry an oxygen kit. We faced a low oxygen issue and felt a bit of AMS after Kargil and as we approached Leh.
Leh City
On the 3rd day, we reached Leh at around 7:00 pm. Please book in advance your hotel in Leh if traveling in April. Or else you may have a bit of a problem finding accommodation at this time.
If you want to go to Pangong Lake and Khardung La pass, then you must obtain an Inner Line permit from DM office, Leh.
Also read: How to Plan a Trip to Ladakh in April?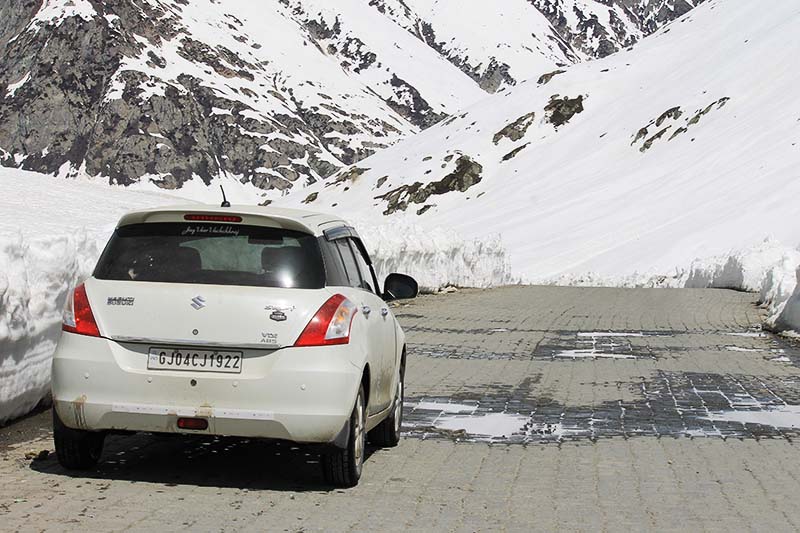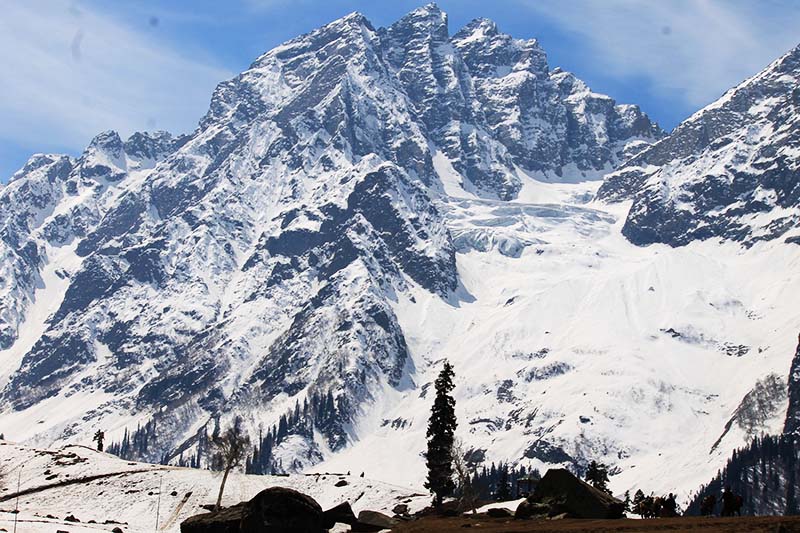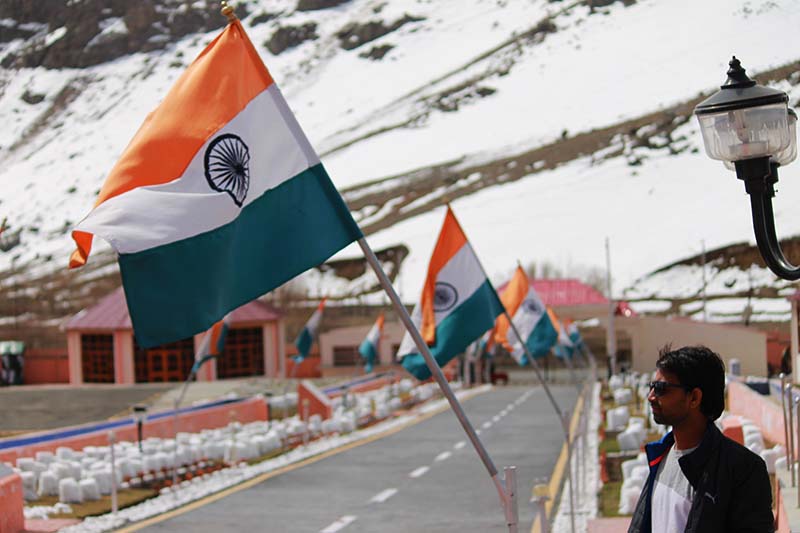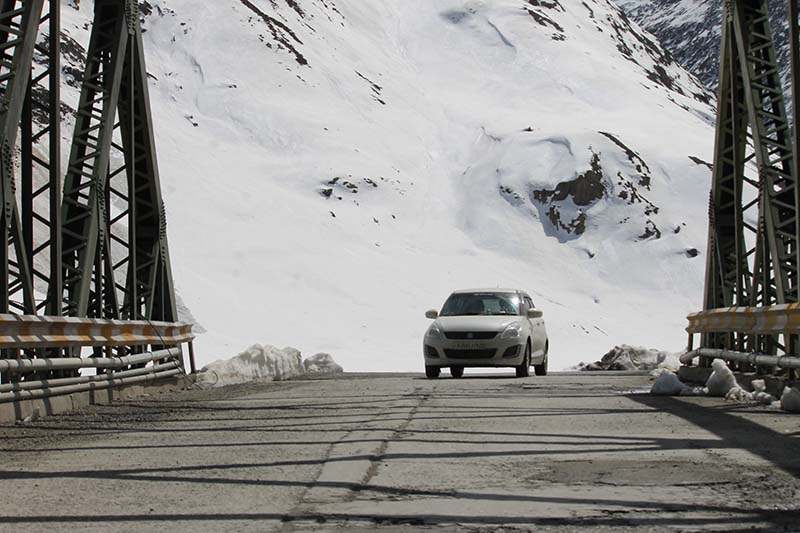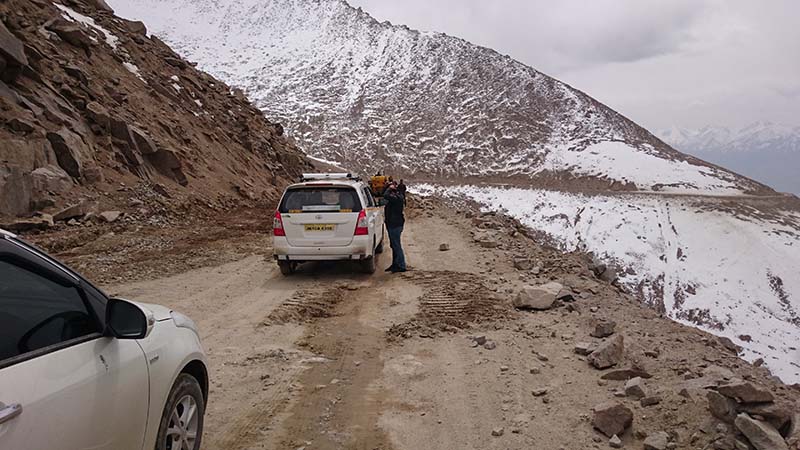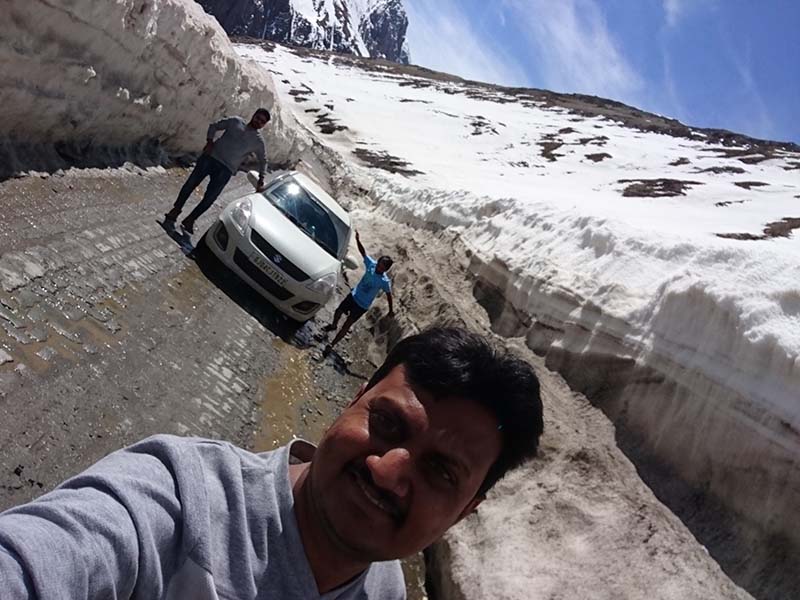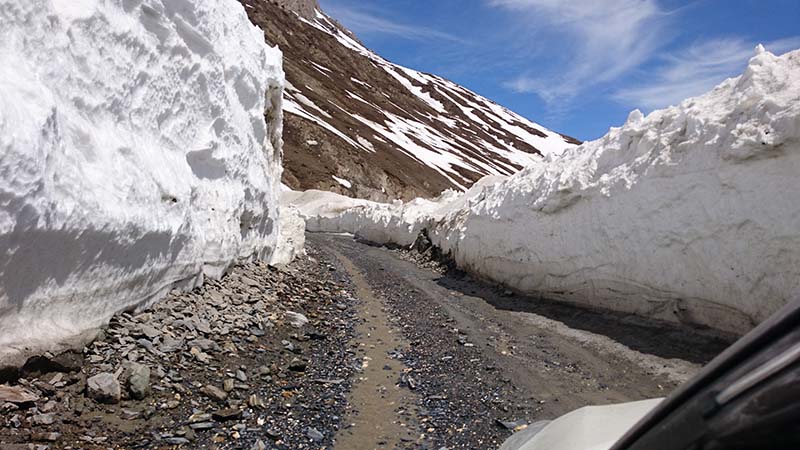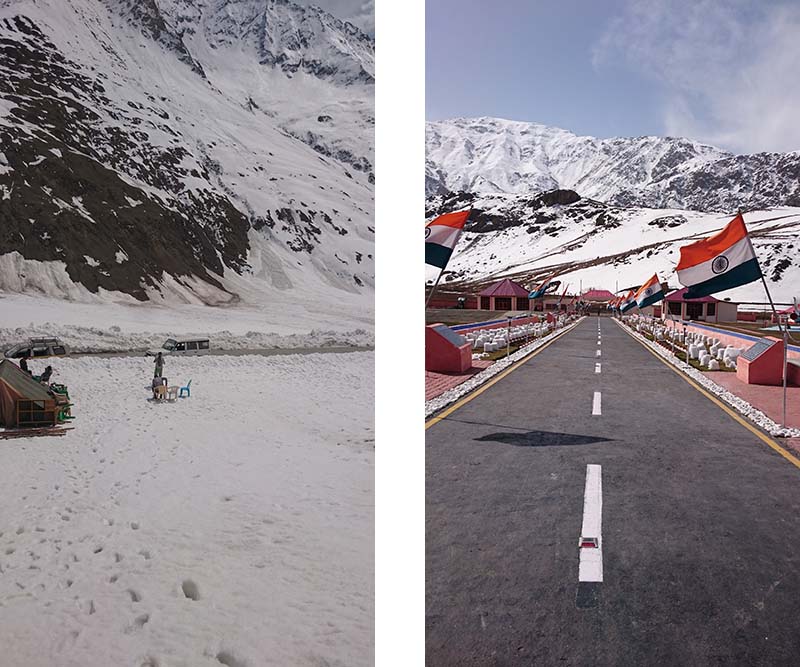 Srinagar Leh Highway in April – Conclusion
I hope the information above on Srinagar Leh Highway in April was of help. If you have any further questions please feel free to ask in the comments section below or at our Community Forum, and I will be happy to answer.