If you are planning to visit Ladakh in September this year then I got good news for you. There is news of snowfall In Ladakh in September this year. A friend of mine just returned from his Ladakh road trip. He witnessed the season's first snowfall at the top of Khardung La Pass in September 1st week.
While the last year saw very mild snowfall in the entire Himalayan region, the story is slightly different this year. September this year started with Ladakh experiencing its first snowfall of the season in the very first few days of the month. Below are a few pictures of a snow-covered Khardung La Pass taken last week.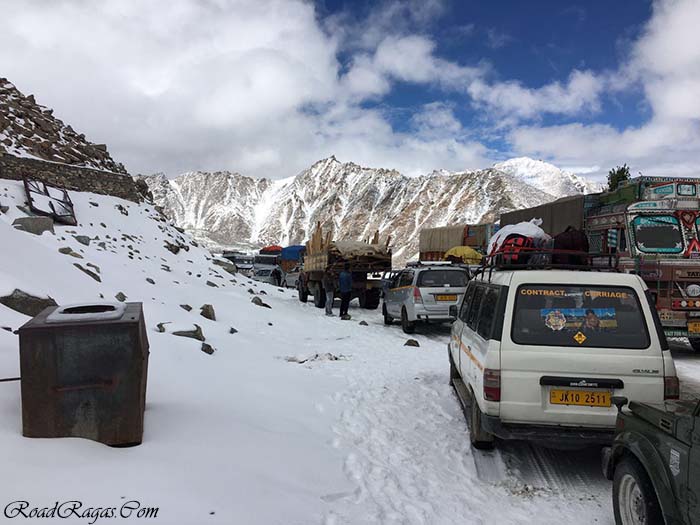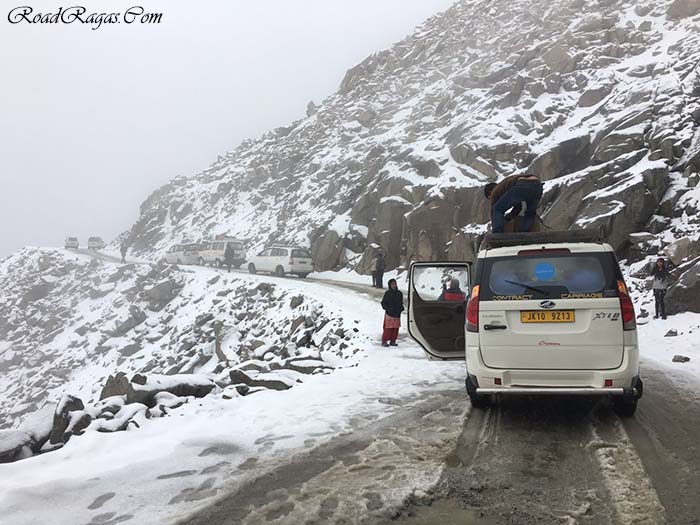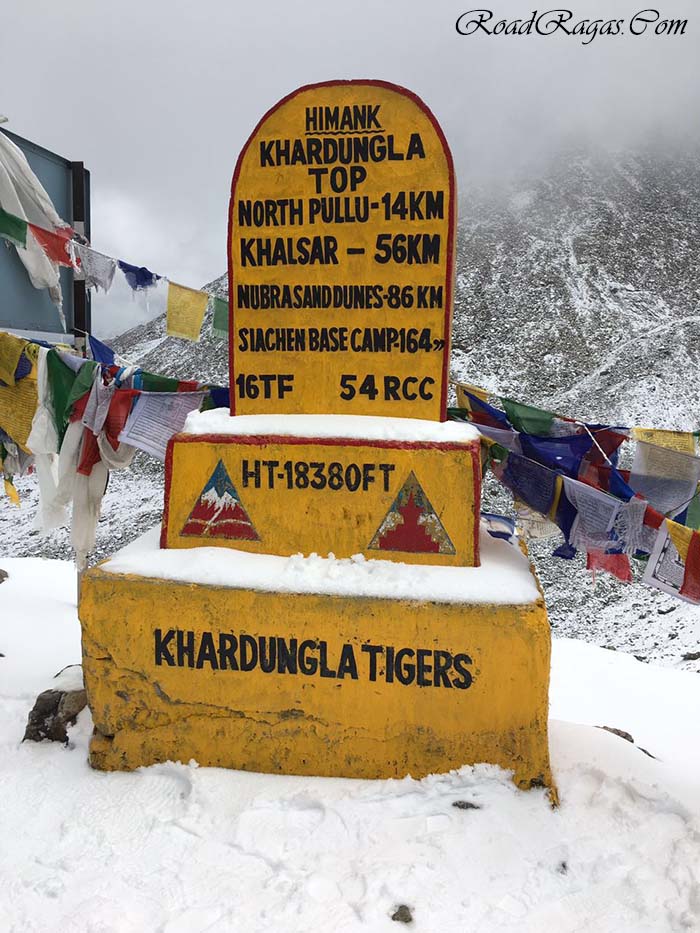 Snowfall in Ladakh in September
Apart from Ladakh, Rohtang was also covered in snow last week and was temporarily closed for civilian traffic until BRO was able to clear the road. This means that there is a high probability of Manali Leh and Srinagar Leh highways closing early this year.
Along with Ladakh, the Manali to Kaza road may be closed early as well. Kunzum Pass receives snow almost at the same time as Baralacha La. Hence, it may also get blocked early this year.
My advice to anyone who is now planning a trip to Ladakh is of caution. Taking the Manali Leh highway in October should be out of plans and you are better off taking the Srinagar Leh highway.
If you are traveling to Ladakh in September, then keep a couple of days as a buffer in case the road gets closed temporarily and you are stuck somewhere. Keep a check on the weather and make inquires before you start your journey.
For people planning to visit Chandratal, it is open for now and all the campsites are still operational until the last week of September. If your plan is to visit Chandratal after that, you must carry your own camping gear. There will be no campsites open after September. In this case as well, please make inquiries in Kaza before you head off to camp at Chandratal.
Conclusion
I hope the information was of help. Snowfall in Ladakh in September is definitely a pleasant surprise and will make a lot of tourists happy this month. If you have any questions about your trip, please feel free to ask in the comments section below or at our Community Forum, and I would be glad to answer.