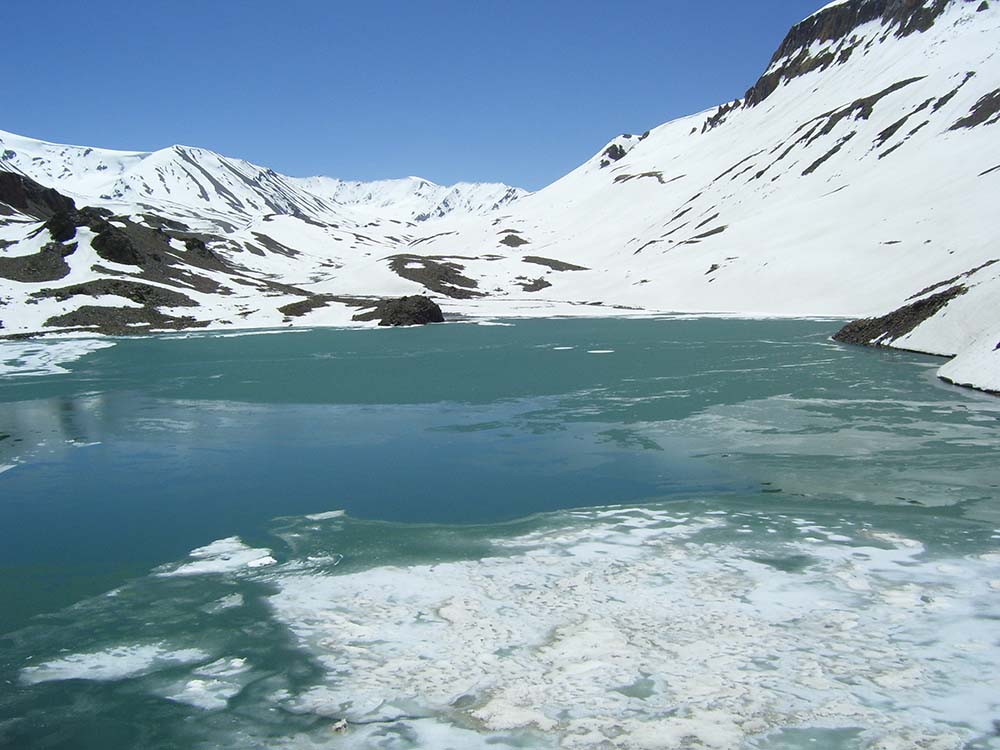 With September almost gone and Ladakh tourist season now approaching towards close for the year, I have recently received a few queries from people asking whether they can travel from Manali to Leh in October. Or is it safe to even travel on the Manali Leh highway in October? Here is a little bit of information, a few things to consider before you embark upon this journey.
While you can still and definitely travel on the Manali Leh highway in October, the first and foremost aspect of this journey you need to focus on is the uncertainty. When I say uncertainty, it applies to anything and everything. October is the time when the region starts to get ready to experience its first snow and sometimes, had already experienced snowfall by as early as late September. With snow, a lot of things are bound to change.
Manali to Leh in October
Public Transport
If you are thinking about traveling using public transport, like a shared cab or a bus, then you should completely forget about taking the Manali Leh highway in October; or even in late September for that matter. The HPTDC bus service, which is the best and preferred one for tourists, ceases to operate on the route after the second week of September.
The only bus available for you will be the HRTC bus from Manali to Leh. It operates for a little longer until Baralacha La Pass gets blocked by snow in the month of October.
You may find shared taxis as well but their number will also be highly limited. The only good option available will be to hire a private cab. But considering the timing, that will cost you enough to burn a hole in your wallet.
By Car or Bike
If you are however planning to travel on your own, then you need to prepare yourself for extremely cold weather. Traveling on a motorcycle is definitely discouraged. The weather here changes drastically after September and temperature can drop to sub-zero at night.
It will get warm after the sun is up but cold winds will accompany you throughout the journey.  Make sure you are carrying enough warm clothes to keep you warm from head to toe. Carry a pair of good-quality gloves because the first part of your body to go numb and stop working will be your fingers; which also happen to be the ones you need most while riding the motorcycle.
If you are traveling in a car, it will be easier to fight the cold. But the threat of Black Ice will still remain. Another thing to consider, irrespective of whether you are traveling in a car or on a motorcycle, is the high possibility of getting stranded in case the road closes temporarily due to heavy snowfall.
Chances of this happening are the highest around Baralacha La Pass which experiences the highest amount of snow on the entire highway. BRO may close the road anytime to clear snow which can take even up to a couple of days. In this case, you will be stranded on the highway with nowhere to go. You will have to return back to the nearest available town or village which on this road are not many.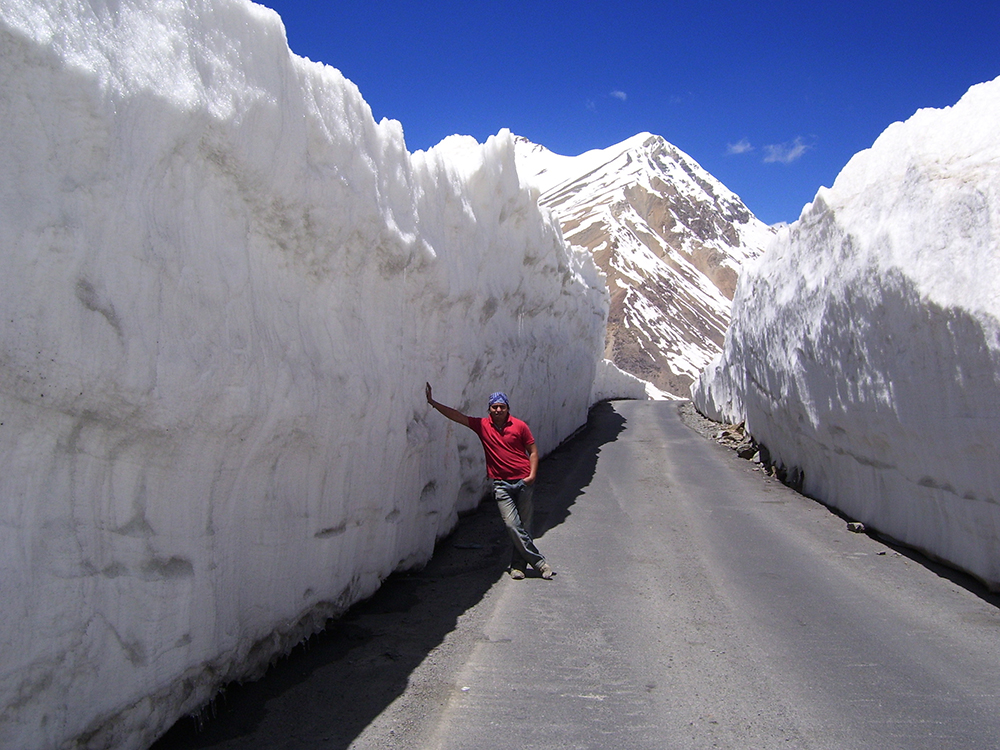 Accommodation Options
Because of the cold and the fact that the tourist season is towards its close in November, all the dhabas and chadar tents at various places, like after Baralacha La, Sarchu, Pang also start to wind up. Your accommodation options will get severely limited and because of this, you will also get overcharged.
As a matter of fact, there is also a chance that you may not find a place to stay at all because it was already full.
Self-Camping
If you have your own tent or can arrange for one, my advice would be that you do not carry it. Because then you will also need to carry enough warm clothes and good quality. Hassle? I know. Manali Leh Highway in October is not a place that is suitable for self-camping in Ladakh.
Black Ice
The threat of black ice is real and a very big one in fact. What is black ice? It is a thin sheet of snow that forms over the surface overnight due to freezing temperatures. It is very thin and practically invisible. You would not know there was ice on the road until you hit it and by then, it would probably be too late.
The best way to deal with the ice is not to start too early. Wait until the sun is up and then start your journey for the day. This will help the ice to melt before you hit the road.
If, however, it was cloudy with no sun, or you had to start early, I will recommend going very slow. Applying brakes on black ice will not help and will only result in a fall. Rather, just keep going slowly and carefully until you are clear of the stretch.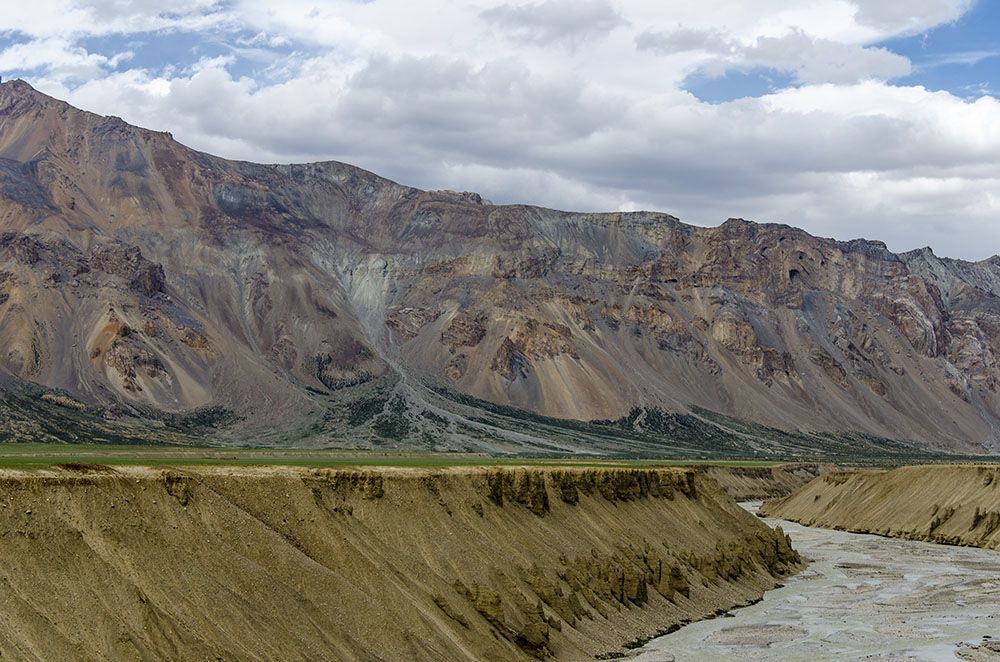 Itinerary Planning
I usually advise people to reach Ladakh via Srinagar and return from the Manali side. This helps with better acclimatization and fewer chances of suffering from altitude sickness in Ladakh.
In October however, I will strongly recommend that you cover the Manali Leh route first. You should plan your journey in a way that you are crossing this road before the 10th of the Month and then return from the Srinagar side.
My recommendation would be that on day 1, break your journey at either Keylong or Darcha. There are hotels at both these places that you will find operational in early October as well. On the next day, start as early as you can with a mindset that you have to reach Leh the same day.
That way, if you are able to find accommodation at either Sarchu or Pang or Bharatpur maybe, you can break the journey. But in case you are not able to, then you have ample time to reach Leh the same day; rather than being on the road at night with no place to stay.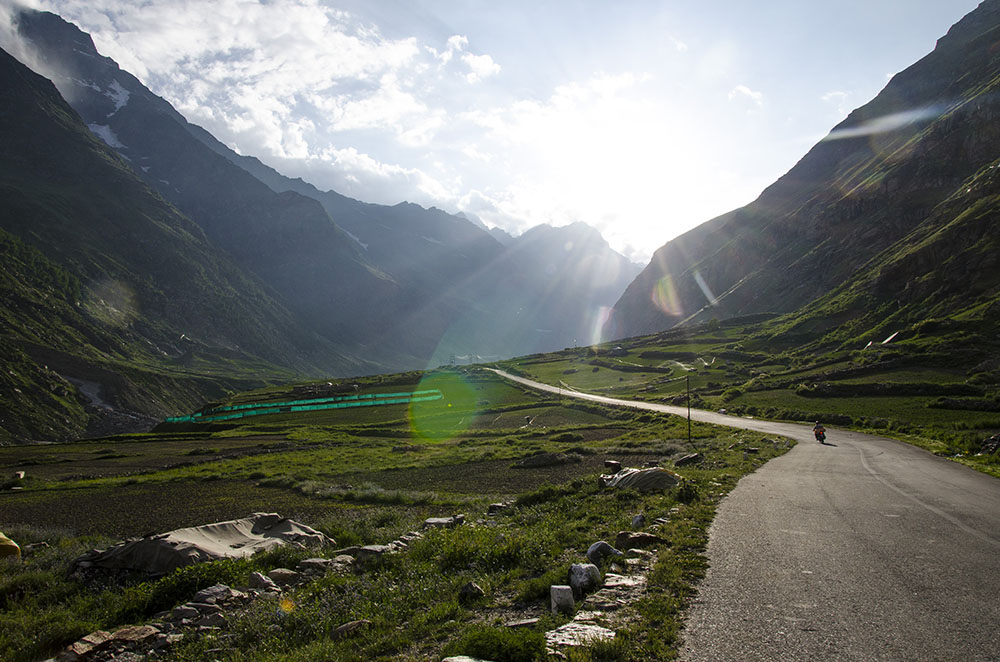 Manali to Leh in October – Conclusion
The only upside of traveling in October will be fewer tourists. It will not be crowded anywhere, either on the route or even in Leh. But in my opinion, it is not really worth taking the risk. I would highly recommend that you take the Srinagar Leh road rather than the Manali Leh highway in October, for both reaching Leh and coming back. If you must however do it, then do it in the first week of October, or maybe until the 10th of the month but no later than that.
I hope this information on Manali to Leh Highway in October was useful. If you have any further questions, please feel free to ask in the comments section below or at our Community Forum, and I will be happy to answer.