I have been trying to lose weight for last few months; and during this time, have tried a couple of different fat burners. The latest one that I just finished a bottle of was Octadrene Fat Burner; and in this article, I will provide a brief summary of how my experience was. Let me first mention here that I am not a professional physical trainer or a bodybuilder; or anything in that line of work. I am just a regular guy who is in and out of gym on a regular basis. So my review below is more in layman terms and very simple. I will just tell you whether or not it worked for me; but I do not not know the technicalities so will not get there.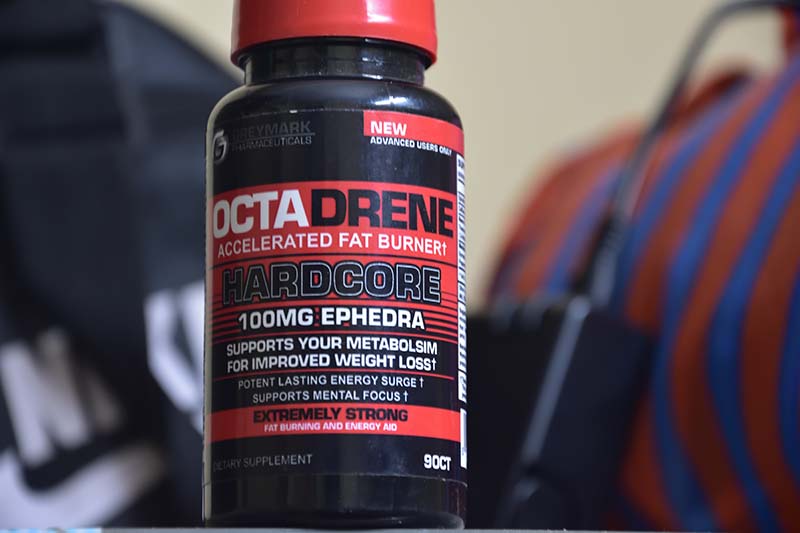 First, let us take a look at the Supplement facts.
Supplement Facts
Serving Size: 1 Capsule
Servings per Container: 90
Ephedra (Ephedra V.)(aerial) 100mg
Caffeine Anhydrous 225mg
Neuro Nexus Complex 125mg
Metabolic Intensifier Matrix 105mg
Other Ingredients: Gelatin (capsule), FD&C Blue #1, FD&C Red #40, and Magnesium Stearate.
Every capsule of this product has a big dose of Ephedra in it. So please first do your research on what exactly Ephedra is before trying this fat burner.
Suggested Use
As per the label on the bottle, "As a dietary supplement, consume 1 capsule 30 minutes before eating a meal or working out. Never take more than 1 capsule at once; and never exceed 2 capsules per 24 hour period"
Also read: Viper Fat Burner Review
Price
A bottle of Octradrene Fat Burner in Indian market will cost you about Rs. 2000 to Rs. 2500 which is not actually a bad deal at all. Most of the fat burners there have 45 to 60 capsules for the same amount of money. Octradrene however offers more and in this aspect, is a value for the money.
Side Effects
At least I did not feel but I was also continuing from another fat burner to Octadrene. I have also consumed fat burners by other Brands in the past as well. If you were using a fat burner for the first time, you may feel a little jittery. For first timers, I will really not recommend something as strong. Start with some other caffeine or green tea extracts fat burners.
Octadrene Fat Burner Performance Review
This product can work well if you are seriously overweight; or if this is your first ever fat-burner; or if you are totally new to losing weight and have just started afresh. If you are however a moderately fit guy, have been in the gym, have used fat burners before or are trying to lose those last few pounds of fat then Octadrene won't work for you. The bottle boasts of some serious results but doesn't quite live up to the expectations.
One thing that it indeed does well is to kill your appetite. One capsule and you will feel full; can easily go skipping meals easily which will help if you are just starting to lose weight. But you will definitely not feel an increase in energy. So on one side you won't really be hungry but at the same time, will also be feeling drained because of cutting down on meals.
I hope the information above on Octradene fat burner was of help. If you have any other questions; or need any further details, please feel free to ask in the comments section below; or at our Community Forum; and I will be glad to answer.