Before my recent trip to Kashmir, I was looking to buy a bag or a briefcase to carry my luggage. After a bit of research and thought, I decided to buy a trolley bag from Nasher Miles. This was my first purchase from Nasher Miles and so far, it has been a satisfactory one. Below is a brief review of how my experience has been and whether or not I will recommend Nahser Miles.
To be honest, I wasn't really sure what I wanted to buy. The idea was kind of getting shuffled between whether to fly to Kashmir or make it a road trip. For the road trip as well, we were unsure of whether to go by car or make it a bike trip. It actually did not get finalized until a couple of days before our planned departure.
So when I was looking for a bag, I really needed something that can fit any kind of trip, be it a road one or by flight. I did not want to buy anything super expensive either. So in short, something that is a little multi-purpose, affordable, and of good quality. That is when Nasher Miles came into the picture.
About Nasher Miles
Nasher Miles is a well-known brand when it comes to bags, briefcases, backpacks, laptop cases, and other accessories. I knew of them but had not yet tried any of their products. While looking at different kinds of bags on the web, I came across their website and immediately liked their product line.
They really have a wide range of options to choose from. Take a look at their Website and you will know what I am talking about. For a while, even I was confused about which one to buy because there were so many and I pretty much liked all of them. After going through a few options, I finally settled on the trolley bag in the picture below.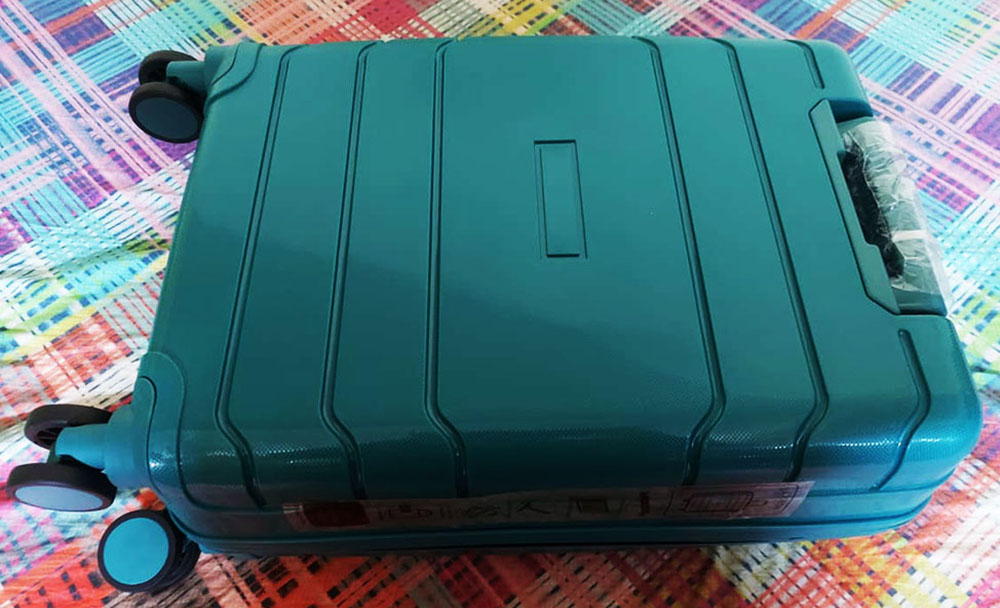 Build
I am not really sure of the material that it is made of but it is a very lightweight and durable bag. If empty, you will hardly feel any weight at all but at the same time, it is quite durable, robust, and resilient.
The entire design of the bag is such that it can easily absorb impact with no damage to the luggage inside. I was on the road for almost two months and to be honest, the bag did get thrown around a little as we moved from place to place.
However, there were no signs of any stress or any dents anywhere. All my photography equipment was inside the bag and there was no damage of any kind to any of the contents.
This bag can easily last and take stress without getting damaged or posing a risk to the items inside.
Exterior
The first thing I must admit is that it really looks very classy and attractive. Nasher Miles offers their products in some really vibrant colors and you can pick the one that you like. They even have a customized range if that is something that interests you.
The top handle fits in the hand well and makes it convenient to lift the bag. It has a retractable telescopic handle that locks at 2 different heights and can be adjusted as per the need. The wheels can turn 360 degrees silently and are of good quality to withstand time and use.
The bag is water-resistant and seals perfectly from all sides. The zippers are of matching color and look stylish. It comes with a number lock installed on the bag. So you do not have to worry about the safety of the items or go through the hassle of using an external lock.
Interior
The bag that I bought was of medium size. We were planning to stay in Srinagar and then visit places like Gulmarg, Pahalgam, Kargil, and Sonamarg over the weekends. So I needed something in which I can carry around clothes and other necessary items for a couple of days only. The rest of our stuff remained in our hotel in Srinagar only.
The bag served the purpose very well. The entire compartment is quite spacious and has straps, dividers, and mesh pockets.  There are linings and covers inside the bag that can help separate your items from one another. You can easily pack your items in a very organized manner and take out stuff that you need without having to empty the entire thing.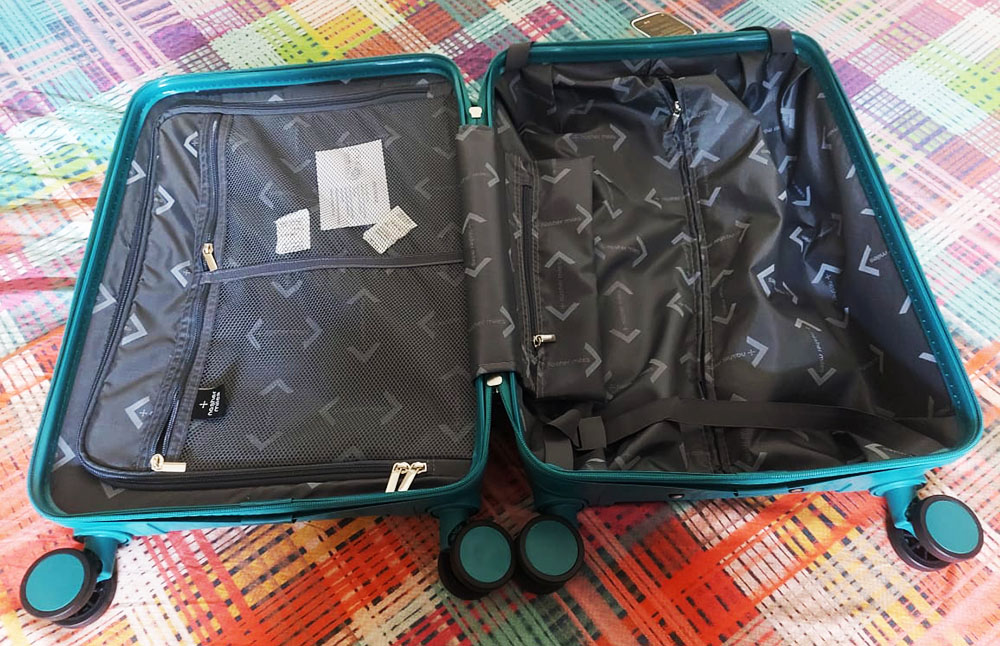 Price
While the bags definitely have a  rich and premium feel, they are also surprisingly affordable, and will easily fit into any kind of budget. This is also one of the things that I really liked about it.
The entire design of Nasher Miles bags is quite eye-catching. Irrespective of whether you like your things to be simple and plain or designer, whether you were looking for something a little more formal or casual, you will easily find one per your liking without burning a hole in your pocket.
Nasher Miles – Conclusion
In the end, I must admit that I am quite happy with the purchase and now considering buying a laptop bag from Nasher Miles. A review of that will follow a couple of months later when I have bought and used it for a while.
For now, if you are planning to buy a suitcase, bag, or backpack, take a look at Nasher Miles and you will not be disappointed. For the affordable price that you pay, it is definitely worth it.
I hope the information above Nasher Miles travel bags was of help. If you have any questions, please feel free to ask in the comments section below, and I will be happy to answer. You can also follow me on Instagram and chat with me live there or subscribe to my YouTube channel and ask a question there.