Continuing from the previous two posts where I provided details on my two bad experiences of hotel hunting in Manali; in this article I will provide a short review of Hotel Chichoga Holiday Inn, Manali. This was the hotel that we finally ended up staying at that evening and the day after. Overall my stay here was very comfortable and it is one hotel in Manali that I would recommend to anyone.
To be honest, my primary reason to stay at this hotel was to look for a place close to Mall road; and also where I could bring my car. There are plenty of hotels at the main market in Manali but there is no car parking there. You will have to leave your car at a parking somewhere and then go to the hotel; an option that I was not comfortable with. With Chichoga, you can drive straight to it on Naggar road and leave your car parked at the hotel itself.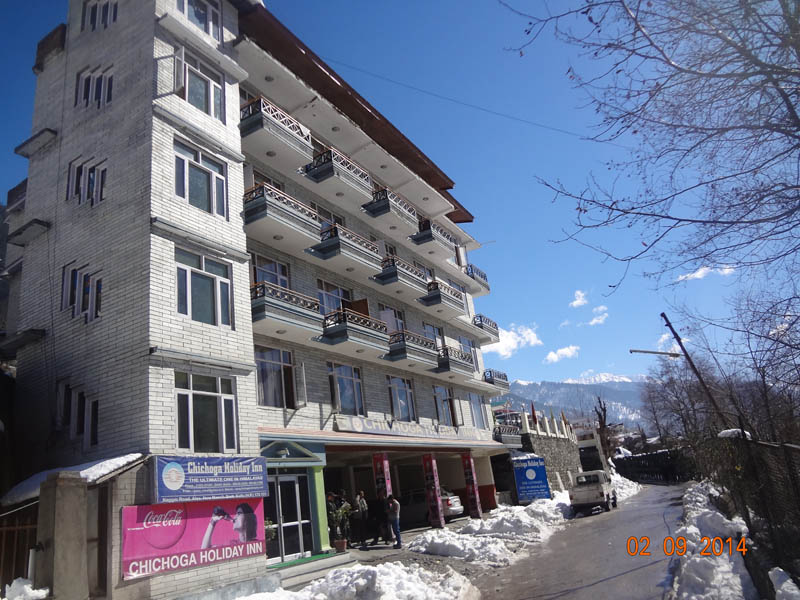 This however was not the only plus point. Their rooms were quite spacious including the washrooms; and were very clean. Bed was quite comfortable, TV and AC were in working condition and everything was per my liking. The staff was very professional and courteous.  They have a kitchen in the hotel that you can order food from. Their menu is quite comprehensive and surprisingly cheaper than some of the other hotels that I ate at in Manali. Food was quite delicious and during my one and a half day of stay there, I tried quite a few items.
For some pictures of the hotel and, see their official website at Hotel Chichoga Inn. The pictures posted here are in sync with the actual condition of the rooms; this much I can tell you.
They initially asked for a price of Rs. 2,500 but settled for Rs. 2,000 a day. Considering the kind of tariff I was asked for at the hotels I checked earlier that day, this definitely sounded reasonable. I hope this information was of help. If you have any other questions, please feel free to ask in the comments section below or at our Community Forum and I will be glad to answer. If you have been to Manali and know of another good or bad hotel then please do mentioned it in comments in order to help others.