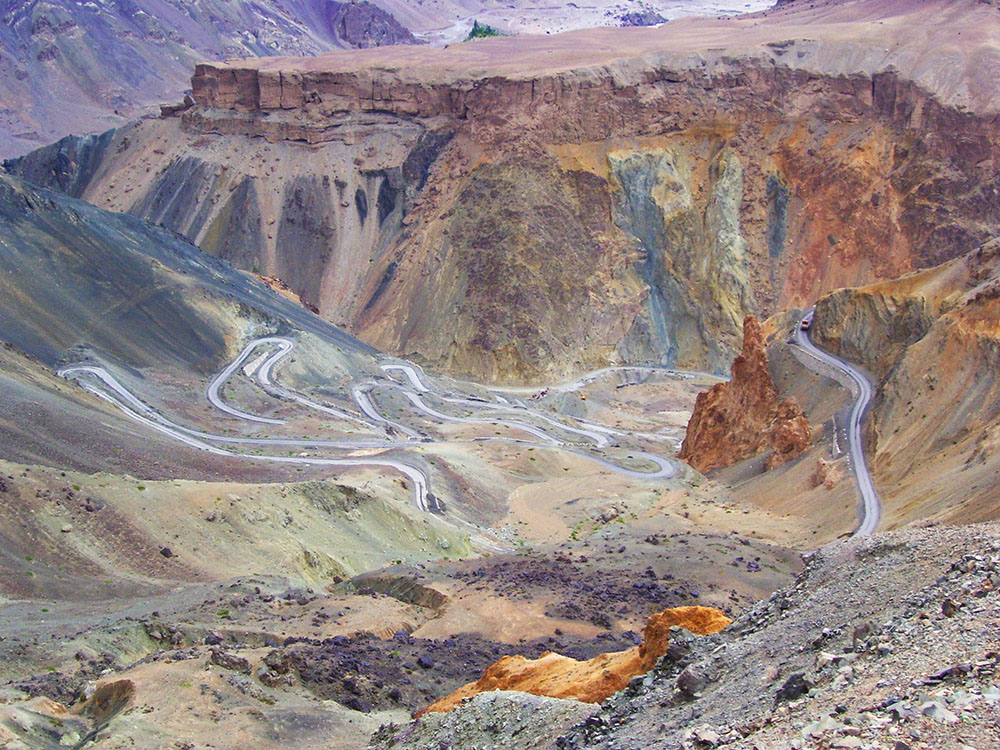 Options are quite limited when it comes to traveling to Ladakh by road. There are just two routes you can take. You can either go from the Manali side or you can travel to Leh Ladakh via Srinagar and Kargil. People often wonder which one is better. In this article, I will provide 6 reasons why and when traveling to Leh Ladakh via Srinagar can be a better and wiser choice.
Before I write anything on this, let me first clarify that both these roads are an absolute beauty in their own ways. No matter what your travel plan is, you must include both the highways in your itinerary. In the end, it is only a matter of which one to choose to reach Leh and which one is better for your return journey.
About Srinagar Leh Highway
Srinagar Leh Highway is a 418 kilometers long road running from Srinagar in Kashmir to Leh in Ladakh. It is one of the two roads connecting Ladakh with the rest of India, the other being Leh-Manali Highway. This road was declared as a National Highway in 2006 and later renamed National Highway 1 in 2010.
A common belief is that the highway starts at Srinagar and ends at Leh which is actually incorrect. This section of the road is only a part of the entire highway that starts at Uri and terminates at Leh, running through Baramula, Srinagar, and Kargil. The entire length of the highway in fact is 494 kilometers between Uri and Leh.
The road generally remains open for traffic from Mid-April to mid-November. The highest point of the highway is at Fotu La pass, at an elevation of 4,108 m (13,478 ft). For a more detailed overview of this road, please take a look at How to Plan a Journey on Srinagar Leh Highway.
Let us now take a look at why traveling to Leh Ladakh via Srinagar can work better for you.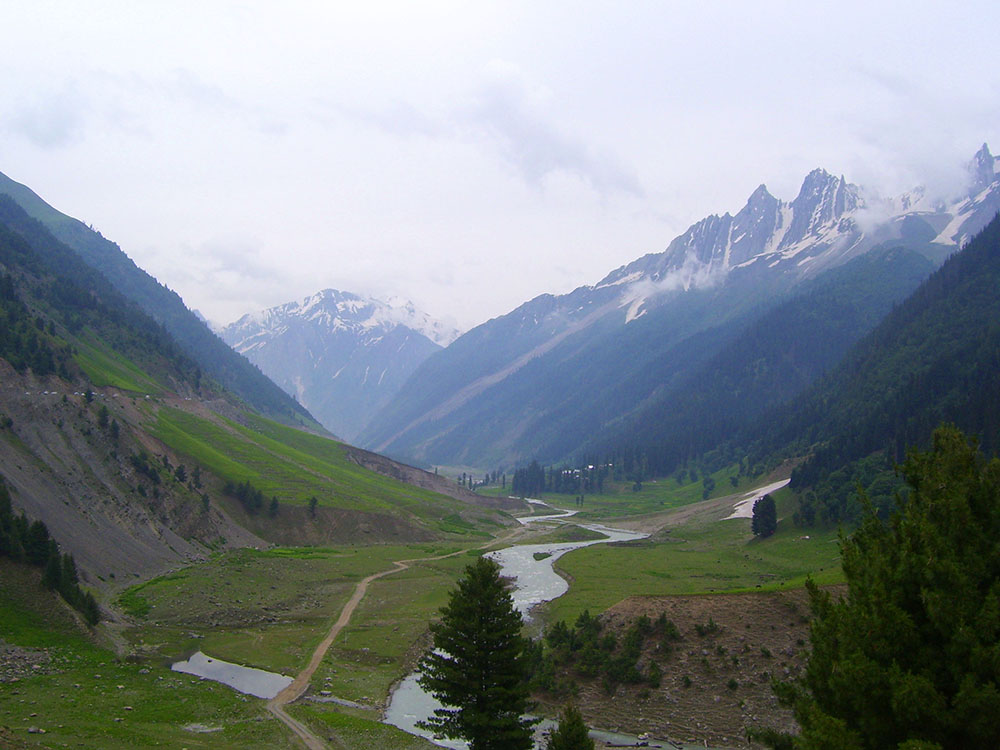 Better High Altitude Acclimatization
When you reach Ladakh from the Srinagar side, the gain in altitude is gradual. It is spread evenly over a few days that helps in acclimatization, and significantly reduces the chances of the traveler suffering from altitude sickness.
Take a look at this comparison for a better understanding. If you travel via Manali Leh highway, on day 1 you are in the plains at home. On day 2 you reach Manali at a height of 2,050 meters. From there the altitude straight away gets doubled to 4,000 & above meters as you travel through Sarchu and Pang.
However, traveling on the Srinagar Leh highway will see you in Jammu at 327 meters, then Srinagar at 1,585 meters. As you start moving towards Leh, you will reach Sonamarg at 2,800 meters, Drass at 3280 meters, Kargil at 2,676 meters, and finally Leh at 3,500 meters.
Throughout the journey, your body gets sufficient time to adjust itself. Never will the altitude shoot to crazy heights all of a sudden. So the question of traveling to Leh via Manali or Srinagar will definitely see Srinagar as the preferred choice in terms of altitude acclimatization.
Rohtang Permits
I know this is not really a big issue right now after Atal Tunnel was recently declared open for civilian traffic. But if you went that way, then you will skip Rohtang Pass entirely. This in my opinion is something big to miss while traveling on the Manali Leh route. It is possibly the most popular pass in our country and is a must-visit place while traveling from Manali to Leh.
But traveling to Rohtang or beyond requires a permit to be obtained from the DM office Manali. Without the permit, you will not be able to go any further than the check post near Gulaba. Obtaining these permits is not an easy task due to several terms and conditions. You can get it online as well but during the peak tourist season, procuring this permit is no less than a hassle.
Rohtang permit is applicable to all types of vehicles, and there is absolutely no way to reach Rohtang without producing a permit at the check post. The restriction applies more to Diesel vehicles than Petrol and the number of Diesel vehicles allowed is even lesser. For more details, take a look at How to Obtain a Permit for Rohtang Pass.
There is however no need to obtain any permits at all if you are traveling from the other side of Rohtang towards Manali. So if you reached Leh Ladakh via Srinagar, you can just travel back to Manali while crossing Rohtang la. This way you would be able to avoid the hassle of these permits entirely. For a lot of people, it can also save a day that you would else waste in Manali.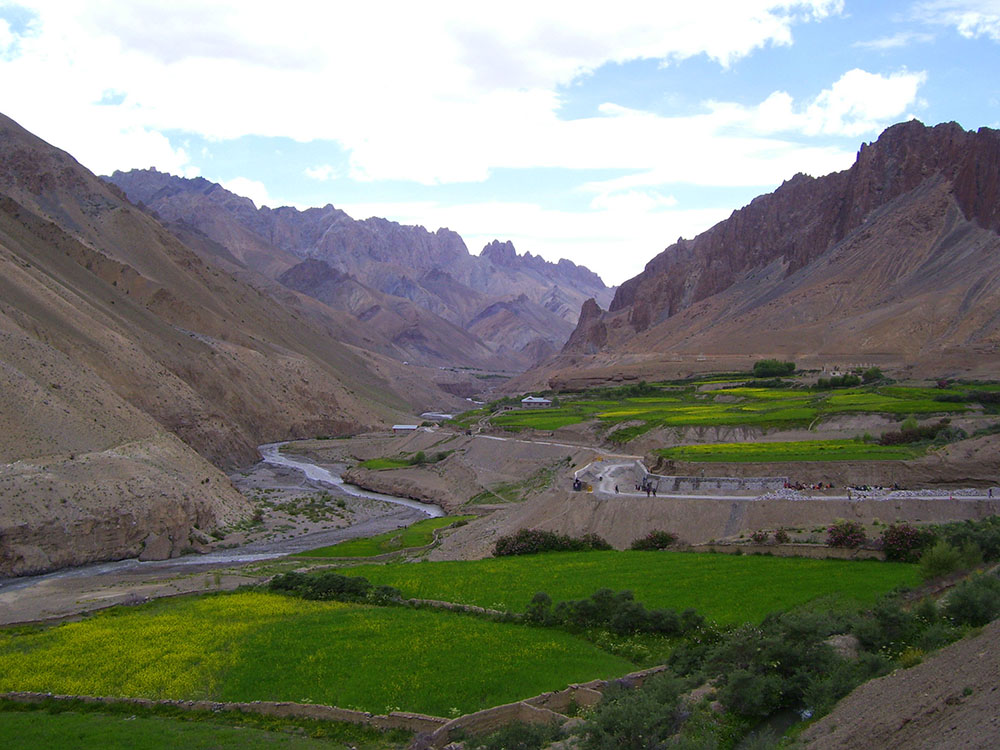 Opening of the Roads
Should you reach Leh Ladakh via Srinagar or Manali? If you asked this question between June & October, you will have two answers. But if you asked this question in May, late October, or November, then the answer will pretty much be limited to Srinagar Leh highway.
The reason being is that the Srinagar Leh road opens earlier than Manali Leh road. It also remains open for a longer duration. Recently, the road in fact sometimes opens as early as March and remains open till late November. So if you are planning to travel sometime in April, May, late October, or November then the Srinagar Leh highway is your only choice.
Also Read: Srinagar Leh Highway Current Status and Road Conditions
Better Connectivity
Srinagar Leh highway is more populated as compared to Manali – Leh road. There are several major towns en route like Sonamarg, Drass, and Kargil. Availability of basic amenities like fuel, hotels, restaurants, cell phone reception, and medical facilities is also much better on this road.
You are never really completely cut off from civilization. As a matter of fact, until Kargil, you will see a regular traffic movement and will come across several human establishments on the way. It is only after Kargil that you will be traveling through a sparsely populated region. Even then, you will still be crossing some towns like Lamayuru and Mulbekh.
If your vehicle breaks down or you are in need of help, chances of finding it are better on the Srinagar Leh highway. If either of what I mentioned above concerns you highly, then you are better off skipping the Manali Leh highway altogether and stick to Srinagar Leh road.
I agree that this will be a concern in other parts of Ladakh as well. But if you run in trouble there, you at least have the option of rushing back to Leh.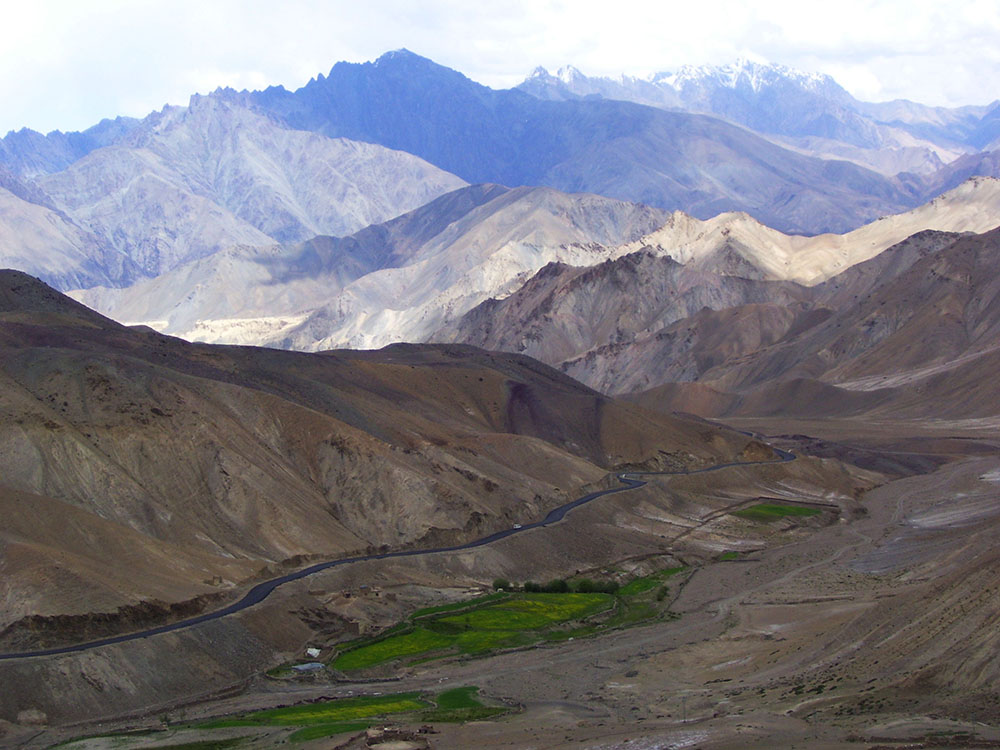 Travelers
This one is very important. If you are traveling solo, then all you got to worry about is yourself. But if you are traveling in a group or with a family consisting of elders and kids, then you must reach Leh Ladakh via Srinagar only.
Altitude Sickness can create a lot of problems if your family starts to suffer from it. If the situation worsens, you will have no other choice but to rush to Leh. There have been instances when tourists have in fact died in Ladakh because of altitude sickness. For more details on this topic, please take a look at How to Handle Altitude Sickness in Ladakh.
A better choice, in this case, is to reach Leh Ladakh via Srinagar. This will ensure that your family gets enough time to acclimatize and doesn't suffer from AMS. You can return home via Manali but must reach Ladakh via Srinagar.
Driving Skills
This too applies to some extent. Manali Leh highway is more challenging in nature than Srinagar to Leh. So if you are up here for the first time and not too sure if you will be able to handle the roads, high altitude passes, tricky turns, water streams then I suggest you reach Ladakh via Srinagar and return via Manali.
This way, you will be able to gain your confidence on the wheel by taking the somewhat easier road. You will then spend some time in Ladakh as well. By the time you hit the Manali Leh road, you will know better about how to handle the tough roads that it offers.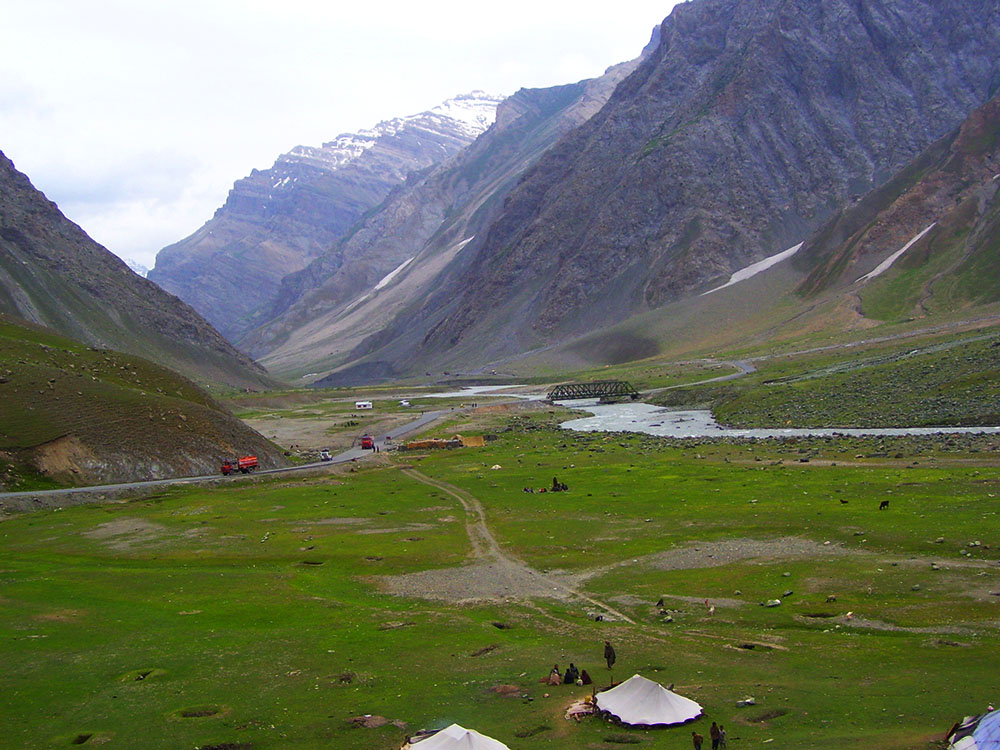 Leh Ladakh via Srinagar – Conclusion
These were just a few most important points. But other factors like a more relaxed trip and better itinerary play a role too. Since you would have acclimatized better, it means that you will be able to enjoy the trip better too.
If Tso Moriri, for example, is on your mind, then it would be better to reach Ladakh via Srinagar. You can then include Tso Moriri in your return journey via Manali Leh road.
I hope this information and comparison between the Manali Leh and Srinagar Leh road was of help. If have any further questions, please feel free to ask in the comments section below or at our Community Forum, and I will be happy to answer.