It was during one of my trips to Renuka ji lake that I met someone of whom I have only heard of and had only seen in pictures so far, never in real life, a pet Falcon. Renuka Ji once upon a time used to be a lion breeding center but now, it is just a small zoo built around the famous lake. There is a driveway built around the lake and right next to the road are cages where they keep the animals. You can pay a small fee, which was Rs. 50 the last I visited, take you car in from the entry gate, do a full circle around the lake while seeing the various animals in the cages and exit from the second gate. I have been to Renukaji a few times and during one of these trips, while driving around the lake, I stepped out of my Mahindra Thar to click a few pictures. When I turned around towards the Jeep a few minutes later, I was greeted by a pleasant surprise. Right on top of the canopy, a falcon was sitting.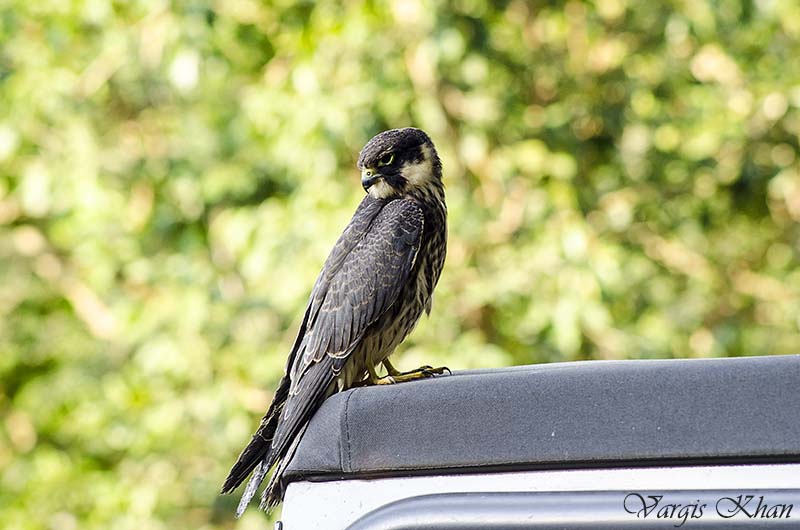 It was for the first time that I was seeing a Falcon so up close. For a minute I did not know what to do as it was sitting right over the driver' side entry and I was afraid that I might scare it away if I walked it too close. I immediately switched my DSLR lens to 100-300 tele, zoomed in and snapped it in action.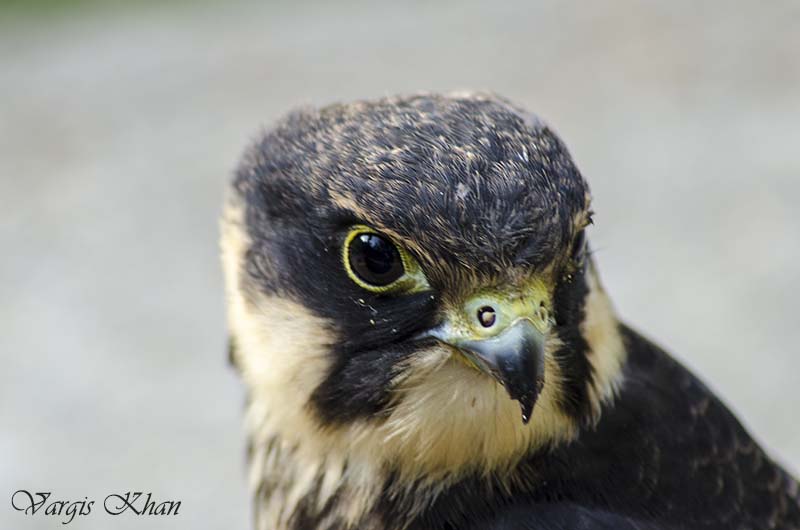 For the next 10 minutes, I kept taking as many shots as I can from a distance and then decided to get a little close. I started to walk towards my Thar and the bird too noticed me but to my surprise, It did not show any sign of getting scared and made no attempt to fly away. I went to the jeep and opened the gate and the falcon was still there, looking at me with interest. For a minute, I just stood there waiting for it to fly away but when it didn't, I bought my hand closer in an attempt to touch it. The bird still wasn't scared of me and a few seconds later, I was caressing its neck with the tip of my finger. This is when I realized that it was somebody's pet, used to being around humans and their touch. I have heard of pet falcon before but never before I had seen one. When it showed no sign of fear even after being touched, I picked it up in both my hands. Trust me, it was an amazing experience holding this marvelous bird for the first time in my life. I took out a packet of biscuits from the car and offered it one which the falcon gladly accepted and ate.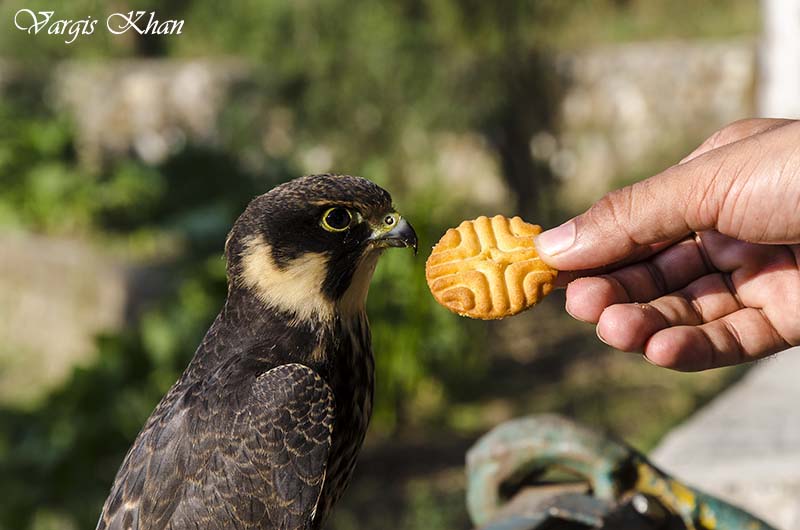 It flew away after a while but only to return within minutes. I am not sure what it was but I think it picked some worm from the lake, sat down on a wall and started eating it.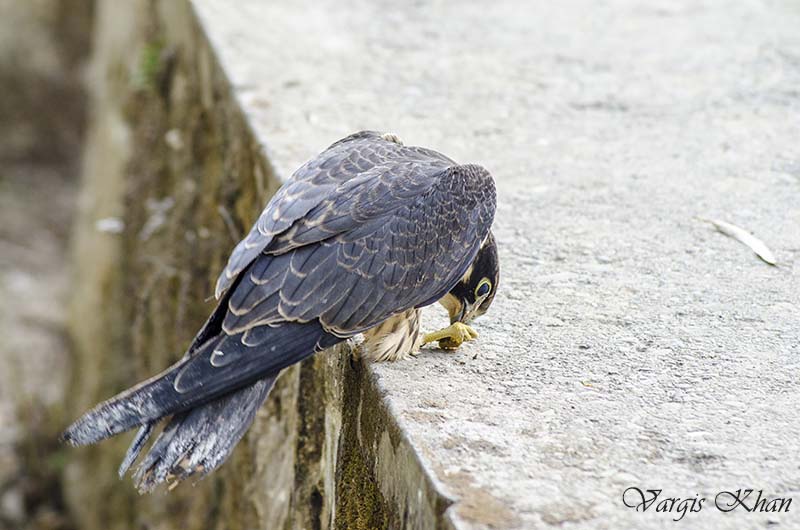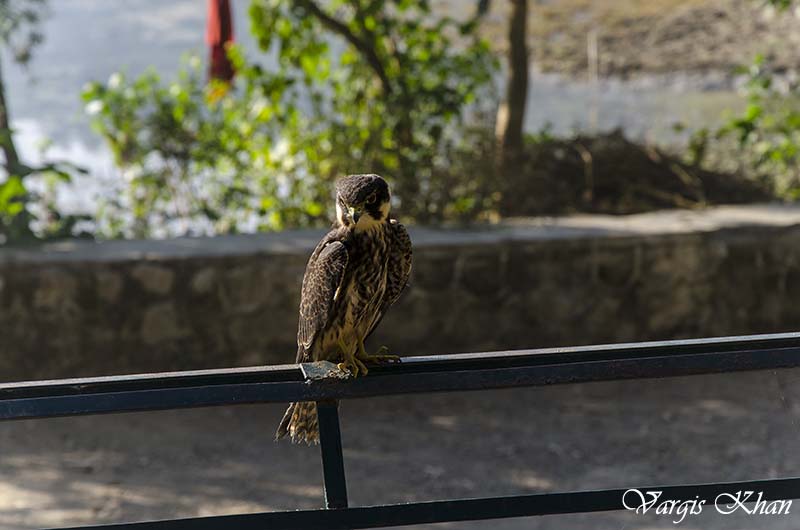 I remained at the same spot as long as the falcon was there. After finishing its meal, it flew away and disappeared among the trees. I am not sure who it belonged to but for me, holding it in my hands just for a few minutes was the highlight of that trip. A memory that I still cherish and wonder what if I had just kept it with me in Thar and bought it home. It was in my hands for a while and I very well could have kept it. Should I have or not is a thought I often ponder upon.