I recently bought Leaf Sport Wireless Bluetooth Earphone and below is a review of how I found this product to be after using it for about a month. My primary and actually the only use of this earphone is in the gym for about 90 to 120 minutes every day. On an overall basis, I will say that this is a good budget earphone with decent enough performance. It is not best in the class of course and I will advise you to buy something else if you want some seriously excellent music output. But for a budget of under Rs. 1000 this earphone is one of the best you can get.
Amazon Services
These earphones are available on Amazon for a price of Rs. 999. I bought it during a sale and paid slightly less than this. Amazon's services as always were good. I received the product as promised and expected. Inside the box was a brand new and well-packed earphone. I am a prime customer so I received the item on the very next day of the purchase. Packaging and handling of the product were good so no complaints with Amazon.
Leaf Sport Wireless Bluetooth Earphone Review
Now coming to the earphone, as I mentioned above, if you are expecting everything and some world-class music then you will be seriously disappointed. Please remember that this is more of a budget earphone that you can put on while working out in the gym. You will hit the treadmill and weights with some good music and beats in your years. But if you are into premium headphones and listening to music for several hours a day then you will be disappointed.
Listed below are some pros and cons of this earphone.
The Good Things
Sound quality is satisfactory, keeping the price in mind.
Good bass (nothing too deep or thumping type but enjoyable beats)
Good Battery life. I have used it for about 4 hours in a single charge.
Quick charging
Connectivity is awesome. My phone remains in my bag in the corner of the gym. I walk around and work out with no disruptions or sound breaks.
Comfortable to wear even for long hours.
Controls are good and fast.
Mic quality is also good and works well on calls. I have taken some really long calls as well on this earphone and never had anyone complain about my voice quality.
Design is good and stylish.
Earphones are sweatproof and perfect for the gym.
Lightweight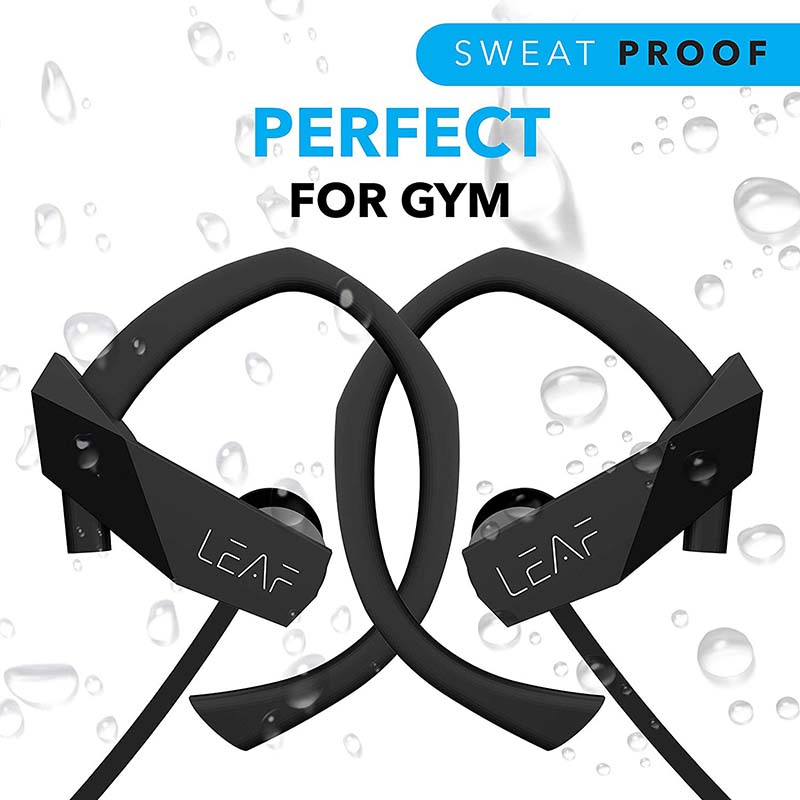 What's Bad about it
The only thing that I will put here as a con was that the earbuds were a little too small. I tried using the extra pair as well but all three felt a little too lose. This may have been a case with me only and is not really much of a problem even but still thought to mention it here.
Final Verdict
I will say that this is a great budget earphone, good for enjoying music and taking calls as well. I hope the review and information above on Leaf Sport Wireless Bluetooth Earphone was of help. If you have any questions; or need any other details; please feel free to ask in the comments section below; or at our Community Forum; and I will be glad to answer.