Flying is the most convenient, comfortable and the quickest way in today's world and if you are able to do that while saving some money, it is definitely a jackpot. But finding cheap flights is not always an easy task. While flying from one destination can save you a lot of time, it may also very well burn a hole in your pocket if you didn't plan or prepare well. Below are some tips and tricks on how you can book cheap flights in India, either domestic or international. Nothing too complicated, just a few simple golden rules to follow that can help you save some money on your next flight.
Book as Early as you Can
I know, this one is an obvious one and is probably already discussed to death. But this will still remain to be the #1 tip if you want to book a flight tip at the lowest possible cost. Plan your trip well in advance and book your tickets as early as you can. How early will entirely depend on how soon you are able to plan your journey. Most of the airlines offer a really cheap fare if you were booking yourself a ticket a couple of months in advance.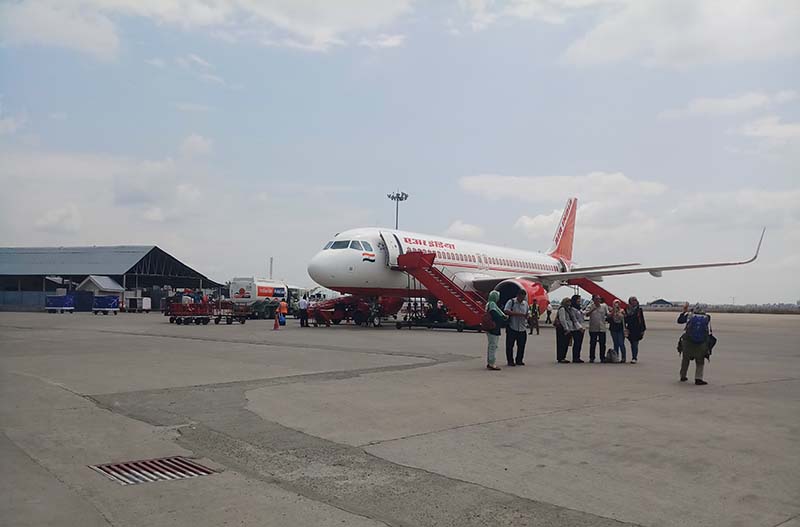 Don't Book over the Weekend
You may not have noticed this but flight tickets tend to go a little higher on Friday and then come down again on Mondays. So buying a flight on Saturday or Sunday may actually cost you a little more money. To avoid this, try booking in the middle of the week, probably a Wednesday or Thursday.
Look for Different Airlines
A general perception is that if you buy a ticket with the same airline, it will cost you less. This theory does not hold true always. While booking your return ticket, do take a look at what other airlines are offering. If luck favored, you may find a better deal with some other airline and save some money on your return ticket.
With that being said, there is also a chance that you may get a better price for booking your return ticket with the same airline so do take a look at both the options.
Compare the Prices
No matter how much hurry you were in; do not book through the airline portal straight away. Do a little comparison before you finalize. Websites like Cleartrip can help you in getting a detailed listing of cheap domestic and international flights to your destination with comparative fares offered by several airlines. You can take a look at all of them and then decide which one to buy. While doing the comparison, do not also select one particular date of departure. Shuffle through the prices for the entire month and find a date which has the lowest rate of all.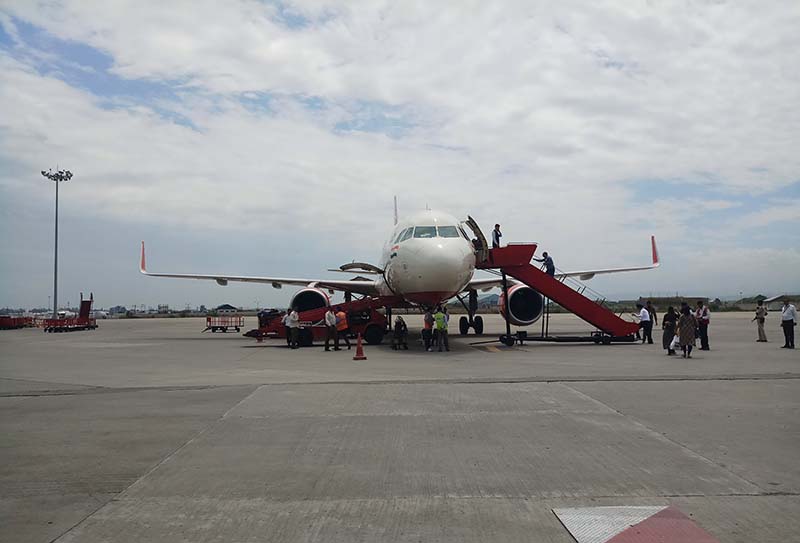 Sign up for Offers
You can also sign up for receiving email alerts or SMS alerts for promotional offers. Tickets at this time are dirt cheap; but they also fill up fast since they are limited in numbers and also available only for a certain period. So you can set yourself up to receive an alert and book the ticket as soon as you receive a promotional offer.
Festival Days
I think it goes without saying that not many people will be flying on festivals. All of us want to be with our families and loved ones at these times and most of the people will be home at least a day before any festival. This means that there is a high chance that you may find cheap flights on the day of a major festival. Take a look and compare the prices. If you can afford to fly on that day, book your ticket.
Conclusion
That mostly is it. Follow the simple rules I listed above; and you will definitely be able to find yourself a reasonably priced flight to your next destination. I hope the information above was of help. If you have any questions; or need any other details; please feel free to ask in the comments section below and I will be happy to answer.