True beauty is in simplicity. We all have heard and read it numerous times. But in times like today, if you want to see a real-life example of it, then you must watch Chaman Bahar; Netflix's latest offering starring Jeetendra Kumar and some other actors that you wouldn't have heard of. I think they shot this entire movie on a roadside (or at least the majority of it) and yet it turned out to be such a huge entertainer.
To be honest, I was not very sure about whether to watch it or not. I am not a fan of Jeetendra Kumar but nor do I dislike the guy. I watched his Panchayat on Amazon prime a few days ago which again was a very simple but a great show. That is how I got to know of his name and only because of Panchayat I decided to give Chaman Bahar a try. In the end, I was very glad that I watched it and was pleasantly surprised.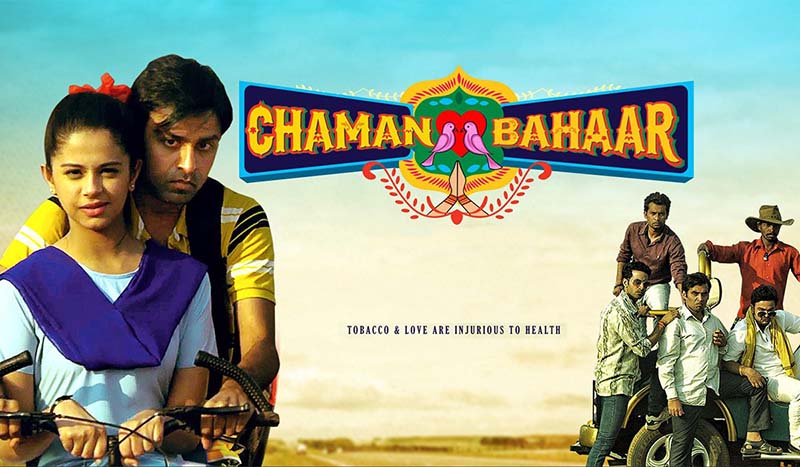 Chaman Bahar
For a brief overview, Chaman Bahar is a Hindi language movie produced for Netflix. It was made available for online streaming in June 2020. The movie tells the story of Billu, a small-time boy who against the wishes of his father sets up a small paan shop. His shop is pretty much in the middle of nowhere with just a single house on the other side of the road. His business did not do well and soon Billu starts to regret his decision.
But all of this changes when a family moves into the house in front of his shop. The pretty teenage schoolgirl from the family becomes extremely popular among the boys from the small town. Soon Billu's shop becomes the adda for all those boys wanting to get a glimpse of the girl.
Unknown to everyone else, even Billu himself soon falls in love with the girl. He pines away in silence over his lady-love and experiences romance, jealousy, and betrayal without meeting or even speaking a word to the girl. And so the story progresses from start to conclusion, from falling in love to heartbreak.
Review
This is possibly the simplest of every movie that I have ever seen. About 90% of the movie is shot on the roadside, in front of the 'paan ka khokha' that Billu runs. The lead girl does not have even a single dialogue in the entire movie. She just goes on doing her daily chores and driving the boys crazy but never speaks even a single word.
There are no heavy dialogues, no romantic poetry, no emotional drama, no kissing, no skin show; and absolutely no sex scenes. There aren't even any songs in this one; which is odd in our country considering that this is a love story. There is just one song in the movie sung by Sonu Nigam that plays in the background for a couple of minutes. Except for Jeetendra Kumar, I do not think you would recognize any of the other actors. There is no cursing or swearing involved and yes, there aren't any dance numbers or groovy moves as well.
All this does not sound like a recipe for a great entertainer but this is where Chaman Bahar proves you wrong. It is funny in a very clean way. You will be completely engrossed and will not be bored even for a minute. The entire cast is excellent and the movie puts up a great show of acting and storytelling.
The background score is soothing and well-timed. There wasn't much scope for cinematography but it was still great. The ending was realistic without any added 'masala'. The best part however was the script and smart writing.
The small town delight is wonderfully captured and people will be able to relate to it completely. The movie uses references from real life like the 'Sonam Gupta Bewafa hai' episode which was funny in its own way.
Conclusion
My final word on Chaman Bahar is that you must watch this movie. It is a completely refreshing take on affection, love, and struggles of life. This is a tale rooted in ground reality, which encompasses the journey of "panwaadi".
Even the tiny details are well captured. It will remind you of the old romantic comedies that Hrishikesh Mukherjee used to make. The direction is impressive handling many sequences with perfection. The chemistry between all the characters is superb. You must give this one a try.