I read in an article somewhere that most of the reviews that Breathe: Into the Shadows received from the critics were negative and I really do not understand why. This is a show that is highly enjoyable and calling it inept, illogical or preposterous is not fair at all. Anyone who calls this show boring or bad is either inept themselves or did not watch the series entirely. The show is rated 8.0 on IMDB by viewers which really shows how well made it is.
The only thing that you need to keep in mind is to get past the first 2 or 3 episodes. Initially, it will definitely have you rolling your eyes at a few times but then it really catches up speed episode 4 onward. Things that would not make sense initially will start to fall in place later. If you haven't watched it then my recommendation is that do not waste your time reading any more reviews. Just give it a try, stick with it, and trust me, you will not be disappointed.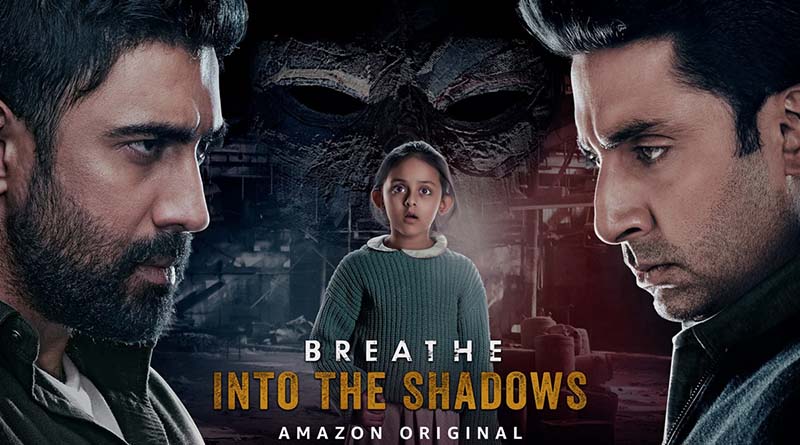 Breathe Into the Shadows
For a brief overview, Breathe into the Shadows is an Indian crime drama thriller web series starring Abhishek Bachchan, Amit Sadh, and Nithya Menen in lead roles. The show is a sequel to the first season known as Breathe starring Madhavan and Amit Sadh.
The show was made available for online streaming on Amazon Prime Video on July 10, 2020. It consists of a total of 12 episodes of about 40 minutes each; except for the last episode that runs for a full hour.
It tells the story of a psychiatrist whose daughter gets kidnapped. It is later revealed that the Doctor was a case of split personality and kidnapped his daughter himself. Do not think that I posted this spoiler and ruined the series for you. The identity of the kidnapper and the killer is revealed early in the show and the rest of the story is about why he was doing it and how he gets caught. It is not a whodunit but more of a crime thriller.
Review
I really do not understand the negative reviews about this one. It is a fast-paced thriller that keeps the viewer engrossed from start to end. It has a great storyline with plenty of twists and turns and will definitely not disappoint you.
The only time I really liked Abhishek before this was in Guru movie. Other than that, I found him to be just about OK. But in this series, he really rocks. By the time the 12th episode ended, I was a fan of his. He is truly amazing and proves that he is one of the most underrated gems of Bollywood.
Amit Sadh delivers equally well but they really needed to change his 'grieving man' look in this season. That kind of got old. In the first season, he was sad about his daughter dying, and in this one, he was sad about something else. But nonetheless, in terms of acting, he was brilliant.
The rest of the cast also delivers an amazing performance but it was really Abhishek Bachchan who stole the show.
The background music was definitely great and helps add to the whole thriller atmosphere. The screenplay was great. Dialogues matched the script and were very well delivered. The story will keep you engaged till the end and the ending will not disappoint. The series is a bit longer than others but you will actually be thankful for it.
There is no nudity anywhere and no foul language which was definitely appreciated. The story remains focused and never deviates. The build-up of the characters was deep and detailed. Every character added to the story and none of them felt unnecessary. The pacing was perfect. It never got too fast to be confusing or too slow to get boring.
Final Verdict
In my opinion, Breathe into the Shadows is one series that you just cannot afford to miss. Amazon Prime has been delivering some amazing shows and this one just adds to the list. It has a perfect cast, amazing acting, beautiful music, and a story that you will certainly binge-watch. I agree that it has its own set of flaws but then which show is perfect anyway? Don't overthink it and enjoy for what it is.